People choose tattoos for a variety of reasons, often based on a personal preference, a life event or something else that holds a special meaning. Sometimes that thing happens to be food. Surprised? There are loads of food tattoos that will blow your mind. Or at least make your mouth water.
---
1

Donut Love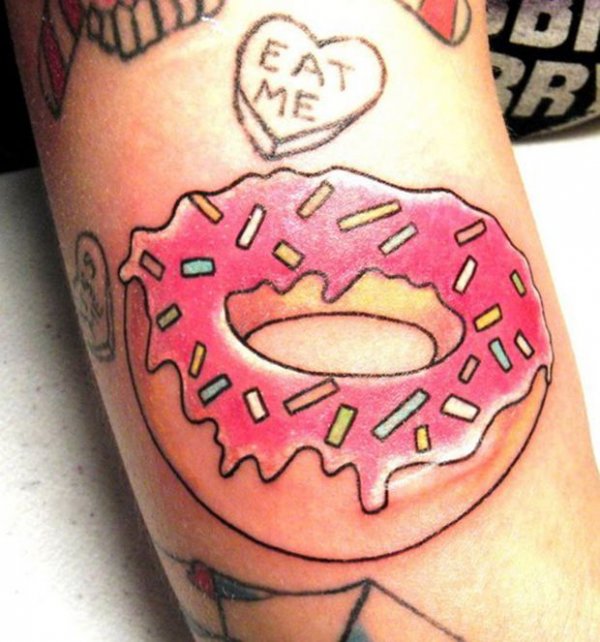 If a gooey donut is your love, why not get one tattooed on your body?
2

Ice Cream Sundae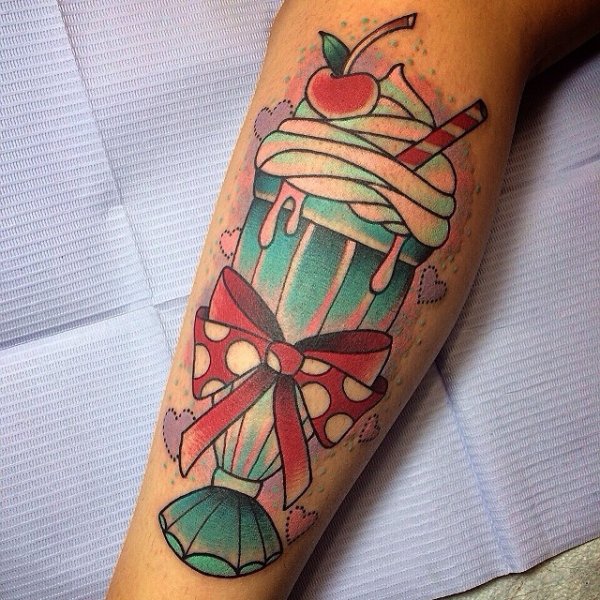 All wrapped with a bow and ready to be eaten.
---
3

Bacon Forever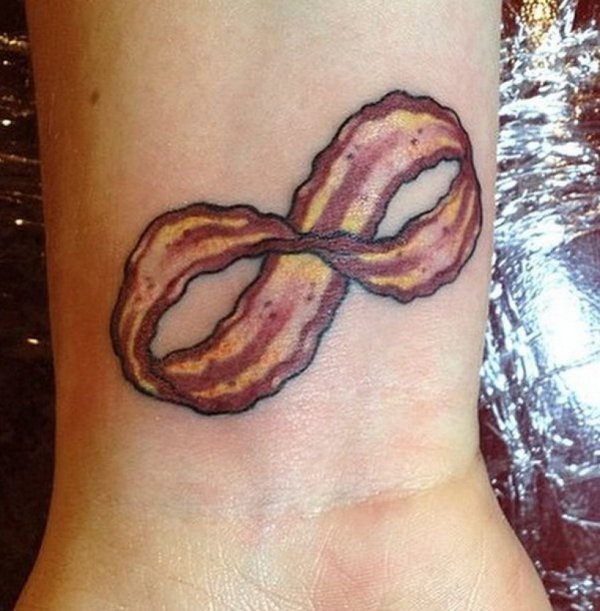 After all, everything is better with bacon, right?
---
4

Loyalty to Pizza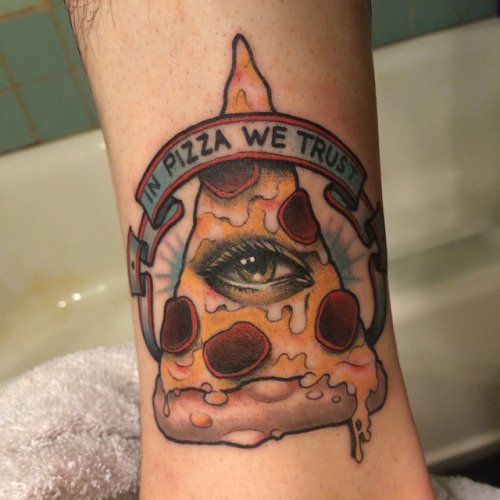 Would you get this tattooed on your arm?
---
5

Zombie Cupcake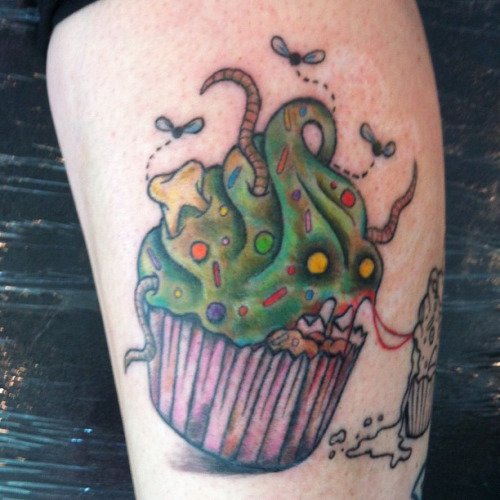 Would you ever think to get a zombie cupcake tattoo?
---
6

Peanut Butter and Jelly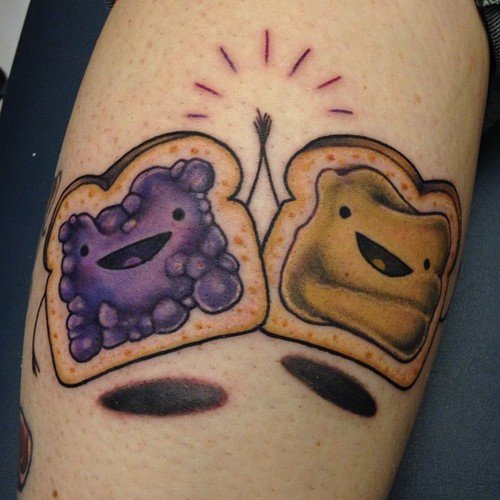 Isn't this adorable?
---
7

To Die for a Taco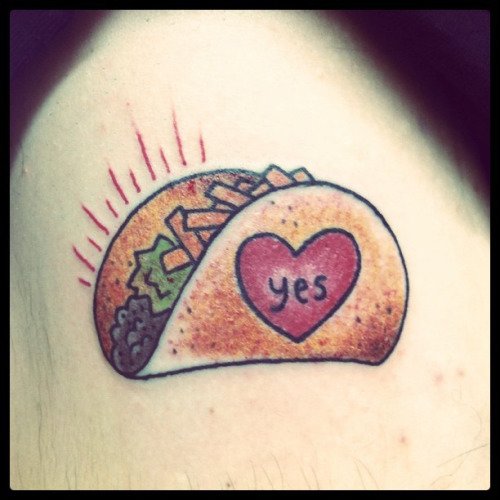 The answer is always "yes" when it comes to tacos.
---
8

Tropical Fruit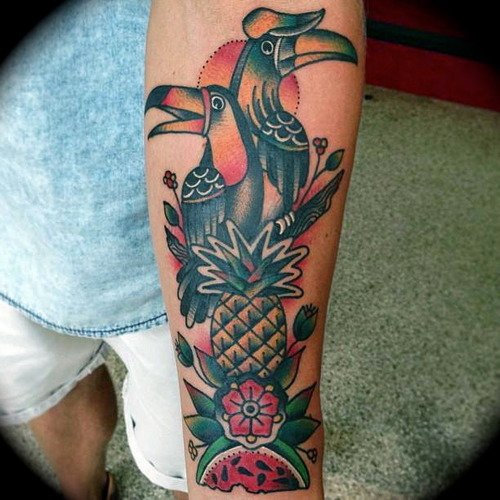 Your food tattoo doesn't have to be all about the food.
---
9

Play on Words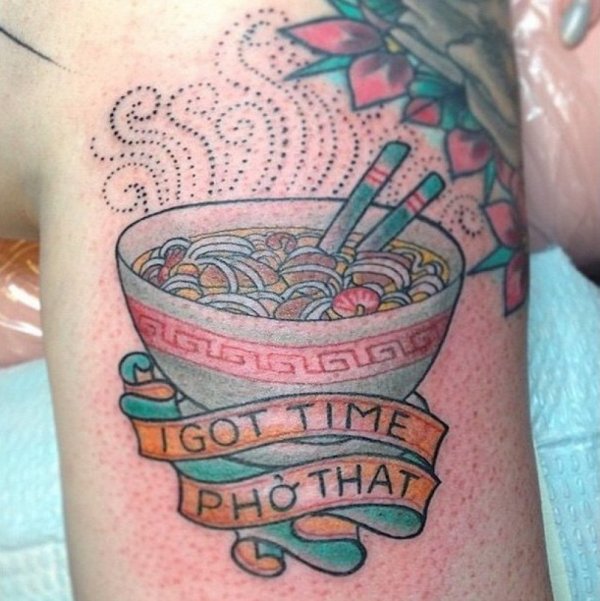 You'd really need to love pho to get a tattoo like this one.
---
10

Delicious Pop Tart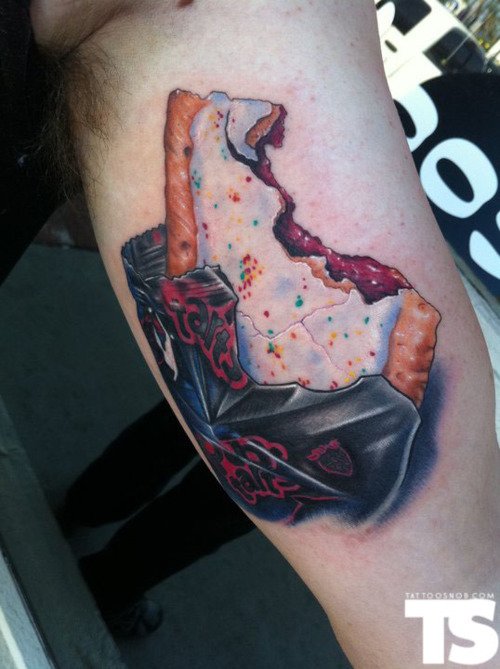 This tattoo works for both men and women. Do you love it?
---
11

Plate of Sushi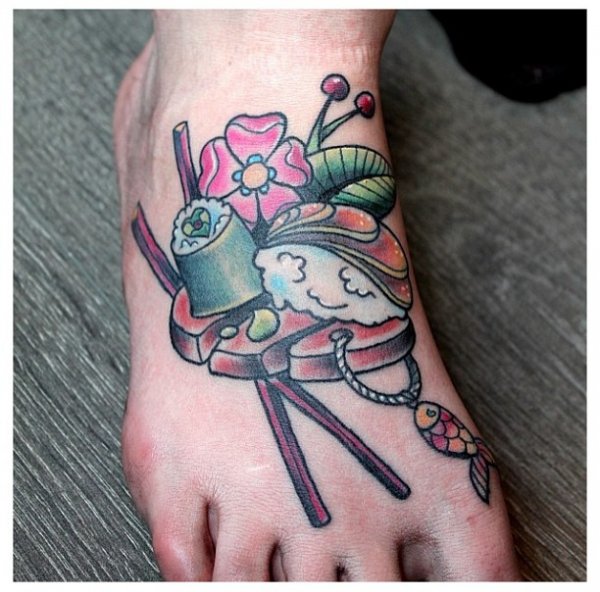 Do you love sushi enough to get a tattoo that proves it?
---
12

For the Chef in You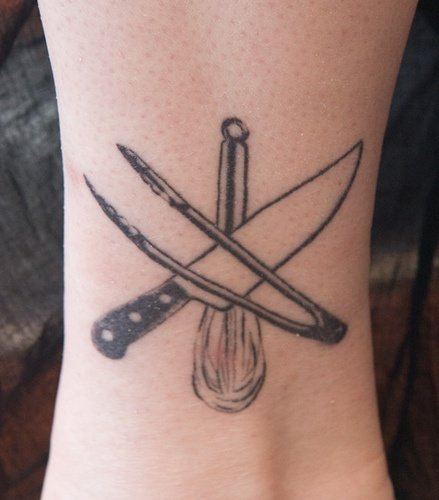 If you love to cook, you will adore this chef-inspired tattoo.
---
13

The Whole Garden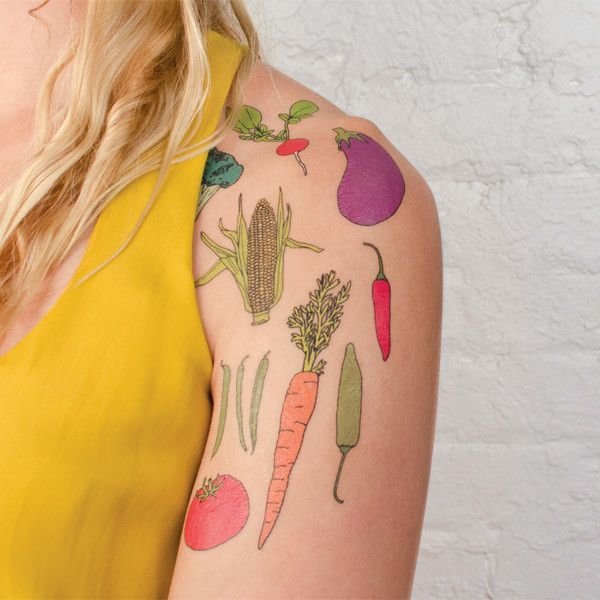 Show off your love of veggies with a tattoo like this one.
---
14

Double Meaning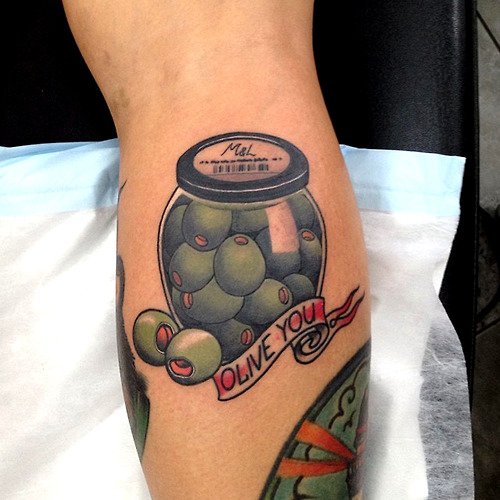 Prove that you love olives with this fantastic tattoo.
---
15

Loaded Hot Dog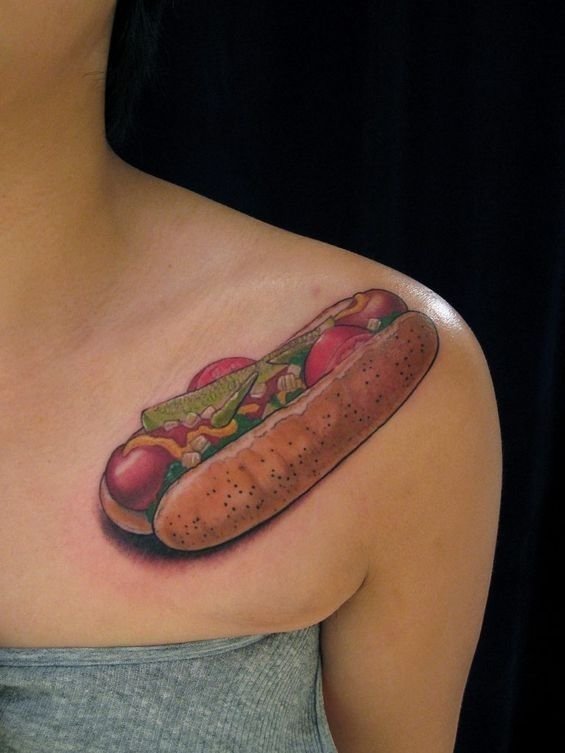 If I were to get a food tattoo, this might be the one!
---
16

Double Stack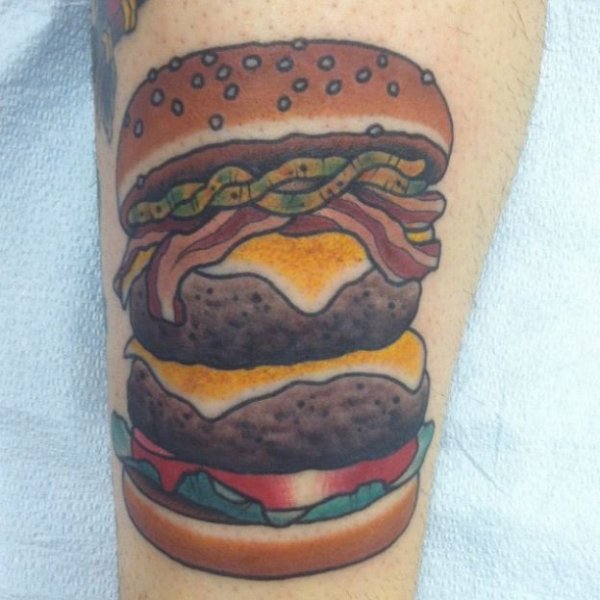 A big double juicy hamburger is never a bad idea.
---
17

Kitchenaid Mixer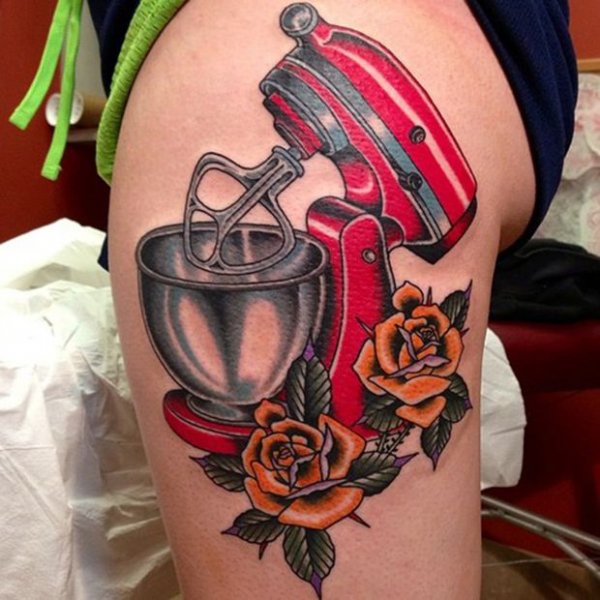 Got a love of baking? Here's the tattoo for you!
---
18

Fun Waffle Animals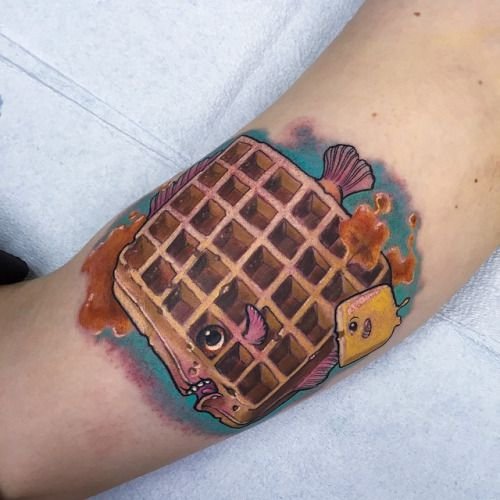 Have you ever seen anything more adorable?
---
19

Gotta Love Pie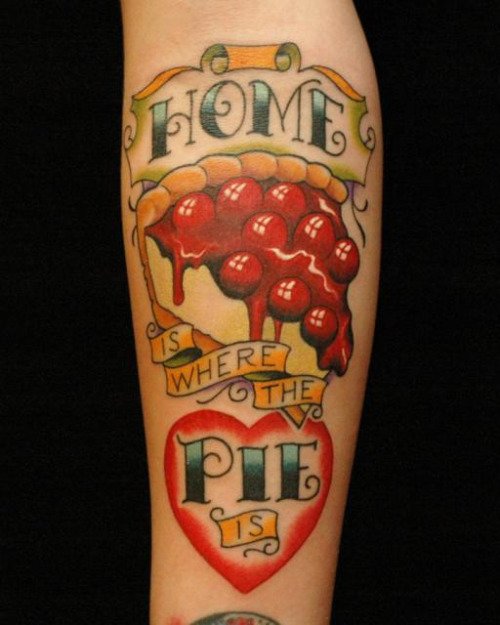 Who doesn't love a slice of Mom's homemade pie?
---
20

Cupcake Piled High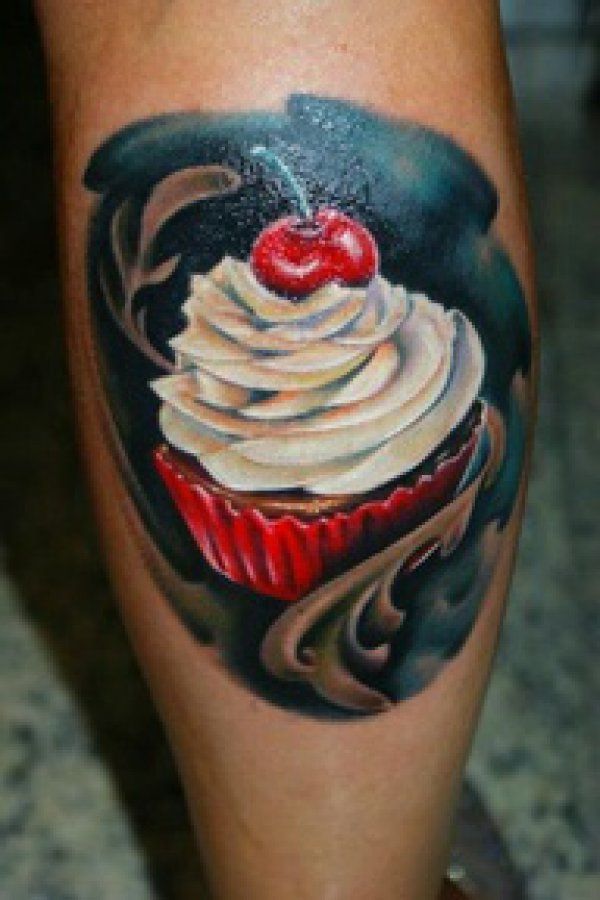 This tattoo is sure to make you smile anytime you see it.
---
21

Macaroni and Cheese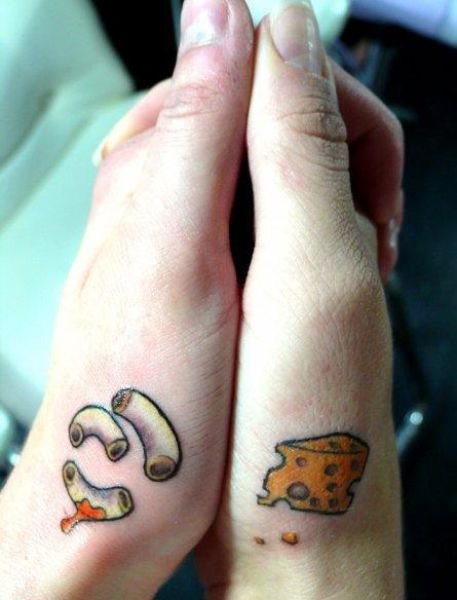 Is mac and cheese your comfort food? Mine too!
Do you see a food tattoo you'd ever get? If you got food tattooed on your body, what would it be?
---
Comments
Popular
Related
Recent