I don't believe in plastic surgery shaming. When Renée Zellweger went through so much bullcrap last year, I thought it was awful. You're going to look at this post and think it's about calling these unfortunate people ugly or taking pleasure in what they've gone through, but no. It's easy to laugh at plastic surgery fails. It's much harder to consider why these people feel the need to get plastic surgery. As you'll see, women are often the culprits of bad plastic surgery because we can't win. It's worse in Hollywood, where women are told that youth is everything and they must look young forever, but those same women are torn down and ripped on for turning to cosmetic procedures to keep their youthful looks. This is also true for women in the real world, outside of the celebrity side of things. However, even men fall prey to the belief that they need to look young forever, or perfect, or just generally better. These are some of the results of that mentality.
---
1

Jocelyn Wildenstein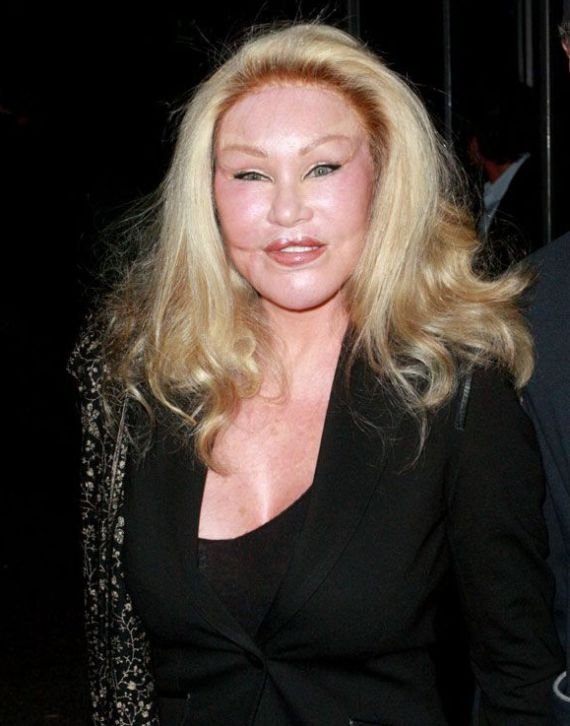 Jocelyn Wildenstein's comes to mind any time the subject turns to plastic surgery tragedies. Jocelyn is famous for making herself look more feline through plastic surgery – and she is completely happy with her look, by all media accounts, at least. What's sad to me is that she began her plastic surgery journey because of her then-husband. After catching him in bed with a much younger woman, Jocelyn attempted to reignite her husband's passion for her by changing her look.
---
2

Mickey Rourke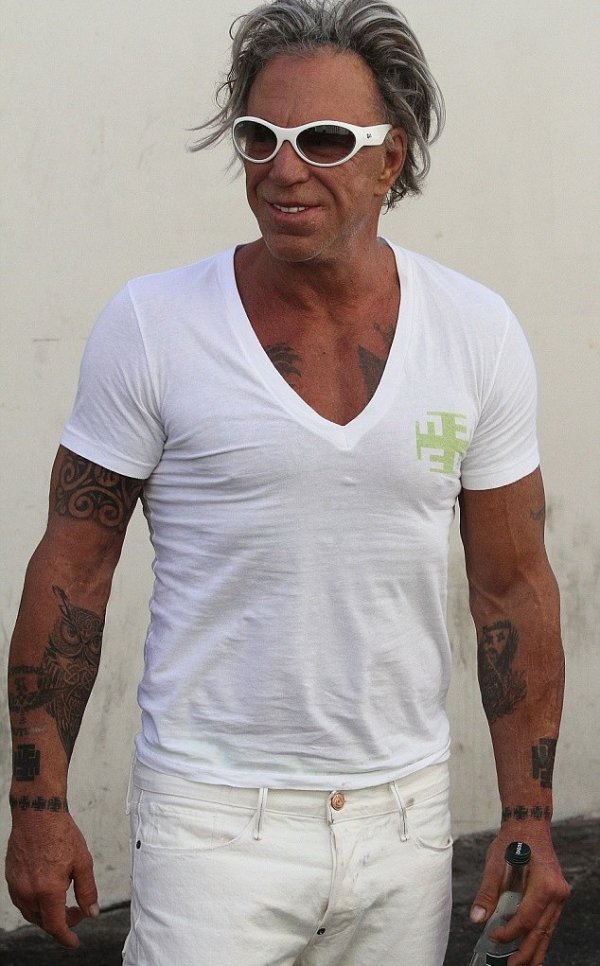 In many ways, you can understand Mickey Rourke's procedures, as unfortunate as they are – they're the result of the injuries he received during his long hiatus from acting. He became a boxer, which is pretty badass, but it did a number on his face. He's completely open about it, however, doesn't try to hide his face and won't let anyone shame him. And I say good on Mickey for that.
3

Rose McGowan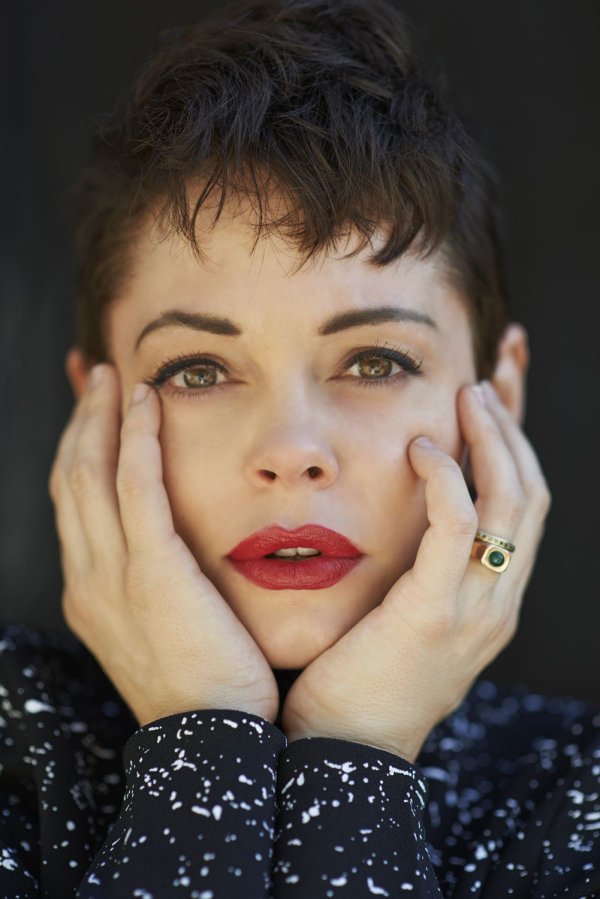 I see so many people talking ish about Rose's face, which I don't think looks all that different. She still has the same impish, snarky smirk and full lips I fell in love with as a teen and she's still drop dead stunning. What kills me is that so few people take the time to understand why she had any surgery in the first place. They spew really vicious comments that not only aren't really true, at least in my opinion, but that also lack sympathy or empathy, considering that Rose had cosmetic surgery following a car accident.
---
4

Farrah Abraham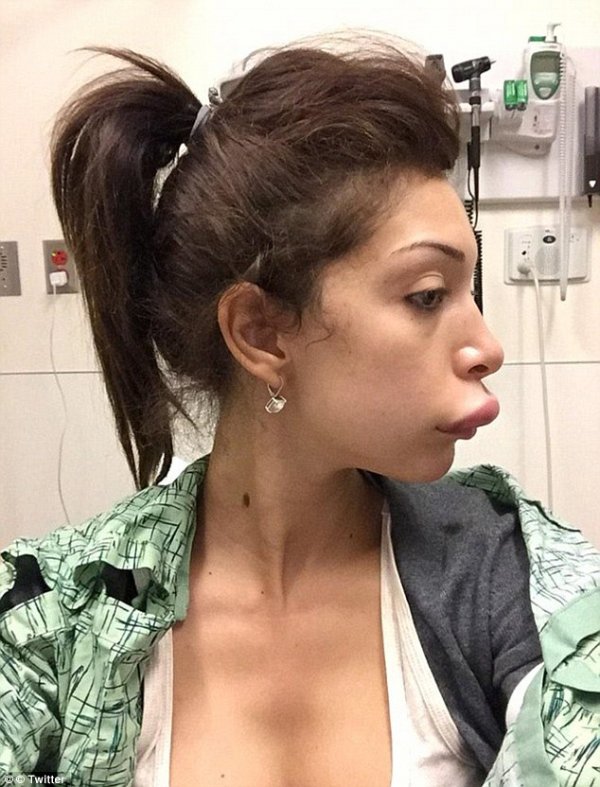 Teen Mom's Farrah is the most divisive controversial girl to come out of the series. She's had several cosmetic procedures, but let's talk solely about her lips. Consider this a tale of caution: cosmetic procedures can have unforeseen consequences. You never know when you might be allergic to something. You never know if the doctor you trust is using subpar materials. You never know what the final results will look like.
---
5

Michael Jackson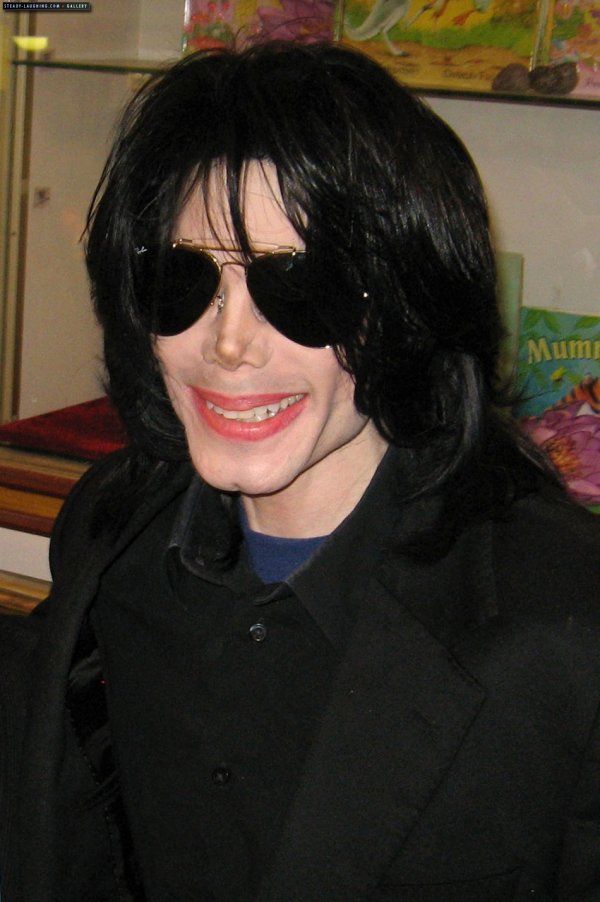 Michael Jackson's story is so sad. I know he's a controversial figure, so for the moment, let's focus on the facial side of things, not the, erm, other rumors that plagued him. I'm not here to speak ill of the dead, either. Although he only copped to a small handful of procedures, it was obvious to anyone with eyes that MJ had a lot of work done. It was likewise obvious to everyone – even people who didn't know the man personally – that his drastic facial surgeries pointed to a deep-seated unhappiness with himself. That's sad for anyone.
---
6

Renée Zellweger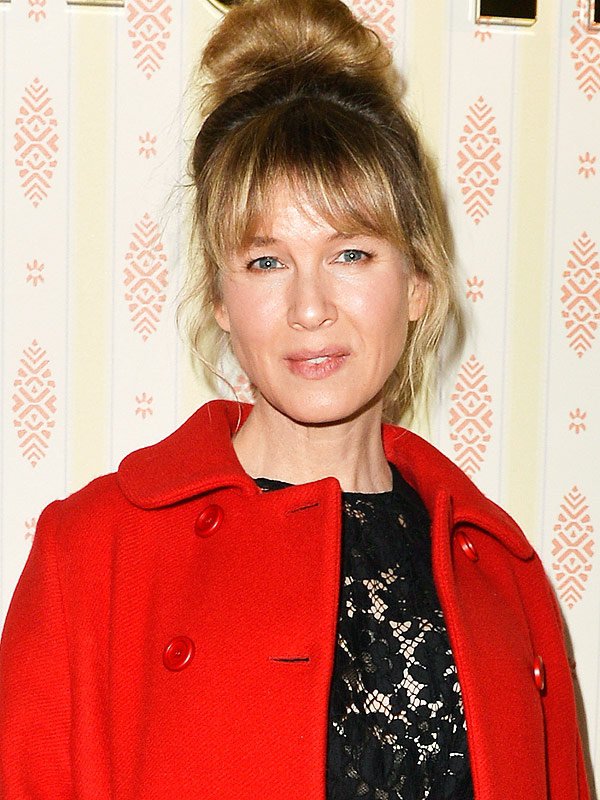 You know what's unbelievable about this plastic surgery story? A. it shouldn't have been a story, and b., Renée doesn't even care what any of us think. Good for you, Renée. You're gorgeous.
---
7

Kylie Jenner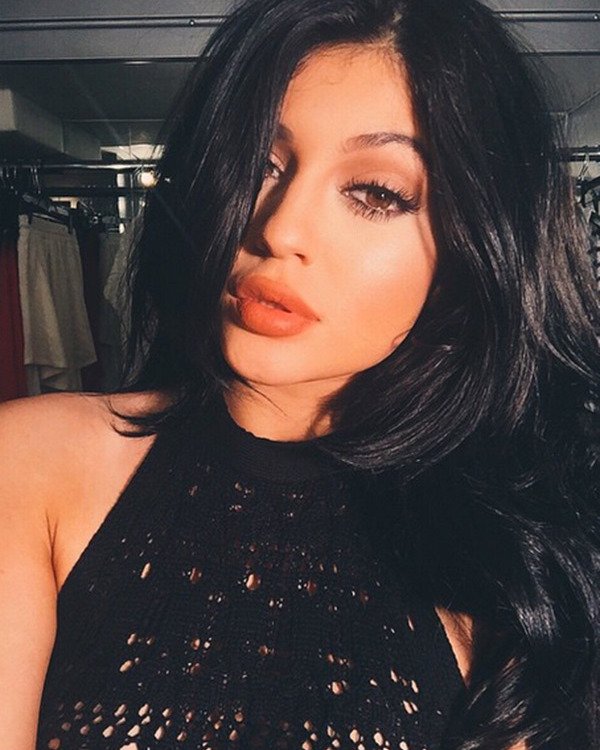 Let me preface this by saying that I don't care what Kylie does or doesn't do to her lips. This is a story of note because of how many young girls look at Kylie's lips and, even now, take on the Kylie Lip Challenge. That is so dangerous – painful, unsightly, and potentially disfiguring.
---
8

Tara Reid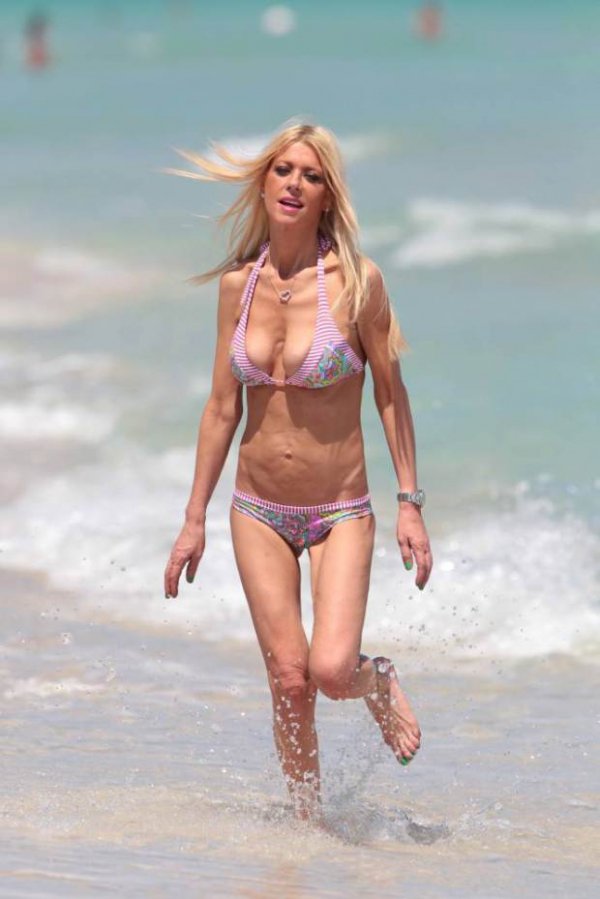 Tara Reid's story is so unfortunate: a botched surgery, an unlucky snap or three, and her flaws are suddenly spread out all over the world. Well, okay, so that's not all that happened and she has had more than one bad procedure, but still. It was such an unfair blow to her career. The procedures she had done solely because of the industry she's in ended up completely backfiring on her. You have to feel sympathy for that. She's had those botched jobs fixed, however, and seems much happier and more confident now.
---
9

Tori Spelling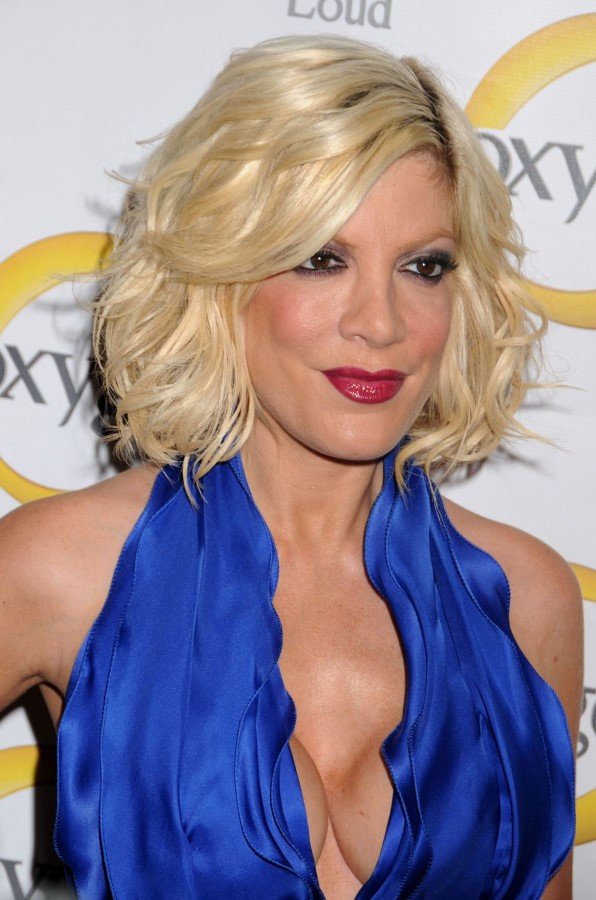 Tori has been very open about the procedures she's had done, from her nose job to her boob job. But let's talk about her boob job. I sincerely feel bad for her and I can only imagine how self-conscious she feels. I kind of watch "Botched" a lot and I've seen the same dent on patients appearing on the show, which makes me wonder if Tori ever wants to get her breasts fixed.
---
10

Meg Ryan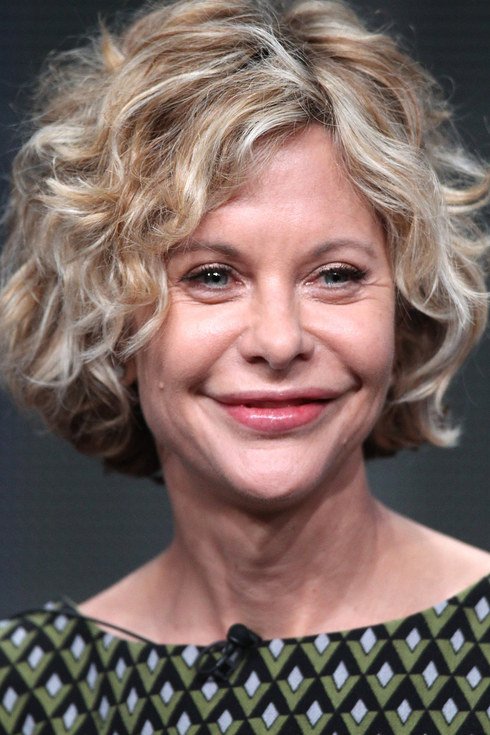 Meg Ryan is another actress who, I really believe, got Botox and fillers and what-have-you to keep up with Hollywood's youthful expectations. This lovely woman is beautiful no matter what her age and I will always be sad that she felt she needed to do this.
---
11

Dennis Avner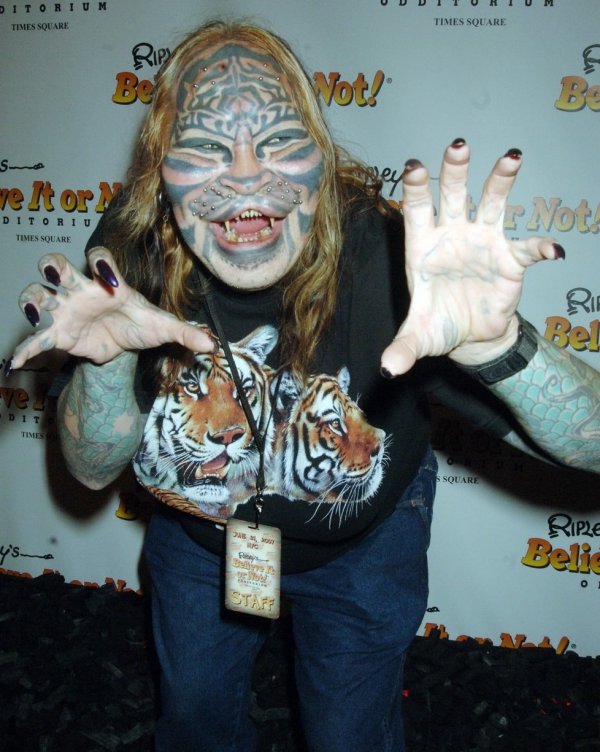 Otherwise known as the Catman and Stalking Cat, Dennis Avner isn't a cautionary tale, nor does his extensive plastic surgery qualify as a fail. Is it unbelievable? Absolutely. It's out-of-this-world. However, Dennis is happy. He went to great pains to look like a tiger, which is his totem animal. His body modifications include transdermal implants for his whiskers, subdermal implants, filing and sharpening of his teeth, and a variety of tattoos, lip, and nose procedures.
---
12

Heidi Montag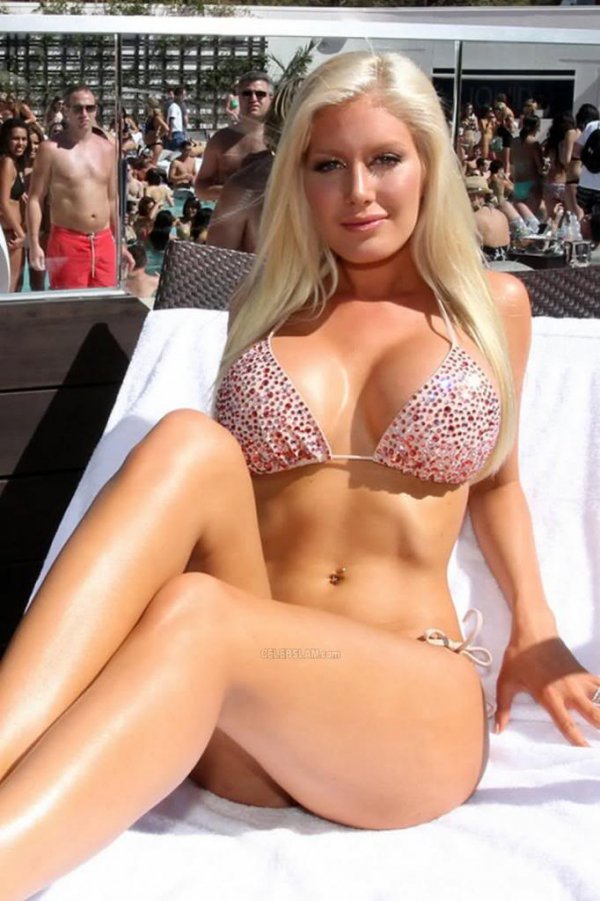 Heidi is quasi-famous for a variety of reasons, most notably her tumor – you might know him as Spencer. Ah ha ha. But seriously, she's quite well-known for getting ten different procedures in a single day. Just one day! She regrets pretty much all of them now and has even had some surgeries to fix them.
---
13

Katie Price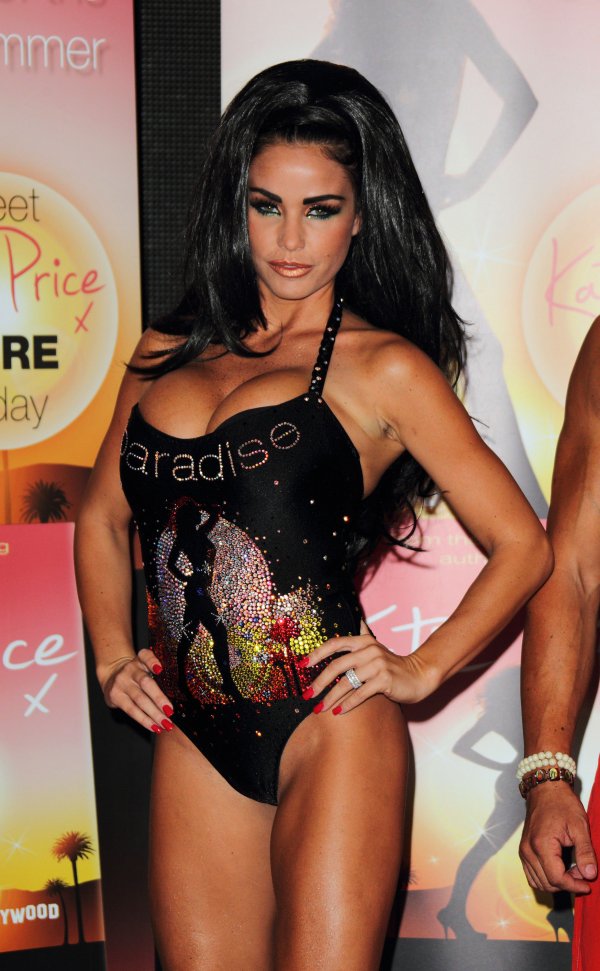 Katie Price most definitely serves as a cautionary tale, much like Heidi Montag here in the states. There comes a point where plastic surgery makes you completely unrecognizable – and maybe that's what Katie wanted, I don't know. Maybe that's what Heidi wanted. But it's kind of sad.
---
14

Erik Sprague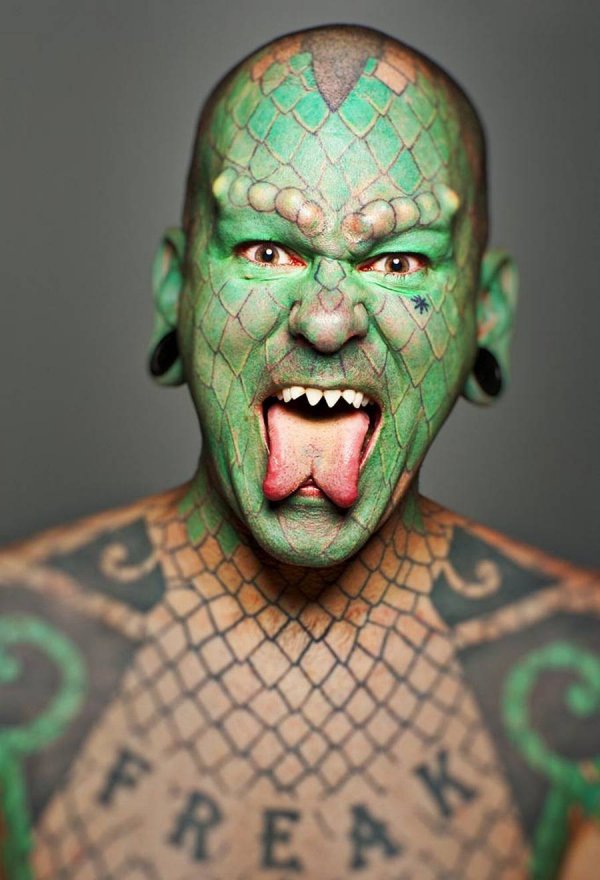 Eric Sprague, also known as the Lizardman, is also extremely happy with his extraordinary choices, which are designed to make him look like a lizard, obviously. He was one of the very first people to get his tongue bifurcated. That, his filed teeth, implanted horns made of Teflon, and tattoos certainly make him look quite reptilian.
---
15

Jennifer Grey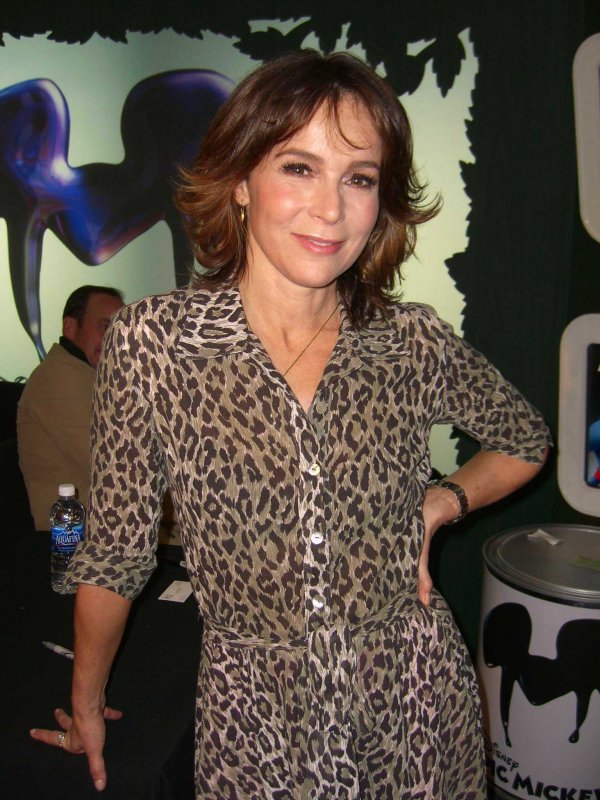 So, it's not true that no one puts Baby in the corner. Baby put herself in the corner. This is one of my least favorite cosmetic surgery tales, but I hate saying that because Jennifer appears happy and she looks lovely. However, she also looks … ordinary. Which, okay, that was her aim so I get it. But she took the one thing that made her stand out as an individual and made it look like everyone else. I thought she was breathtaking before. She really is still gorgeous, but to me, this is just proof that cosmetic surgery all too often turns people into cookie-cutter images of each other.
---
16

Pete Burns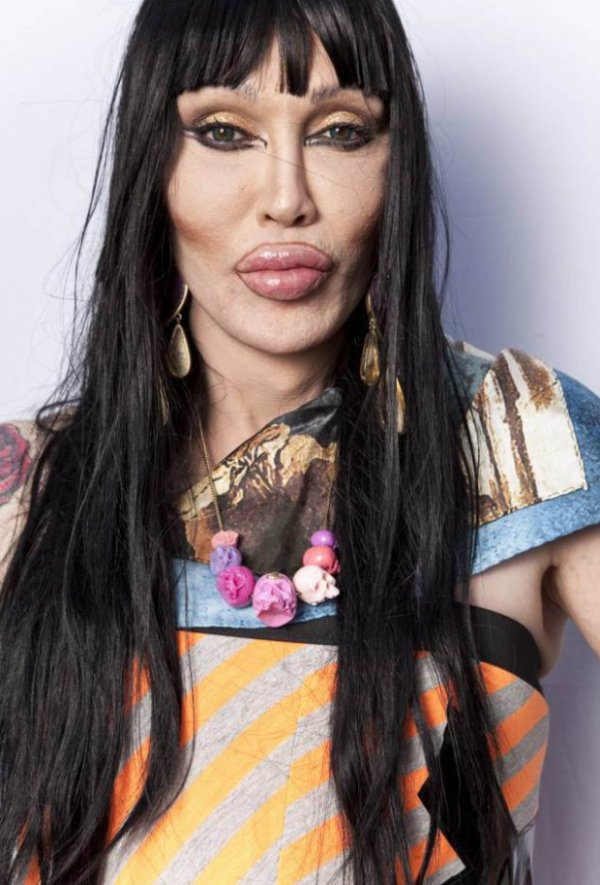 Pete Burns has spoken extensively about his unhappiness with many of his cosmetic procedures, especially the polyacrylamide injections in his lips, a decision that required bundles of money and over a year to fix. This is a reminder that cosmetic surgery is sometimes incredibly dangerous, especially if you aren't dealing with professionals.
---
17

Michaela Romanini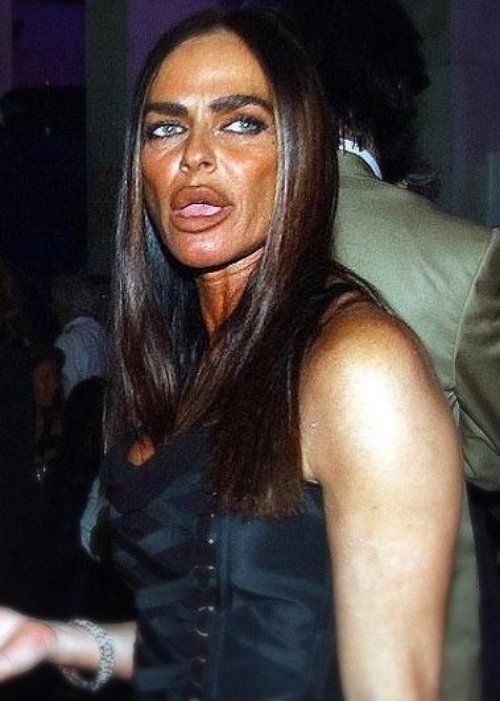 Michaela is a beautiful woman. You can still easily see that. The sad story here is her collagen addiction – and by now, unfortunately, I think it qualifies as an addiction. This is a problem that happens too often as a result of body dysmorphia, which is truly tragic. Can you imagine looking in the mirror and never being happy with a single thing you see? Can you imagine seeing a distorted image that no one else sees? What hell.
---
18

Amanda Lepore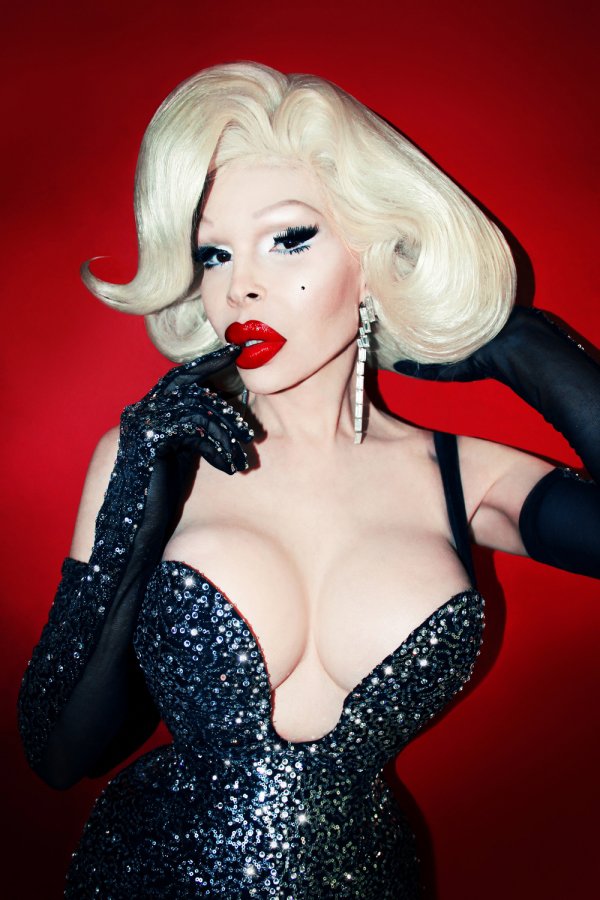 I am not saying one single bad word about Amanda Lepore and no one can make me. Amanda is an inspiration to many members of the LGBTQIA community and from her bubbling breasts to her luscious lips, this high fashion muse is fabulous. She is unrecognizable from who she used to be in so many ways – that's the only reason why you won't believe this particular plastic surgery story.
---
19

Axl Rose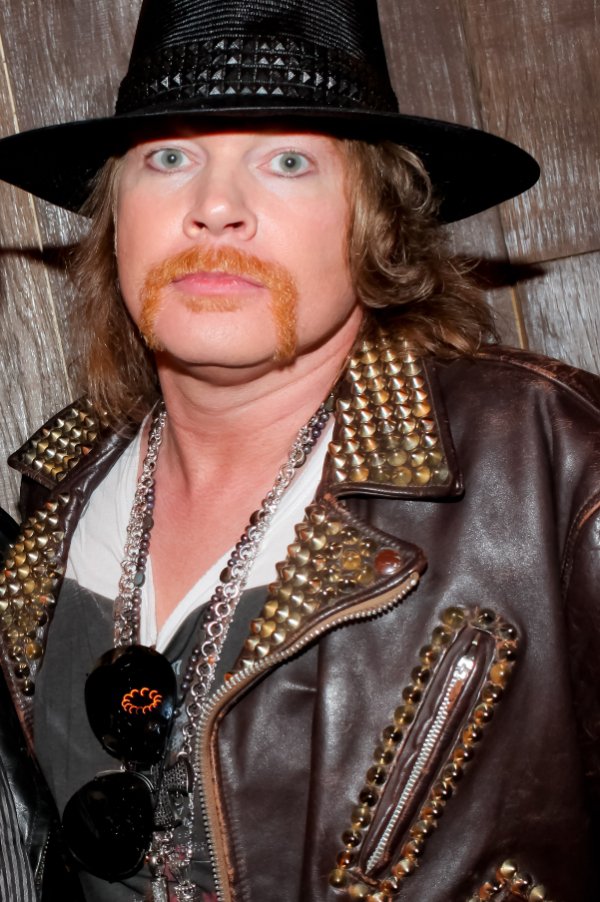 I … I don't have anything nice to say about Axl. So I'm not going to say anything at all.
Have you ever had any cosmetic procedures? Would you?
---
Comments
Popular
Related
Recent