During the holiday season you'll want to see snowflakes and not skin flakes, which is why the best exfoliators to use in winter will come in handy during harsh weather conditions. Exfoliating at least once a week is beneficial for your skin as it promotes smooth, sexy skin and removes dead cells and dry flakes. This important beauty regime is especially useful in the winter season when skin tends to get extra dry, tight and lacks its luster. To revitalize your skin and bring it back to life with its natural glow, try these 7 winter exfoliators for a flawless face no matter the weather!
---
1

Apricot Exfoliator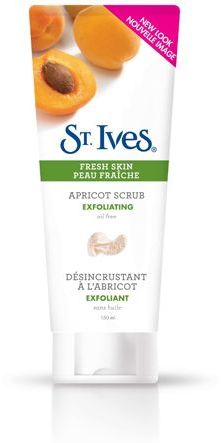 One of the most commonly used and talked about exfoliators is the apricot scrub. The 100% natural exfoliating apricot frees and removes dull, dead skin cells to reveal beautiful healthy looking skin underneath. This classic apricot exfoliator is hydrating and gentle enough to restore moisture into the skin, while featuring large scrubbing beads with enough power to softly eliminate dry, flaky skin.
2

Seaweed Salt Exfoliator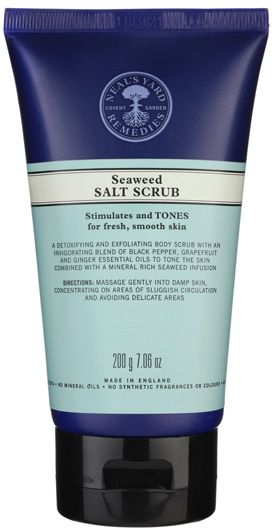 Recharge your skin cells with a seaweed salt exfoliator. Seaweed salt exfoliators are rich in minerals for an invigorating scrub that reaches deep down into pores to remove impurities. This invigorating scrub has extra scrubbing power in its granules of salt for a fortifying skin cleanse.
---
3

Lavender Exfoliator

Unwind and relax with a lavender exfoliator that relieves tension and puts some tender loving care back into your skin. A lavender exfoliator is an organic scrub rich with enzymes that works on all types of skin, especially sensitive or acne prone skin. This fine, gentle scrub deep cleanses with the power of rejuvenating lavender for ultra-soft, smooth skin.
---
4

Black Pepper Exfoliator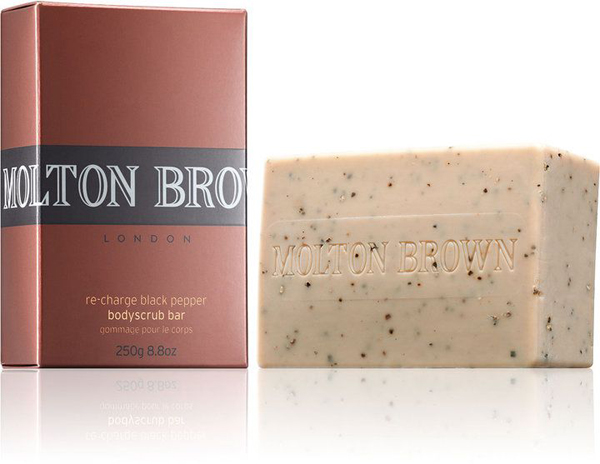 For a sensuous shower experience, try an exfoliating soap bar with black pepper oil and cracked peppercorn. Pepper exfoliants offer a deep cleanse to remove dirt and grime along with dead skin. The stimulating pepper helps to boost blood circulation and has even been attributed to cellulite control as pepper works to fight fatty skin deposits with its warming actions.
---
5

Honey Exfoliator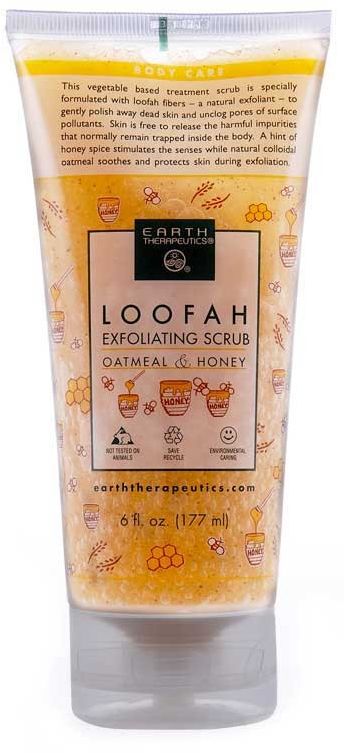 To soothe and relive dry, problematic winter skin, opt for a honey exfoliating scrub. While cleansing and polishing, honey injects much needed moisture into skin during the winter months. This calming formula is an organic way to rid skin of impurities and dry, dead skin.
---
6

Aloe Exfoliator

For mild, gentle cleansing action, an aloe-formulated scrub softly exfoliates skin for a clean and fresh finish. Aloe exfoliators for winter work wonders on sensitive prone skin and double as a calming agent for delicate skin. For soft, smooth and refined skin, use an aloe exfoliator to gently exfoliate without leaving irritated skin behind.
---
7

Vitamin C Exfoliator

Get re-energized with an exciting fresh burst of vitamin C in your winter exfoliator. During the cool weather seasons, we can sometimes succumb to the winter blues but nothing will offer a better pick me up than a refreshing vitamin c morning scrub to wake you right up.

Chase your winter woes away by incorporating these 7 best exfoliators to use in winter for youthful, revitalized skin. Although the harsh winter weather conditions can wreak havoc on your skin, stay soft and smooth whatever the weather by exfoliating at least once a week for a flawless face and body. Skin is the largest organ and it deserves the most attention with this key skincare routine. What are some of your favorite exfoliators to use in winter? How often do you exfoliate?
---
Popular
Related
Recent