You may want to stop 🙅 brushing your teeth until you read 📕 this. Ever since we were little, we've been told to brush and floss our teeth. It's pretty much become second nature to us, right? But if you really knew the amount of chemicals hiding in your toothpaste, just the idea 💭 of putting it in your mouth 👄 (and accidentally ingesting it) would make you put your toothbrush down. It was recently revealed by the FDA that the antibacterial chemical called triclosan is super harmful because it causes hormone disruption. Yet, some of the most popular toothpaste brands still carry products that contain this harsh chemical.
Yikes. Luckily, there are natural alternatives that are just as effective at keeping our pearly whites shiny 🌞 and healthy *without* the dangerous side effects.
---
1

Boka Natural Toothpaste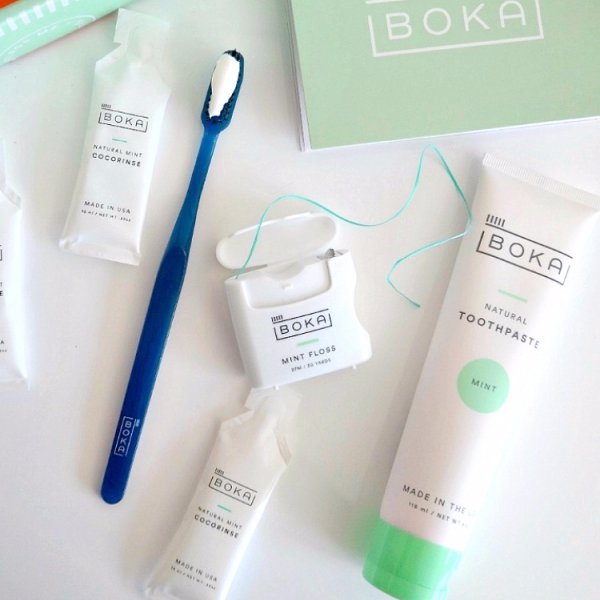 Buy it here: Boka.com
Price: $8
Free of fluoride, parabens, and triclosans, I love that this natural toothpaste leaves your mouth 👄 feeling super clean 🚿 without a strong ✊ aftertaste. It doesn't produce the same amount of foam a regular toothpaste would, which took some time 🕥 getting used to but the fact that it contains antiseptic essential oils more than makes up for it 🙌.
2

My Magic Mud Whitening Powder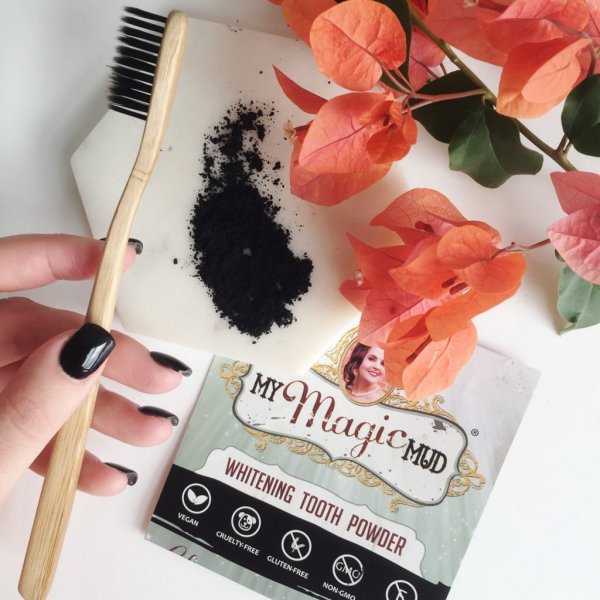 Buy it here: Amazon.com
Price: $17.81
This one is a bit pricier, but seriously does the trick. When I first heard 👂 of this, I was really skeptical. Putting charcoal on your teeth to make it whiter? Seriously? Believe it or not, activated charcoal gets rid of those hard to remove ❎ stains while also setting your mouth's pH balance back to normal.
---
3

Curaprox Black is White Toothpaste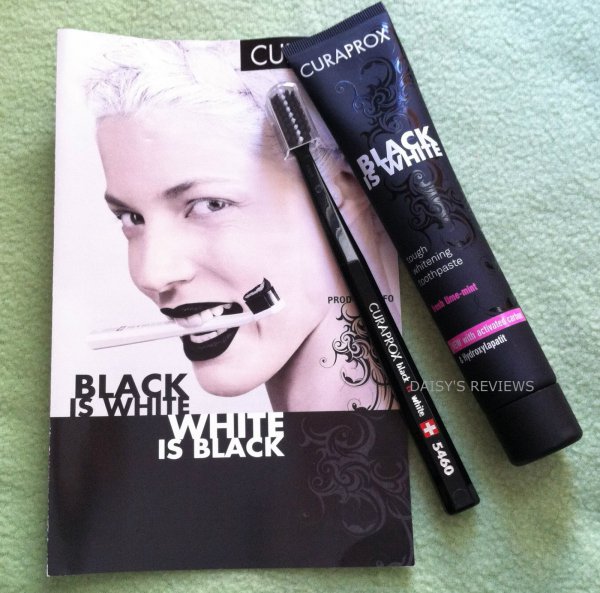 Buy it here: Amazon.com
Price: $29.88
If you don't mind splurging when it comes to your health, this one's for you. This toothpaste follows the same concept as the previous one. If the idea 💡 of coating your teeth in powder makes you feel icky, you can try using activated charcoal in paste form.
---
4

Heritage Store Ipsab Tooth Powder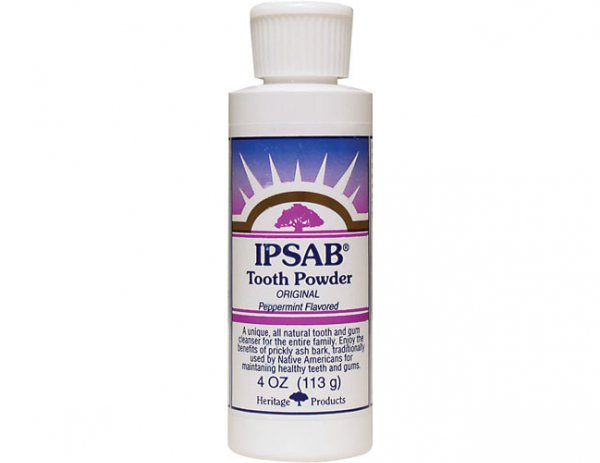 Buy it here: Amazon.com
Price: $9.19
While using tooth powder takes some getting used to, I have to say that it does the job fairly well. I love that this leaves a cinnamon aftertaste in your mouth 👄 after you brush and is great 👍 at removing stains. It also comes in the traditional peppermint flavor. Sign me up!
---
5

Marvis 7 Days of Flavor Set
Buy it here: Sephora.com
Price: $36
This is for the girls who aren't afraid 😨 to switch it up. Why commit to one toothpaste flavor when you can try a different one each day ☁️ of the week? They're travel size, which means they're perfect 👌 for using on the go! If $36 is too pricey, this also comes in a trio set for $15. Treat yo self!
---
6

LUSH Toothy Tabs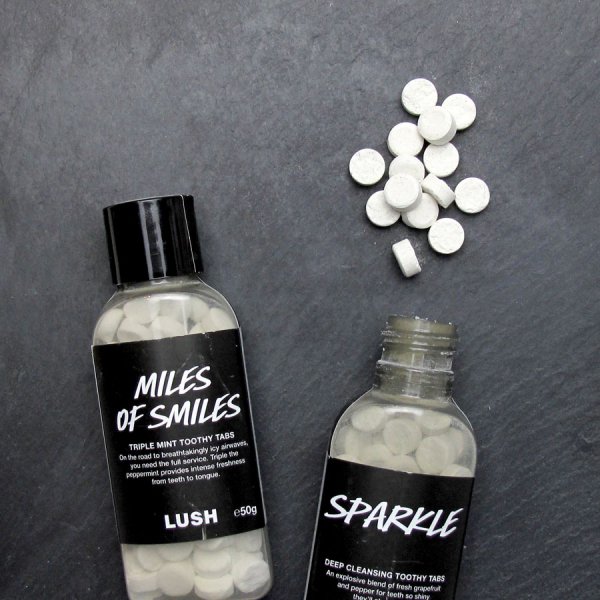 Buy it here: $13.99
Price: Amazon.com
These tablets are great 👍 if you're traveling. First, you crush the tablet 💊 and then brush normally; the powder mixes in with your saliva. I like that they come in a variety of distinct flavors 💙.
---
7

Livionex Dental Gel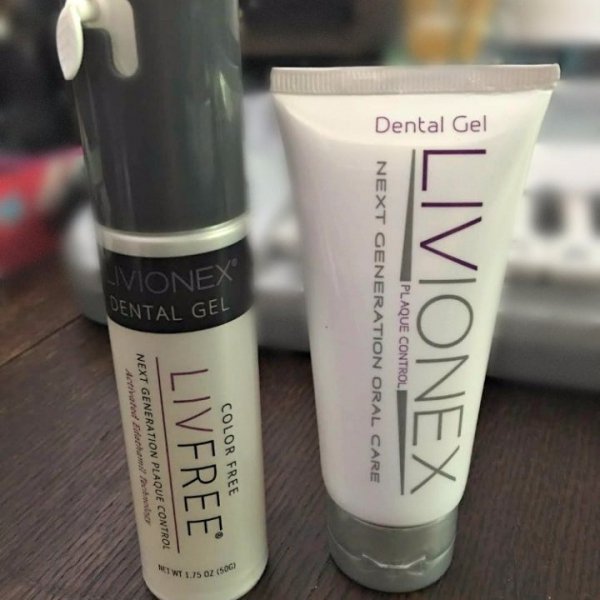 Buy it here: Livionexdental.com
Price: $20
This gel is perfect 👌 for people who have super sensitive gums. It's great at getting rid of hard to remove ❎ plaque. The only downside is that the gel is thinner than your normal toothpaste.
---
8

Weleda Salt Toothpaste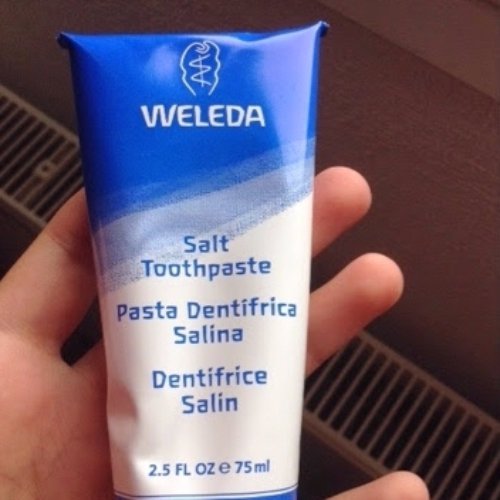 Buy here: Usa.weleda.com
Price: $8
Your family's baking soda trick is about to get a major upgrade. This toothpaste uses sea 🌊 salt to whiten your teeth, which also destroying bacteria in your mouth 👄 using organic blackthorn flower 💠 extract.
---
Popular
Related
Recent