What's the best way to keep your lips looking sexy this summer and all year long? If you guessed sun protection, you're absolutely right! Of course you want to exfoliate your lips and keep them moisturized, but protecting your lips from the sun is also super important. We hear all the time how important sunscreen is for our skin and our lips are no different. The skin on our lips is naturally thin and the sun can make lips appear even thinner or even cause inflammation. Let's be real, dry and chapped lips are not sexy. So why not kill two beauty birds with one stone and try out one of these lip products with SPF?!
---
1

Yves Saint Laurent ROUGE VOLUPTÉ - Silky Sensual Radiant Lipstick SPF 15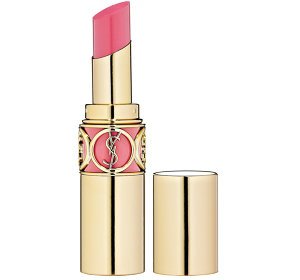 YSL is known for their luxurious packaging and this might be the most expensive-looking lip balm you'll own! Technically though, this is a lipstick with SPF, but it's super silky and glides on like a balm. So, not only does this feel great going on, you also get to choose from six lovely shades to grace your lips. Now you'll never be caught looking or feeling anything less than glam.
$36 at sephora.com
2

LANCÔME Mythical Rose L'Absolu Rouge Collection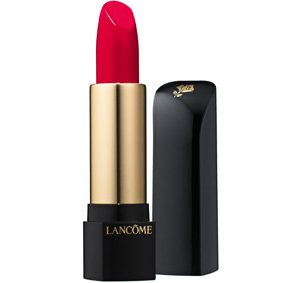 Here we have another gorgeous collection of lip colors with protective SPF 12, hydrating vitamin E, and offers up to 8 hours of moisture. Now you can look picture perfect while you're brunching outside, hanging out by the pool, or enjoying a cold beverage in your backyard. Just because you want to keep your lips protected from the sun's damaging rays doesn't mean you have to skimp on style.
$30.50 at ulta.com
---
3

Maybelline Baby Lips Moisturizing Lip Balm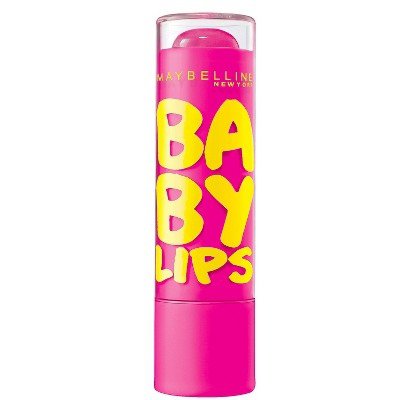 I'm sure you're not surprised to see this beauty favorite on this list! Baby Lips lip balms are not only moisturizing, affordable, and look really cute in your makeup bag, but they offer SPF 20 in addition to a hint of color for your pucker. At the inexpensive price of $2.99, you can get one for your purse, your beach bag, and your school or work bag.
$2.99 at target.com
---
4

SoftLips Cube Fresh Mint Lip Care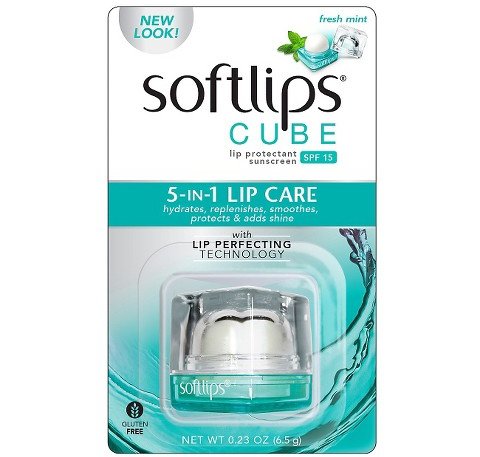 I bought this lip balm on a whim and fell in love with it. It's glossy, glides on silky smooth, and keep lips soft and supple. Usually, I don't like lip balm that has a flavor to it because I end up licking my lips, but this has a hint of mint and subtle sweetness that's not bothersome at all. This balm has SPF 15 and it's gluten free!
$3.49 at target.com
---
5

COOLA Liplux SPF 15 - Peppermint + Vanilla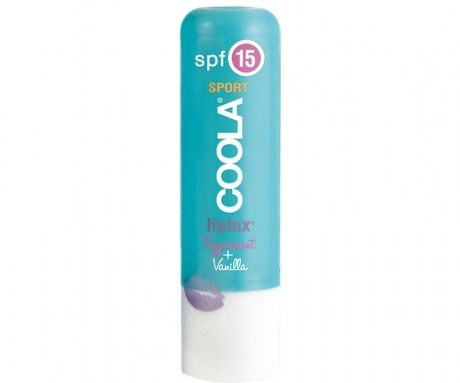 I've read lots of glowing reviews about this brand's sunscreen so it's no wonder that their lip products are getting similar reactions. First off, this lip balm is enriched with antioxidants and vitamins so it's a treat for your lips. Additionally, it's got an intoxicating vanilla and peppermint scent, it's water resistant, and 70%+ organic.
$12 at ulta.com
---
6

Neutrogena MoistureShine Lip Soother with SPF 20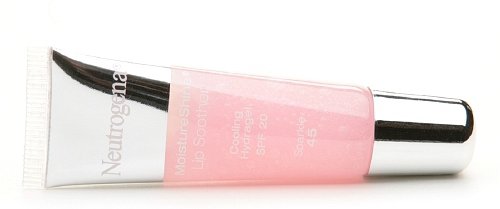 Neutrogena is another brand that offers a range of skin care and beauty products you can trust. This budget-friendly lip gloss comes in 9 juicy colors and is formulated with soothing cucumber, glycerin, and chamomile for deep moisture and comfort. Keep your lips kissable and hydrated all summer long.
$7.79 at walgreens.com
---
7

Dior Crème De Rose Smoothing Plumping Lip Balm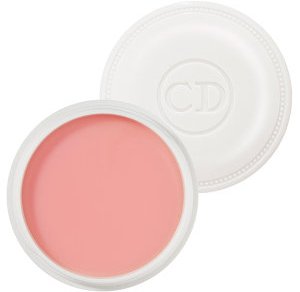 If you're looking to treat yourself to something nice, make it something that has multiple purposes like this Dior lip balm. Not only is this lip balm incredibly luxurious, it smooths and plumps your lips, has a romantic rose scent, and shields your lips with SPF 10. It's smooth and non-sticky, long lasting, and disguises dry lips. Sign me up!
$28 at sephora.com
What did you think? Would you rather wear a straight-up lip balm for sun protection or do you like the idea of a lipstick with SPF? I like both so I can have options. You never know when you might want to really play up your lips with color or just want a plain balm without any frills. Do you have a favorite lip products with SPF? Please share with us!
---
Comments
Popular
Related
Recent