Perfect your pretty pout with lip scrubs for luscious lips. Banish dry, flaky lips once and for all by exfoliating regularly with a good lip scrub that'll buff away dead skin cells and leave your lips kissably soft. Treat your lips to a little lip service and say goodbye to painful chapped, cracked skin and hello to luscious lips with these 7 lip scrubs.
Table of contents:
1

Sugar Lip Scrub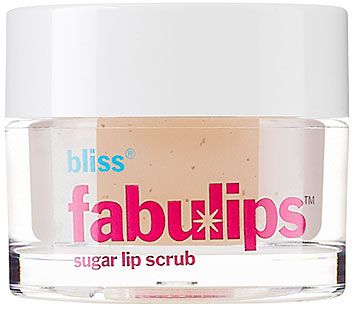 Fine grains of sweet sugar make this creamy lip scrub an exfoliator classic. Sugar lip scrubs gently exfoliate and buff away dry flakes to renew skin and improve lip texture for a perfectly polished pout. Exfoliating with a sugar lip scrub helps to nourish and condition lips while preventing them from further chapping and cracking. Because lip scrubs help lip color to hold and last longer, use this sugar lip scrub to slough away dead skin before applying any lipstick or gloss to your lips.
2

Bubblegum Lip Scrub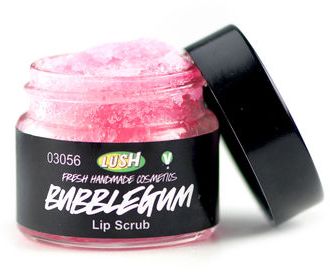 For a luscious, edible treat for your lips, a bubblegum lip scrub is the sweet exfoliator for rough, flaking skin. Use a tasty candy floss scrub to keep your lips kissable no matter the season and satisfy your sweet tooth with a pretty-pink polisher. This confectionery delight oozes sugar and oil that can be licked off after application for a delicious desert that leaves your lips looking as good as they taste.
3

Mint Lip Scrub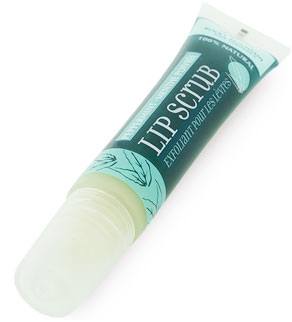 Invigorate your pout with a refreshing mint lip scrub. Mint is responsible for that cool, tingly sensation after brushing your teeth and is ideal for a clean, fresh feel that you can now get on your lips. In a convenient, easy to use lip-gloss tube, this lip scrub works to exfoliate your lips with even coverage while leaving out the sticky mess.
4

Lemon Lip Scrub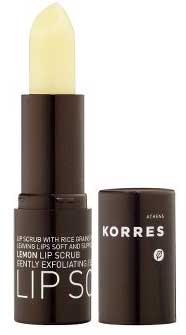 A zesty lemon lip scrub provides the perfect citrus burst of exfoliating power to bring your lips back to life. Lemon and citrus flavored lip scrubs help to stimulate blood flow, keeping your lips healthier for longer. This lipstick-like lip scrub contains rice grains instead of sugar for extra exfoliating action and power to leave your winter beaten lips soft and smooth.
5

Vanilla Lip Scrub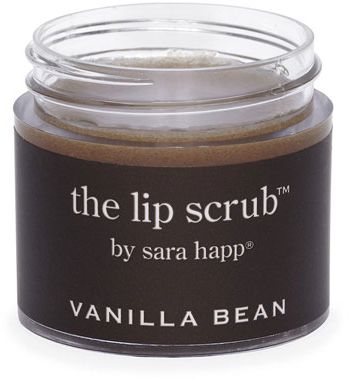 Sweet and creamy, a vanilla lip scrub is a luxurious exfoliant for your pout. Rich in texture, this ultra-hydrating and moisturizing lip scrub fights to clear dry, dead skin with the power of velvety vanilla. This sweet scrub will melt right into your lips to leave them silky soft and supple.
6

Lavender Lip Scrub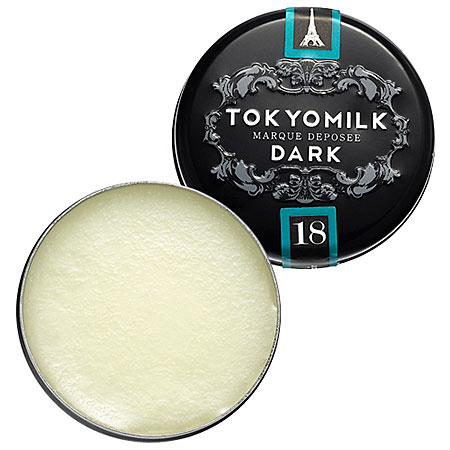 To soothe and relieve overly dry skin and dead cells, a lavender lip scrub is a gentle option to rejuvenate your lips back to health. The calming power of lavender helps to settle painful chapping and cracking while hydrating and nourishing at the same time. This organic scrub exfoliant, rich in enzymes, is perfect for sensitive skin.
7

Apple Lip Scrub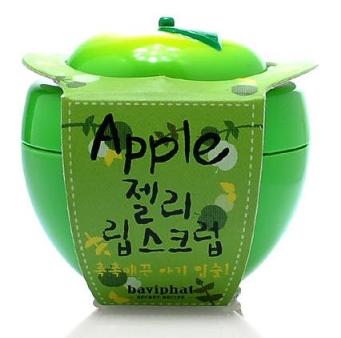 Crisp and refreshing, this cool apple lip scrub leaves you with a sweet and tart pout that's delightfully delicious. In a jelly formula, this apple lip scrub coats lips for extra nourishing results that leave lips moist and hydrated. To keep your lips fresh all season long, apply an even coat to your pout for healthy, conditioned lips that shine.
Treat your lips to a well-deserved makeover with these 7 lip scrubs for luscious lips and rid yourself of unattractive dry flakes for good. Keep your lips ready for anything, after all they do reveal all and keeping them in working condition is quick, easy and painless with a luxurious lip scrub. Do you use a lip scrub in your regular beauty routine? Which lip scrub leaves you with luscious lips?
Top Image Source:blogspot.in
Please rate this article