Whether you celebrate Chinese New Year or not, Vogue has picked out some eye-catching and effective skin care and beauty items that will really elevate your look. You might be wondering why red and gold products are being featured. Well, Christina Liao writes that red and gold are the two most significant colors in Chinese culture. Red symbolizes good fortune and joy and gold denotes luck. If you're not fond of wearing either color in your wardrobe, why not integrate them into your beauty routine? You never know what kind of luck they might bring!
Table of contents:
1

JINsoon Nail Polish in Bijou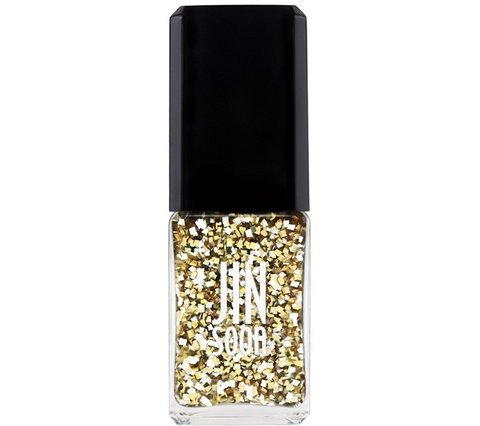 Keep your fingers and toes looking festive no matter what time of year with sparkly gold nail polish. I love the big chunks of gold over a neutral color or by itself as a fun touch.
$4.07 at amazon.com
2

Dior Crème Abricot Fortifying Cream for Nails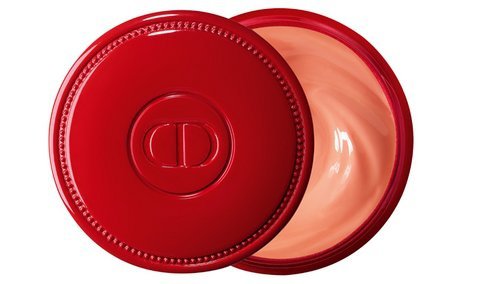 Don't neglect your nails this season. Dry, cold air can really do a number on your cuticles and leave hands looking and feeling less than glam. Apply Dior's limited editions nail cream to strengthen and nourish nails.
$39.00 at amazon.com
3

Chanel Rouge Allure Velvet Intense Long-Wear Lip Colour in La Fascinante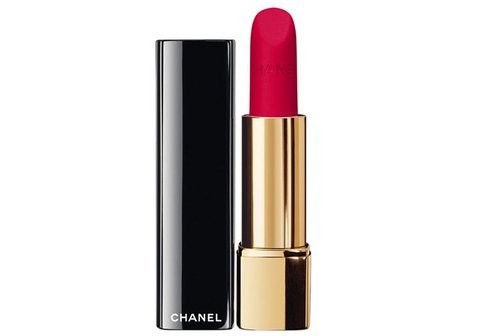 Velvety-smooth and silky lipstick in a rich, matte crimson shade that's sure to draw attention to your pretty pout.
$57.57 at amazon.com
4

Shiseido Eudermine Revitalizing Essence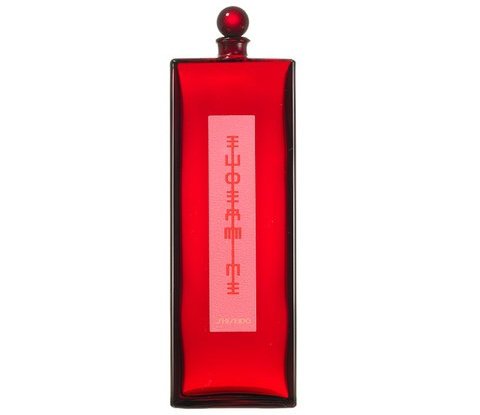 Ready to give your skin and your bathroom counter a makeover? Shiseido's Eudermine Essence hydrates and softens skin like you won't believe and responds to the changes in climate so your skin is always in top-notch condition.
$70.87 at amazon.com
5

Elizabeth Arden Ceramide Capsules Daily Youth Restoring Serum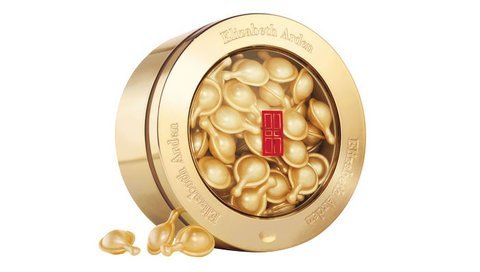 I'm crazy about using serums on my face and neck. I feel like it's an added layer of beneficial ingredients that really penetrate our skin. This one supports collagen levels and retexturizes skin.
$78.00 at amazon.com
6

Kevyn Aucoin the Creamy Glow in Patrice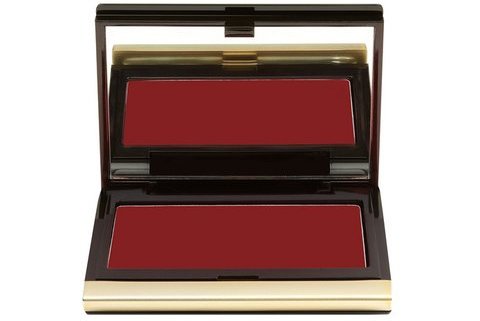 I die for this luxurious hue! Kevyn Aucoin managed to create a creamy, sheer wash of color to complement cheeks and brighten your complexion.
$19.50 at amazon.com
7

Smashbox Studio Pro Brush Set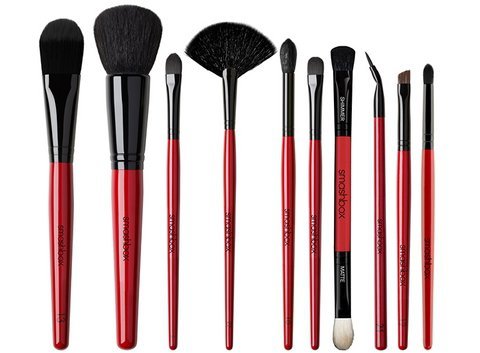 If you're in the market for a new makeup brush set and have some extra cash, take a look at Smashbox's new set of their signature brushes. You'll have all the tools you need for a flawless application.
$39.99 at amazon.com
8

NYX Mega Shine Lip Gloss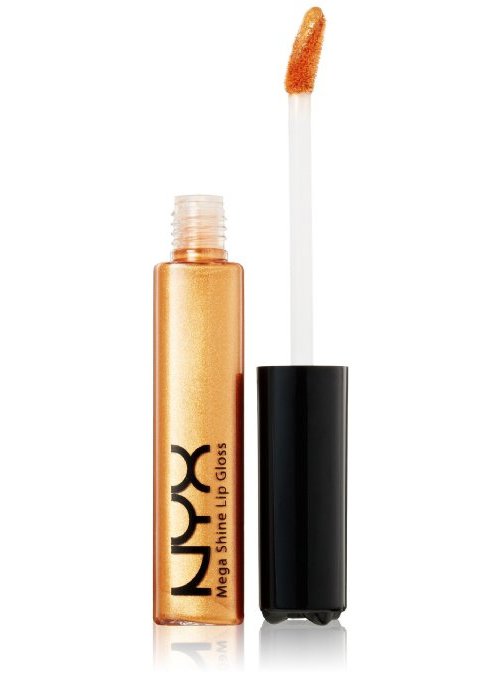 Didja think gold beauty products were reserved for just your fingernails? Think again because this is a buttery lip gloss in a whisper soft gold color that's just stunning! If you're not sure if you can pull off gold on the lips, try a Google search and see the beautiful swatches.
$5.00 at amazon.com
9

Estée Lauder Double Wear Stay-in-Place Eye Pencil in Gold

First I suggest gold on the lips and now gold on the eyes. Yes, it can be very wearable and chic! It reminds me of a champagne color that's perfect for accenting your pretty eyes. If you're not sure of wearing it on the lash or water line, why not use it highlight the brow bone?
$39.97 at amazon.com
10

ILNP Apple Red Nail Polish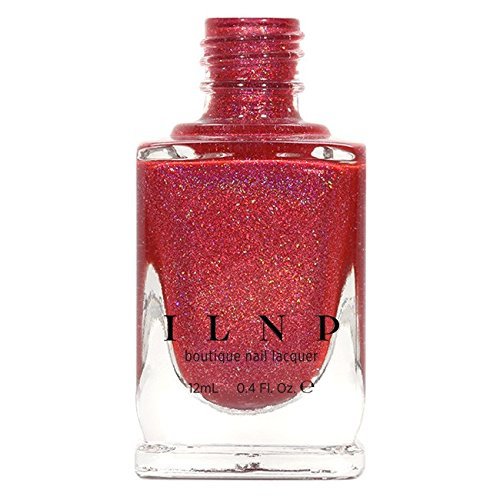 First thing first, check out the super glam packaging! Okay, now let's move on to the color. What's unique about this nail lacquer is that, as the name implies, leaves a high-gloss finish. There's a time and place for matte fingertips, but high shine is always a showstopper.
$10.00 at amazon.com
11

24k Deep Peeling Gel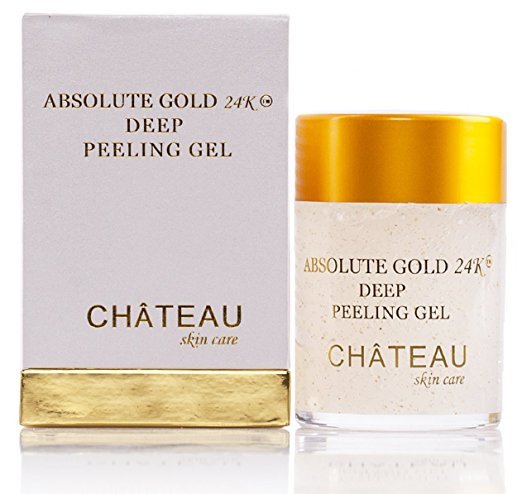 If you totally want to pamper your skin, you'll love this deep peeling gel. It's infused with 24K gold, which boosts moisture in the skin and rejuvenates your skin cells. Using this product regularly, starting at the Chinese New Year should have you looking fab in no time at all.
$19.97 at amazon.com
12

First Aid Beauty Skin Rescue Deep Cleanser with Red Clay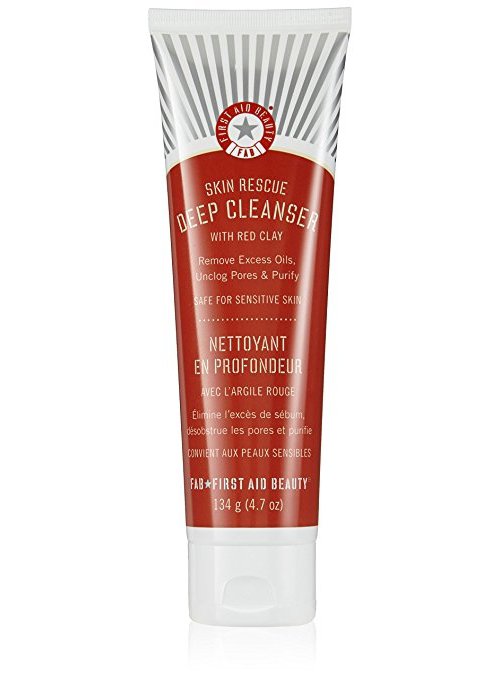 Not only does this fabulous red product help cleanse your skin, but it also contain red clay, which works to draw impurities from your pores, keeping them clear and helping prevent breakouts. It also soaks up up excess oil, helping you get the perfect complexion.
$24.00 at amazon.com
13

Ultra Fine Red Glitter Powder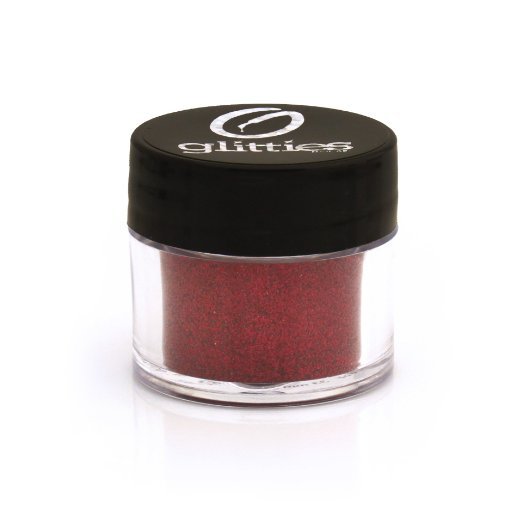 If you really want to glam things up for the Chinese New Year, you'll love adding this glitter to your look. Simply dab a bit on with your usual makeup and it's super easy to take things up a notch. You'll be sparkling for all of the festivities and are sure to get loads of compliments.
$7.95 at amazon.com
14

Korean Piolang 24k Gold Wrapping Mask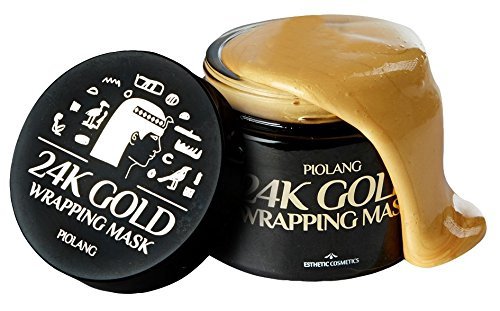 This pure gold 24K mask will wrap your face in luxury and comes with a free brush. Using this fab mask regularly will help fight wrinkles and adds firmness back to your skin. It also battles redness so you're always ready to put your best face forward.
$20.99 at amazon.com
15

NYX Ghetto Gold Eye Shadow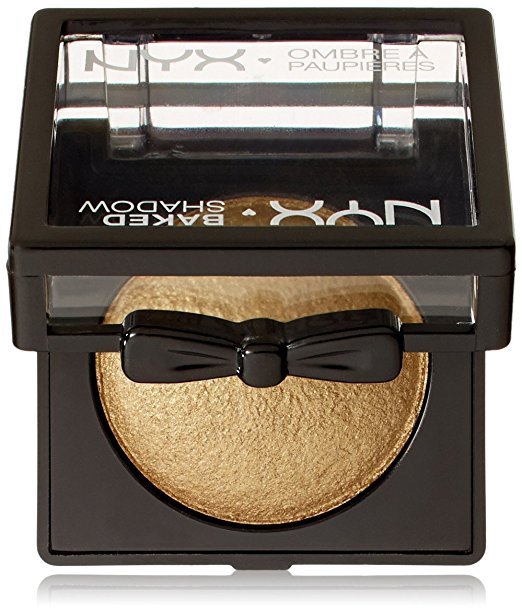 It doesn't have to be the Chinese New Year to enjoy wearing this glorious shade of gold on your eyelids. It's beautiful and can be worn for work or play. This color stays put all day long and always lets you shine in the best way.
$8.99 at amazon.com
These are just some suggestions to include some lucky red and gold into your beauty routine. Feel free to come up with your own unique way of adding some red and gold touches to your look!
Please rate this article