Some people fall into the trap that the most expensive beauty products are the best. That's not always true, although the pricier ones may have more effective and quicker working ingredients than their drugstore counterparts. You don't have to spend a fortune to look good, but if you want to indulge yourself or feel like splurging on a really great beauty product, this list is for you. If you're just interested in seeing how much stuff costs, you're like me. Chances are that the most expensive beauty products won't have a place on my shelf, but it sure is fun to see how much they cost.
---
1

SK-II LXP Ultimate Revival Cream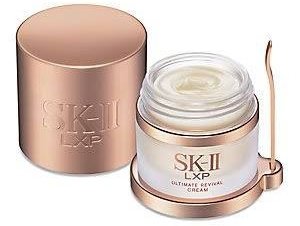 This is definitely one of the most expensive beauty products out there. At several hundred dollars for less than 2 ounces, you're really shelling out for this cream. The makers of the cream claim that the unique blend of 15 special ingredients are just what you need to rejuvenate your skin and look your best.
2

Clive Christian Pure Perfume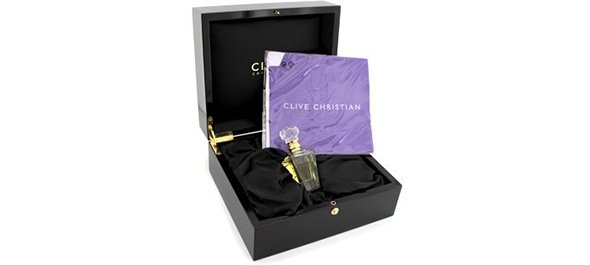 With a price tag of more than $2,000, this perfume is definitely something you'll have to save your cash for. The scent of the perfume is spicy and earthy with hints of cardamom, ginger and juniper berry as well as vanilla, cinnamon, moss and amber. You'll smell great even if you have to break the bank to acquire this pricey beauty product. Fortunately, I'm not even tempted because I'm allergic to perfume. I guess that saves me some dough!
---
3

La Prairie Cellular Cream Platinum Rare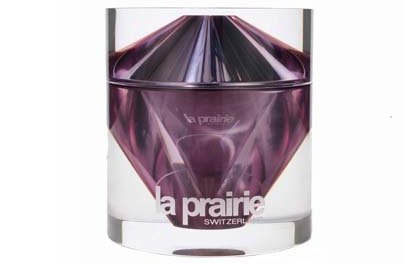 Just the name lets you know how expensive this stuff is. I mean it's platinum and it's rare, right? So what does it do? It comes in a great looking jewel shaped container that looks lovely no matter where you keep it. But the cream has peptides and antioxidants that are said to do wonders for your skin. Great looking skin is usually associated with beauty, but I don't know many people who can fork over more than $1,000 to get some.
---
4

Crème De La Mer Ultrarich Cream

No list of pricey beauty products would be complete without La Mer, right? At over $2,000 a pop, it's definitely one of the most expensive ones on the market. However, you may just get what you pay for with this one. It's well known as the ideal cream for firming skin, getting rid of wrinkles and leaving you looking young and radiant. The ingredients are supposedly a miracle. If you decide to give it try, let me know how it measures up.
---
5

Givenchy Le Soin Noir Serum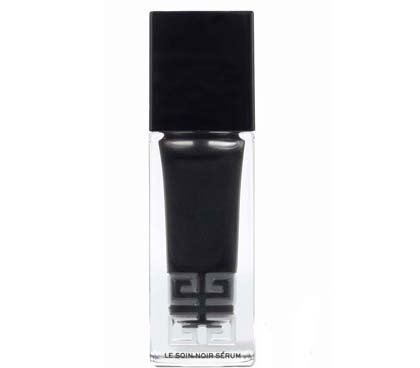 If you've got about $400, you can get a whopping ounce of this serum. The black algae that gives the product its signature black color is supposed to eliminate wrinkles while also brightening your skin. It doesn't look black when you apply it, but your pocketbook is sure to feel the sting.
---
6

Cle De Peau Beaute La Crème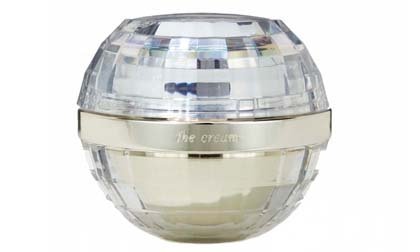 It comes in such a shiny, awesome looking package that I can see why this one is so alluring. If you have around $700, it can be yours. This crème claims to leave your skin looking brand new with just two applications. I'm not sure if that's true or not, but lovers of the crème say it goes on smooth and is super relaxing.
---
7

Revive Peau Mignifique Les Yeux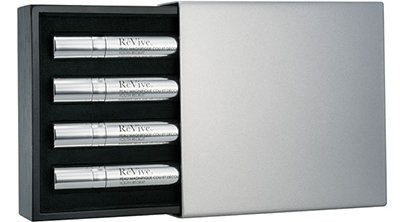 If it has a French name, it must be expensive, right? Not always true, but it sure is when it comes to this product. It's a serum specially designed to work on the delicate skin around your eyes. If you can imagine spending more than $1,000 for a ¼ ounce of cream you can only use for one purpose, you might like this stuff. It's supposed to get rid of lines and dark circles, but I'm not sure the price tag is worth it.
Do you splurge on expensive beauty products? Which one is totally worth it? I think if you have the money and you want to spend it, go ahead. More power to you! For those of us with less cash on hand, there are affordable products all over the place that can do what these pricey ones do.
---
Comments
Popular
Related
Recent