With summer vacations coming up, it's a great time to start looking at some travel friendly beauty products! I hate lugging around a ton of stuff when I' m traveling, so finding good quality products in compact, travel friendly sizes is a must! Whether you have an upcoming trip or you're constantly on the go and in need of some travel friendly beauty products, keep reading for my picks!
1

Sonia Kashuk Brush Set Deluxe Travel Set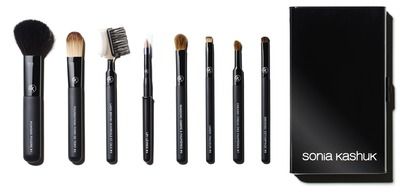 Travel friendly beauty products require travel friendly beauty tools, also! This 8-piece brush set is small and provides you with the basic brushes needed to apply your makeup and do touch-ups during the day. If you don't require this many brushes, Sonia Kashuk also has a 4-piece set with just the basics for $14.99, but this brush set seems like a better deal at $20.89.
2

Stila Vibrant in Vancouver Travel Palette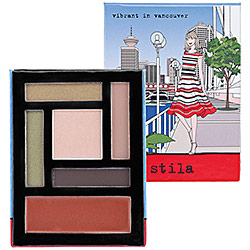 Makeup palettes are another travel essential I can't go without! Instead of toting around a bunch of single eye shadows and a blush, why not just grab a palette with five eye shadows and a convertible lip and cheek color?! I love Stila's travel palettes because they all come with chic, wearable colors and you really can't beat the price at $10!
3

The Body Shop Mini Hairbrush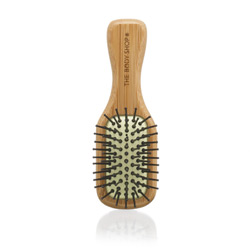 When you're talking about travel friendly beauty products, it doesn't get better than this! The Body Shop's mini hair brush is teeny tiny but still feels great! You can easily carry this in a small bag or stash it away in a travel case. This bamboo travel brush has rounded tips to gently massage your scalp and distribute your hair's natural oils. Find it at The Body Shop for $5.
4

E.l.f. Essential Eye Makeup Remover Pads - 24 Pack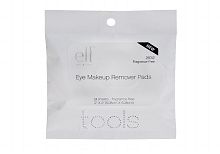 You can always turn to e.l.f. for affordable cosmetics but I was totally blown away at their makeup remover pads! You get 24 sheets of pre-soaked eye makeup remover for only $2! The packaging is similar to the larger makeup remover wipes but this is made just for removing eye makeup and correcting mistakes. This makes packing your travel friendly beauty products that much easier!
5

Batiste Mini Dry Shampoo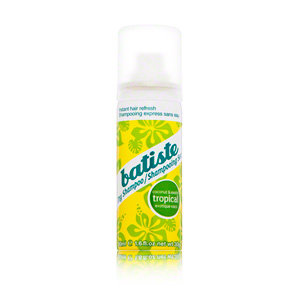 Dry shampoo is a travel essential because it makes it easy to freshen up your hair and scalp no matter where you are. Dry shampoo is a really versatile and useful product to have on hand. You can use it in lieu of washing your hair, use it to give your hair volume or to freshen up your hair after you get hot and sweaty. For $3.99 you get a product that helps your scalp feel clean and your hair smell great!
6

Smashbox Camera Ready BB Cream SPF 35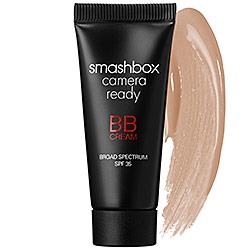 Another travel essential for me is BB cream. I love the light texture of BB creams and the host of skin care goodies inside! Skip packing a bunch of separate daytime skin care products when you can get it all in one convenient tube. A bonus is that this is Smashbox's camera ready formula so you're sure to look great in all your trip photos!
7

Samples!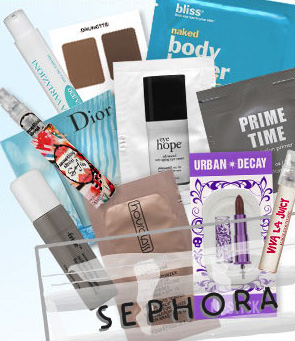 When you're shopping for travel friendly beauty products, don't forget about your samples! These little guys are perf for taking on trips or throwing in your bag. If you have a collection of beauty samples for skin care, hair care and body care products at home, put them to good use! You might discover a new product you love, they're free and you'll save so much space in your luggage!
I wish I could add more products to this list of travel friendly beauty products! There are so many amazing beauty products that make looking good on the go so easy. Have you used any of these travel friendly beauty products before? What's your favorite?