4 of World's Best anti-Aging Eye Products for Girls Who Want to Stay Wrinkle Free Forever ...
By Olga
Dolls, I found it! The best anti-aging eye product that can keep your beautiful eyes wrinkle-free and improve the fine lines you might have developed already. Believe you me, I've tried tons (and when I say tons, I mean literary, dozens of anti-aging eye creams and serums and gels). And none came even close! Well, 3 did come close, but they came with a heftier price tag (you will see below). In the ratio of effectiveness versus price - Estee Lauder's Night Repair Serum is the hands down winner. Please, see all 4 best anti-aging eye products below!
---
1

Estee Lauder'S Advanced Night Repair Eye Serum Synchronized Complex II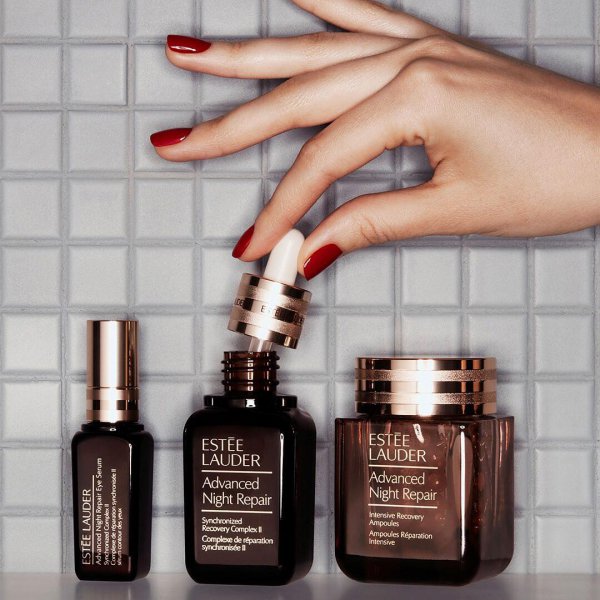 Find at shop.nordstrom.com for $66.00
I have never being a fan of Estee Lauder products, but this one is a life-changer, ladies. First time I've heard about it was from my friend's mom, who is a fab Parisian Chanel wearing lady well in her 80's with the skin of a 45 year old. She told me this anti-aging eye cream was the only product she was using for her eyes and Nivea Q10 - was the only product she was using for her skin. I wish I had her picture. I have heard from common friends, that Gisele (that's her name) is gorgeous, but when I saw her IRL, I almost dropped to the floor.
I literary have never seen anyone more beautiful. Now, to give her credit, the woman owned hotels and ran the hotel SPAs in the best resorts in France for decades. So, that ought to tell us smth. So, I finally got to buy this eye serum myself and - wow! What I was waiting for? This is the eye product you need to get ASAP and start applying daily - morning and night. Best news - it's fairly priced (for an effective product by a luxury brand like Lauder). If it is still too expensive at the moment, do save up and definitely, definitely get it. It'll be less expensive than a face lift later on.
2

Natura Bisse Diamon Extreme Eye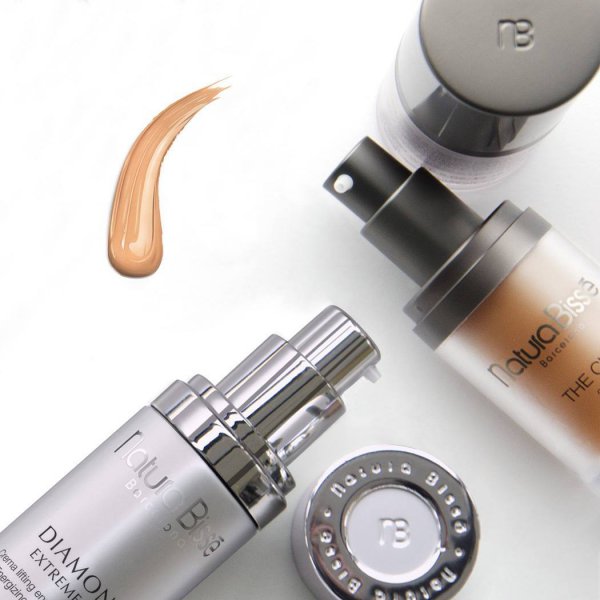 Find at bergdorfgoodman.com for $210
(good news, since it's already heavily priced, out of guilty feelings they will throw in free goodies, so you'll get more out of this purchase, online or off line).
8 years ago, a fabulous looking gay gentleman at a beauty counter at Bergdorf told me that if I want to invest in my eye skin and get results - Natura Bisse is the way to go. This Natura Bisse Extreme Eye Cream came with a hefty price tag, but I was determined to fight off fine lines as long as I could without Botox and other invasive methods and I must admit, the results were splendid.
Even my friend, who is a total Millenian and would kill herself before spending more than $20 on a beauty product, did try this cream herself and was shocked with how much better her fine lines got (thanks, surfing). I must admit, I re-purchased this one a number of times.
PS: and if you are obsessed with luxury packaging this product tops them all. This is probably how they package Oscars. You'll see.
---
3

La Mer the Lifting Eye Serum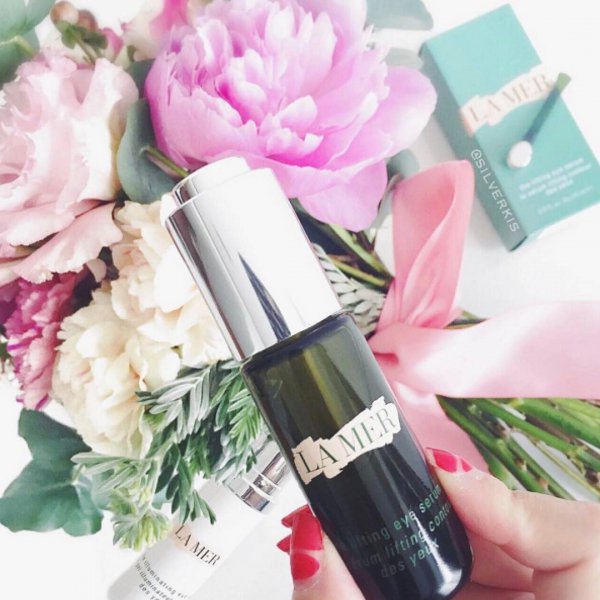 Find at shop.nordstrom.com for $240
(Oouch, I know, beauty hurts! That's basically the price of a new desk on Amazon of half of that iPhone 8. But you can not put those on your face...)
A few years back, an esthetician suggested I try this La Mer product, which was really amazing. My only note is that it's really expensive, and requires a lot of saving and a number of miserable dinner dates with friends when you only get a glass of tap water, a minuscule salad and a raised eyebrow from your waiter. But if you choose beauty over anything any time - this product is well worth the money! And the name La Mer itself - does not it feed your soul better than pasta?
---
4

Valmont Firming LiFting Corrector Eye Factor II Treatment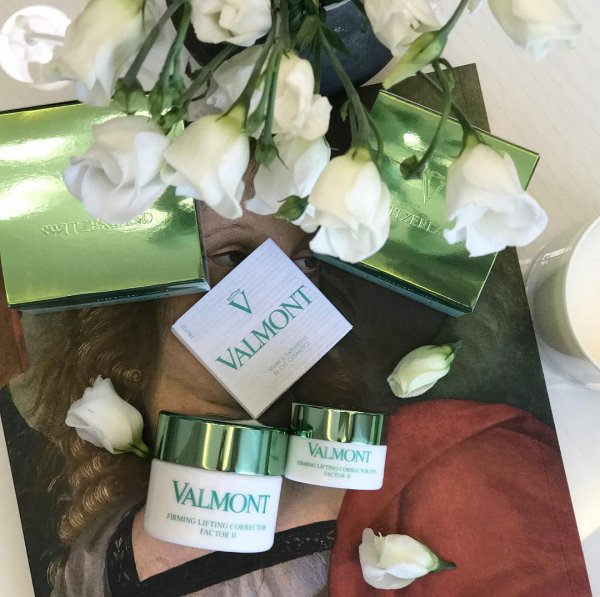 Find at shop.nordstrom.com for $240
And my most recent anti-aging eye obsession was this Valmont Eye Cream Factor II (please, do not confuse with Factor I - which is for women under 25, if you are my age, 30+, you definitely need all factors you can get :).
I was beside myself with excitement when I saw that they started selling Valmont products in Nordstrom. Before, I had to walk to Valmont Spa itself (ever so intimidating) in New York's Plaza Athene Hotel off Madison Ave and buy it there with a good 30% mark up (now we can buy it for a much better price, yay!).
For those who do not know, Valmont is an incredibly luxurious line of products, previously only available at SPAs with the same name, ordinarily located at 5 star hotels in European capitals and major cities in the US and far East. I can confidently say that this Swiss brand delivers far better results than most luxury brands like Sisley and La Prairie combined. And if you see a well-off person with no make up and insanely glowing skin - that is Valmont.
But again - the price is still quite killer, although, as with the case of Nature Bisse and La Mer, you will be using this magnificent eye product anywhere from 6 to 9 months. If only we could get mortgage for eye creams!
And here I leave you to make your final decision about the cream that's right for you. All 4 - are total killers in terms of real anti-aging results. The difference is the prices and packaging. But they all will keep your pretty eyes wrinkle-free for years and years!
---
Comments
Popular
Related
Recent