As a ginger girl, beauty tips for redheads are important to me. There are lots of conflicting opinions about what redheads should and shouldn't wear, but the reality is that every redhead is different. There's no set of golden beauty rules that redheads should abide by. These tips won't be right for all redheads - it all comes down to your look and what makes YOU feel beautiful. But the following beauty tips have worked for THIS redhead, so here's hoping they'll be handy for others. Here are 7 absolutely gorgeous beauty tips for redheads!
Table of contents:
1

Revel in Reds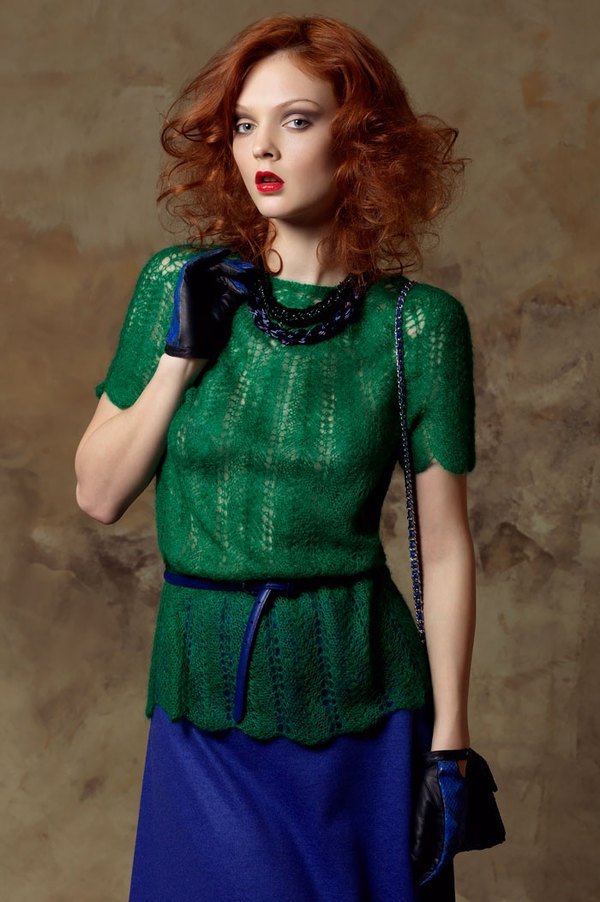 One of my favorite makeup tips for redheads is to bring the red lips on. You may have heard that redheads should steer clear of red lipstick. I say no way! I love to rock a bold, red lip and happen to think it looks amazingly sexy on redheads. Just be sure to pick a red that works with your coloring and choose a shade that isn't too matchy-matchy with your hair, which can be overkill. If you choose the right red, the contrast can be stunning! Plus, if you've got the confidence to sport a red lip like it's NBD, that self-assured attitude is an instant beautifier!
2

Fill in Your Brows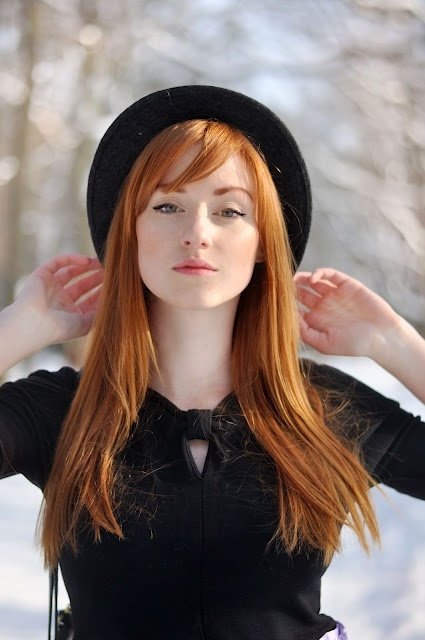 Filling arches in pulls anyone's look together and frames the eyes. But usually redheads have lighter, more sparse brows, so it's especially key. It's rare to find someone whose brows match their hair perfectly, so this is another case where matchy-matchy looks a bit off. Pick a matte shadow or brow pencil in a neutral shade like taupe, or consult a makeup artist to help you pick a good shade. Virtually nothing above your peepers? Felt tip brow markers make it easy to draw hair-like lines.
3

Pick Peaches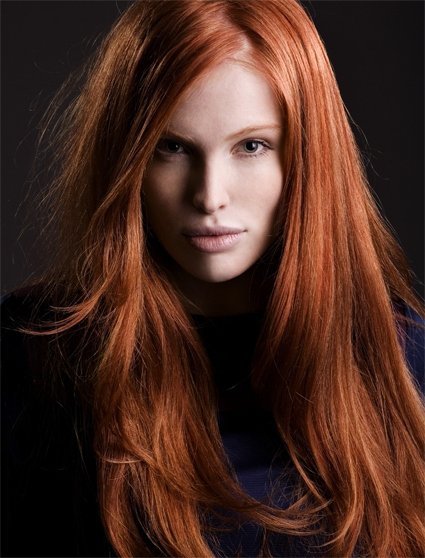 Peaches look fabulous on redheads! Whether it's a shimmery peachy shadow, matte peach lipstick, or warm peach blush, you can't go wrong with this flattering hue!
4

Embrace Your Skin Tone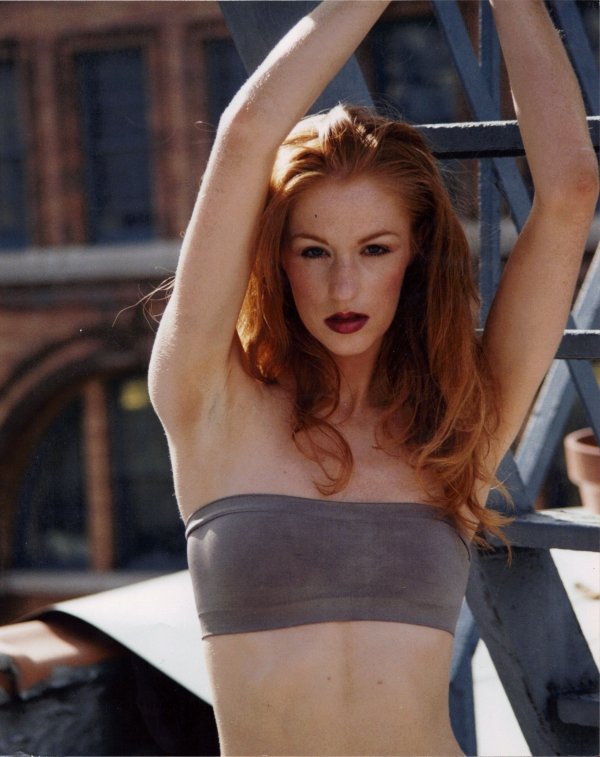 Got freckles? Fabulous. Porcelain skin? Amazing. Learn to fall in love with your skin, instead of hiding it. Fair skin is beautiful and finding out what makeup perfectly enhances your skin is a good idea. Want to go bare faced, go for it! Too much bronzer or trying to significantly darken your skin tone can make you look overly made-up and too orange.
5

Invest in a Good Concealer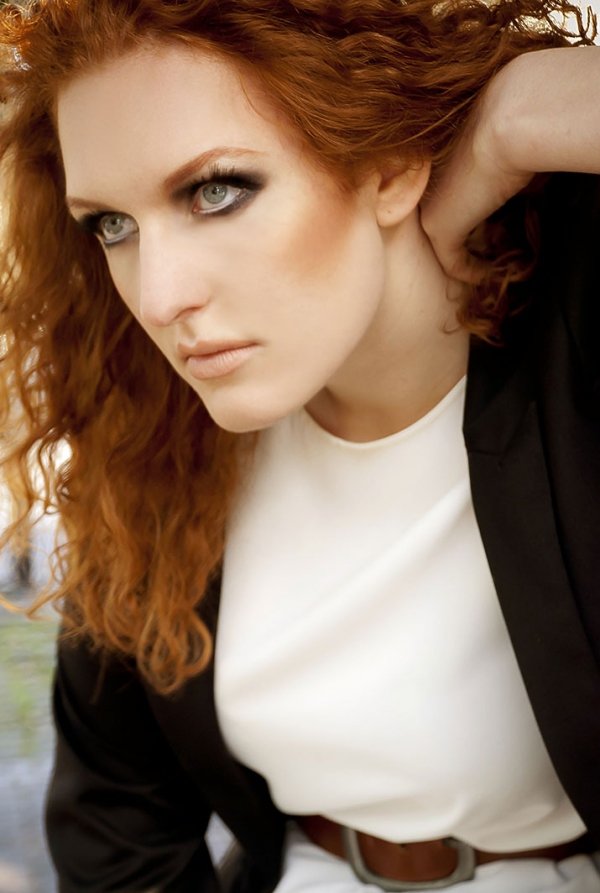 Too much foundation can make your skin look muddy and not so pretty. Pick a powerhouse concealer to hide any flaws and even out your skin, concentrating on the areas that need coverage instead of all over application. Nobody looks good with a cakey face! Concealer can be your greatest weapon, especially if you have freckles you want to shine through. You can let your skin's best features glow and conceal any blemishes or pigmentation issues. My favorite is LUVU Beauty's concealer stick. The lightest shade is great for fair skin, and the coverage and non-toxic ingredients are amazing!
6

Don't Skimp on Mascara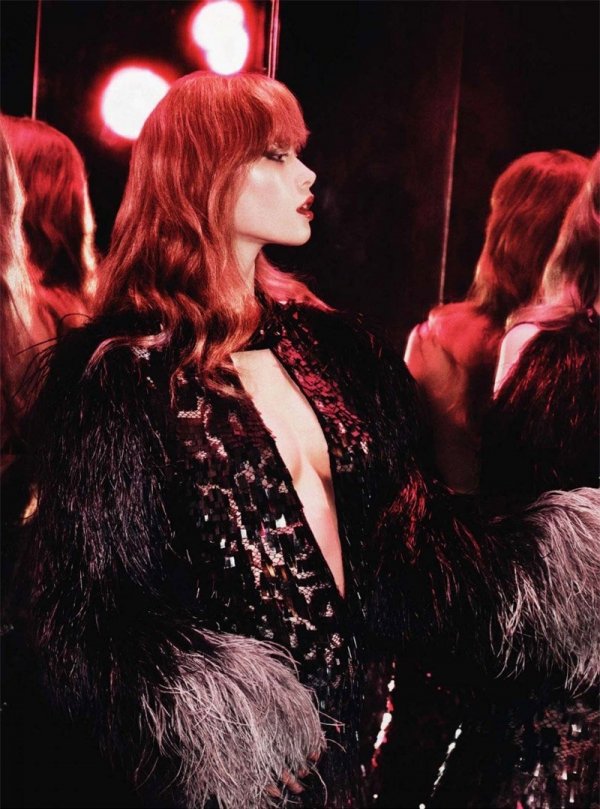 Many redheads (myself included) have fair eyelashes. That can be a beautiful, soft look, but redheads look amazing with big, bold lashes too. Making your eyes pop with a lengthening and pigmented mascara is gorgeous against red hair. Many suggest brown mascaras for redheads, but I love the contrast of inky black lashes.Try Jane Iredale Pure lash lengthening formula for separated, long and lush lashes, without the nasty chemicals! (Redheads have notoriously sensitive skin, so avoiding chemicals and harsh toxins is especially beneficial!).
7

Take Care of Your Skin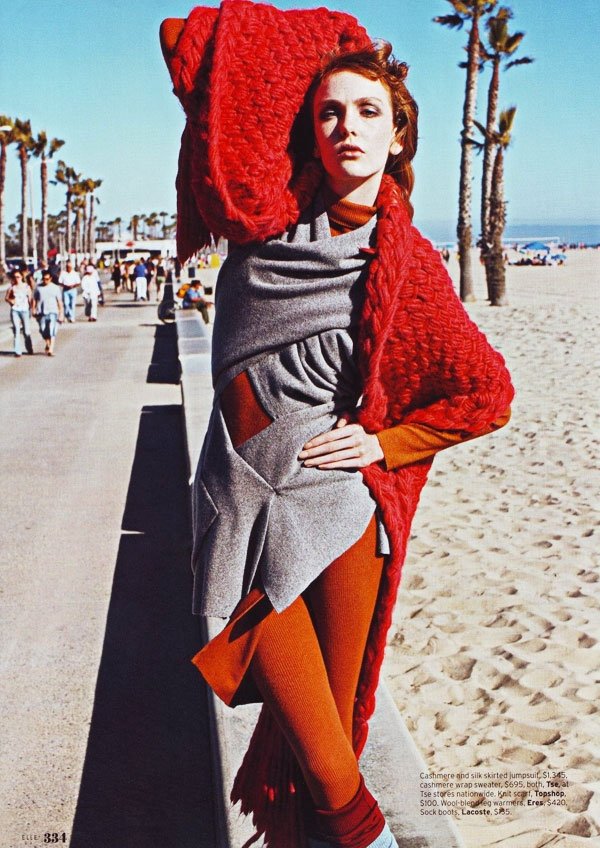 Redheads burn easier, which means we can age faster, so quality skincare and sunscreens is important. Natural options are best, since chemicals speed up the aging process and can cause reactions and irritation. Celtic Complexion is my go-to. It's a gorgeous line of skincare that works wonders on redheads. With ingredients like organic coconut oil and organic Shea butter, this natural line is gentle but extremely high performance. Good skincare is the best thing anyone can do to maintain a youthful glow.
Are you a redhead like me? What are some of your favorite beauty secrets to compliment your red hair?
Please rate this article