Taking care of your skin is an essential part of the beauty routine and what best possible way than to use all-natural organic beauty products. With these natural beauty products, you know exactly what ingredients your skin is absorbing and imagine how much healthier your skin would be using natural vitamins and minerals to nourish and replenish your skin.
There are now many beauty brands advocating the all-natural approach, making it easier to get your hands on these must-have organic products. themodernsouthernmother.com has complied a list of the best natural beauty brands to add to your skincare and beauty regimen.
---
1

Herbivore Botanicals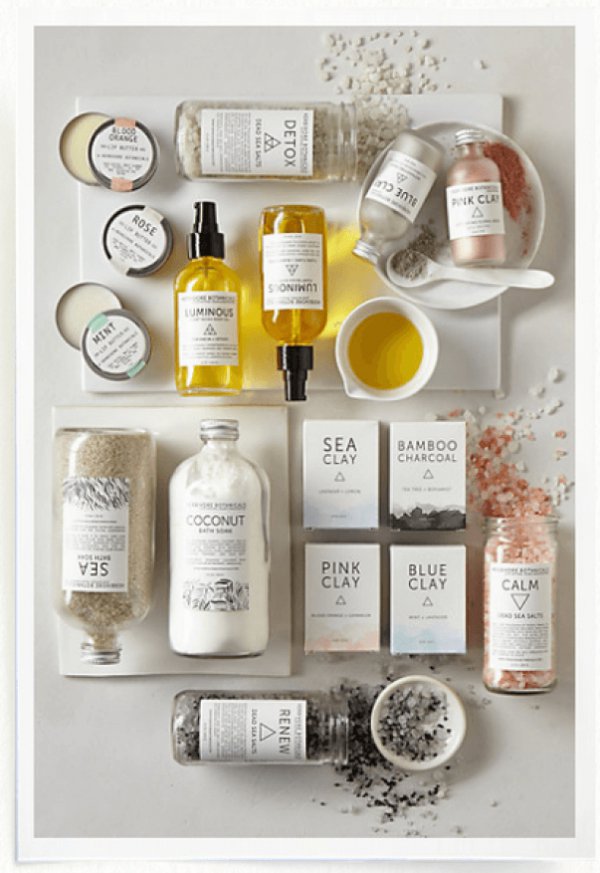 Founders Julia Willis and Alex Kumerow, started Herbivore Botanicals in their kitchen. Everything in their products down to the packaging is good for you. Every ingredient is there for a reason, no fillers. With an emphasis on organic, high quality, food grade ingredients.
Main Ingredients: Plant based, food grade, cold pressed oils. Steam distilled therapeutic grade essential oils, GMO free soy wax, and many other certified organ ingredients.
Products to try: Herbivore's Citrine Ultra Hydration Neroli Body Oil. It is a blend of botanical oils, like rose hip oil and orange blossom oil. It absorbs quickly leaving the skin hydrated and nourished.
---
2

Kahina Giving Beauty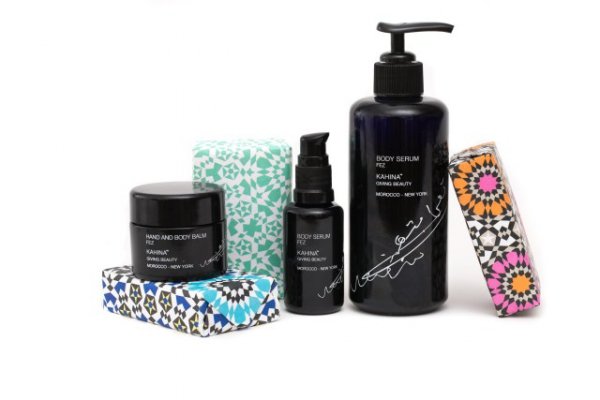 Founded by Katharine L'Heureux, this all natural beauty brand feature potent natural ingredients, centered around 100% pure argan oil. Their argan oil is extracted naturally, using a centuries old technique by native Berber women.
Main Ingredients: 100% pure argan oil, green tea, rose, clay, coconut oil, essential oils, flowers, fruits, and other plants.
Products to try: Kahina Giving Beauty Organic Eye Serum. It will naturally diminish wrinkles, eye puffiness, and dark circles. While supporting collagen and elastin. For you argan oil lovers…Kahina has a 100% organ oil, this oil is truly a wonder of nature.
3

One Love Organics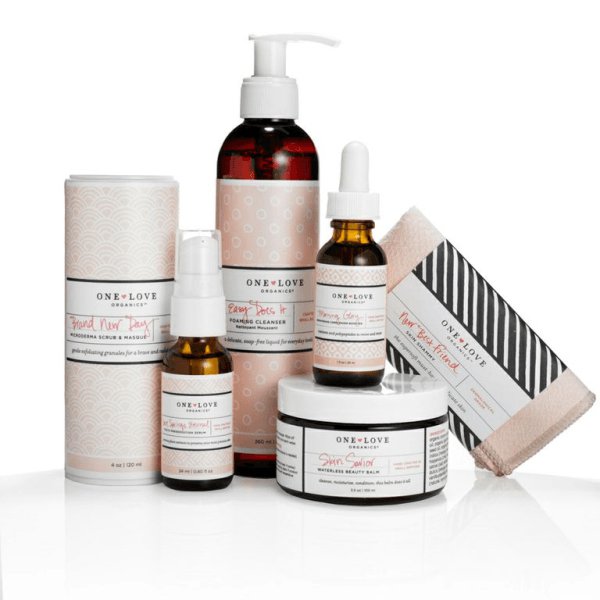 One Love Organics owns the only ECOCERT lab in Georgia, where they produce their products in micro batches. Their ECOCERT lab is 1 of only 10 that are licensed in the United States. They focus on ingredients that are high quality yet still effective.
Main Ingredients: Organic chia supercritical extract, plant stem cells, organic cold pressed plant oils, vitamins, and rich antioxidants.
Products to try: One love organics teamed up with Beauty Blogger Elizabeth Dahn, to create their vitamin collection, I promise it won't disappoint. The Vitamin B Cleansing oil + Make-up remover is the perfect pineapple blend to restore moisture and ph balance, while gently cleansing and removing make-up.
---
4

Juara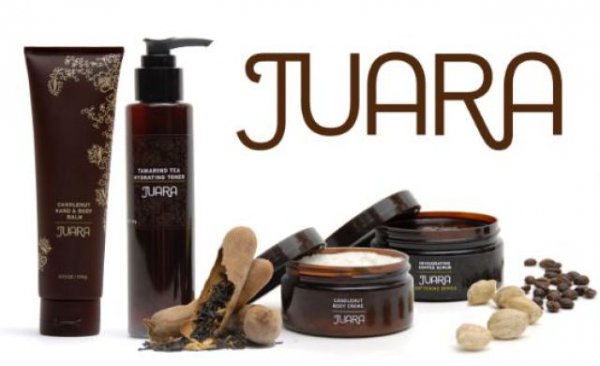 Juara was founded by 4 diverse women who all shared a vision. A vision to create a results driven line of treatments inspired by Jamu, an indonesian herbal health tradition.
Main Ingredients: Candlenut, clay, coffee, and nuts. Flowers and fruits, like clove, avocado, and bananas, as well as sandalwood, rose water, rice, ginger, teas and turmeric, amongst others.
Products to try: Clover Flower and Turmeric Anti-Aging Serum for brighter looking skin that boosts radiance and reduces the appearance of wrinkles.
---
5

Acure Organics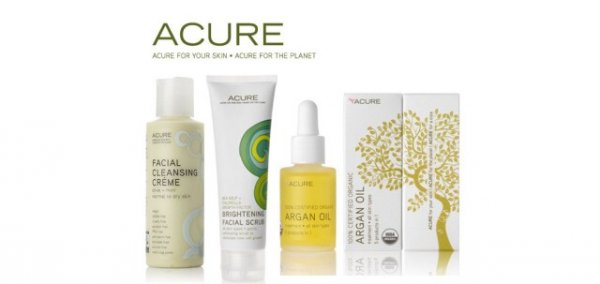 Acure is family owned and operated. Their mission is to prove you don't have to sacrifice your health for beautiful skin and hair. Every hair, skin, and body product is made from plant or food based ingredients. Even better…the majority of Acure's products are sold for under $20, at target.
Main Ingredients: Plant stem cells, natural oils like pumpkin seed oil, sea buckthorn and argan oil. Their argan oil is 100% certified by usda. They also use chlorella growth factor in most of their products. It has wonderful healing benefits, boost moisture, optimizes cellular regeneration, and helps produce callogen.
Products You Should Try: Acure Brightening Scrub is made from dehydrated lemon peels and ground sea kelp to gently exfoliate, french clay to purify, chlorella growth factor, and plant stem cells to moisturize.
---
6

Amala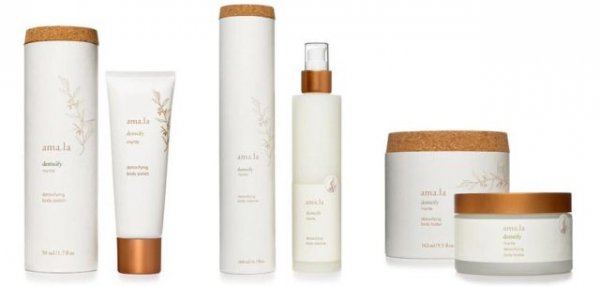 "Nature gives us everything we need to look and feel beautiful". This is the belief that drives Amala to create truly wonderful natural beauty products. The power of their products comes from potent plants that are sourced from global fair trade farmers and custom distilled to retain their natural therapeutic benefits.
Main Ingredients: Almond oil, shea butter, citrus oils, fruits, fruit oils, and fruit extracts. Flowers like Jasmine and rose, as well as, many different plant extracts and ingredients coming from organic farms.
Products to try: Amala's Hydrating Yogurt Mask uses Jasmine and Macadamia nut to moisturize, nourish, strengthen, and protect.While the wild rose promotes cell renewal, leaving you with silky, refreshed, glowing skin.
---
7

Jurlique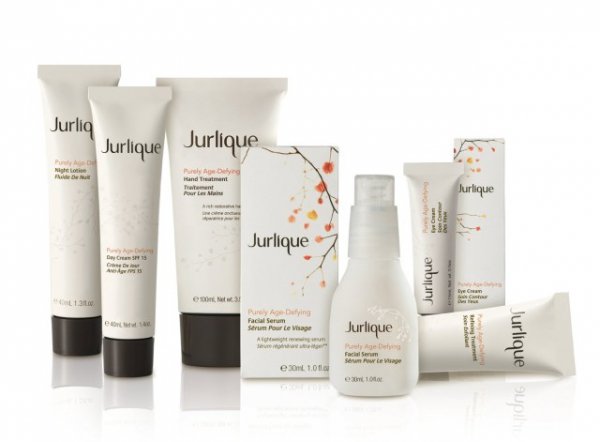 From seed to skin. Jurlique was started on a farm on a hillside in Adelaide, South Australia. By a biochemist and his botanist wife. They are passionate believers of the healing power of nature and carry that passion into their work.
Main Ingredients: Kakadu plum, a native Australian fruit high in vitamin C. Plants such as, rose gallica and Calendula. As well as, natural oils and fruits.
Products to try: The Rosewater Balancing Mist is their #1 best seller. But they have come out with a Deluxe Limited Edition, that is a potent blend of rose extracts to deeply hydrate, restore, and soften skin.
---
8

Naturopathica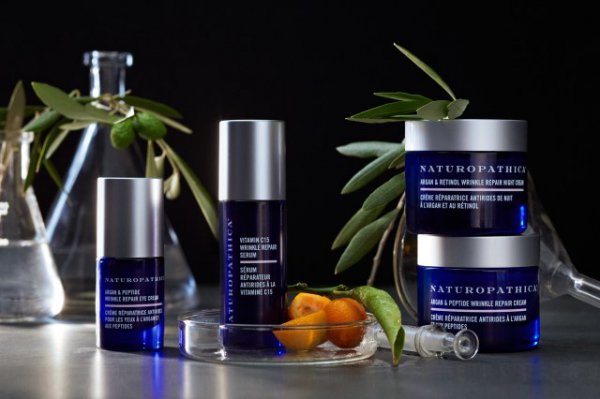 The founder, Barbara Close, has degrees in therapeutic herbalism, massage, ethics, and aroma therapy. Naturopathic approach to skin care addresses the primary cause of premature aging of the skin. It also combats Inflammation and over stressed skin caused by irritating ingredients and the environment. About 60% of there ingredients are certified organic by ECOCERT.
Main Ingredients: Naturopathica relies on transformative ingredients, like seed oils, probiotics, botanical extracts, and plant stem cells, along with clean cosmeceuticals like AHA's, retinols, and peptides.
Products to try: Naturopathic's Argan and Peptide Wrinkle Repair Cream is made with plant stem cells from argan, to reduce puffiness, wrinkles and dark spots.
---
9

Dear Clark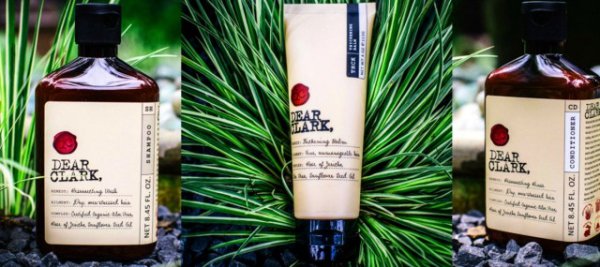 Dear Clark, was developed in a small salon in Dallas, Texas. From plant derived ingredients, from the lone star state. Dear Clark, makes handmade shampoos, conditioners, and styling products.
Main Ingredients: Aloe Vera, Rose of Jericho, sunflower oil, quinoa protein and rice protein, all grown in Texas.
Products to try: Get that big Texas hair with the Volumizing Tonic. It is made with certified organic, aloe, grown in Texas, sunflower oil to protect from heat, rose of jericho to revive & rejuvenate, Quinoa and rice protein for hair as high as the Texas sky. The Resurrecting wash & rinse, a shampoo and conditioner set, that will ressurect even the dryiest of hair. A blend of rose of jericho, aloe vera, and sunflower oil to revive and hydrate naturally. It is even safe for colour treated hair!
---
10

Dr. Hauschka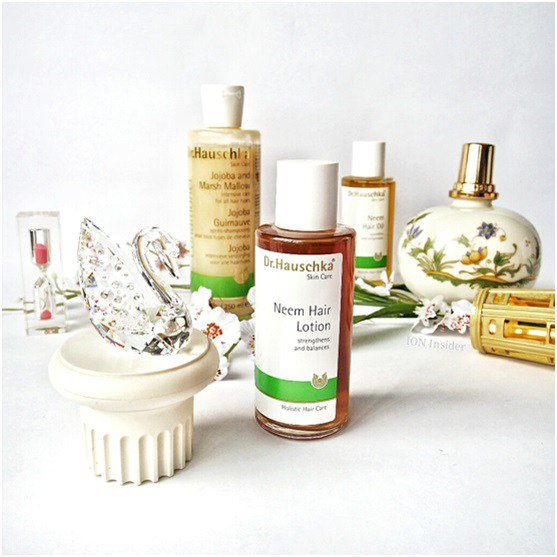 This German based wellness company was founded in 1967, way before being organic was cool. The heart of their operation lies behind their office in Germany, it is an 11 acre garden with over 150 different plants. Their makeup, lotions, and cremes are made primarily of those plant based ingredients and designed to support skin health.
Main Ingredients: Lady's mantle, fruit extracts, beeswax, natural oils and fruits as well as, all natural herbs and flowers.
Products You Should Try: Dr. Hauschka's Soothing Cleansing Milk is the ultimate daily cleanser and makeup remover. It is made with bentonite clay and almond oil, to reduce redness and irritaition. While removing makeup and dirty gently. Plus, it will double as a shaving cream. The Rose Day Cream is also one to look out for. It is a rich, non greasy moisturizer for all skin types. It helps to heal skin and reduce redness and the appearance of wrinkles and it smells of spring time and roses.
---
11

Tata Harper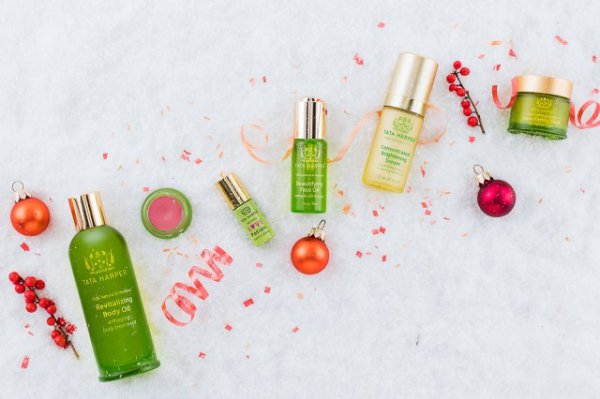 Each product of Tata Harper's contains between 9-29 active ingredients, most of which are grown on their 1200 acre farm, in Vermont. Each product is designed to be potent and powerful.
Main Ingredients: Aloe Vera, plant based fatty acids, rose, lavender, clay, fruits such as grapefruit and mango, jojoba oil, olive oil, mango and shea butter, as well as, tons of other great natural ingredients.
Products to try: The Reparative Moisturizer is a luxiourious moisturizer for dry, patchy, skin. It's made with mango butter, olive oil, aloe juice, and tons of antioxidants to rid your rough, dry skin. One of their signature products is their Hydrating Floral Essence. It is a wonderful blend of 19 active ingredients including, grapefruit, white willow, and orange blossom, to create a floral scented toner and cleanser. That leaves your skin feeling refreshed and hydrated.
---
12

Weleda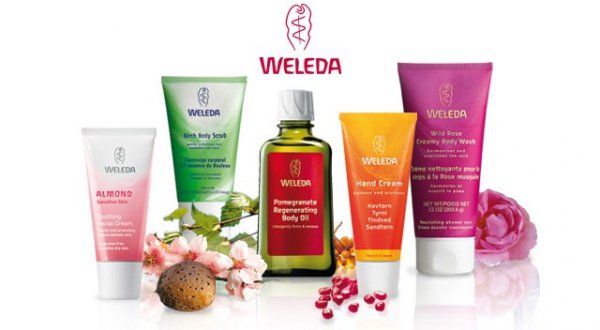 This all natural beauty brand carries everything from baby products to anti-aging serums. Weleda is a Swiss based company that was started back in 1921. They believe that nature offers everything needed to create powerful beauty and wellness products. (They weren't wrong either.)
Main Ingredients: Beeswax, flowers like lavender, chamomile, and calendula. Plants like licorice root and aloe vera. As well as, fruits like lemons, peaches, and grapes.
Products to try: Wild Rose Spray. The intoxicating rose smell is more like a perfume than a deodorant. But, it actually works to block the sweat while neutralizing odor. Weleda also has a wonderful line of all natural baby products. The Baby Calendula Body Creme is an intense yet gentle moisturizer for your baby or your hands.
---
13

Suki

Suki Skincare was founded by Suki Kramer, a journalist. Suki was tired of all the prescriptions and brands that just temporarily suppressed her skin issues, synthetic products that caused irritation, and natural products that showed no results. Her line of 100% pure, concentrated ingredients come from only botanical sources.
Main Ingredients: Ingredients only from botanical sources, like coconut, argan, almond, and fruits such as mango.
Products to try: Suki's Sensitive Cleansing Bar. It is made from calming oats and soothing shea butter, to reduce redness and dryness without stripping your skin of its moisture. In there award-winning Exfoliating Foaming Cleanser you'll find only familiar natural ingredients, like sugar, lemongrass, and coconut oil. They come together to create a fantastic foaming cleanser that is gentle, yet still exfoliates leaving your skin feeling smooth and refreshed.
---
14

REN Clean Skincare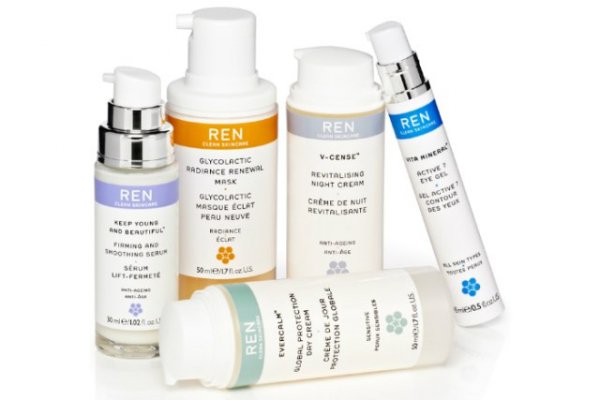 REN uses only 100% plant and mineral derived ingredients. They continue to expand there line of clean skincare products that tackle and abundance of issues, ranging from redness, oiliness, blemishes, all the way to anti-aging. REN even has products for men.
Main Ingredients: All natural fruits, like papaya and passion fruit. Bark extracts, such as, willow bark extract. Minerals and seed & fruit oils.
Products to try: To renew your skin in just 10 minutes try REN's Radiance Renewal Mask. It is made of natural fruit acids from passion fruit, lemon, grape, and pineapple. Along with papain to renew and refresh your skin. Afterwards, plump your skin up with the Instant Firming Beauty Shot. It will have you looking younger and feeling firmer with just a few drops.
---
15

S.W. Basics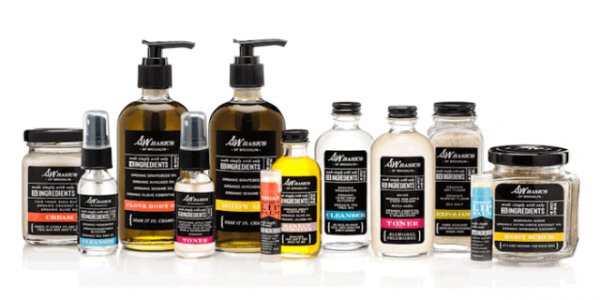 S.W. Basics is an organic beauty company based in Brooklyn. It was created to be "absolutely, positively, 100% truly all natural line" S.W. buys only ingredients from organic, fair trade, or small-farm sources. The best thing though, is that all of S.W. Basic's products are made with 5 ingredients or less, most with only 3. Founder Adino Grigore feels that "fewer ingredients equals less chance for skin irritation, high potency, and a small overall ecological impact".
Main Ingredients: natural oils, like coconut and jojoba. Aloe vera, rose and many other plant derived ingredients.
Products to try: Vegan Vegetarian Skin Care Cleanser is made with a rose water and glycerin base and a dab of tea tree oil. It is a gentle,mild cleanser, with a wonderfully potent rose scent.
---
16

Antonym Cosmetics
Antonym cosmetics is an organic, cosmetic brand, founded in 2010, by local Miami, makeup artist, Valerie Guraud. Antonym makes Eco-friendly, animal cruelty free, makeup and makeup brushes. Each of which are certified by ECOCERT.
Main Ingredients: Most makeup is made up of wheat starch, cornstarch, minerals, Shea butter, and olive oil. While the makeup brushes are made of taklon and nylon, allergy free, certified vegan.
Products to try? The Certified Baked Foundation is made using a baked process, that turns foundation creme into a textured process, that revitalizes and brightens. Apply it with the Kabuki Short Stemmed Brush with domed sharped bristles, which was designed to blend the powder, while being allergy free and gentle on the skin.
---
17

W3ll People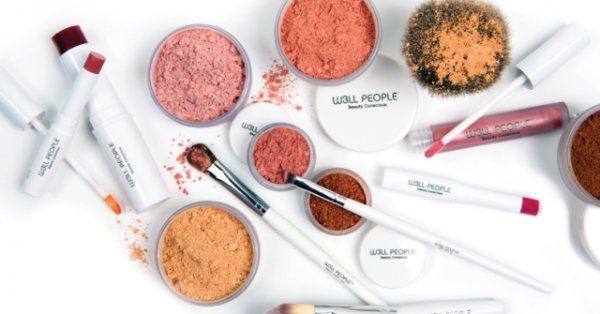 Together a makeup guru, Shirly Pinkson, Cosmetic dermatologist, Renee' Snyder, and Tree hugger, James Walker, create this handcraft all natural makeup. That is made in small batches in the U.S.
Main Ingredients: W3ll People is rich in organic Aloe Vera and essential oils. Mixed with plants and minerals.
Products to try:
Universalist Multi-Use Color Stick, is a true fan favorite. It is a buildable lip and cheek tint that simultaneously soothes your skin with organic aloe. Pair it with the Narcissist Foundation + Concealer is a creamy foundation that melts into your skin, balances the skin tone, and diminishes imperfections. Is an ideal mess proof, light weight, foundation that doesn't clog pores and lasts all day.
---
18

BeautyCounter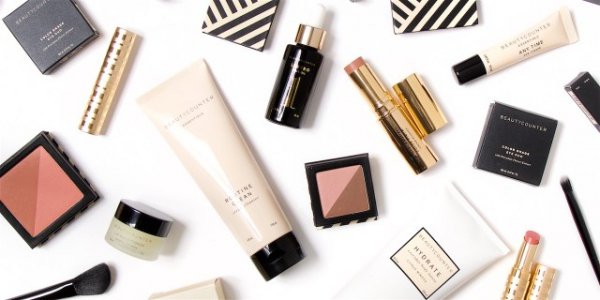 This all natural beauty brand is based in California. It was founded by a wife and mother, trying to get safer products into the hands of everyone. Beauty Counter has makeup, haircare, and kid friendly lines. They have banned the use of over 1500 ingredients in their products, more than the US and European Union together.
Main Ingredients: Beauty Counter uses lots of plant based ingredients like, aloe vera, chamomile, argan oil, shea buter, calendulan, green tea, grapefruit. Organic almond, apricot, rose, and jojoba oils.
Products to try: Lustro Sugar Scrub, scented with pure citrus and lemon grass, a mix of brown sugar to exfoliate, a blend of primrose, sweet almond, apricot kernel, and sunflower oils, to moisturize. The award winning Dew Skin Tinted Moisturizer evens skin tone, reduces the appearance of dark spots, while protecting you from the sun with an spf of 20.
---
19

Little Barn Apothecary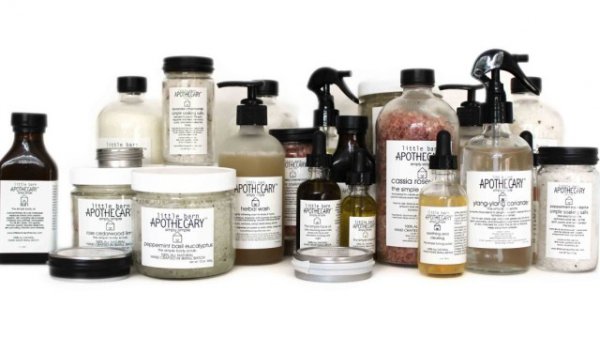 In 2015, founders and self taught herbalist, Joshua Morgan and Brad Scoggins, created Little Barn Apothecary in their Atlanta Studio. They have created over 2 dozen products since then, using tree-free, water-free, chemical-free, non-toxic ingredients. All of LBA's ingredients are sourced in the U.S., some are even grown in their own garden.
Main Ingredients: Organic, wild harvested, Aloe Vera, rose, hibiscus flower, hemp, jojoba oil, essential oils like lavender essential oils, as well as, grapefruit, honeysuckles, and tea.
Products to try: Coconut+ Cactus Hydrating Bath Milk is made with organic coconut milk and aloe vera to create a rich, creamy, soothing, milk bath, that leaves your skin soft, smooth, and hydrated. You also have to try their Geranium + White Tea Beautifying Mist. The mist is made of healing plants and plentiful in antioxidants, that leave you looking younger and your skin brighter. It will also minimizes the appearance of wrinkles, increases blood circulation, and helps to heal spots caused by acne.
---
20

Grown Alchemist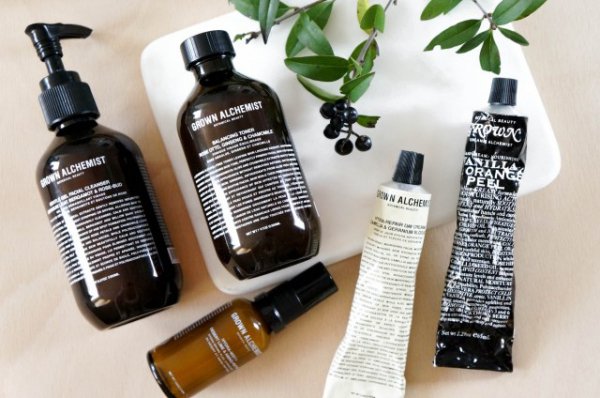 A team of cosmetic chemists came together to create products that boost collagen and support elastin. These are the 2 main factors of premature aging. Still, they have an array of different product lines to treat different skin conditions, such as, acne, blemishes, wrinkles, enlarged pores, and redness.
Main Ingredients: Natural extracts, such as olive leaf extract, natural plants like chamomile and sandalwood. Vitamins, peptides, antioxidants, and polyphenols.
Products to try? The gentle Gel Facial Cleanser with chamomile, yellow bark, cold pressed rose petals, and aloe vera, are strong enough to remove your stubborn makeup, yet gentle enough for the most sensitive skin. Pair it with the Regenerating Night Cream, a soft, yet rich, elegant cream, with a silky texture, and a sweet light scent from violet leaf extract. Still brimming with anti-aging ingredients.
Have you tried any of these all natural beauty brands?
Would you give them a thumbs up?
---
Popular
Related
Recent