These crystal infused beauty products are made just for new age girls. According to Bustle, these products are Hollywood's new favorite, and for good reason. Fusing gems into skincare promises to elicit positive energy and a glowing complexion. Each crystal holds a different intention: balance, intuition, and self-love. These top crystal-infused beauty products are sure to bring you to cloud nine and beyond.
Table of contents:
1

Titanium Quartz Soap

Meet titanium quartz: your go-to crystal for stimulating humor and dispelling sorrows. This hand-crafted soap combines titanium quartz and tea tree oil for the ultimate dream team. Time to slather up.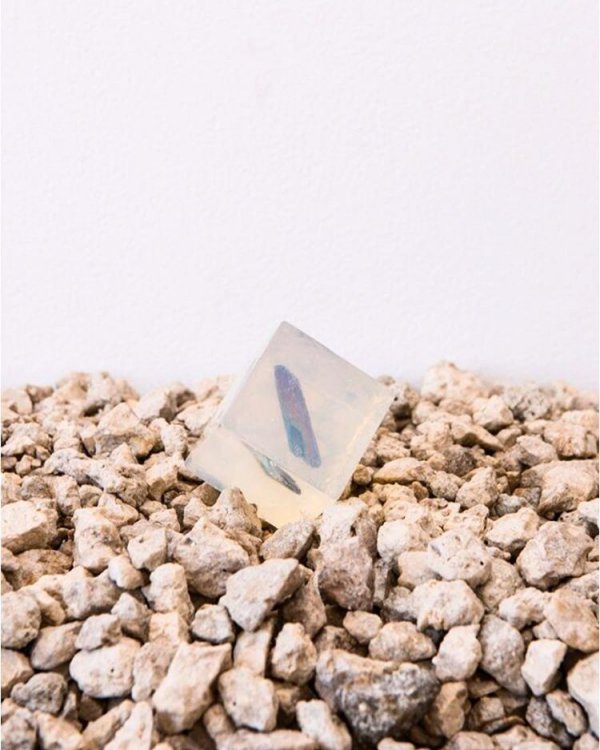 Wild Medicine Titanium Quartz Soap, $22, wildmedicine.us
2

Rose Aura Cleansing Set

For the an immersive crystal skincare experience, then feast your senses on the Rose Aura Cleansing Set. There's Energy Tonic for hydration, Deep Pore Cleanser for purification and Cellular Renewal Cream for anti-aging — three steps to detoxification of the mind and face.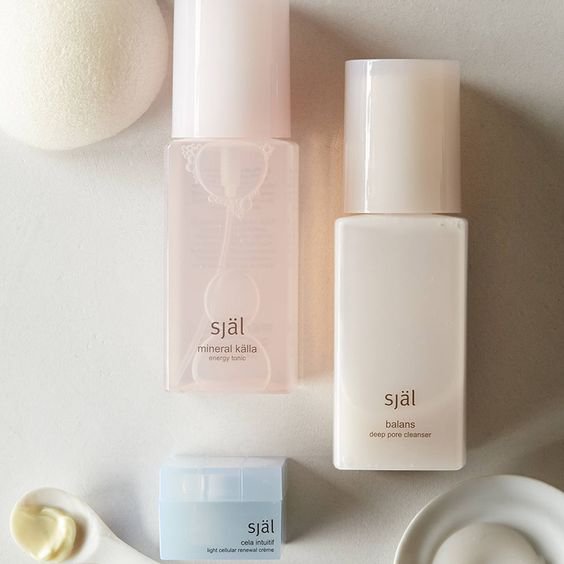 själ skincare Rose Aura Cleansing Set, $140, dermstore.com
3

Rose Quartz Face Créme

Ah, rose quartz — the perfect crystal to cure all your modern dating-reated woes. This Rose Quartz Face Créme is designed to open your heart chakra to attract all forms of love — self, universal, family and romantic.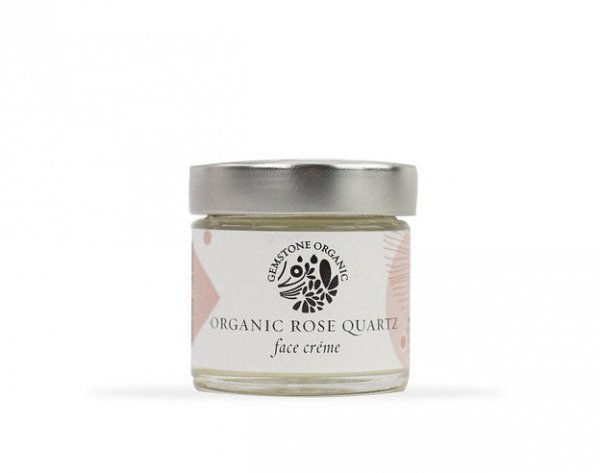 Gemstone Organic Organic Rose Quartz Face Créme, $37, gemstoneorganic.com
4

Jade Face Roller

A facial massage at your own beck and call? Count me in. Jade contains endless healing properties, so massage to your heart's content and watch the negative toxins disappear.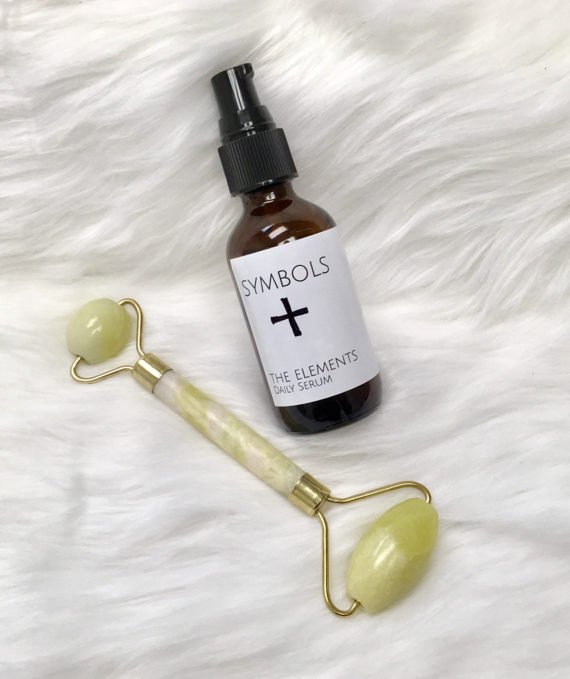 Jade Facial Treatment Roller with Daily Serum, $25, etsy.com
5

Marie Antoinette Bathing Oil

If Marie Antoinette were a blend of crystals, she would be an enticing mix of moonstone (for fertility) and clear quartz (for removing negative energy). Make like your favorite French aristocratic queen and shake a few drops into your bath to improve your frequency and cleanse the soul.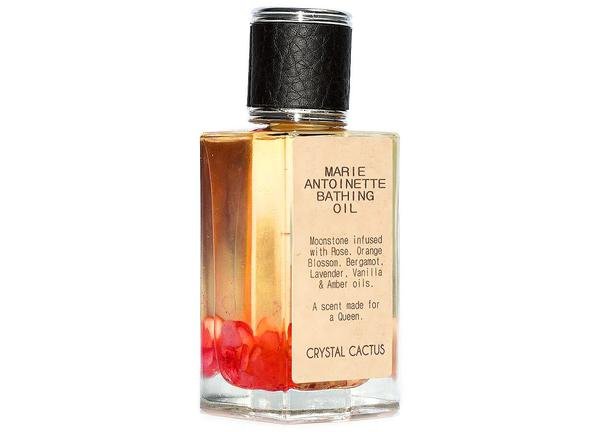 Crystal Cactus Marie Antoinette Bathing Oil, $36, crystalcactus.com
6

Sunstone & Citrine Radiance Oil

Sunstone is said to attract abundance while citrine brings prosperity, so consider this oil your elixir to success.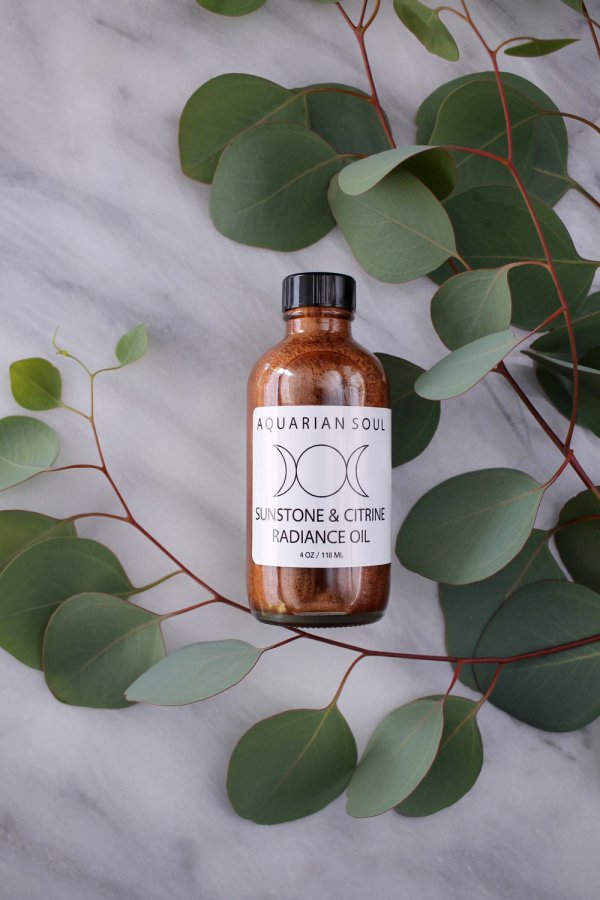 Aquarian Soul Sunstone & Citrine Radiance Oil, $40, aquariansoul.com
7

Aveda Chakra™ 1 Balancing Body Mist

Never underestimate the power of aroma. This body mist is designed to activate and balance your root chakra — which, according to the ancient healing art of Ayurveda, is how we "ground" ourselves in the world.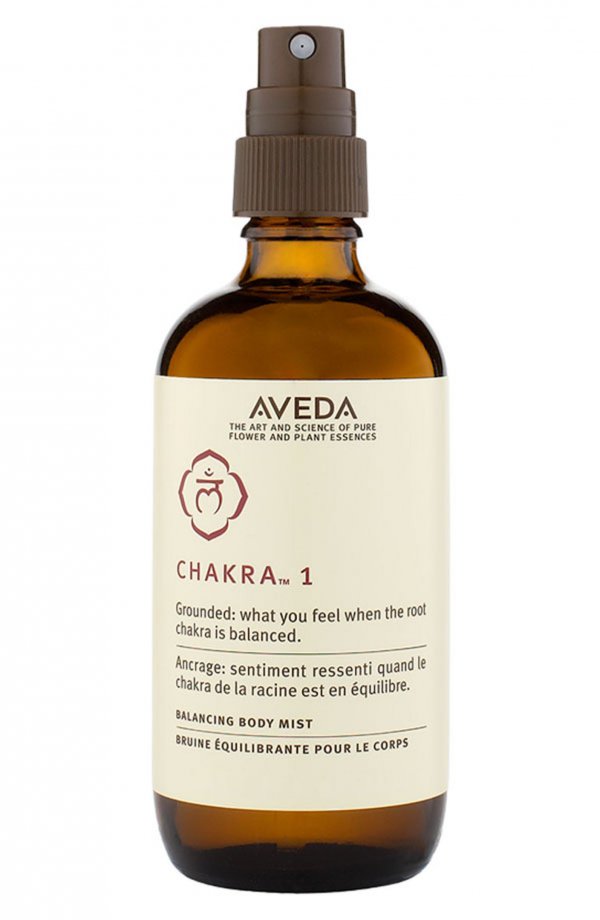 Aveda Chakra™ 1 Balancing Body Mist, $30, aveda.com
8

Tracie Martyn Complexion Savior Mask

Count Georgia May Jaggar and Riley Keough as fans of this all-natural face mask. The ingredients include Tracie Martyn's trademarked Gemceuticals formula that contains malachite — a crystal that stimulates the heart and throat chakras.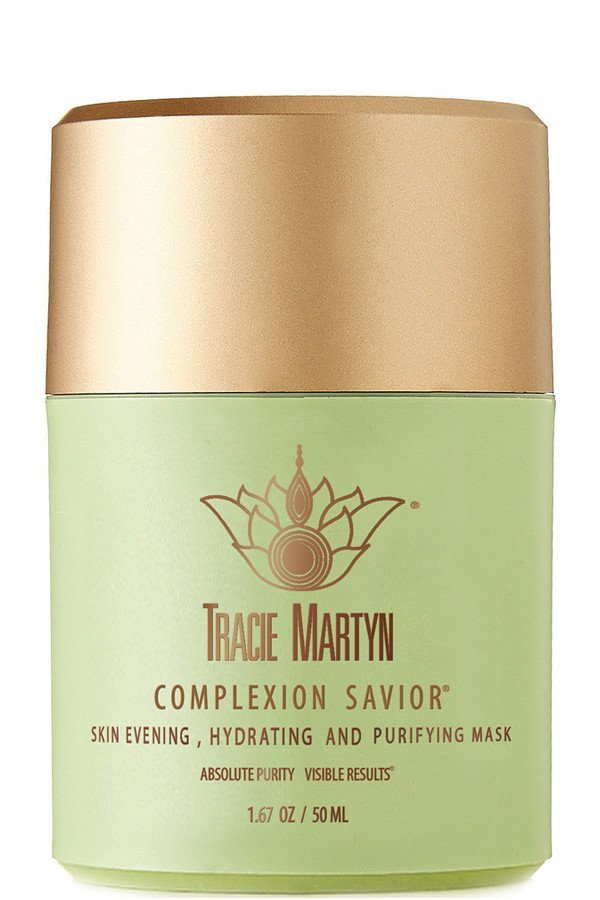 Tracie Martyn Complexion Savior Mask, $80, traciemartyn.com
9

Skyy Crystals Honey+Mint Aquamarine Lip Butter

Forget your ordinary lip balm — this moisturizing lip butter is infused with aquamarine crystals that open the throat chakra for clear communication.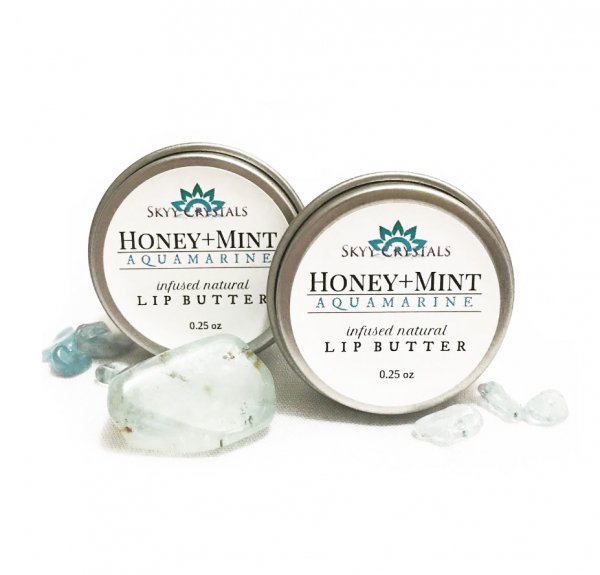 Skyy Crystrals Honey+Mint Aquamarine Lip Butter, $5, skyycrystals.com
10

Adorn Amethyst Eau De Parfum

Amethyst can truly never do any wrong — its powers lie in bringing spiritual awareness, balance and guarding against pyschic attacks (and it often makes for the ideal starter crystal too). Why not increase the vibrations and have amethyst in fragrance form too?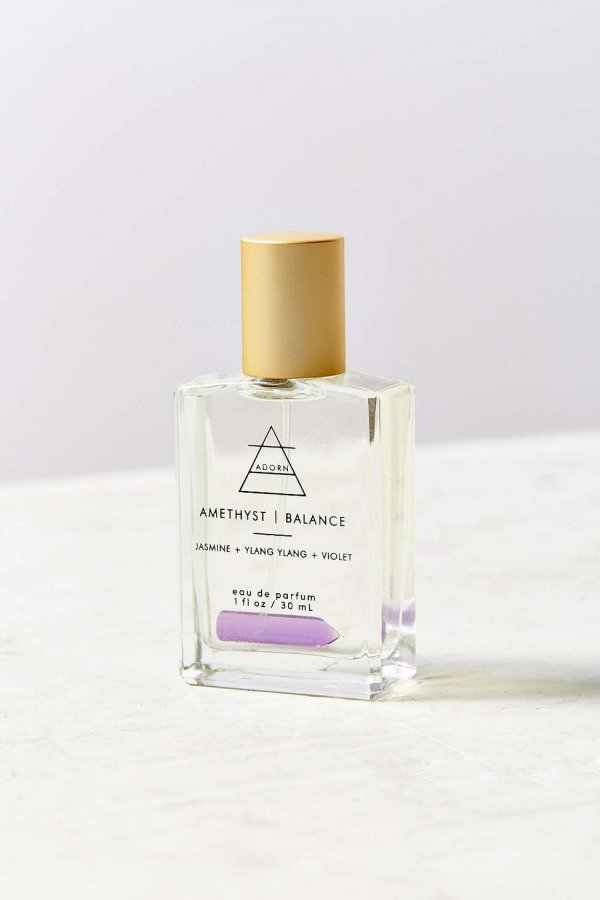 Adorn Amethyst Eau de Parfum, $24, urbanoutfitters.com
11

Anxiety Magic Oil

This cocktail of hematite, ammonite, amethyst and quartz crystals is made just for what the name suggests — quelling anxiety and keeping you grounded during times of stress and panic.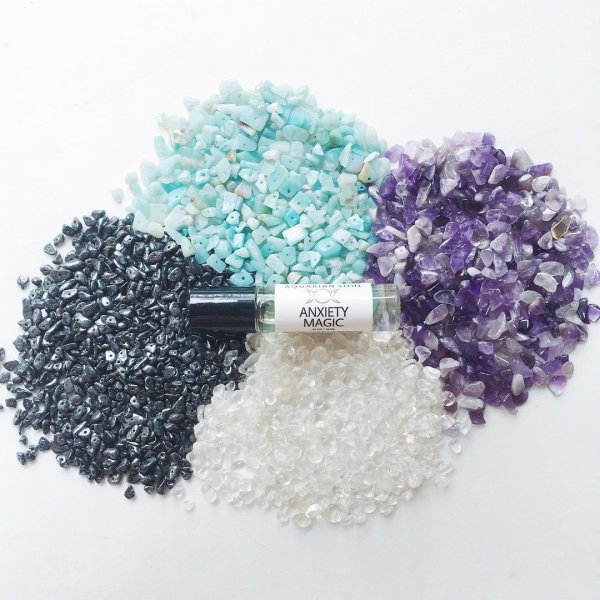 Aquarian Soul Anxiety Magic Roll On, $12, aquariansouldesigns.com
Which of these crystal infused beauty products did you like the most? Tell us in the comments!
Please rate this article