Did you know there are numerous shades of lipsticks to make teeth look whiter? If you avoid drawing attention to your mouth because your smile isn't as white as you'd like it to be or you haven't had time to whiten your teeth, try out some of these 7 fantastic lipsticks for pearly whites that'll have you flashing a toothy grin wherever you go!
---
1

Revlon Colorburst Lip Butter in Cupcake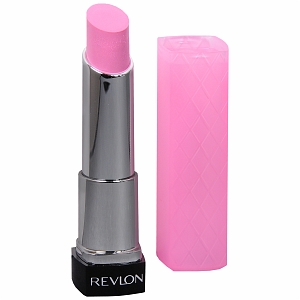 Price: $7.49 at drugstore.com
Pale pink colors like Revlon's Cupcake are definitely lipsticks, or in this case a lip butter, that will make teeth look whiter. Revlon's line of lip butters are a lightweight version of a lipstick that are ideal for everyday wear with just enough pigmentation and moisture for your lips. Wear this cool shimmery pink on your lips to make any set of teeth look gleaming white.
2

Lancôme L'Absolu Rouge in Absolute Rouge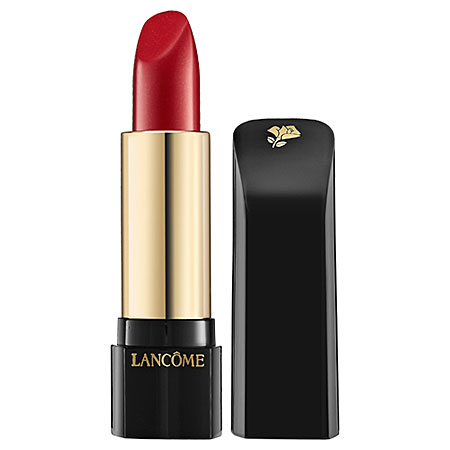 Price: $ 29.50 at sephora.com
A classic red lip speaks volumes, so if red is your thing try a shade like Lancome's Absolute Rouge lipstick for a whiter smile. A good red lipstick can be hard to find because there are so many different shades of red, but don't be discouraged! Fair skin looks fab in reds mixed with coral, while medium skin favors cranberry and true reds, and darker skin tones look gorgeous in deep burgundy colors.
---
3

Wet N Wild MegaLast Lip Color in Don't Blink Pink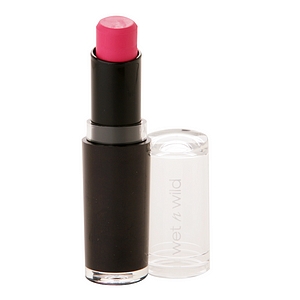 Price: $1.99 at drugstore.com
Don't dismiss this lipstick because of its super low price, this long-wearing lip color offers a great color payoff and the blue base in the cool pink shade will give your smile an instant makeover! Another great benefit of the low price is that you're not investing an arm and a leg in a color you aren't too sure about, so you won't feel bad about trying it out!
---
4

L'oreal Infallible Le Rouge Lipcolor in Tender Berry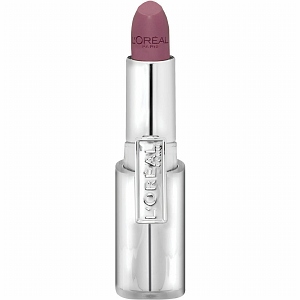 Price: $9.99 at drugstore.com
This lipstick for a whiter smile comes in a stunning berry color and will instantaneously give you a chic and polished look. This deep mauve color will not only make your teeth appear whiter, it'll give you a refined yet approachable look that you can wear to work, school, or out with friends and not feel overdone.
---
5

Clinique High Impact Lip Color SPF 15 in Peach Pop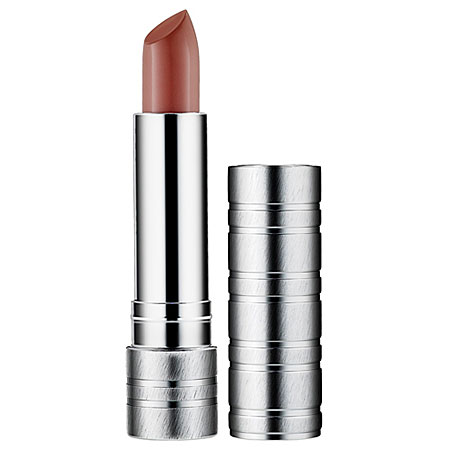 Price: $15 at sephora.com
Peach Pop was actually identified by Clinique's testing lab as one of their lipsticks to make teeth look whiter. Their clinical lab tested this shade on women and even a dentist found that Peach Pop truly made teeth appear one shade whiter by creating a contrast with the colors in the lipstick and your smile.
---
6

Nars Pure Matte Lipstick in Mascate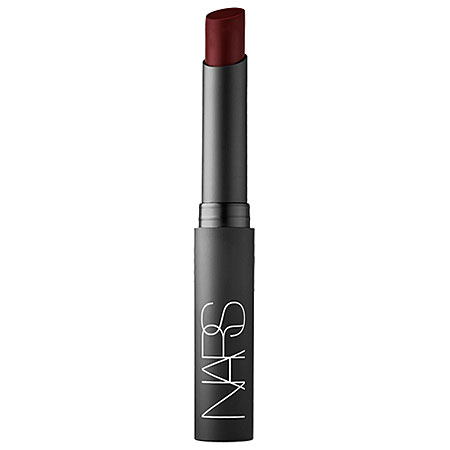 Price: $25 at sephora.com
Nars is the ideal lipstick for rich red lipstick lovers who also want the look of pearly whites! The formulation of this lipstick includes nourishing and moisturizing mango butter and provides a deep shade of dramatic red that is definitely not for the faint of heart! Mascate is sure to turn heads and make a huge statement wherever you go!
---
7

Maybelline ColorSensational High Shine Lipcolor in Coral Lustre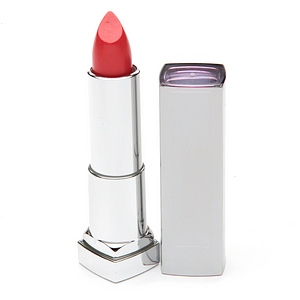 Price: $7.49 at drugstore.com
This coral lipstick for a whiter smile is a fantastic choice for girls who don't like wearing a cool pink or berry color. Swipe on this coral shade to instantly brighten and liven up your smile! Colorsensational lipsticks contain honey nectar to give you sharp, lasting color without the drying effect.
Even if you aren't a fan of these particular shades of lipsticks to make teeth whiter, look for cool colors to brighten your smile and avoid any colors with yellow undertones that can make teeth look dull. Choose lip shades that do double the duty by enhancing your smile and giving your lips tons of color! Do you have a favorite lipstick that gives you a whiter smile?
---
Comments
Popular
Related
Recent