Hair is very important to women; whether it's curly, wavy, straight, short, or long, we take pride in how we style our hair. But how do you know what beauty products you should be using on your hair so as not to damage it or make it uncontrollable? That's where Misikkocomes in, a beauty product site for women that sells top of the line flat irons, hair dryers, curling irons, hair care, and other beauty products. Continue reading to discover more about them and a special coupon code for our readers...
Misikko: Top Rated Hair & Beauty Care...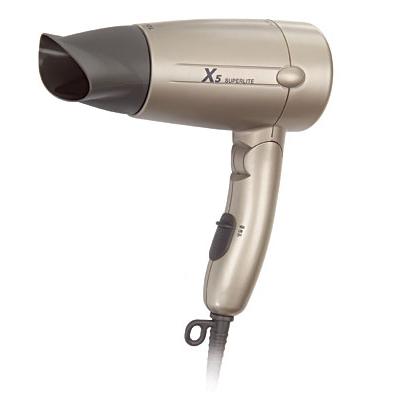 Best Travel Hair Dryer
We're an ecommerce only business which means we don't have any physical storefronts, we're online only. We're based right out side of Philadelphia, PA and we ship throughout the US, Canada, and Puerto Rico. We specialize in all things hair related, but flat irons and hair dryers are by far our most popular products. Some other products we feature are curling irons, hair care products (like shampoos, conditioners, serums, etc), hair extensions, and even some make up products like Model in a Bottle and OPI Nail Polish.
One of my favorite things about our site is that it's very user friendly. We're happy when our customers are happy, so we like to try to make choosing a** flat iron** or hair dryer that works for your hair type as easy as possible. Check out our Top 10 Flat Irons and our Top 10 Hair Dryers.
We also have a really helpful section called Beauty Tipswith a ton of our archived styling guides and product comparison guides written by in house beauty experts.
Paul Mitchell Tea Tree Gift Set
Lastly, but most importantly, we really strive to make every single package make our customers feel special. Whether you request it or not, every order is packaged as a gift and includes awesome free gifts. I love this about our company, especially when we hear back from someone who just ordered a new product for themselves but saw the gift wrapping and felt surprised and special for just a minute. It sounds cheesy but opening up a Misikkopackage can really make your day!
We would love to offer your readers a coupon code! They can use code "ALLWOMENSTALK10" for $10 off orders over $100. Orders over $75 will also automatically qualify for Free Shipping.
Stalkers have fun shopping and remember to check out their beauty tips section that is filled with great styling how to videos! Stay tuned for a product review of their top flat iron, the HANA Professional.