Are you ready for some game changing tips on grooming your eyebrows, ladies? Having a good set of eyebrows can really make or break a look. But, just because you weren't born with great brows doesn't mean you can't fake it! Even if you've gotten too enthusiastic with the tweezers in the past or just don't know what products to use, there is help! Allow me to share some of the best tips on grooming your eyebrows that I've found online so you can rock some beautifully groomed brows!
---
1

Get Your Tools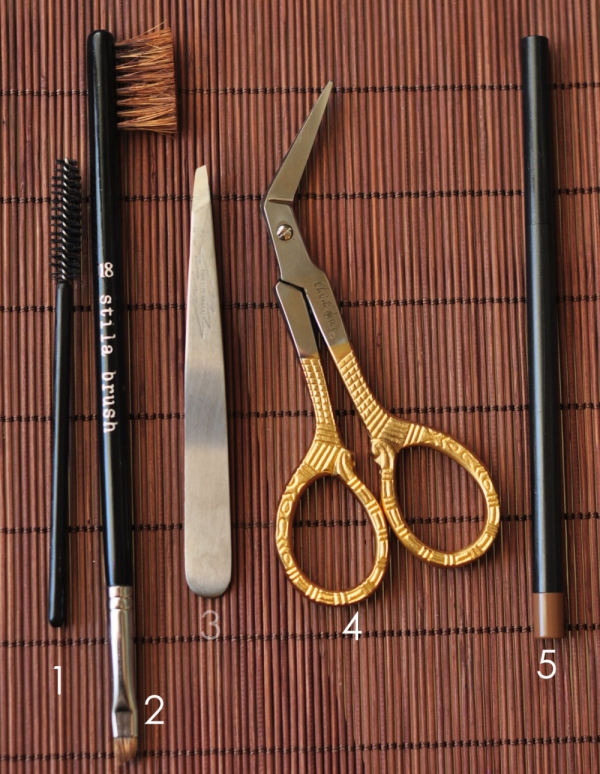 Before we get into these tips on grooming your eyebrows, let's start with tools! We can't expect to achieve a set of striking eyebrows without the right tool! Grab some tweezers, a brow pencil, a spoolie brush and small eyebrow grooming scissors. These tools will help guide and groom your brows. Feel free to use other products once you groom your brows!
---
2

Map It out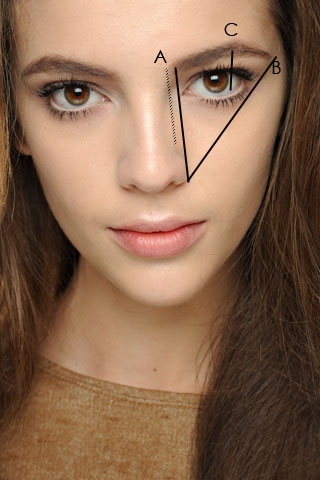 Now that we've got our tools, let's start talking about where your eyebrow should line up. Most, if not all women look the most becoming with the front of their eyebrow aligning with the upper bridge of the nose. You can use the end of your tweezers or the end of an eye shadow brush and line it up vertically along the outer edge of the bottom of your nose. Next, use an eyebrow pencil to draw a line to mark the start of each eyebrow. Make sure that the space above the bridge of your nose is centered in between and pluck the stray hairs in between this area.
3

Find the End Points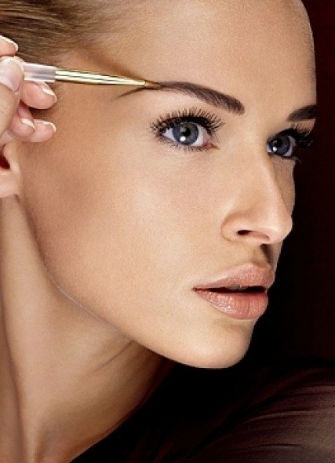 Just as we've demarcated the beginning of our eyebrows, another excellent eyebrow tip is to line the ends! Taking the end of your tweezers or makeup brush, line it up against your cheek with the tip at the end of your nose and the other end at the outer corner of your eye. The place where the tweezers meet your brow is where your hairs should end. Grab your eyebrow pencil again and draw a line where your hairs should end and tweeze any hairs outside of the line. The highest point of your eyebrows should be the tip of your nose crosswise to the middle of your iris.
---
4

Fill in the Lines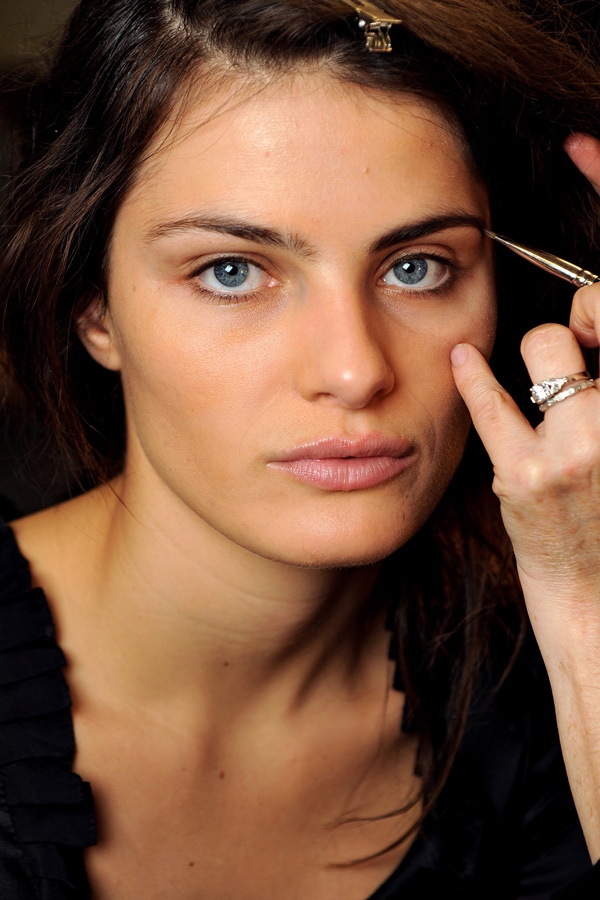 The next tip on grooming eyebrows comes from eyebrow guru Sania Vucetaj, who is responsible for shaping the eyebrows of the likes of Rihanna and even Saudi princesses. She recommends filling in your eyebrows with an eyebrow pencil before you start tweezing. This way, you won't over-pluck and the stray hairs will be most noticeable. Vucetaj also recommends stepping back from the mirror every so often to check your work.
---
5

Get Lifted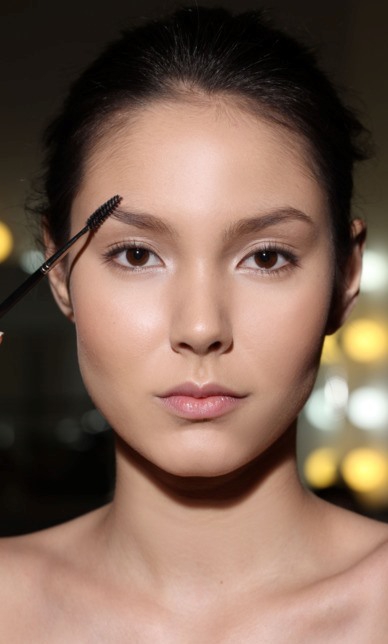 Another smart tip on grooming eyebrows is to use your spoolie brush to brush your eyebrow hairs upward. Doing so will help gift your eyebrows volume as well as help identify hairs that need to be trimmed. Grab your eyebrow grooming scissors and carefully snip any hairs that are longer than your natural brow line. Do each hair one at a time to avoid over-trimming. Having lush, feathery brows is always a good thing so snip sparingly!
---
6

Stencil Me in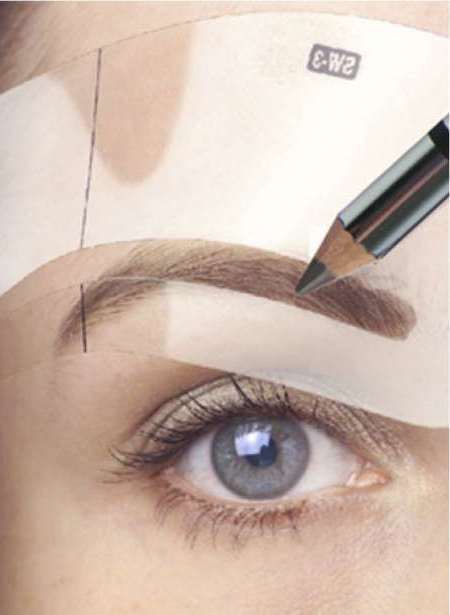 If you happened to have over-plucked your eyebrows before, brow pro Anastasia Soare of Anastasia Beverly Hills recommends using an eyebrow stencil to help guide you on filling in your eyebrows, and you can also see where you went overboard with the tweezers. You might want to experiment with different products when filling in the sparse areas. Some people prefer pencils while others like a powder or colored wax.
---
7

Keep It up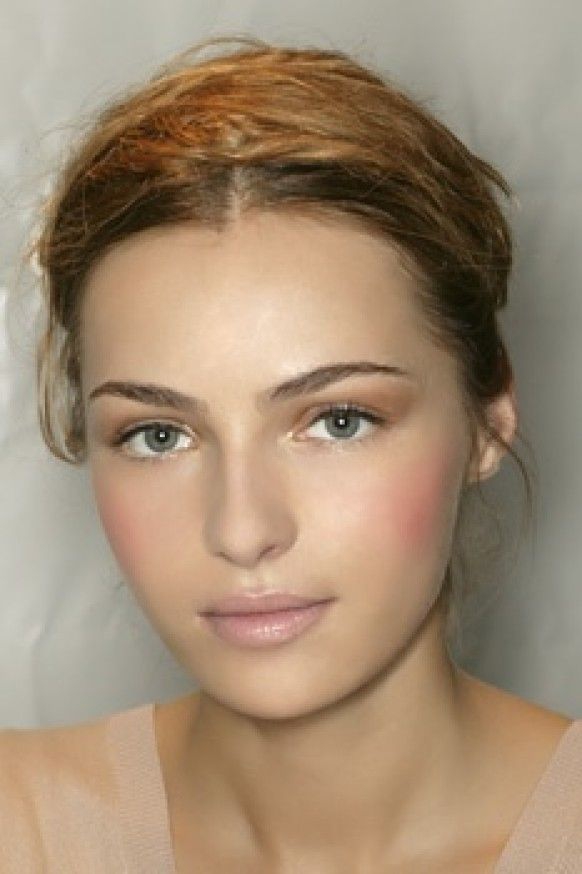 Once you've plucked away any stray hairs, you can keep it up yourself, or the pros recommend going to get your eyebrows shaped every three weeks. If you're happy with your natural brow shape, don't feel like you need to go get them done. Natural is always better! If you want help getting your eyebrows back in good shape or want them shaped a certain way, by all means go get them done at a brow bar!
Our eyebrows can be accessories that help frame our eyes and nose, so it's essential to keep them well-groomed! Having short or over-tweezed brows can make facial features look wide or too far apart so make sure you use those tweezers and scissors with care! Do you have any tricks to having beautiful brows?
---
Comments
Popular
Related
Recent