Summer lip gloss often adds the perfect splash of color and glamour to an already incredible outfit. You've already chosen the perfect sundress and flats to match, but no look is complete without the swipe of a sexy summer lip gloss. If you want to tempt your crush, a pair of luscious lips will work wonders alongside that show-stopping ensemble. So, I've found 7 standout glosses that'll keep you the center of attention all season long. Pucker up!
1

Carousel Lip Gloss in Candy Apple

Price: $16.99 at modcloth.com
Ladies, listen up! You can now channel a kiddie carnival thanks to this carousel-inspired summer lip gloss. But don't fret: the spicy red color is all grown up. It's simply perfect for when you're on the go (as in, all the time) and need a hot pop of color. And since red is always popular, you'll easily be able to wear it all year round, so why not splurge?
2

Chubby Stick Moisturizing Lip Colour Balm in Mighty Mimosa

Price: $16.00 at sephora.com
I will forever be an advocate of the chubby stick. It's like a balm, but will leave you with a hint of color. Plus, your lips will feel moisturized and oh-so-shiny. So, why not slather on the Mighty Mimosa before meeting the girls?
3

Lancome Paris Color Fever Gloss in Tangerine Petal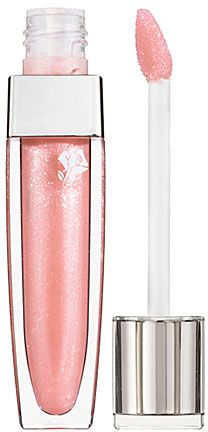 Price: $26.00 at sephora.com
If you're going for glam, you need a summer lip gloss that'll deliver. With a hint of shimmer, this tangerine gloss will help you feel like a star. I'd wear it on a first date for a flirty finish to a casual-chic ensemble.
4

Bobbi Brown Sheer Lip Gloss in Cosmic Pink

Price: $23.00 at saksfifthavenue.com
This summer gloss will keep your lips silky smooth thanks to nourishing botanical extracts. I'd use it alone for a low-key look, but you can swipe it over your usual lipstick for some extra oomph. So, whether you're sweet and subdued or bold and beautiful, this liquid gloss will be the perfect addition to your purse.
5

Love & Beauty Shimmer Gloss in Clear/Gold

Price: $1.80 at forever21.com
Go for the gold with this pina colada-flavored gloss. If you're stuck in the office all day, this little tube of liquid will make you reminisce of summer days spent under the sun. Believe me, it'll be your go-to gloss every Monday morning –just don't forget the SPF!
6

Lip Blush in No. 6 Luck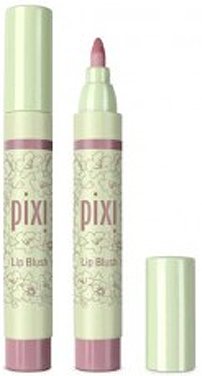 Price: $18.00 at pixibeauty.com
If you're looking for a summer lip gloss that'll stay put (unlike that spring fling), look no further than Pixi's Lip Blush. It'll last for 8 hours, leaving you with a matte finish and a dose of hydration. Be careful, though, 'cause you'll be tempted to buy one in every color. Goodbye, paycheck! I suggest you start out with Luck, especially if you have a thing for pink.
7

Urban Decay Stardust Sparkling Lip Gloss in Andromeda

Price: $19.00 at macys.com
This is something Katy Perry would slather on, but better. You'll be a Teenage Dream courtesy of this glitter-filled gloss. Are you ready to party? It's a bold look ideal for evenings out, so give yourself a starry shine!
These summer lip glosses will keep your pucker pampered all season long. A lot of them also work for seasons yet to come, so add some versatility to your makeup kit. Let me know which ones you like best. What are some of your own personal favorites?
Top Image Source: eyeshadowlipstick.com