Did you know there are actually ways yoga makes you more beautiful? It's true! Yoga is one of the best beauty practices any woman can take part in. If you don't believe me, first I'll ask you to finish reading this article, and then I want you to get your yoga mat out and try it for yourself! I have a fantastic list of ways yoga makes you more beautiful, and I've experienced them all for myself.
---
1

Humility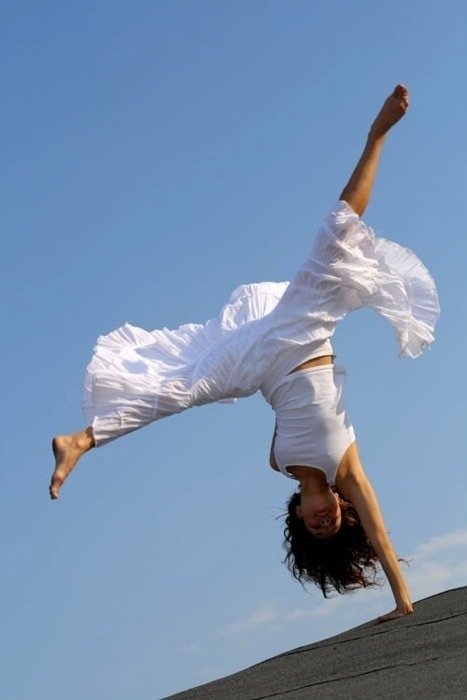 One of the best ways yoga makes you more beautiful is it gives you a sense of humility. Yoga makes you humble. You submit yourself to the mat, and sometimes you'll fail at a pose, but other times you'll succeed. You learn to forgive yourself and others. It makes you more comfortable with your imperfections, giving you humility. Humility in a woman shows she's not prideful, and that's a beautiful thing.
---
2

Strength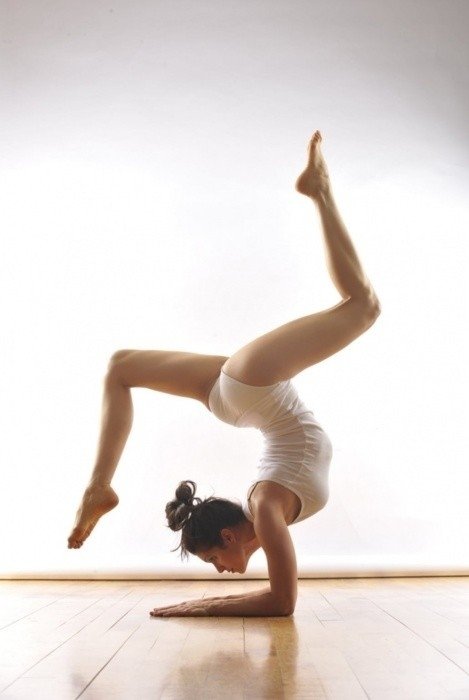 Yoga makes you strong, and to me, strong women are beautiful. It tones every area of your body, especially your arms, thighs, butt and core. A strong woman is beautiful, and so much more so than just a skinny one. Yoga uses your body to tone you, not harsh machines, which is just another reason I love it! Plus, it's free to do right in your own home.
Trendinig Stories
More Stories ...
3

Rosy Glow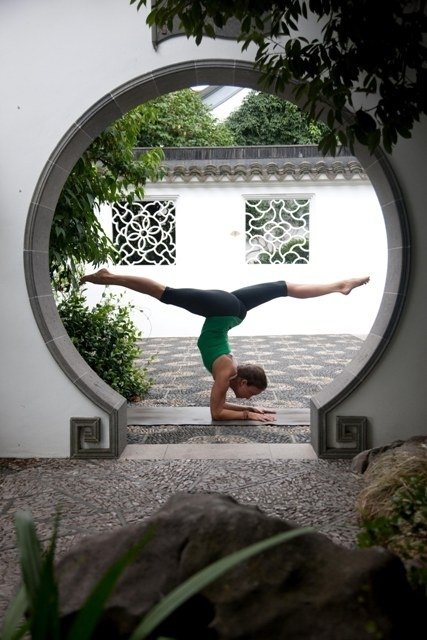 Yoga increases blood flow to every area of your body, including your face. This helps give you a rosy glow and a naturally pretty skin tone. The movements help create perfect blood flow, which moves stagnant lymph fluid along in your body. Do a few poses and see if your cheeks don't look rosier! Who needs blush? Just do yoga!
---
4

Less Stress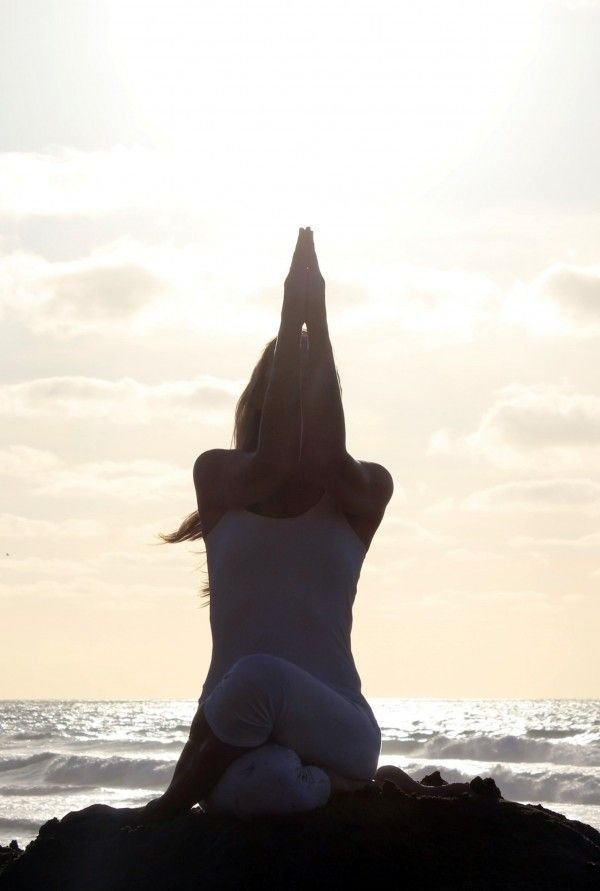 I'll be the first to admit that when I'm stressed, I am not beautiful! I'm a mess of nerves that anyone would run away from with their hands in the air screaming! Yoga is my preferred method to keep stress away. It makes me calm, collected and helps me stay positive and better able to handle things. And we all know a woman who's calm, collected and not snapping at everyone is much prettier than one who's stressed.
---
5

Posture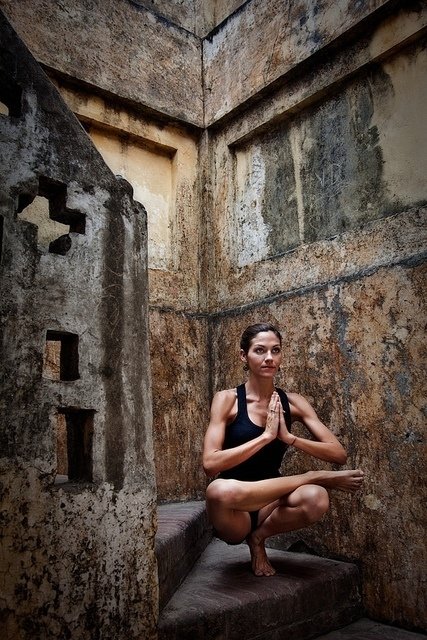 I always love to see a woman with good posture. It makes her pretty, confident and she looks healthier than one slumped over. Yoga is a great way to give yourself better posture. Through poses like crow, chair, warrior one, plank and many others, you'll see a better posture in the mirror in just weeks. A nice, prominent posture on a woman who carries herself well is such a beautiful thing. Don't you agree?
---
6

A Healthy Body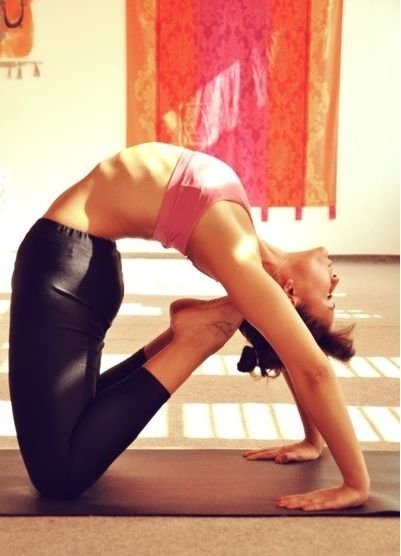 I don't like it when people say yoga helps you lose weight. Sure, it can, but it won't necessarily be a magic bullet to weight loss. What yoga does do, however, is give you a healthy body. It prevents joint pain, increases flexibility, tones and lengthens and helps your body stay fit, without it being harsh. A taxed and worn out body isn't pretty, but a healthy one is. Yoga is a fantastic way to make yourself healthy, which makes you naturally beautiful.
---
7

Happier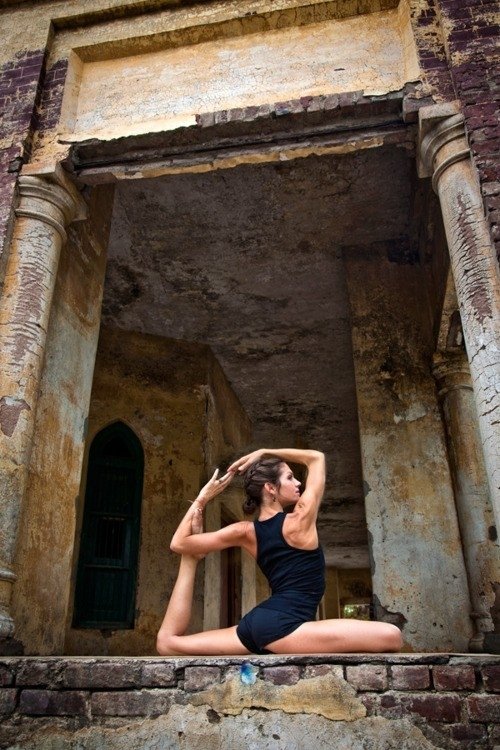 Yoga just makes you happier, even if you're not blissful while trying to do certain poses. Yoga actually stimulates the hormone GABA in the brain, which reduces stress, increases a sense of well being and keeps you positive. It also contributes to serotonin production in the brain, the happy hormone. A happy woman is always beautiful, and if nothing else, you can rarely leave yoga not feeling better about things. A positive person is usually an attractive one, so why not give yourself both benefits with just one exercise?
If you don't already love yoga, I hope you'll give it a try. I found that while I didn't "get it" at first, after a few times, I saw what the big deal was. I noticed so many benefits in my life, it kept me practicing for six years. I do it daily, even if just for a few minutes. Do you do yoga?
---
Comments
Popular
Related
Recent