If you're like me and like to multitask, you'll definitely want to check out some of these beauty products that contain SPF! Why not cut out some of the time from your beauty routine by using products that combine your favorite makeup or skin care product with good old sun protection to shield your skin from the sun?! Sunscreen is super important in keeping our skin healthy, youthful and looking great. Check out some of these awesome beauty products that contain SPF!
---
1

L'Oreal Colour Riche Le Balm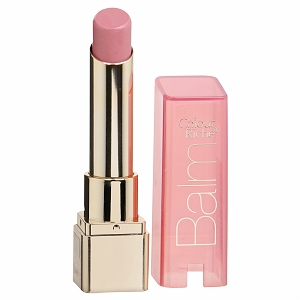 One of my personal favorite beauty products that contain SPF is L'Oreal's Le Balm. It's like a balm gloss that gives you shine, a hint of color and SPF 15. I love wearing this when I don't feel like wearing a heavy lipstick or a sticky lip gloss. It's the perfect way to finish off your look if you're wearing minimal makeup! If you're seeking something a little fancier than a plain old lip balm, this glossy balm fills the bill!
2

Clinique Moisture Surge CC Cream Hydrating Colour Corrector Broad Spectrum SPF 30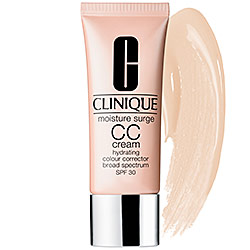 BB creams are still huge in the beauty world but now CC creams, which offer color correction, are starting to gain popularity. The benefit of both BB and CC creams is they offer sun protection and skin care ingredients in addition to good coverage and color. If you have some areas on your face that needs some color correcting, try this CC cream on for size! In addition to helping correct complexion concerns, it also hydrates and works for all skin types!
---
3

Josie Maran Argan Matchmaker Powder Foundation SPF 20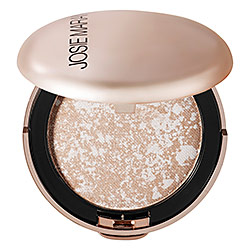 If you're not into BB or CC creams, another option in foundation is to try a powder foundation. This beauty product with SPF is said to instantly self-adjust and match your skin tone. In addition to its color-matching qualities, it's also infused with 100% Argan oil to nourish and hydrate your skin. You can expect medium coverage from this talc-free powder that'll leave your skin looking flawless and protected!
---
4

Bareminerals Correcting Concealer Broad Spectrum SPF 20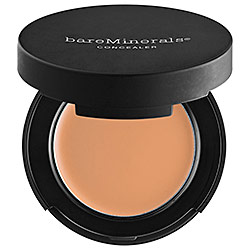 If you're the type who just likes to keep her makeup minimal, you can still get the benefits of the other beauty products with SPF on this list with this one! If you only like to wear concealer and powder, you can still use a skin-friendly formula that contains SPF 20 and lemon peel extract to help brighten your skin and reduce the appearance of imperfections over time.
---
5

Neutrogena Ultra Gentle Soothing Lotion SPF 15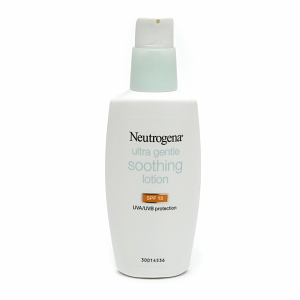 Ladies with sensitive skin will love this lightweight facial moisturizer. This lotion not only offers sun protection, it also helps calm skin, reduce redness, moisturize skin and improve the skin's moisture barrier. This lotion absorbs quickly, moisturizes well without a greasy feel and offers sun protection without the irritation.
---
6

Yves Saint Laurent ROUGE VOLUPTÉ Silky Sensual Radiant Lipstick SPF 15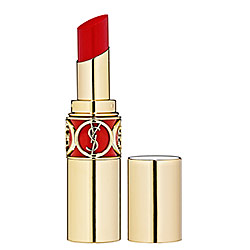 If you're the type of gal who just can't go without lipstick, why not pick one that offers some SPF? YSL is well known for their beautifully packaged lipsticks and their range of gorgeous colors. Their Rouge Volupte line offers everything from creamy beiges to deep plum colors that all contain sun protection. Now you can wear a pop of color without worrying about damaging your delicate lips!
---
7

Wet N Wild Color Icon Collection Bronzer SPF 15 in Bikini Contest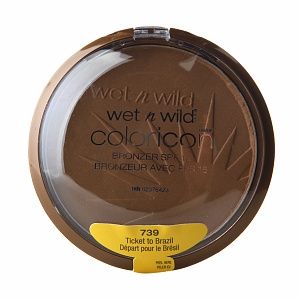 What better beauty product to have SPF than bronzer?! Bronzers help us achieve that pretty, sun-kissed glow, so it would make perfect sense that it also helps protect us from its damaging rays! Wet n Wild's bronzers are affordable, provide long lasting color and offer SPF 15 to protect your skin from UVB rays. Make sure you use another product with broad spectrum sunscreen in addition to this one so you get protection from UVA rays as well!
---
8

Alterna Hair Care Caviar CC Cream 10-in-1 Complete Correction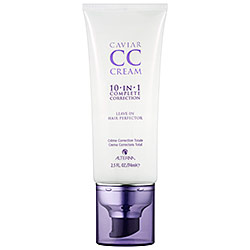 CC cream for your hair?! Yep, you read that right. Apparently Alterna was the first to come out with a BB cream for hair also. Their CC cream contains 10 hair care benefits in one step, such as anti-breakage, shine, UV protection and strengthening, just to name a few. So, if you want to give your hair the same luxury treatment as your face, pick up a bottle of this CC cream!
There are lots of options in beauty products with SPF so there is no reason to go without any sun protection! Sun damage is said to be the number one cause of premature aging so fight back! Whether you choose to use makeup with SPF or good old skin care products, you'll be doing your skin a huge favor in protecting and caring for your skin! Do you use any beauty products with SPF?
---
Comments
Popular
Related
Recent