Have you ever thought about using white beauty products? Makeup comes in a rainbow of colors, but I think white beauty products are highly underrated and under-utilized! There are a number of makeup brands that offer a variety of white beauty products that look clean and very chic. If you've been hesitant to try out white makeup in the past, let me show you seven of my picks to help get you started!
---
1

Obsessive Compulsive Cosmetics Lip Tar in Feathered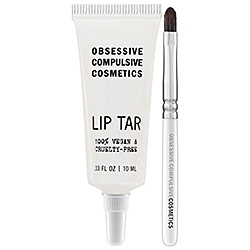 One of the things I like best about white beauty products is that they can help make other products look even better! Take this lip tar for instance. While most of us do not care to wear a pure white lip product, this can be used to lighten a lip color and be used as a base to make it last longer! If you have some lipsticks that didn't quite work out, add a dab of this and you've got a whole new color! Available at OCCMakeup.com for $18.
---
2

Pixi Extra Eye Bright Liner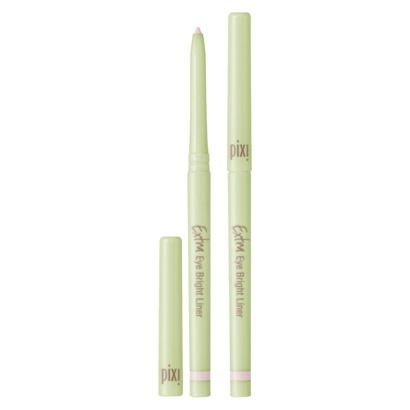 Some people can pull off wearing stark white eye liner on the water line to look more awake, but I am not of those people. This eye liner from Pixi has a pink and lavender tint to the white liner which makes it much more wearable and un-intimidating! Pull off an all-nighter? Need some help waking up? Glide this liner on your inner rims to brighten up those eyes in a flash! Available at Pixibeauty.com or Target for $17.
3

Essie Nail Polish in Marshmallow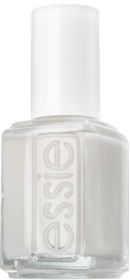 If you're looking for a white nail polish that doesn't look like you applied Wite-Out to your nails, Marshmallow is a great choice! Marshmallow nail polish is a sheer white color that's perfect to use with French manicures or as an all-over color. It's not too white and not too sheer so it's the ideal white nail polish for a clean, stylish look! Available at CVS for $8.
---
4

Maybelline Color Tattoo 24HR Eyeshadow in Too Cool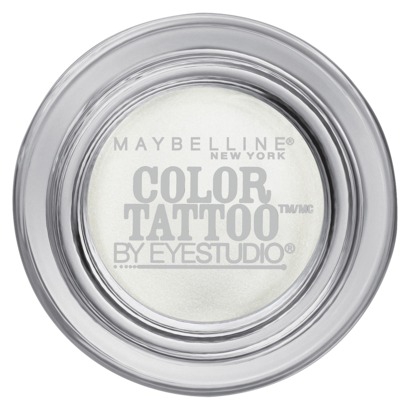 Is the thought of using a white eye shadow considered a crime against makeup in your eyes? Sometimes, using a pure white eye shadow can look harsh but it can also help brighten other colors! Color Tattoo eye shadows have been compared to MAC Paint Pots and make an excellent base... and help enhance less pigmented colors and really let the shine through! Available at Ulta for $6.99.
---
5

Make up for Ever HD Microfinish Powder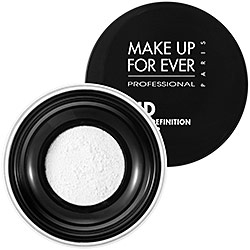 One of MUFE's best beauty products is their Microfinish Powder. This super fine powder is ideal for those who are looking for a powder to set foundation and mattify the skin without drying it out. The translucent powder works for all skin tones, is long-lasting and leaves your face with a flawless finish. Use it with or without makeup for a soft, matte look. Available at Sephora for $34.
---
6

Lancôme CILS BOOSTER XL Super-Enhancing Mascara Base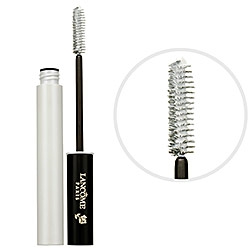 So this next product isn't exactly white makeup, but it really helps your lashes look longer, more defined and volumized! And who doesn't want longer, lusher lashes? Use this mascara base before your regular mascara to instantly add some drama to your eyes. Just one sweep of this base helps lock in curl, lengthen and look amazing! Available at Ulta for $24.
---
7

Urban Decay 24/7 Glide-on Lip Pencil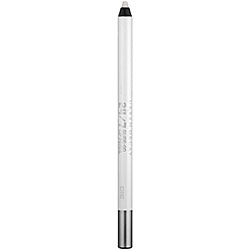 The last white makeup product I'd like to share with you is a clear lip pencil. I know, it's not a pure white lip liner, but it's white in the pencil! This lip liner works great all over the lips as a base and prevents lipsticks from feathering when used outside the lip line. It's totally clear so you don't have to worry about a whitish cast on your lips! Available at Sephora for $19.
What do you think of these white beauty products? Think you might give them a try? White makeup doesn't have to be used as is; it can also be used to amplify the color and help make products last longer! I encourage you to try some out - I think you'll love the look!
---
Comments
Popular
Related
Recent