If you're looking for fun fall beauty ideas, all you have to do is think about what fall means to you to find inspiration. Think of the colorful leaves falling from the trees and the changing weather. You can even find inspiration in your favorite Thanksgiving foods! If you still need a little help thinking of fall beauty ideas to inspire you, here are a few ideas to get you started.
---
1

Ombre Hair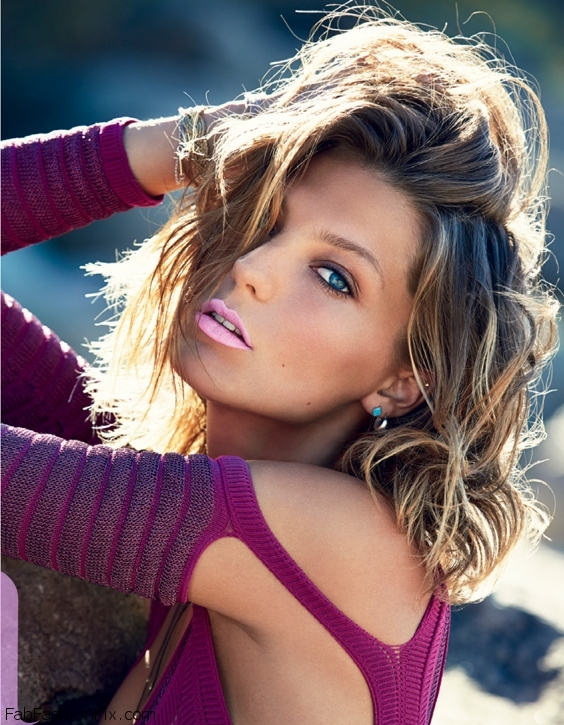 This look is absolutely fab for fall. If you think about it, the ombre look does kind of resemble a leaf changing colors, so it's one of the best fall beauty ideas. The colder fall weather can seriously dry out hair, so the ombre look is perfect for gals who want a stylish change that won't cause too much damage. After all, you don't have to worry about a ton of touch-up dye jobs if you just dye the ends of your hair. It's also easy to cut off the different-colored ends when you grow tired of the look.
2

Leafy Nails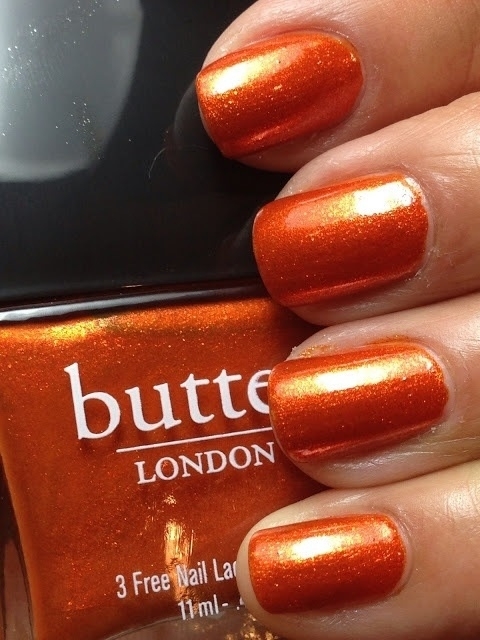 You can also use the fall leaves for manicure inspiration. You could paint all of your nails a fall color like orange, gold, or yellow, or you could paint each nail a different fall color. More ambitious nail artists might even consider blending polishes to create different shades of the same color. For example, you could create different shades of orange by mixing different amounts of red and yellow polish together. And if you're really talented, you might try decorating your fingernails with tiny leaf designs.
---
3

Booties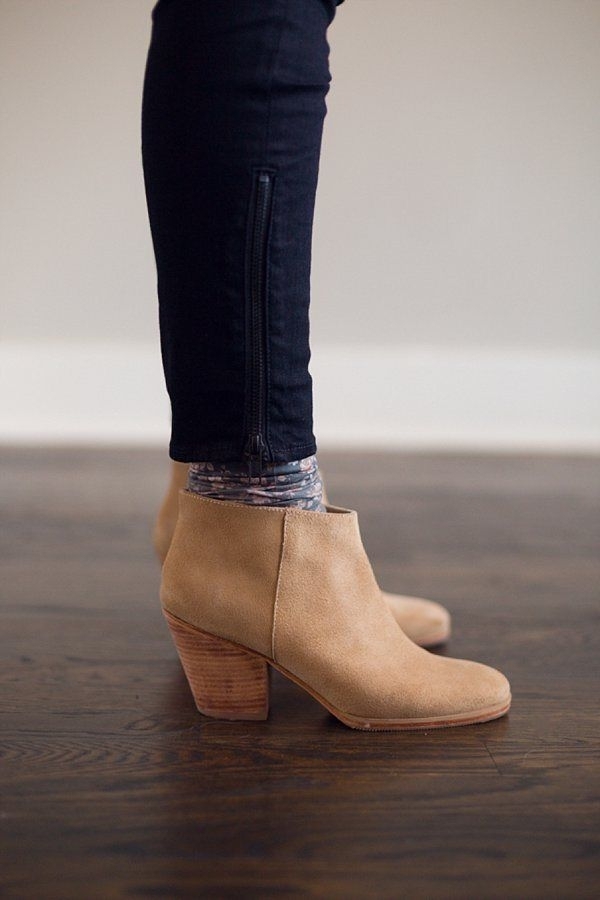 This footwear was made for fall! If you think about it, booties are the perfect transitional shoes for the time period between summer and winter. They don't offer as much coverage as boots, but they offer more coverage than strappy summer heels. You can pair booties with skinny jeans and a big sweater for a stylish but comfy look that's perfect for a chilly day. Booties are also a must-have for gals who aren't ready to give up their booty shorts. You can autumn-ize the summer staple by wearing a pair of tights underneath them and rocking the look with your booties.
---
4

Cranberry-Colored Lipstick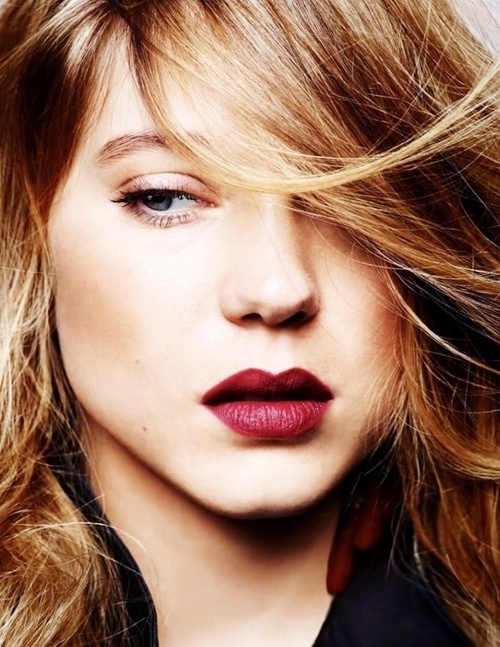 Tangy cranberry sauce is definitely one of the best things about fall. However, you don't have to wait until Thanksgiving to celebrate the brightly-colored berry. The deep red color is the perfect shade for fall because it has a cooler undertone that fits the cooler weather. It's a very eye-catching shade, so you can save time by applying minimal eye makeup whenever you rock the color. And you'll definitely want to save some time since the days will be getting shorter.
---
5

Gold Jewelry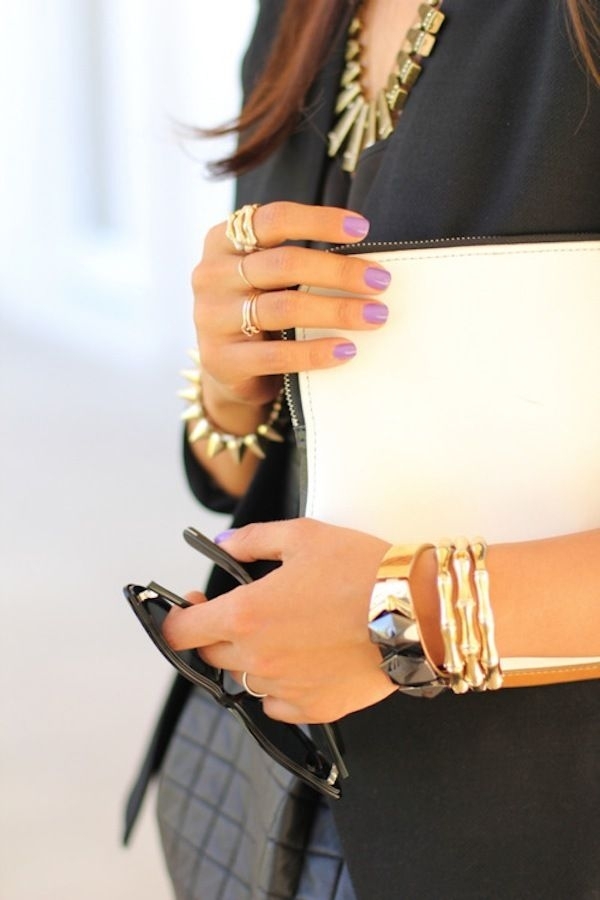 This is another fall beauty idea inspired by the color of the changing leaves. It's also great for those dreary gray days when the sun isn't out—you can create your own golden rays by putting on a few bangles. Gold is also kind of perfect for the fall since so many falls foods are rich—think sweet potato pie. You could try wearing a chunky gold necklace over a dark-colored turtleneck to really make the jewelry pop. Or if you want to do something a bit different, you could use a huge gold brooch and some black tights to dress up one of your favorite little black dresses.
---
6

A Sleek Ponytail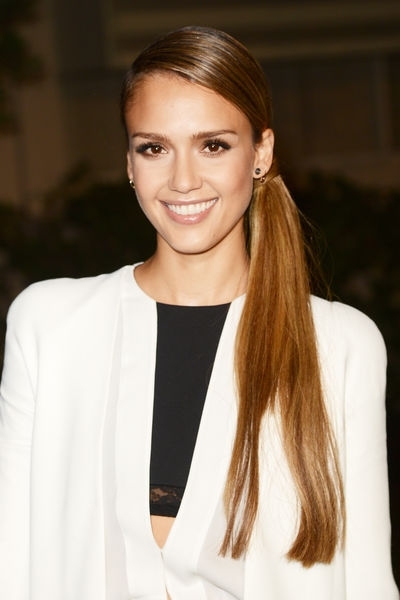 Are you looking for a hairstyle that feels oh-so-fall? You might try slicking your hair back into a super-sleek ponytail. During the fall, the trees are losing their volume by dropping their leaves. This beauty idea is inspired by that barren look. Just blow dry your hair, flat iron it, and brush it back into a smooth ponytail. You can then use a little pomade to make sure that your hair is perfectly sleek and shiny.
---
7

Add a Little Pumpkin Pie Spice to Your Life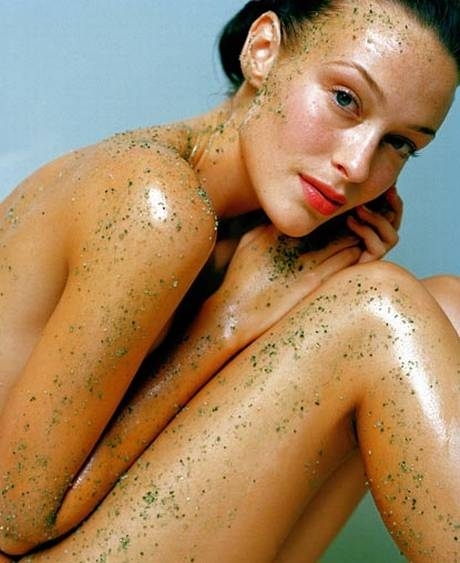 Fall smells are simply wonderful, and the scent of pumpkin pie is especially amazing with its blend of cinnamon, nutmeg, allspice, and ginger. However, you don't have to wait until Thanksgiving to enjoy this soul-warming scent. Just add a little pumpkin pie spice to your favorite brown sugar body scrub recipe. The weather starts getting colder during the fall, which means that your skin will probably get dryer. This is why it's so important to exfoliate — you want those dry flakes to fall off just like the leaves on the trees (well, that actually sounds kind of gross, but you get the idea).
Fall is a wonderful time of year with its pumpkin spice lattes, fun Halloween costumes, and gorgeous colors. So be sure to celebrate the season by autumn-izing your wardrobe and beauty routine. And if you're a big fan of fall like me, be sure to sound off with your own favorite fall beauty ideas.
---
Comments
Popular
Related
Recent