Cosmetic accessories make applying makeup even more pleasurable. It's already fun, but just think how using a beautiful compact, for example, makes you feel. Having some gorgeous cosmetic accessories adds that touch of luxury. So I've picked out some of the most divine cosmetic accessories to inspire you to toss out that tatty old makeup bag …
---
1

Longchamp Pouchette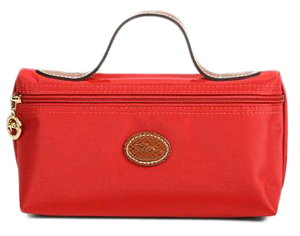 Price: $52 at saksfifthavenue.com
When choosing cosmetic accessories, it´s absolutely essential to start with selecting a gorgeous makeup bag. Not only can it carry your makeup in style when travelling, but it´s so much nicer than keeping everything in a tatty old bag, or having it spill all over the table. This makeup bag is a beautiful red, and will make you feel pampered – and the whole point of makeup is feeling good!
---
2

Bobby Brown Beauty Manual

Price: $32 at bergdorfgoodman.com
Many women are still somewhat bemused about the mystifying art of applying makeup. If you're among them, then what you need is some guidance. Since most of us can't afford our own personal makeup artist, then the next best thing is a book like this, from renowned makeup artist Bobbi Brown.
---
3

Estee Lauder Compact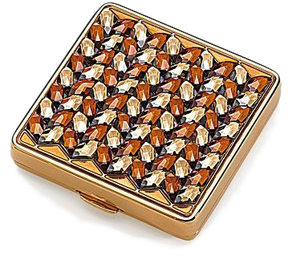 Price: $250 at saksfifthavenue.com
For some Hollywood old-school glamour, splash out on a compact like this glittery beauty. Let's face it, Estee Lauder knew a thing or two about glamour. You too can feel like a star when you apply your powder from this crystal-encrusted compact. A cheap plastic compact just isn´t the same at all!
---
4

Tweezerman Eyelash Curlers

Price: $20 at neimanmarcus.com
Eyelash curlers may not be the most glamorous of cosmetic accessories, but for maximum impact using curlers after mascara will make your peepers look truly stunning. Tweezerman tweezers are considered to be one of the best brands, and it's worth purchasing a good pair of eyelash curlers. These gold ones look stylish (although the man in your life may think they look more like an instrument of torture).
---
5

Laura Mercier Velour Puff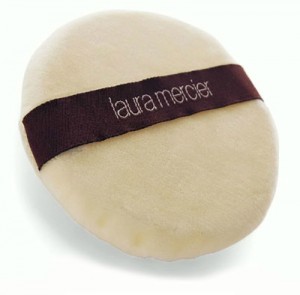 Price: $12 at bergdorfgoodman.com
To go along with your beautiful new compact, you will of course need a luxury puff to apply the powder. If the compact doesn't come with puff provided, purchase this elegant velour puff from Laura Mercier. She is known for her excellent makeup brand, so you can be sure that her accessories are of equal quality.
---
6

Sedu Styling Iron

Price: $160 at neimanmarcus.com
When it comes to your hair, buying cheap equipment is a false economy. It's important to protect the condition of your hair, and heated appliances can be very damaging. So when looking for straighteners, choose a pair like these, which work faster and with minimal damage. Plus they're in gorgeous girly pink!
---
7

Bobbi Brown Brush Collection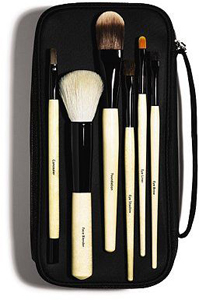 Price: $175 at saksfifthavenue.com
One of the essential cosmetic accessories is a good quality set of brushes. After all, how can you apply products well without the right tools? I can confirm that cheap brushes do not last. A good set may be expensive but, properly cared for, will last for years. Plus you can be sure that a makeup artist will have designed brushes that do the job perfectly.
---
8

Laura Mercier Corner Lashes

Price: $18 at saksfifthavenue.com
If your own lashes aren´t as full as you would like, or you want a really glamorous look, then you might be considering false lashes. This set by Laura Mercier are perfect if you're worried that your eyes might look too spidery. They are applied to the outer corner of the eye, so give extra fullness without being too intense.

I've really enjoyed picking out these beautiful cosmetic accessories, and it´s inspired me to conduct a revamp of my somewhat exhausted makeup collection! This is one case where spending more really does lead to results – if you can only afford one essential, then buy a few good brushes. What cosmetic accessories would you never be without?

Top Photo Credit: weheartit.com
More
Popular
Recent