With the change in seasons comes a change in our wardrobe as well as our go-to beauty products for fall. I love updating my beauty arsenal for the colder months with richer colors and winter-proofing my skincare so as a reminder that you might need to make a few additions and subtraction in your medicine cabinet, take heed of these top 9 beauty products you need on your fall beauty checklist!
---
1

Warm and Cool-Toned Eye Shadows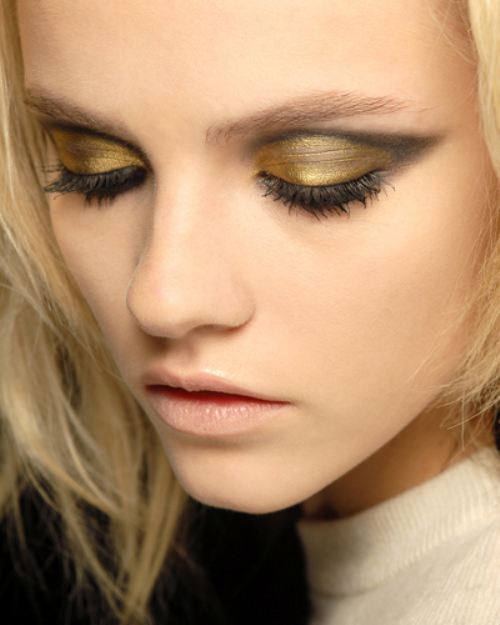 Word on the beauty scene is that the gorgeous combo of warm and cool toned colors on the eyes will be one of the must-have beauty products for fall. If you can't find a palette that contains both types of colors that you like, you probably already own one or two of the colors already like a rich navy blue and warm gold. Mix those jewel-toned colors with something greyish blue for a show stopping fall look.
---
2

Rich Moisturizer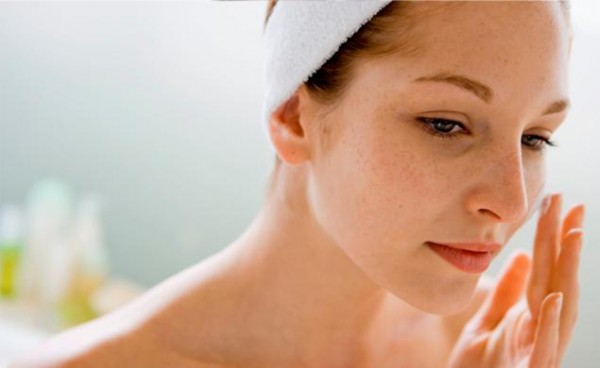 Another fall beauty staple is a moisturizer that will help your skin combat the wind and cold and provide a more moisture than your sheer summer cream. You can probably get away with wearing your summer moisturizer for awhile but some ladies might find that their skin is starting to feel tight and dry right at the change of seasons so choose a thicker moisturizer for thirsty skin.
---
3

Lush Eye Cream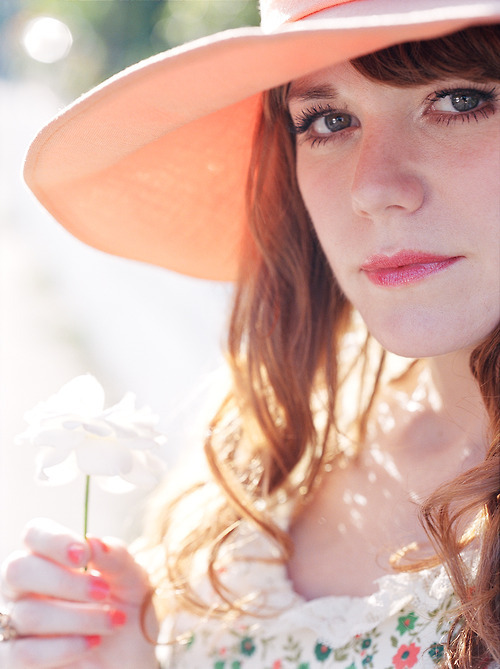 Must-have beauty products for fall also include a thicker and more intense eye cream. Chances are you got lots of sun exposure in the summertime which can lead to serious lines and although I'm sure you slathered on sunscreen like a champ, you'll want to pamper and plump your eye area especially in the upcoming colder months to combat any damage.
---
4

Sunblock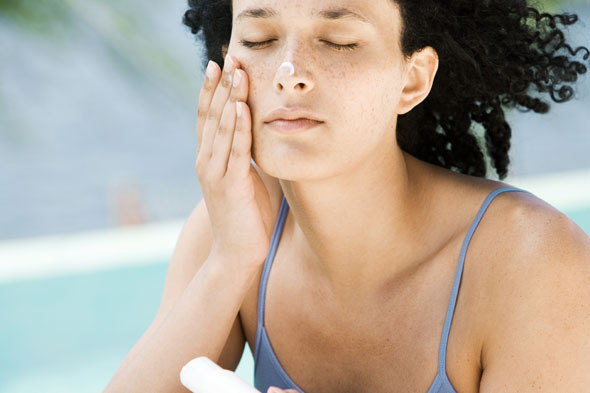 I know you're probably tired of hearing about sunscreen but it's an absolute must–have beauty product for fall as well as the rest of the year. Protect your face and body from the damaging effects of UVB and UVA rays by using a broad spectrum sunscreen. If your face is sensitive to sunblock, make sure you look for one that's designed especially for your face or look for a day moisturizer that offers broad spectrum protection.
---
5

Soothing Hair Mask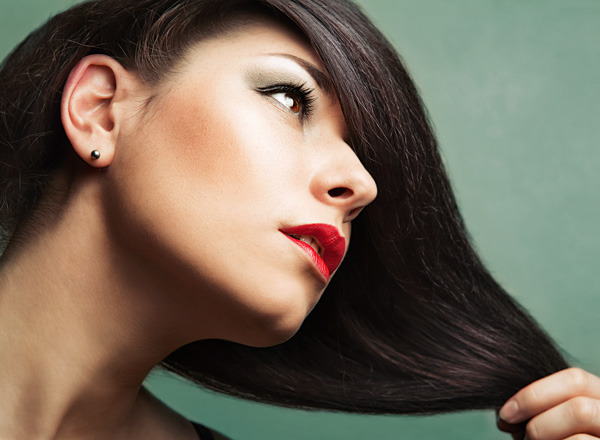 Just like your skin needs extra moisture and protection in the colder weather, your hair can use a nourishing and moisturizing hair mask or deep conditioner to seal in moisture making an intense conditioner one of your top beauty products for fall. You have tons of options when it comes to deep conditioners, you don't have to buy high-end products for good results, I bet you'll find salon-worthy results at the drugstore!
---
6

Vibrant Nail Colors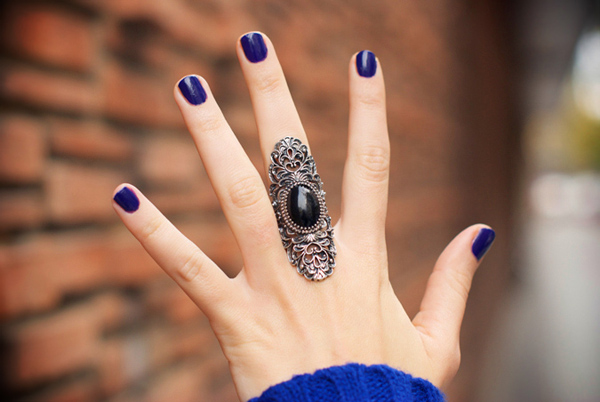 Fall runways displayed a rainbow of colors ranging from bold berry hues and creamy cool tints on nails so update your nail polish collection with a few key colors as a fall beauty staple. Colors reminiscent of putty, pale pinks, deep reds and blues are all fall-friendly tones that will show that you're ahead of the shift in seasons.
7

Smoothing Body Polish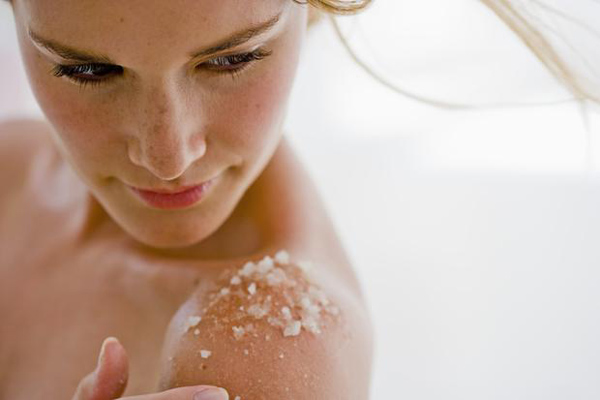 Body polishes or gentle exfoliators help your skin to rid itself of old and flaky skin making it one of your must-have beauty products for fall. Slough away any rough skin and reveal new and vibrant epithelial tissues that were concealed from sun ravaged skin. Sure, you won't be revealing as much skin as before but you still want to feel your best!
---
8

Signature Fall Lip
I love the look of a crimson lip but I just can't seem to pull it off like other can so must-have beauty product for fall in the lip department is a warmer, beige-y nude lip. If you're one of the lucky ladies who look fab in rich reds, berries and all-around bold lips, I salute you! Snag a signature lip color and start transitioning your color palette to reflect fall or simply layer a fall color with lighter hues in the interim.
---
9

Naturally Flushed Cheeks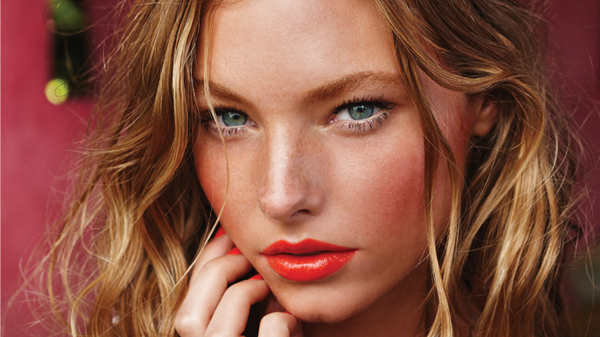 Rosy, natural tones of blush dominate other hues on this list of beauty products for fall. Runways displayed looks with subtle washes of color rather than using a peach or bronzed look. Mimic the look of your flushed cheeks after taking a brisk walk on a cool autumn day. Your blush should look natural yet sexy and give off a healthy glow.
Time to start stocking up or switching out beauty products for fall! I hope this list gave you some ideas on what to look for the next time you're out looking for your fall beauty must-haves. Do you have any fall beauty staples that you rely on time after time? What is your favorite fall beauty product?
Top Image Source: carajademakeup.tumblr.com
---
Comments
Popular
Related
Recent