Multi-tasking beauty products are truly a busy girl's dream. With all the things that can happen in our lives at any given time, we're lucky to have access to such smart beauty products that'll cut our primping time in half. It's nice to take our time getting ready but there are also times when we need to get gorgeous fast. Take a look at these 9 multi-tasking beauty products that will help us save time, space and money.
---
1

Hourglass Cosmetics No. 28 Primer Serum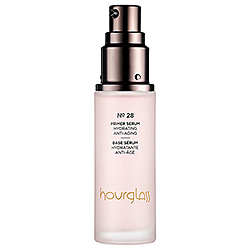 This is one of the multi-tasking beauty products that really goes above and beyond its call of duty. Hourglass' primer isn't just any old primer. You can use this primer serum as a base for your skin care routine, prime your face for makeup and to care for dry hair and split ends.
---
2

L'Occitane Pure Shea Butter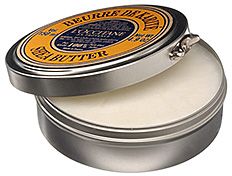 Many of us turn to L'Occitane to soothe our rough, dry hands but they took a step further with their pure shea butter treatment. This little tin contains organic shea butter enriched with vitamin E that's literally like the Swiss Army knife of balms. Dab a little to calm dry skin, paper cuts, mix with your hair conditioner and to fade scars.
---
3

Jergens Natural Glow Firming Daily Moisturizer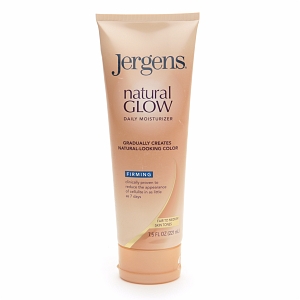 Drugstores have fabulous double duty beauty product also. Jergens' moisturizer is probably most well-known for providing skin with a subtle, healthy glow. But unbeknownst to many of us, it also serves to reduce the appearance of cellulite and helps firm and tone skin from its collagen enriched formula.
---
4

Dr. Brandt Flexitone BB Cream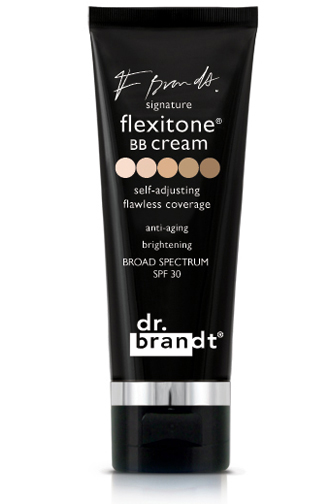 BB creams are one of the ultimate multitasking beauty products and Dr. Brandt's signature flexitone technology makes this BB cream even more special. Imagine having one product that contains skin care ingredients, corrects flaws and blends impeccably with most skin tones-this product does all that and then some.
---
5

Boots No. 7 Quick Thinking 4-in-1 Wipes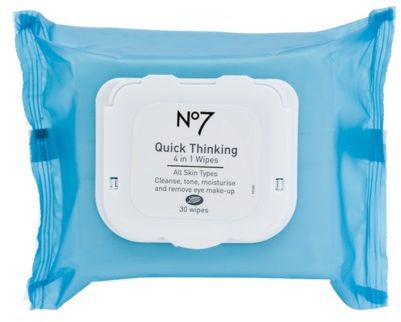 Think all makeup wipes are alike? Not so in this case. Beauty brand Boots No. 7 created the Holy Grail of skin care wipes with their 4-in-1 formula that cleanses, moisturizes, tones and removes all traces of eye makeup. Take these along to the gym for a quick cleanse and keep by your bed for late nights you're too tired to wash your face at the sink.
---
6

Bumble & Bumble Tonic Lotion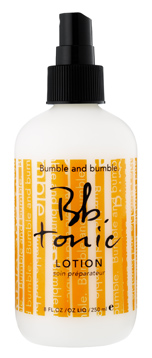 Many of Bumble and bumble's hair care products are known for being multi-taskers but their tonic lotion in particular is a standout product. With just a few spritzes of this tonic, you can detangle knots in hair, prep it for styling or reactivate products already in your hair. This comes in a small 8 ounce bottle so it's perfect to tote in your travel bag.
---
7

TreSemme Thermal Creations Heat Tamer Spray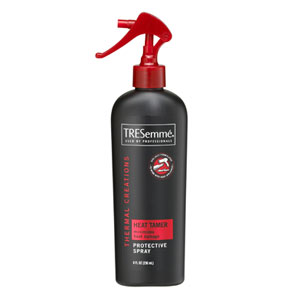 If you don't use a heat protectant in your hair already, now's the time to start. And if you use TreSemme's heat tamer spray, you can enjoy not just a great-smelling heat protectant but it also protects your hair from friction, softens hair and helps reform and shape all types of hair.
---
8

Neutrogena 3-in-1 Concealer for Eyes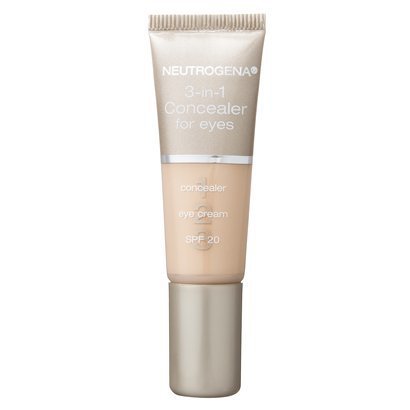 Another hard working multi-tasking beauty product is Neutrogena's concealer. Use this 3-in-1 makeup to conceal dark circles, reduce the appearance of fine lines and puffiness in the eye area and protect the delicate skin around the eyes with SPF 20. This concealer makes covering up and looking youthful so much easier!
---
9

Stila Smudge Crayon Waterproof Eye Color
Light up your eyes with Stila's waterproof eye color that contains eye primer, eye shadow and eye liner all in one sleek pencil. It's hard enough to find long-lasting eye makeup but this eye color is waterproof, lasts up to 6 hours and comes in a range of opulent colors ranging from midnight blue to violet.
Use these multi-tasking beauty products to shave time off of your beauty routine and make life that much easier for the beauty obsessed. Whether it comes to your hair, skin care or makeup, these products have you covered. Do you use multi-tasking beauty products? What's your favorite?
More
Comments
Popular
Recent