9 Tried and True Lip Pumping Products That All Thin-lipped Girls Should Be Using ...
By Lisa
Just because you weren't born with a set of full, luscious lips doesn't mean you can't achieve the look without injections or fillers. Lip plumping lip glosses can give you the look of Kylie Jenner lips in just a swipe, you just have to find the right one for you. I rounded up some of the best-selling lip plumpers on the market to help us attain that voluminous look we all love. Take a look! 💋💋
---
1

Grande Lips Hydrating Lip Plumper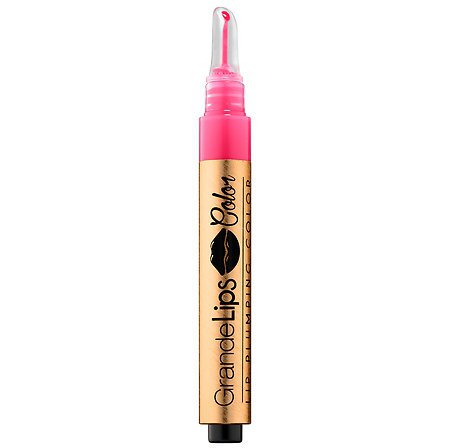 This product was not what I expected when I first came across it. Most lip plumpers are a one-time thing where you apply it and that's it. This product is said to plump lips in 3-5 minutes and increase volume, hydration, and firmness with continued use. You can use this alone or mix it with your favorite lipstick.
Available at Sephora for $27.
---
2

Buxom Full on Lip Polish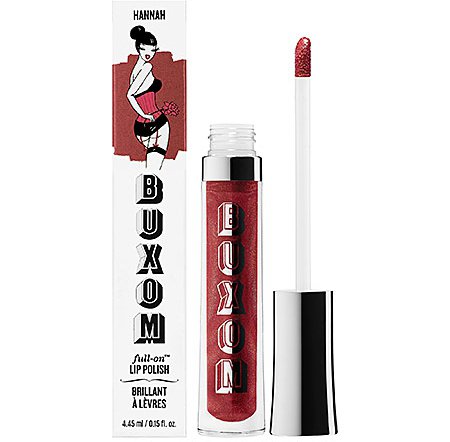 Polish your pucker! First off, you're going to be majorly impressed with the range of colors and finishes that this lip polish comes in. I mean, you've got your glitter, metallic, shimmer, and high shine finishes. The options are endless! This is a sheer gloss with a tingling effect that's perfect to finish off your look. With over 10,000 positive reviews, you know you'll get your money's worth!
Available at Sephora for $20.
---
3

E.l.f. Lip Primer & Plumper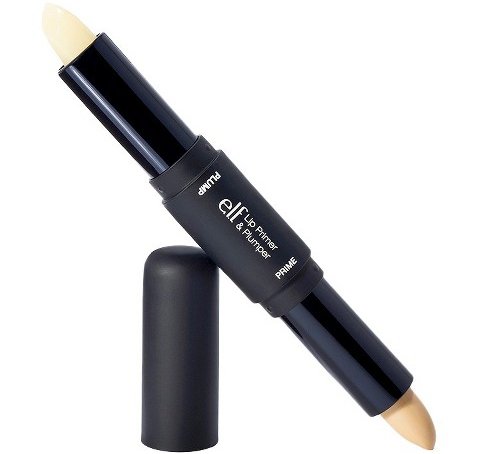 If you're a beauty on a budget, we've didn't forget about you! E.l.f.'s Lip Primer and Plumper gets your lips primed for all day wear and lightly plumped so you can you top it all off with your favorite lip product. This product offers a more subtle plumping effect so if you're looking for a dramatic look, you might want to pass on this one.
Available at Target for $3.
---
4

NYX COSMETICS Pump It up Lip Plumper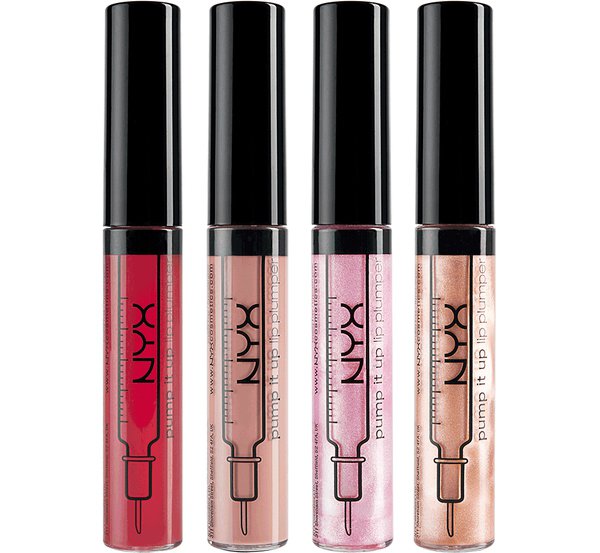 This is another affordable lip plumping option to try out. NYX's Pump It Up Lip Plumper has some pretty impressive before and afters and the collection of shades is great, too! Wear this alone or pair it with your favorite lipstick for smoother, fuller looking lips.
Available at Ulta for $5.49.
---
5

Too Faced Lip Injection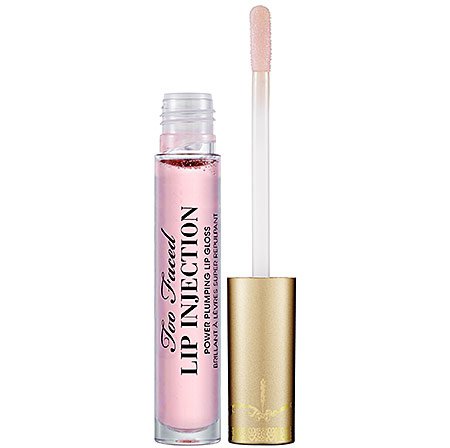 This is one of the lip plumping classics. This slim tube contains ingredients that dilate the blood vessels so you end up with a plumper pout with every use. This product can leave a tingling sensation on your lips for up to 5 minutes but the end result of plumper, smoother, and hydrated lips is worth it. Perfect for dates night or just hanging with the girls!
Available at Sephora for $22.
---
6

Soap & Glory Sexy Mother Pucker™ XL Extreme Plump Clear Lip Gloss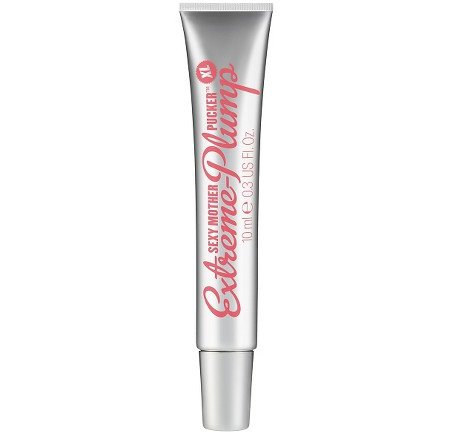 Be a sexy mother pucker with Soap & Glory's clear Extreme Plump Clear Lip Gloss! This product leaves a subtle plumping effect and gives lips a super shiny finish. It comes in nude and clear so you can either wear it alone or mix it up with your favorite lip color. Whether you already have full lips and want more oomph or your lips are on the thinner side and you want plumping power, this gloss will not disappoint!
Available at Ulta for $14.
7

Smashbox O-PLUMP Intuitive Lip Plumper with Goji Berry-C Complex™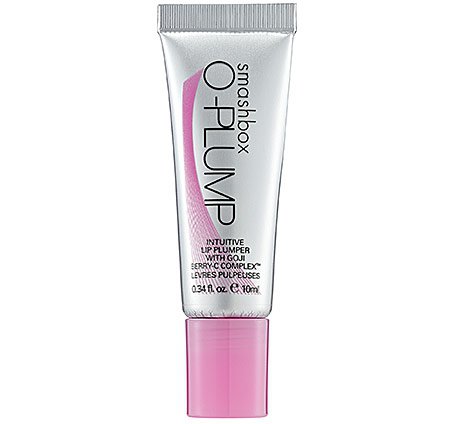 This is another one of the OG lip plumpers that first recall hitting the shelves. This lip plumper is a little different in that it goes on clear and leaves a pink color that's unique to you. It's also packed with nourishing antioxidants and oils to leave lips soft, hydrated, and plumped up. This gloss is ideal for tose no-makeup makeup days!
Available at Sephora for $26.
---
8

DuWop Cosmetics Lip Venom Lip Plumping Balm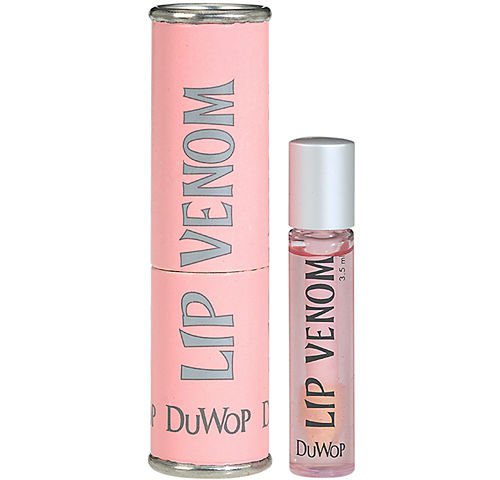 Another tried and true classic! Lip Venom has been around forever and it has tons of loyal users. Although it's called a balm, it resembles a gloss more than anything else. One of the things I like most about lip plumpers is that it plumps out lip lines and leaves a super shiny finish so your lips look super moist and is just begging to be kissed!
Available at Amazon for $15.89.
---
9

NYC Big Bold Plumping Lip Gloss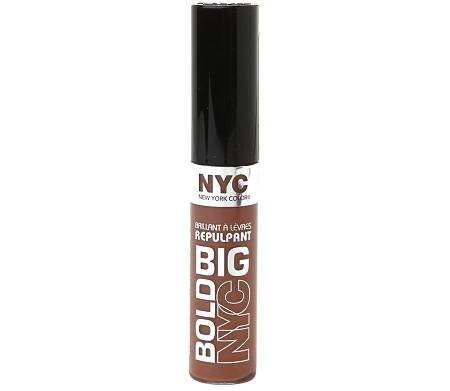 Last but not least, we have NYC's Big Bold Plumping Lip Gloss. This gloss comes in 6 lovely shades including clear and is said to make lips up to 50% plumper and 4 hours of shine. Before you spring for a high end lip gloss and plumper, give this one a try and see how you like it first! Just because it's inexpensive doesn't mean it won't work.
Available at Walgreens for $3.99.
Alright ladies, which lip plumper do you want to try? I'm leaning towards NYC and Buxom. Be sure you let us know if you try any of these products so you can share your experience with one another!
---
Popular
Related
Recent