7 Things You Can do if Your Favorite Beauty Product is Discontinued ...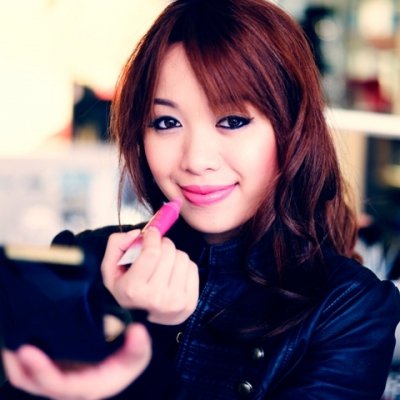 If you have a favorite beauty product, there's nothing more annoying than finding out it's going to be discontinued. When you've finally found your perfect lipstick, or the only concealer that covers your dark circles, you don't want to start the search all over again. But manufacturers like to change their ranges, and your favorite product may be among the items to be dropped. So what can you do if a company stops making your favorite beauty product? Here are some tips you can try …
As soon as you find out that a product is being discontinued, buy up as much stock as you can find. Make it quick, before everyone else has the same idea! That should keep you going until you can find something similar or even better. But only stockpile the product if it will last while unopened, or you'll end up with loads of products that you can't actually use.
Consumer power may persuade a company that they've done the wrong thing in discontinuing a product, so write to them and let them know that you're disappointed to see it dropped. If a company gets enough interest, they may consider reviving the item, sometimes as a special edition.
If you can't find a product in the shops, search online. You may find some stockists still have it. But there are also companies like Discontinued Beauty (discontinuedbeauty.com), which specialise in sourcing discontinued cosmetics. So if you still have fond memories of a product that has long since disappeared, try these companies and you may hit lucky.
When my favorite lipstick was discontinued, I was really disappointed. It was the perfect flattering shade of red for me. Surprisingly enough, many ranges don't actually do a red shade, so it wasn't easy to find a similar color. Happily, I did eventually locate an almost identical red, so keep looking until you find a lookalike of your favorite product.
If you can't find a similar shade, then have one made. There are companies that specialise in reproducing discontinued shades, such as Three Custom Colors (threecustom.com). It's an expensive option, but worth it if you really love a product and just can't find the right lookalike. They'll keep the details once you've ordered, so you can order again when you run out.
A cheaper alternative to using a reproduction service is to try mixing up a similar product yourself. Experiment with mixing lipsticks until you get a good match. And think beyond the obvious - for example, to mix a tinted lip gloss try mixing lip color with a clear gloss.
Some of the major companies offer assistance with hunting down a favorite product. Estée Lauder has the 'Gone but not forgotten' program, and other major beauty houses offer a similar service. They'll either have a limited stock, or point you to where you can buy the item.
So don't lose all hope when your favorite beauty product is discontinued! There are lots of ways of tracking down remaining stock, so you'll have enough to keep you going for a while. Plus you can always find a great new product to replace it. Which beauty item would you like to see in the shops again?
{{#comments_count}} Show Commnents ({{comments_count}}) {{/comments_count}}