Pinterest truly is a wondrous place to find tutorials and hacks for beauty. And every time we something that sounds genius, we wonder whether it really does work and whether to try it. Sadly, some of the tips and tricks don't work or some of us trying them don't have that Pinterest gene switched to on. Here are some beauty hack and tutorial fails. Which will you think is the funniest? Let me know at the end.
---
1

Diy Self Tanner Fail - Cocoa Powder Not so Good then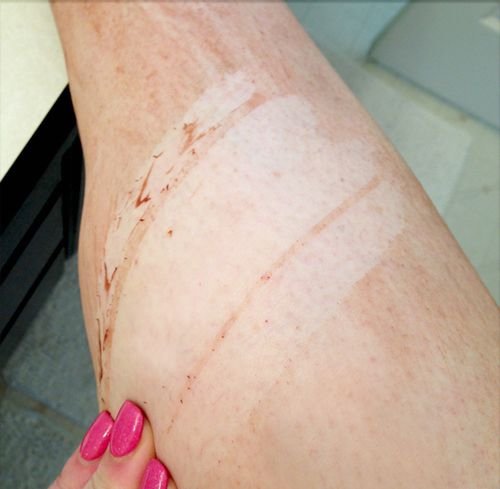 ---
2

Didn't Nail It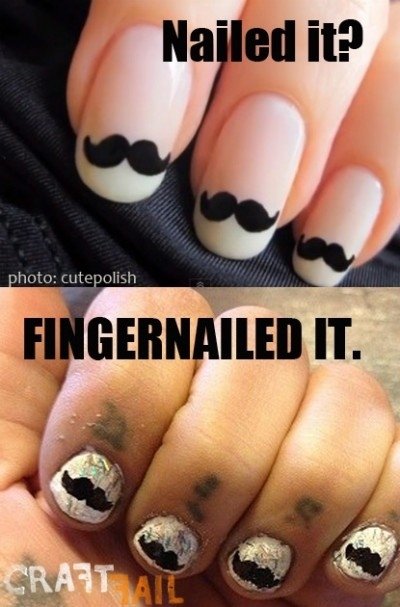 3

Candy Stripes Gone Wrong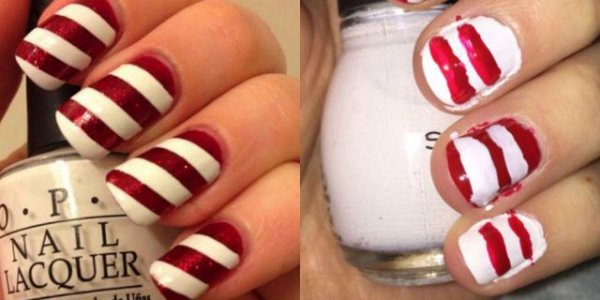 ---
4

The Line and Curl Trick That Didn't Work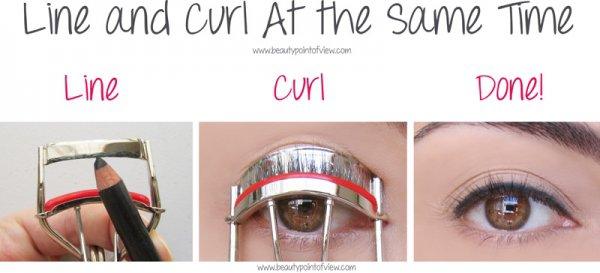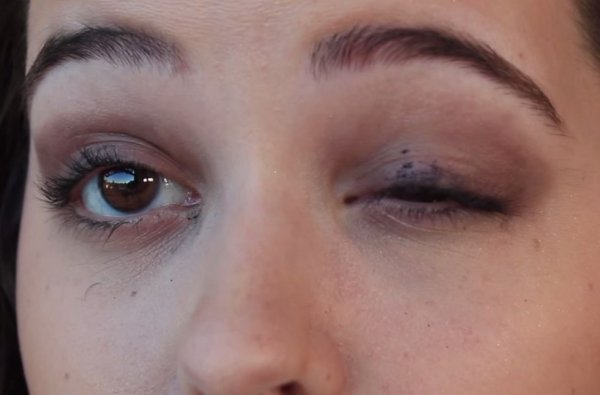 ---
5

The Marble Nail Art That Didn't Stick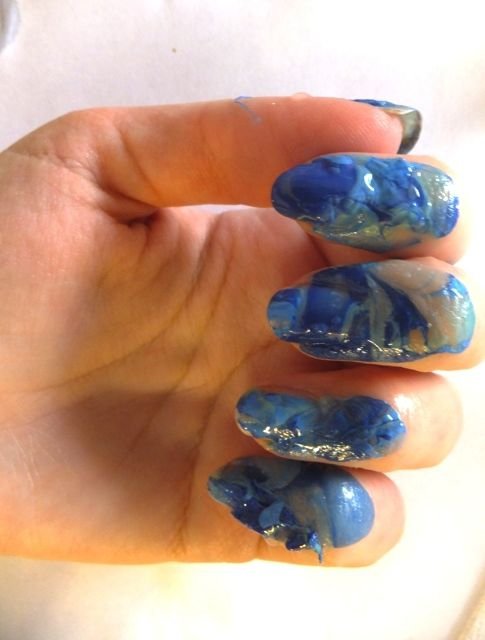 ---
6

Gradient Nails That Didn't Make the Grade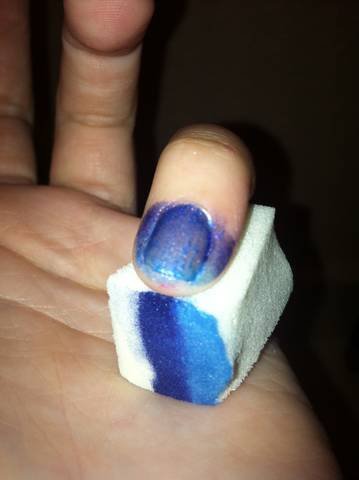 ---
7

Eek - a Little Heavy Handed with the Black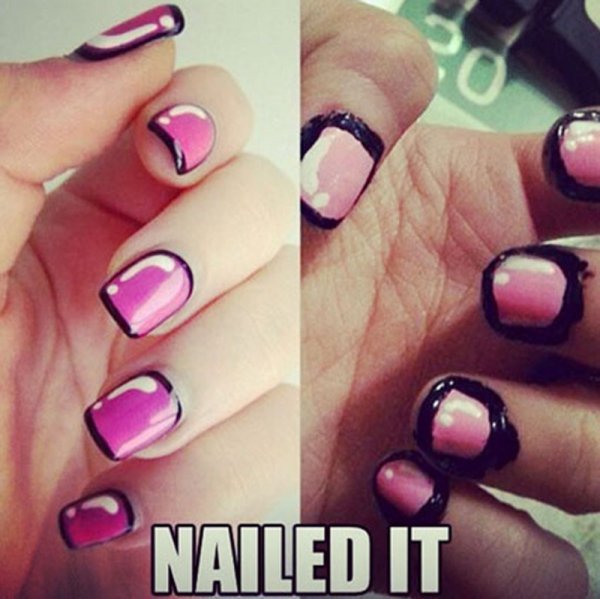 ---
8

The Target and the Shot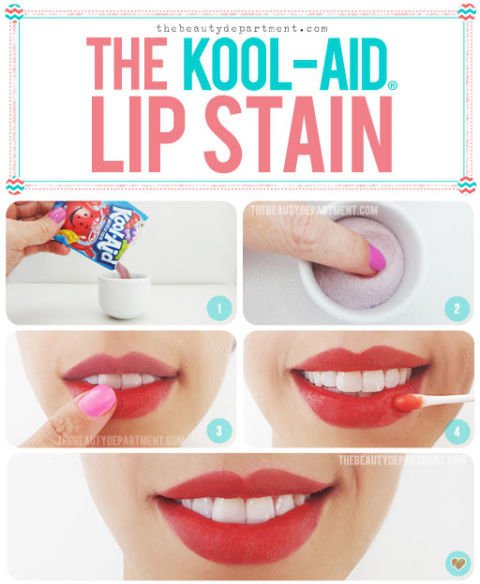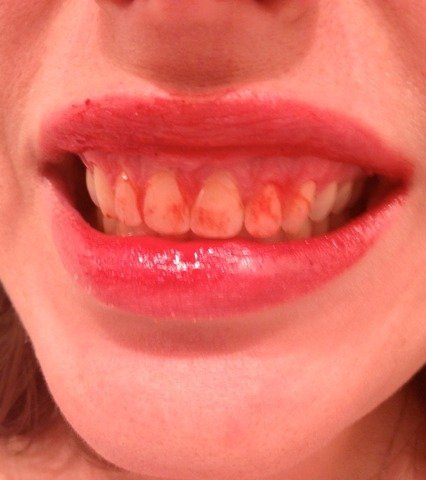 ---
9

The No Heat Straightener - That Didn't Straighten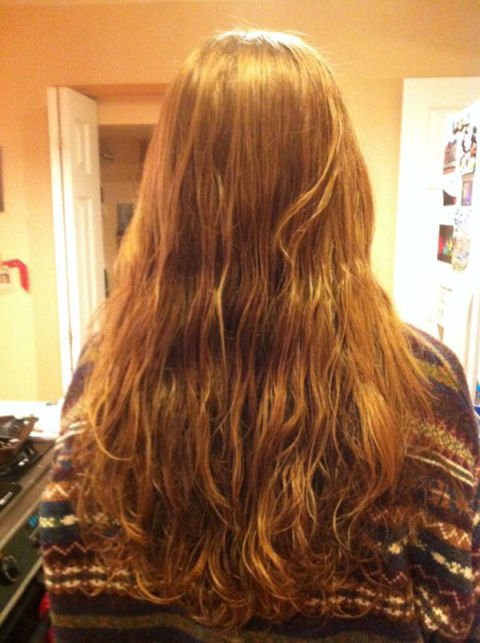 ---
10

The Unpatriotic Patriotic Manicure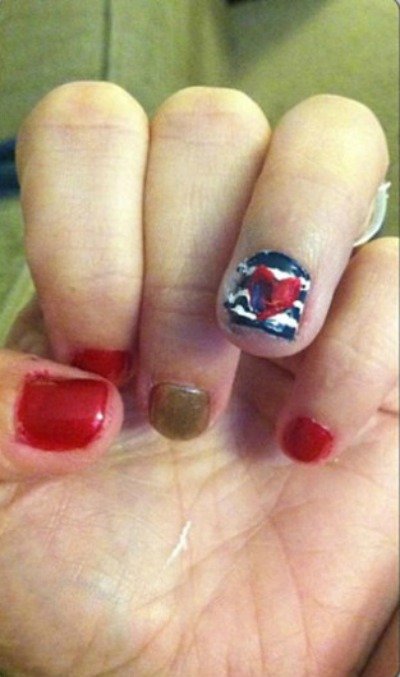 ---
11

The Swirls That Didn't Swirl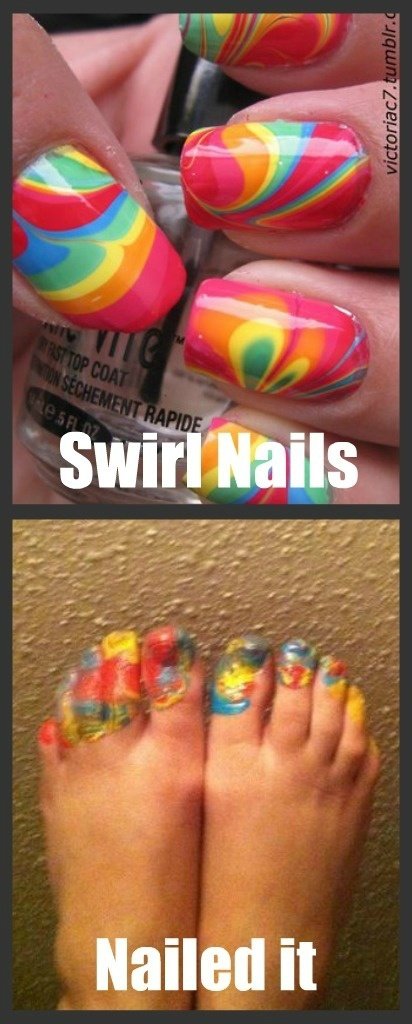 ---
12

Would You Kiss These Lips?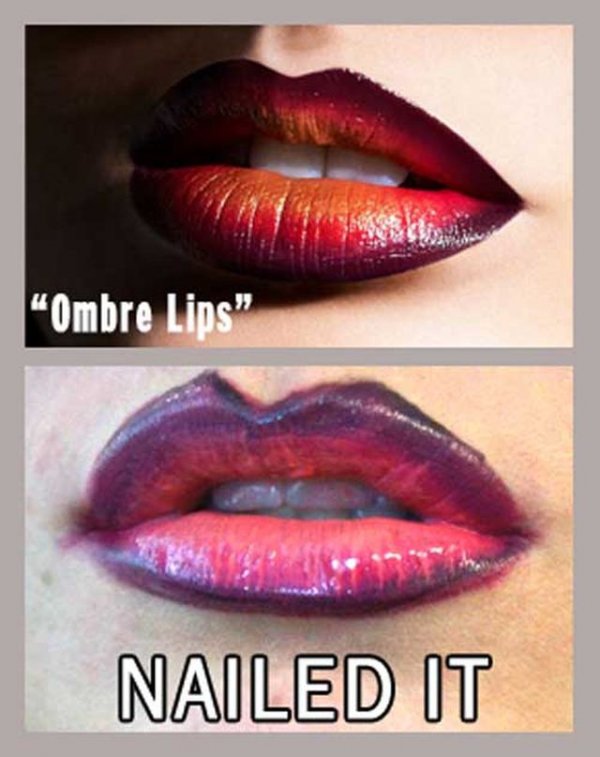 ---
13

The Glittery Smokey Eye - Oh Dear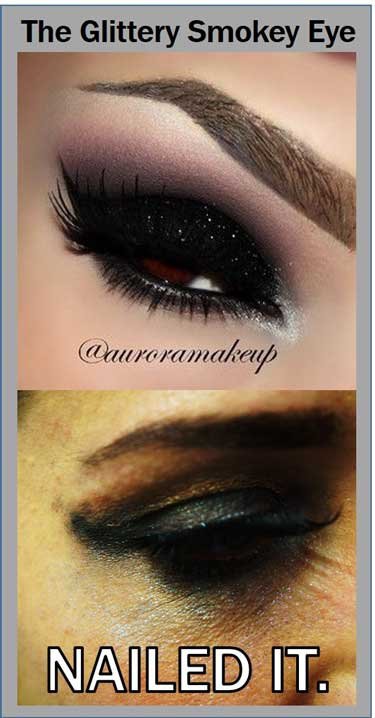 ---
14

A Totally New Take on Leopard Eye Makeup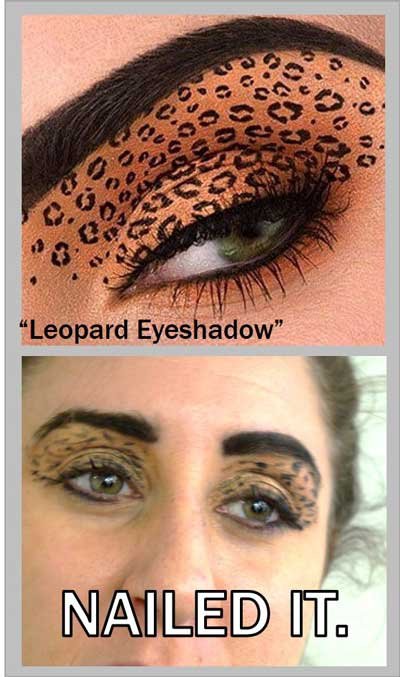 ---
15

But I Followed the Tutorial ...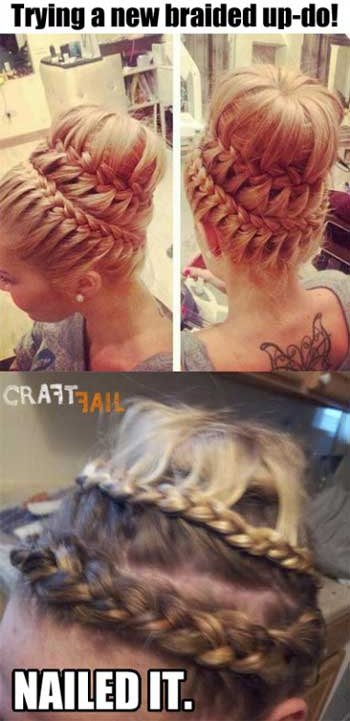 ---
16

Tied up in Knots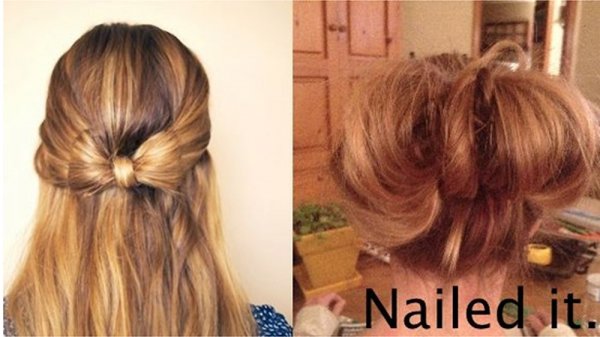 ---
17

Sprinkles Gone Wrong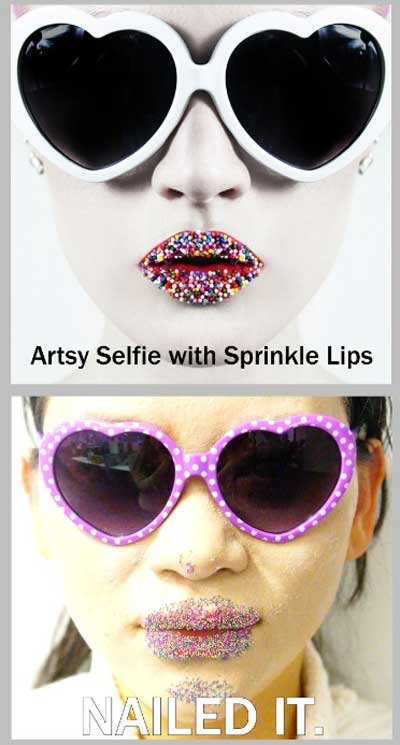 ---
18

Braid Fail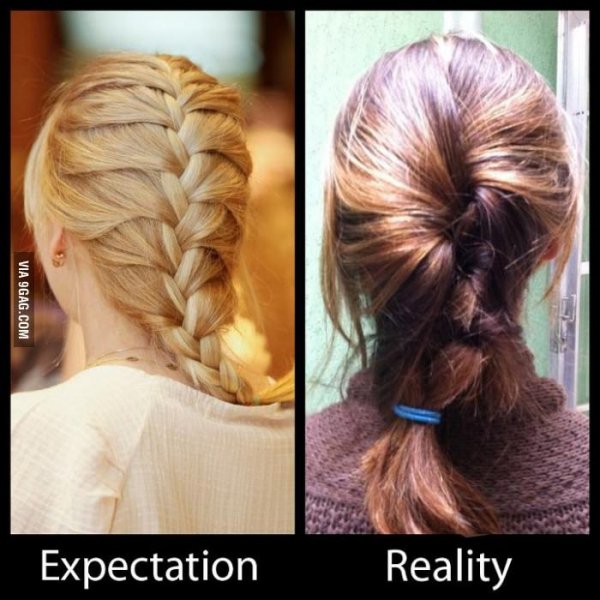 ---
19

Mermaid Eyes That Won't Swim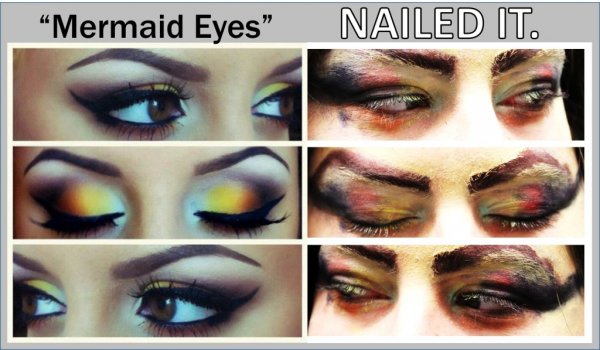 ---
20

When Ombré Becomes Panda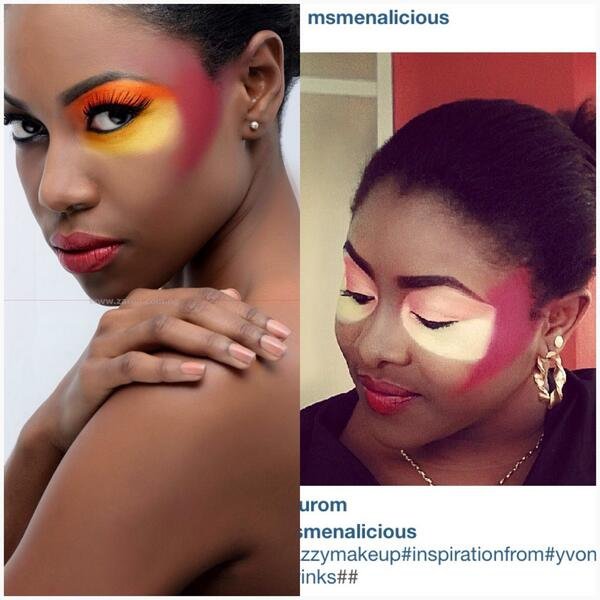 ---
21

The Magic of Paper Towels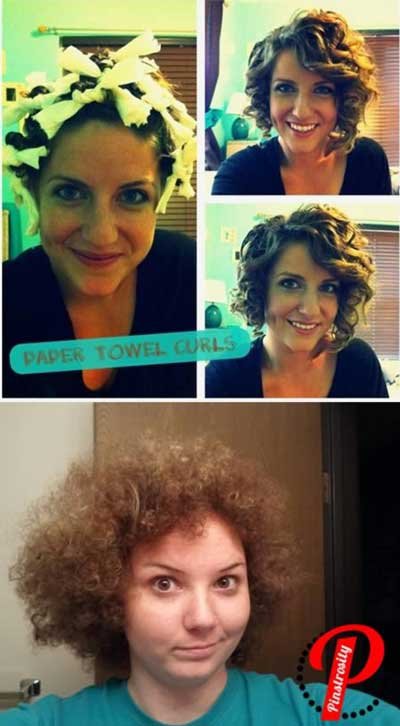 ---
22

Plaid Gone Bad

---
23

Not so Peachy Beachy Waves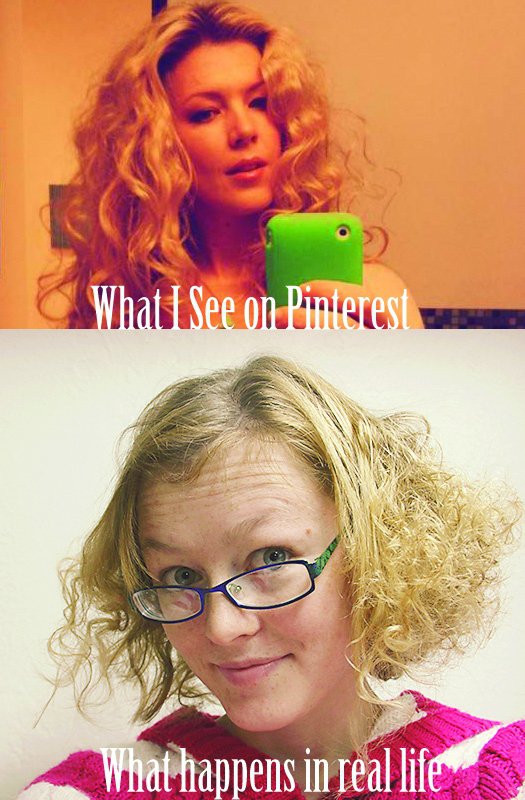 ---
Comments
Popular
Related
Recent