Sometimes you want a little more reason than "I need a new pink lipstick," which is why I have compiled 7 beauty products with a cause. Some companies may surprise you, but either way it's another reason to shop! So sit back and check out 7 beauty products with a cause, to give your spring shopping a step up.
---
1

Sephora inside out Collection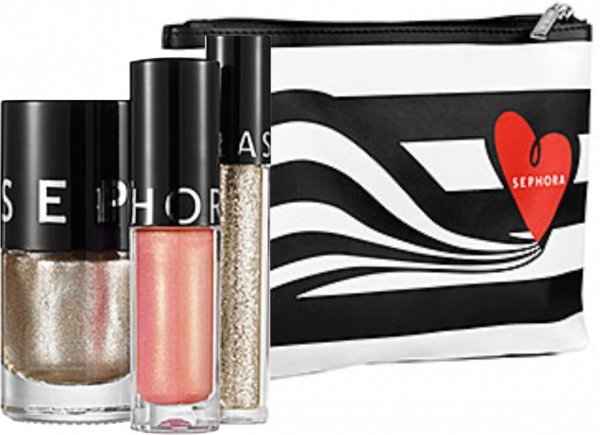 I start the 7 beauty products with a cause with the cute little purse comes with a mini pink lip gloss, a golden nail polish, not to mention a gold glitter eyeliner (my fav). It's the perfect last minute date set. You might be running late, but that doesn't mean you can't be fabulous! Now on to the details. Sephora will donate $13 of the $20 you spend on the set to The Values Inside Out program, which matches local Sephoras with charities of their choice. Now that's a product that truly gives back!
---
2

MAC Viva La Glam Collection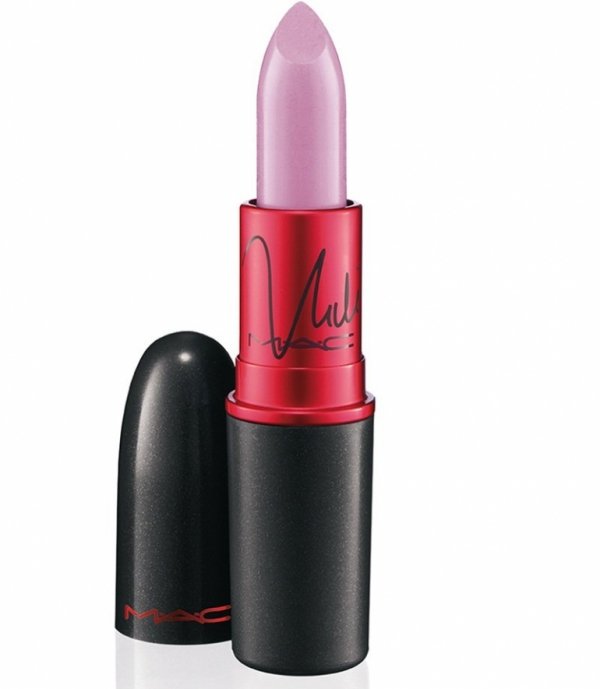 Viva La Glam is probably one of the most popular (and widely known) of the charitable beauty products, especially with its celebrity backers. From Lady Gaga, to Nicki Minaj, to Cyndi Lauper, everyone wants to get their faces on Viva La Glam. And with good reason too. The cosmetics' charity raises money for men, women, and children affected by HIV/AIDS. In fact, it's been a longtime face in the fight for a cure. So now you also have a reason to try out a wild shade of lipstick. You're charitable - I dig.
3

Lush Charity Pot

Lush has some great all natural beauty products, but they can be a bit pricey for some budgets (like mine), so it's nice to know you can spend your money on something that's good for you and your community. Every cent you spend on Charity Pot (on the site they like you to know that yes that means every penny), goes to grassroots charities. That's a pretty giving product if you ask me (and compare it to other product give back percentages). Charity Pot also has some great ingredients for healthy skin! It's chock full of almond oil and cocoa butter. Healthy skin AND a great cause? Win win!
---
4

Josie Maran Model Citizen Argan Oil Products

I think we all know Josie Maran by now. She's the fabulous model who made argan oil HOT (and expensive). And if you too are looking at a way to justify luxuriating in the more high end spectrum of the argan oil craze, look no further than her Model Citizen collection. 10% of her Model Citizen products (which now include a cleansing oil, and a whipped body butter along with with the original argan oil) go to the Imagine Initiative. The Imagine Initiative supports empowering women in impoverished areas of the world. I'm sure you've never needed a reason to use a fabulous product that evens skin tone, prevents wrinkles, and dries your hair faster (I know right?), but now you have a little more encouragement.
---
5

Chantecaille Palettes

I've never used this brand before, but I have admired their artistic palettes. Which, it turns out, are also charity palettes. Each season they release a new and more fabulous palette with crazy cool artwork featuring an endangered species (like bees or sea turtles). Only about 5% of what you spend goes to a charity specific to the species (a little cheap), but I guess you could keep it as art? Yeah, that kinda works.
---
6

The Body Shop Dragon Fruit Lip Balm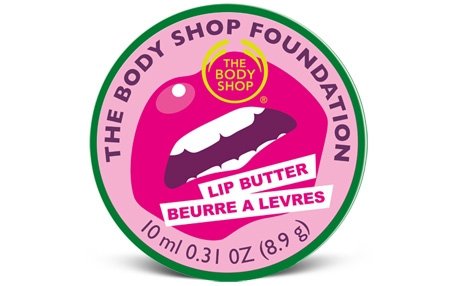 It's basically a cheap pick-me-up that you can really feel good about. Proceeds go to three of The Body Shop's great charities. Considering since 1989 The Body Shop has funded over 2,770 charities in over 109 countries - you don't have to worry about feeling good about this one. Plus who doesn't need another lip balm? And this one comes in the sweet flavor of dragon fruit, which totally screams warmer weather. You know you want to.
---
7

Ojon Beauty Products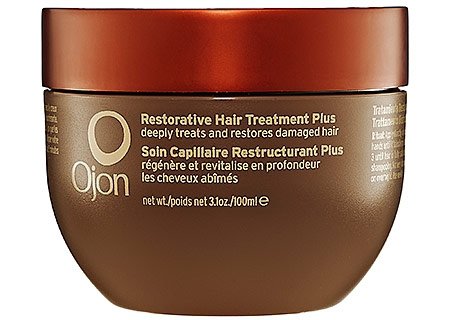 I have a love hate relationship with Ojon. On one hand it makes my hair look fabulous. But on the other, it's take A LOT of practice to figure how much product makes my hair look that fabulous. Le Sigh, the struggle. But it all makes up for it when you find out this company doesn't have just one product that is charitable, their whole entire company is centered around MOPAWI, a nonprofit charity that focuses on helping rural tribes in north-eastern Honduras. In all my years of using their products I have never seen a company more focused on their cause. I highly recommend.
Like you needed a reason to shop for more beauty products. But even so, I thought I would encourage you out a bit more (I'm such a good influence aren't I?). So what do you think of these products? Which are your favorites?
---
Comments
Popular
Related
Recent