7 Beauty Tips Using Household Items ...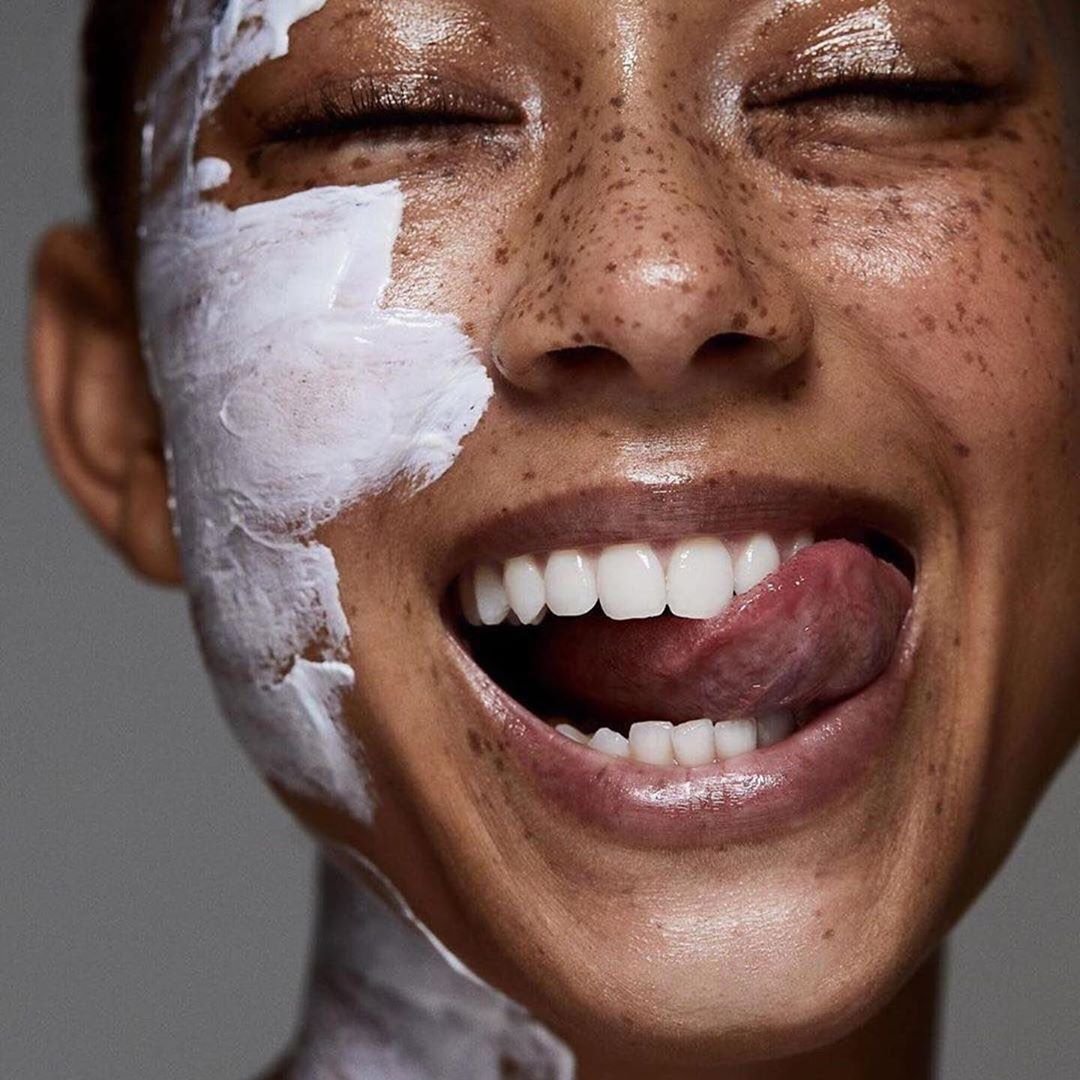 Beauty tips using household items are my favorite things in the beauty universe! Don't you agree? I mean, it's so comforting to know that everything is going to be okay even if you're fresh out of your favorite products, need to find an alternative and do it fast. And whether we're talking about a hair emergency, nails or skincare, it's no secret that anything and everything could be fixed with a household beauty product of choice. But why rely on just a few when you have the whole house and everything in it at your disposal, right? Well, that's one more reason to check out these budget friendly beauty tips using household items.
1.

Baking Soda is a Fantastic Scrub
It most definitely is, and the weirdest thing about it is that it won't make your skin feel dry afterwards! This interesting household beauty product has been brought to my attention by my sister who found it online, searching for a DIY solution for breakouts. And guess what? It does work wonders even for dry skin, making it soft and glowing, helping with even the worst of breakouts. All you'll have to do is mix a teaspoon of this powder with enough water to form a thick paste and apply it gently on damp, clean skin. You can massage it in and rinse immediately or choose to leave it on for a few minutes to get the most out of its anti-bacterial properties. And yes, beauty tips using household items probably shouldn't be this strange…but hey – why question something that clearly works?
2.

Fabric Softener Makes a Good SOS Conditioner
But it gets even weirder! Ever found yourself halfway through your shampooing routine only to find out the conditioner bottle is completely empty? Annoying, huh? If you have a sister or a roommate, you certainly know what I'm talking about! Don't freak out just yet – there is an SOS beauty tip to help you finish your wash! Reach for a bottle of fabric softener, mix about a tablespoon of it with enough water to cover your hair and voila – you've just made a conditioning liquid that will help you detangle and style your hair! It won't work as great as a normal conditioner but hey, it does beat unconditioned, tangled tresses any day.
3.

Dryer Sheets for a Frizz Proof Mane
A frizzy, static-y mane is not an issue anymore! Not with this awesome SOS beauty tip! Now, we've all heard about this alternative use for dryer sheets, haven't we? But how exactly should you use one? Well, it's pretty simple and there are even a few methods, all depending on the effect you want to produce. If your hair gets static-y after you've used a flat iron on it, you should fold the sheet in half, section your hair off into large sections, then put each section in the middle of the sheet, sliding it slowly from root to ends. This simple trick will help it lay flat, ensuring you a flawless hairstyle that won't try to defy gravity. But wait, maybe your static problem isn't that serious? No problem, rub the sheet on the brush and you'll zap static away in just a few easy strokes.
4.

Give Cooking Oil Deep Conditioning Hair Treatments a Go
DIY dye jobs can go bad, causing your hair to become extremely dry and in need of a serious pick me up. Fear not, as there is a way to restore some moisture and health right on the spot! Apply olive, sunflower, grapeseed or any other oil you use for cooking onto your poor tresses and let it sit for a few hours or overnight. Shampoo off, condition as usual and your tresses will look and feel much better.
5.

Lemon for Stain-Free Nails
Want some more budget friendly beauty tips? Well, here's one to help you have gorgeous, stain-free nails! No fancy products needed, just one plain, good ole lemon! Cut it in 10 slices, one slice for each nail. What you want to do now is rub rub rub, making sure you've covered your cuticles and underneath the nails as well. See? No stains! But that's not all! Lemon juice removes odors as well, which means your nails are now free of tobacco/onion or any other smells they might have acquired during the day!
Yes, pen curls, it's not a misspelling! Or pencil curls, or marker curls or sharpie curls! Seriously, any cylinder shaped tool you have will work, giving you a set of amazing curls or waves, all depending on the tool you choose to use. Simply dampen your hair a bit, section off the top layer, then divide the hair in the bottom layer into at least two sections. Twist the hair around the tool of choice and secure with a butterfly clip. Repeat until you've done all of your hair, let it dry and voila! I recommend visiting YouTube to see how it's done and "steal" a few other interesting pen curling techniques.
7.

Cooking Spray Spells out Perfect Manicure
I always do my nails last and, as a result, often mess them up on the way out. Totally annoying, I know, and if you're anything like me, you're pretty familiar with this feeling as well. Well, no more of that! I used to dip my fingers into cold water which, although effective, isn't really the most comfortable thing to do in winter, but that was before I picked up a new SOS beauty tip. Cooking spray! Unflavored (well, duh!), standard cooking spray! Spray it onto your nails when you're in a rush so your manicure will stay perfect despite the last moment application!
But tell me ladies – is there an SOS household beauty product you really love and use even when there's no emergency? I'm definitely loving lemons and baking soda, plus they are something I always have at home, so why not use them!
{{#comments_count}} Show Commnents ({{comments_count}}) {{/comments_count}}