If you're looking for the best dark under eye treatments out there, start your search here. We've got a list of the top 13 on the market, and one available for whatever your need or price range. Dark under eyes are no fun, and can occur from heredity, age, adrenal stress, poor thyroid function, hormone issues, aging and a night of being out with your girlfriends all night. Whatever the need, we have you covered with the best dark under eye treatments we know of.
1

RoC Retinol Correxion Eye Cream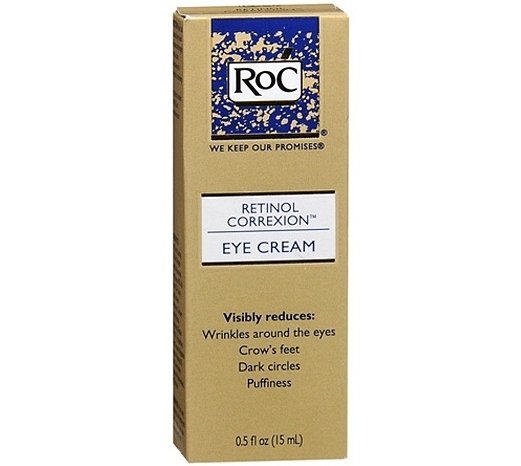 This drugstore favorite is one of the best dark under eye circle treatments of all drugstore finds out there. RoC's Correxion Eye Cream uses a retinol and mineral rich formula to help with dark circles and crow's feet and users consistently note its effective results. It is especially handy when it comes to fighting raccoon like circles around the eyes!
Price: $19 at drugstore.com
2

Neocutis Lumiere Bio-Restorative Eye Cream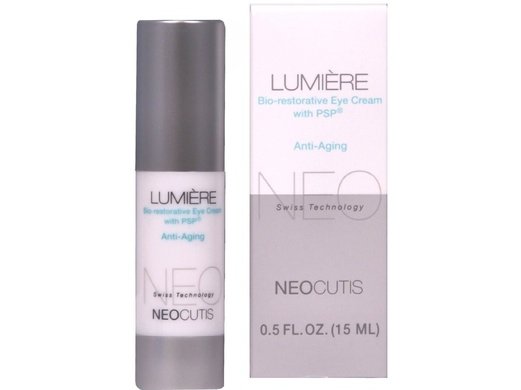 This lovely product is great for those of you who need just a bit of firming action going on. It also hydrates the skin and can help erase fine lines fast.
Price: $80
Buy Here: amazon.com
Trendinig Stories
More Stories ...
3

Dr. Dennis Gross Skincare Lift & Lighten Eye Cream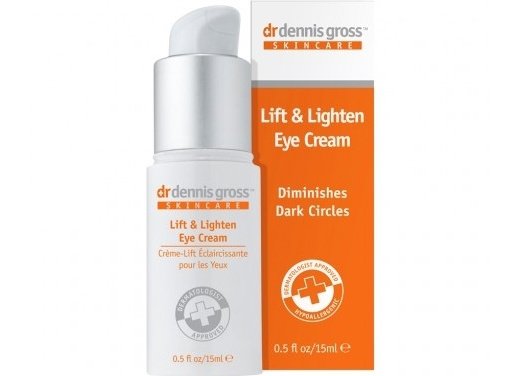 Dr. Dennis Gross's Eye Cream is the product for you if you're going the natural route. It is paraben free and made with cucumber extract, vitamins A, C, and E and licorice, resulting in a formula that is truly a one stop shop for lifting, lightening and moisturizing needs.
Price: $60 at soap.com
---
4

Clinique Even Better Eyes Dark Circle Corrector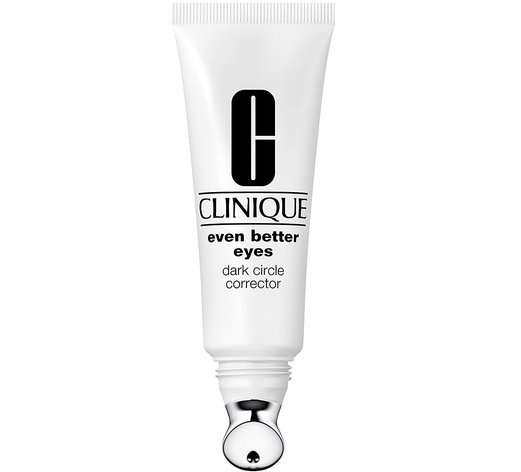 Clinique is a wonderful brand to turn to for whatever skin care need you have. Their products are scientifically based and many are proven to be effective very fast. Clinique's Even Better Eyes Dark Circle Corrector is scientifically proven and user approved, to lighten and de-puff the under eye area, thanks to its oil-free, skin strengthening formula.
Price: $40 at neimanmarcus.com
---
5

Shiseido White Lucent anti-Dark Circles Eye Cream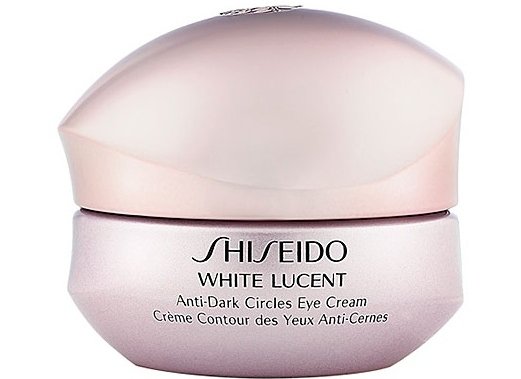 An amazing cream that lightens pigmentation, reduces melanin production that leads to dark circles, and moisturizes the complete undereye area, this product is one to love! Shisheido's signature technology is used to create a best selling product for women of all ages and under eye needs.
Price: $55 at sephora.com
---
6

SkinCeuticals a.G.E. Eye Complex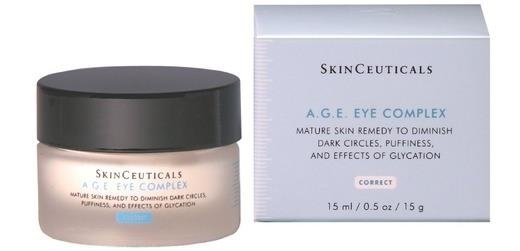 SkinCeuticals' A.G.E. Complex reduces darkness, puffiness and signs of aging. It receives 5 stars for its ability to instantly reverse the effects of aging and help diminish fine lines fast.
Price: $86 at amazon.com
---
7

Philosophy Eye Hope Advanced anti-Aging Eye Cream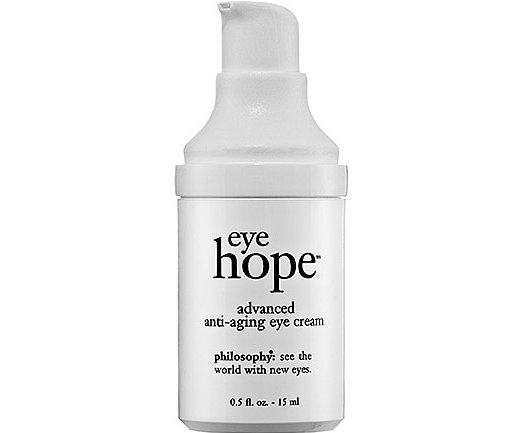 I'm a huge fan of Philosophy's skin line and love their anti-aging eye cream. This product is highly rated among users and beauty editors because it works fast and smells great. It contains a anti-oxidant rich formula, which works miracles to reduce fine lines, dryness and darkness.
Price: $49 at sephora.com
---
8

Olay Regenerist Eye Lifting Serum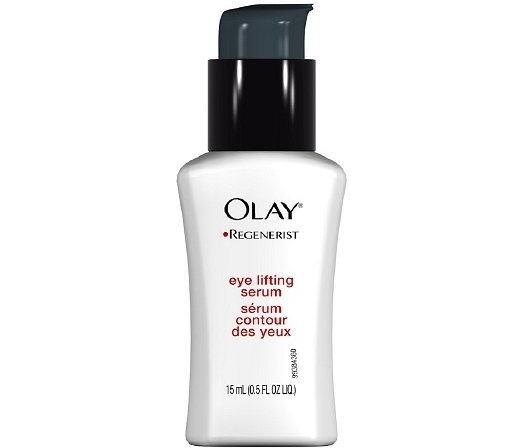 Another drugstore favorite, this serum helps lift and hydrate the eye area, while also increasing overall radiance to the eye area. I have actually used this product off and on for years and love it. It is great for morning or night, and helps reduce puffiness fast, while adding just a bit of sheen for a youthful look to the eyes. You can thank all this to the amino-peptide and B3 complex formula.
Price: $21 at drugstore.com
---
9

Dr. Brandt Flaws No More R3p Eye Cream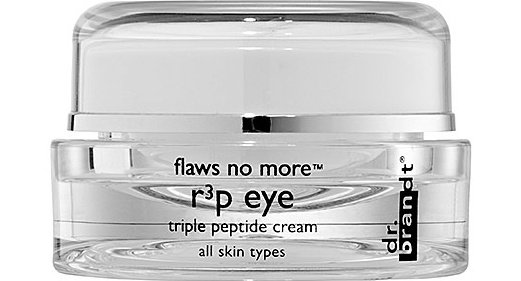 An industry favorite, Dr. Brandt's Flaws No More Eye Cream restores moisture to the eye area and helps reduce puffy eyes as well. Puffy eyes can occur from anything from dehydration, lack of sleep, stress, or too much salt, but whatever the reason, this product can help. it also contains special peptides, caffeine and vitamins A, C and E to liven and lighten the eyes, while also eliminating puffiness fast.
Price: $80 at beauty.com
---
10

Dr. Brandt Dark Circles Away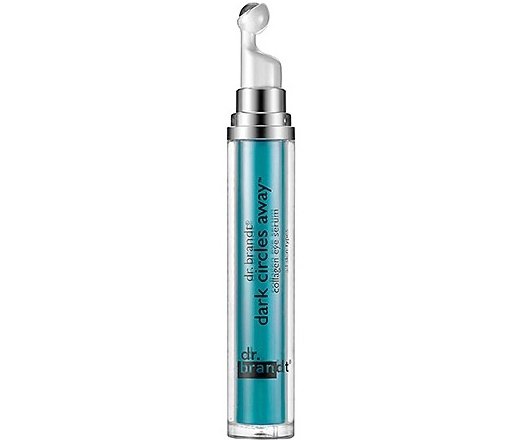 Another Dr. Brandt formula to make our list is the line's Dark Circles Away product. It is specifically formulated with miracle working collagen and microencapsulated pigment complex that helps to brighten the eye. It also comes with a convenient ball applicator and is in the form of a silky serum that helps the eyes to glow. It also soaks into the eyes fairly fast, so it won't interfere with your makeup routine.
Price: $55 at beautybar.com
---
11

Clinique All about Eyes Rich
This moisturizing cream helps reduce puffiness, dark circles, bags, fine lines and wrinkles, all in just one product. It has a soft scent that won't irritate the eyes, and is an affordable product for the array of uses it has. It also helps boosts collagen overtime, helping eyes look more youthful with each use.
Price: $30 at sephora.com
---
12

Yes to Grapefruit Dark Circle Correcting Cream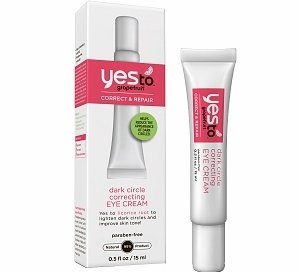 I'm a huge fan of the Yes To brand, which is made of 100% vegan and organic ingredients. The smells are incredible and a different fruit or veggie is used for various purposes. I started using the Yes To Carrots line, then the Yes to Blueberries, and now, there is a new fruit in town-Yes to Grapefruit. It's the answer to all your dark circle needs too ladies! It smells heavenly, and helps reduce dark circles overnight, plus it won't irritate the eyes and contains nourishing antioxidants from the grapefruit extract that help cover dark veins and arteries, plus boost collagen production.
Price: $15 at drugstore.com
---
13

Sudden Change under Eye Firming Serum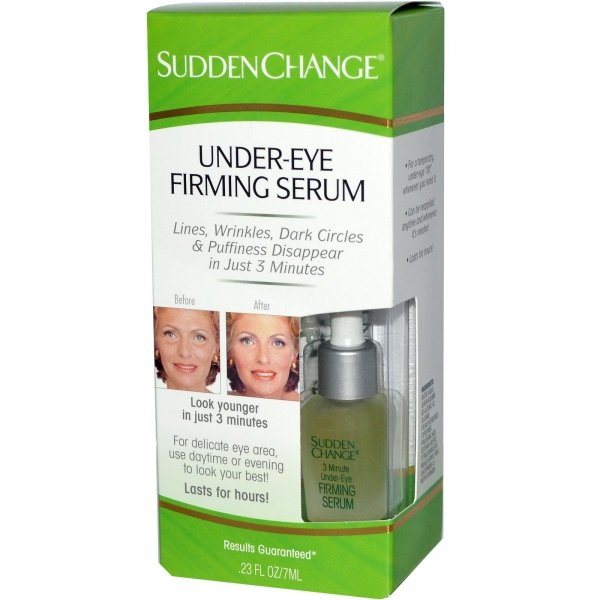 You may have seen this popular TV product advertised multiple times throughout the years, but you don't have to buy it from the television to get your hands on this miracle product. Many people I know use this special serum and rant over it, and users all over agree that it works tremendously well. This product contains a unique blend of ingredients that help reduce fine lines, wrinkles and puffiness, all in a short amount of time. It also hydrates the skin and keeps it moisturized as well.
Price: $13 at iherb.com
Under eye treatments are useful for women of all ages, no matter what your needs are. For me, that would be dark circles, but for you, it may be another reason. Do you have an under eye treatment to recommend?
---
Comments
Popular
Related
Recent