After long and busy days, facial wipes are just life savers for anyone who doesn't have the energy or time to reach for that makeup remover and cotton discs, or anyone who is traveling. They are simple, gentle and quite a luxury for your skin. Once you find those that fit your needs the most, you'll appreciate just how effectively they remove all traces of makeup, oil and gunk to get your skin clean. If, however, you are yet to find that holy grail product, take a look at this list of some of the best facial wipes on the market.
---
1

Philosophy Purity Made Simple One-Step Facial Cleansing Cloths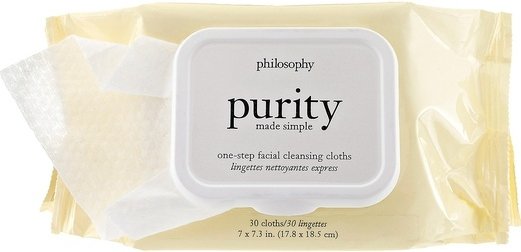 I actually tried the Philosophy Purity Facial Cleansing Cloths myself not long ago, and I was quite impressed. Although they are a little pricey for my taste, this product does a great job of getting rid of every inch of makeup, leaving your skin refreshed and smooth. I have noticed that after using other wipes, I always had that leftover-film feeling on my skin, but you don't have to worry about that with this product. These makeup wipes are gentle, natural and overall just a great beauty product to try out!
Price: $15.00 at sephora.com
2

Olay Total Effects 7-in-1 anti-Aging Cleanser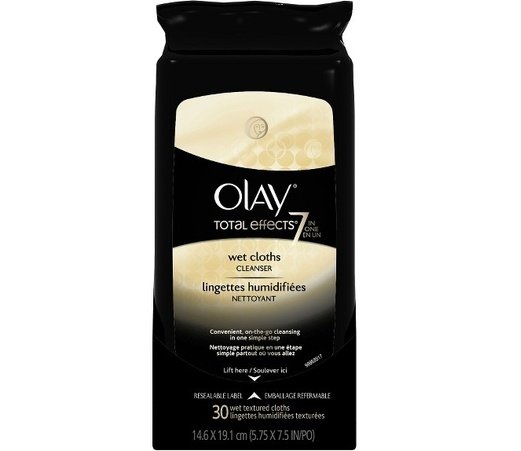 I have always been a fan of Olay beauty products, so I was pretty excited to find out that they have some of the most talked about facial wipes. Although I have yet to try them myself, this product claims to not just minimize your pores but also leave your skin looking younger and smoother after repetitive use. Another perk for these facial wipes is that they are unscented, so you can be sure that this product won't irritate your nostrils or your skin!
Price: $6.00 at walgreens.com
---
3

Simple Kind to Skin Facial Cleansing Wipes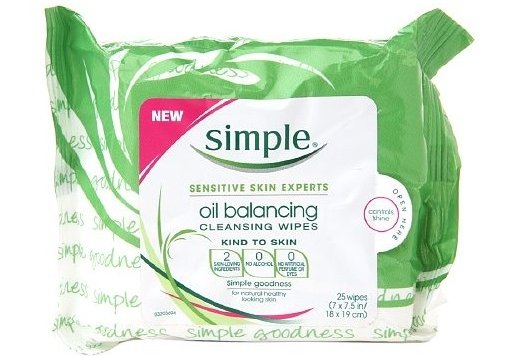 Another affordable product is the Simple Kind to Skin Facial Cleansing Wipes. It is renowned as a drugstore favorite which contains only natural ingredients, such as vitamin B5, and has no animal-derived products. These cleansing cloths support healthy and radiant skin for a great value price, so there isn't really a reason why they are not worth trying. Countless numbers of users swear by this product, claiming that it removes even the toughest waterproof mascara and is suitable for all skin types!
Price: $5.00 at ulta.com
---
4

Neutrogena Oil-Free Cleansing Wipes - Pink Grapefruit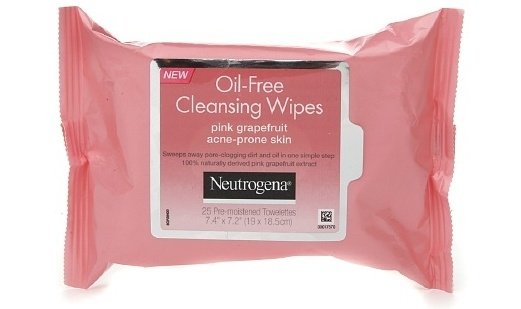 If you are looking for a product with a citrus smell that cleans even the deepest pores while also removing oil and treating acne, this product is practically calling your name! It is 100% derived from pink grapefruit extract and it's a quick substitute for washing your face. However, this product is not made to be used around the eyes; it is mostly made to calm your skin and treat some of the most prominent acne.
Price: $7.00 at ulta.com
---
5

Yes to Blueberries Brightening Facial Towelettes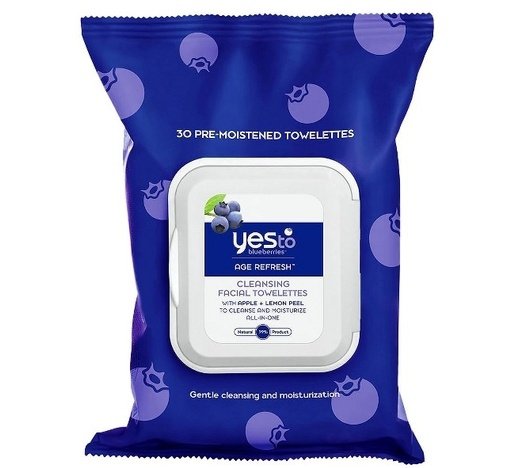 These berry scented facial wipes have many beneficial purposes: they gently cleanse, remove makeup, moisturize skin, and even brighten it! So if some of your concerns are your skin health and aging, this product is made for you. In addition, if you love 'going green,' this product will make you happy because it is also biodegradable!
Price: $6.00 at target.com
---
6

Ole Henriksen Truth to Go Vitamin C Wipes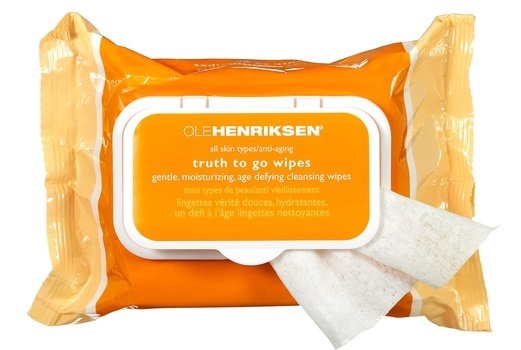 The Ole Henriksen Truth to Go Vitamin C Wipes do everything that luxurious facial wipes do, which is remove dirt, makeup and grime. Additionally, however, they nourish the skin with essential fatty acids and the incorporated Vitamin C and microalgae aid in brightening, firming and smoothing the texture of the skin. These wipes are refreshing, cleansing and clarifying!
Price: $15.00 at sephora.com
---
7

Burt's Bees Facial Cleansing Towelette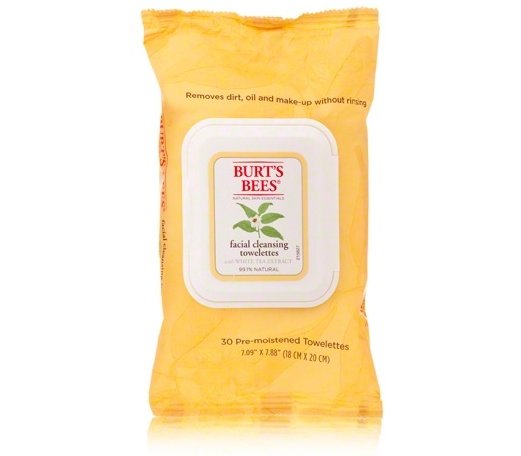 Burt's Bees is known for producing some of the most natural products, which is why it is not surprising that these cleansing towelettes are dermatologist and ophthalmologist tested. These wipes are also infused with white tea, aloe and cucumber for a refreshing and clean feel. They are also great for taming acne and soothing your skin. Go ahead and find out if these wipes are right for you.
Price: $6.00 at ulta.com
---
8

Boots No 7 Quick Thinking 4-in-1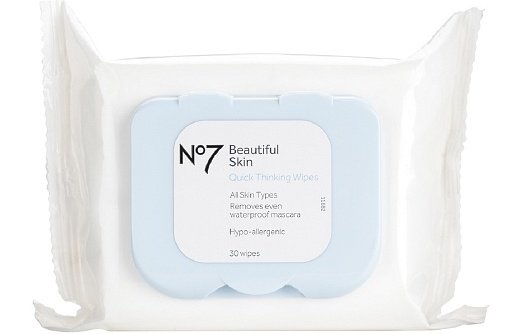 This is actually the next set of facial wipes that I am planning on purchasing. Boots No 7 Quick Thinking 4-in-1 is known for removing the most stubborn makeup, while still nourishing your skin with vitamin pro B5 extracts of witch hazel and fennel, and moisturizing for a healthy appearance. These wipes are great for removing impurities and toning your skin. They are fragrance free and have great reviews!
Price: $7.00 at target.com
---
9

Josie Maran Bear Naked Wipes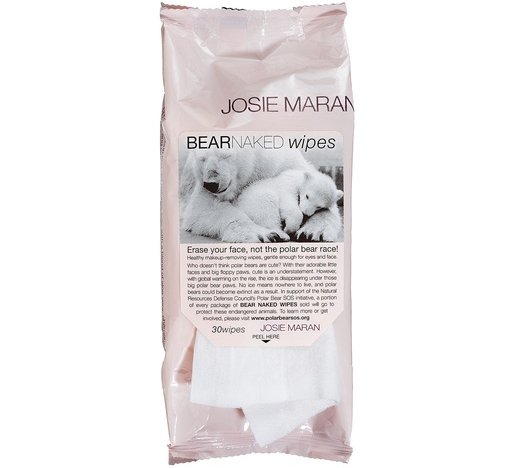 Josie Maran Bear Naked Wipes are makeup-removing towelettes with a blend of aloe vera, chamomile, cucumber and vitamin E, that gently remove makeup and leave your skin as soft as a baby bear's fur. They are biodegradable and tender around the eye area, making it really tempting to splurge on this chemical-free product and overlook other products on the market.
Price: $12.00 at sephora.com
---
10

Ponds Exfoliating Renewal Wet Cleansing Towelettes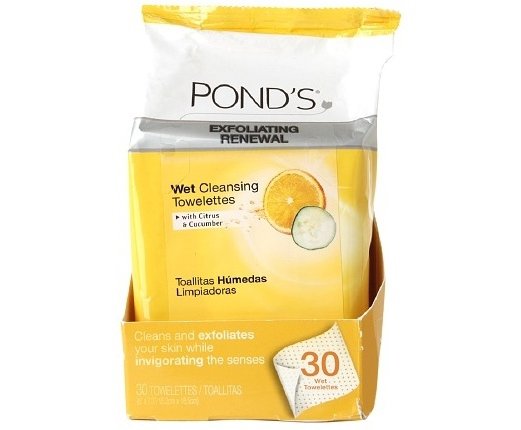 These cleansing towelettes are said to polish away dullness and brighten your skin while effectively leaving your skin clean and fresh. The invigorating beads make your skin feel fresher and more alive by exhilarating your senses with a pleasing scent. These wipes are also hypoallergenic and ideal for all skin types. Don't shy away from this product because this might be the perfect product for your skin!
Price: $6.00 at walgreens.com
---
11

Neutrogena Make-up Remover Cleansing Towelettes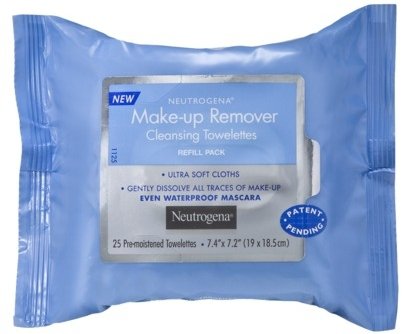 This is another Neutrogena product that is loved on a wide scale by women around the world. The wipes are soft and gentle on your skin but still really effective and fast at removing makeup. So if you are looking for something simple, unscented, and cleansing without too many luxurious ingredients included, make sure to check this product out! You won't regret it.
Price: $4.99 at target.com
All of these facial wipes take the top spots for cleaning your face of makeup and leaving it smooth and healthy. Everyone's skin is different so it is important to keep trying out products until you find the right one for you. Hopefully this list will help you start the search for those perfect facial wipes! Which ones are you planning on checking out first?
---
Comments
Popular
Related
Recent