Have you noticed all the fabulous beauty products from fashion brands?! Even if we can't afford the high fashions that these infamous fashion brands are known for, we can certainly try out some of their swanky beauty products! I rounded up eight of the best beauty products from fashion brands that are definitely worth the splurge!
1

Burberry 'Lip Velvet' Long Wear Lipstick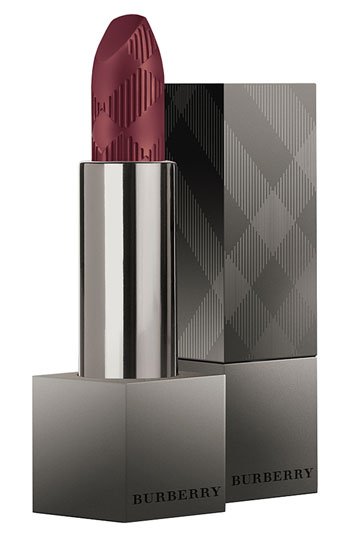 One of the best things about beauty products from fashion brands is that they have such chic and sleek packaging. Check out this Burberry lipstick for example. For starters, the lipstick comes in a super elegant casing with the classic Burberry tartan. But once you open it up, the lipstick bullet is also etched with the tartan design! Aside from its glam appearance, this lipstick is also long wearing, super pigmented and velvety-smooth as the name implies.,
2

Tom Ford Nail Lacquer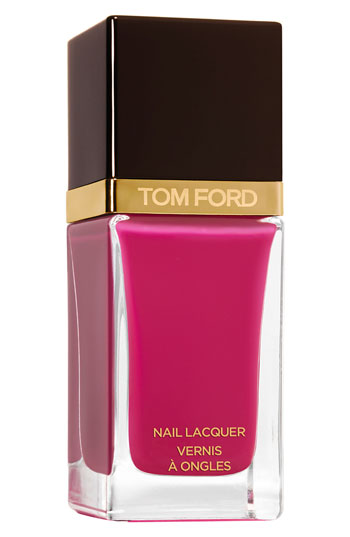 I normally buy my nail polishes from drugstores, but every once in awhile you stumble upon something so eye-catching that you just have to have. That for me was Tom Ford's nail lacquer. His collection of nail polishes comes in the most amazing colors and is easy-to-use and opaque. You won't have to worry about applying a ton of coats to get the color you want and they're such a treat to look at and use!
3

Yves Saint Laurent 'Touche Éclat' Radiant Touch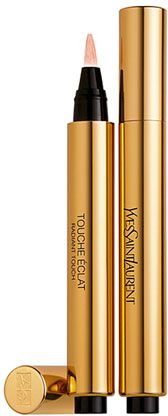 There are actually quite a few cult beauty products from fashion brands. YSL's Touche Éclat is one of those items that has legions of admirers who consider it one of their must-have beauty products. What makes this product so special, you ask? Well, this multi-purpose tool can be used to highlight, contour and even cover up shadows and signs of fatigue!
4

CHANEL VITALUMIÈRE Moisture-Rich Radiance Fluid Makeup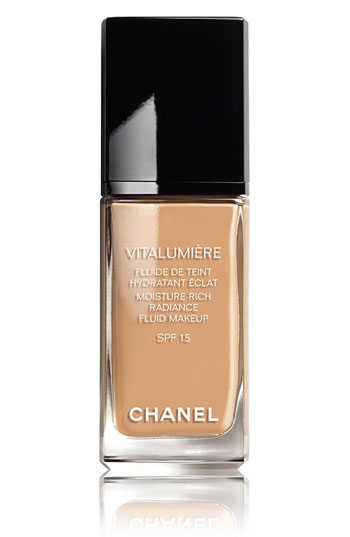 Owning a quilted Chanel handbag is on my fashion bucket list, but in the meantime I'll settle for using some of their luxe beauty products! I've used many of Chanel's beauty products and I think I've always been most pleased with their foundation and skin care items. This foundation is ideal for dull, dry or uneven skin. It even contains light-reflecting pigments to create soft, radiant skin!
5

Topshop Kohl Eyeliner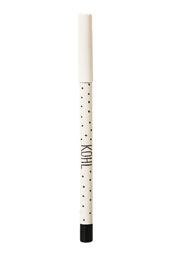 One of the more affordable items on this list of makeup from fashion brands is this eyeliner from Topshop. I love browsing Topshop's ultra-modern and stylish fashions and even have the makeup to match! This kohl eyeliner is perfect for lining and defining the eyes as it leaves a super intense, precise line and glides on like a dream!
6

Charlotte Ronson 2 X a Charm Double-Ended Blush & Bronzer Cream Stick

Lucky for us, fashion designer Charlotte Ronson created both high end and affordable clothing collections so we can afford to rock her fashions and her cosmetics! One of the standout beauty products from this designer is her dual-ended cream blush and bronzer that imparts a subtle glow. This is a cute and convenient way to primp and it saves tons of space!
7

Dolce & Gabbana Smooth Eye Colour Quad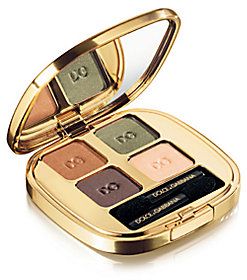 Out of all the makeup fashion brands, Dolce & Gabbana takes the cake for the best packaging! Everything from their lipsticks to blush and powders all come in the chicest gold packaging and they paid attention to every last detail! Their Smooth Eye Colour Quad strikingly houses four rich, blend-able and pigmented colors that work beautifully to create day or night looks!
8

Dior Diorshow Mascara

Makeup from fashion brands has really come a long way! Dior's Diorshow mascara is another cult beauty product that has earned its place in beauty hall of fame. This mascara purports to lengthen, define, curl and provide tons of volume to lashes that are worthy of supermodels! Hey, if I can't it make it to fashion week, at least I can use some of the makeup!

Fashion brands have proven that they know what they're doing when it comes to fashion and beauty! Although makeup from fashion brands is on the pricier side, I love that we can splurge on some of their products and glam up our look! Do you use any makeup from any fashion brands? How do you like it?