7 Makeup Mistakes That Make You Look Older ...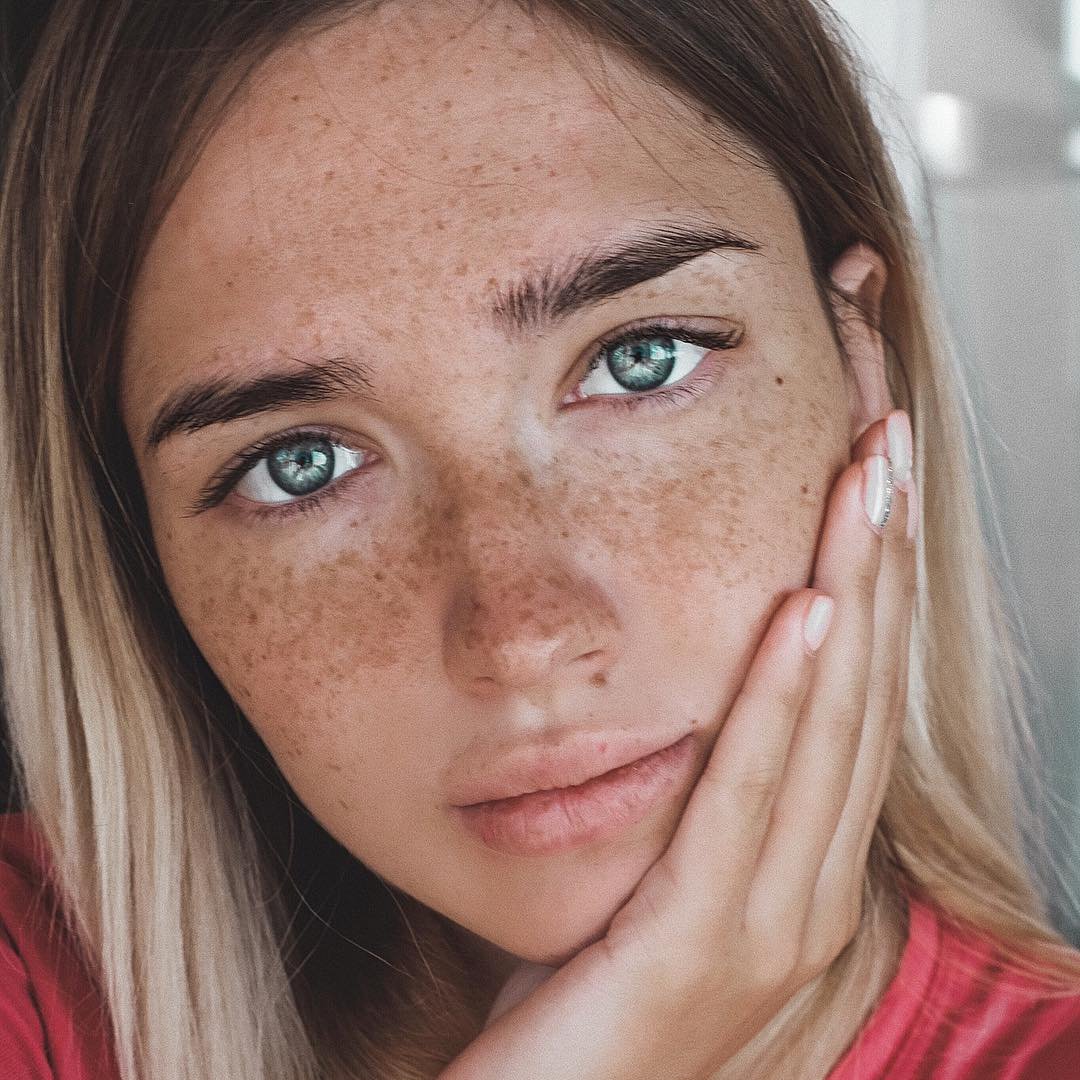 When we were younger we wore makeup wanting to look older but now that we've grown up, we want to make sure that we don't make these common makeup mistakes that can make us look much older than we are! We all want to grow old gracefully but I don't think anyone wants to fast forward the process just by the way they apply their makeup! Look over these 7 makeup mistakes that make you look older to make sure you're always looking your best!
One of the biggest makeup mistakes a woman can make is to pile on foundation with the hopes of it hiding all of her blemishes and fine lines. Too much product actually exaggerates fine lines and wrinkles by settling into them so it's best to use a light hand when applying foundation. For a more youthful looking glow, choose a lightweight liquid foundation, tinted moisturizer or BB cream over a heavy foundation or powder foundation that will blend beautifully into your skin!
Another common beauty blunder that ages you is to over pluck your eyebrows. If you're not channeling Maleficent from Sleeping Beauty, flaunt full brows! If you've overplucked your brows or just have naturally thin brows, don't worry, we can certainly fake fuller eyebrows with a brow powder or pencil! The key is to have nicely filled-in eyebrows that aren't too dark or appear like you're permanently mad at the world so they naturally frame and accent your gorgeous and youthful face!
Concealer can be our best friend or our worst enemy when it comes to a beauty blunder that ages you. Avoid getting overenthusiastic with any type of concealer to steer clear of emphasizing any imperfections. If you have a concealer that you adore for covering up blemishes, the formula is likely too heavy and inappropriate for covering up dark circles making you appear older and vice versa. So another good tip is to avoid utilizing one type of concealer for all of your concealing needs because it likely won't work for everything.
Another common makeup mistake that can make you look older is to overdo your face with powder. If you have oily skin you might feel like you have to reapply powder often to get a matte finish or some ladies just like to apply a lot of powder to even out their complexion but it actually works against us. Too much powder can blur the dimensions of our face, make our skin look dull and it can crack and emphasize lines. Get in the habit of shaking off excess powder from your brush or if you use a powder puff, tap or rub off excess before applying it to your face.
It's not too often that you'll see this makeup mistake now, but some women learned to apply blush in a harsh stripe that started at the temple and ended nowhere good! Makeup trends come and go but applying color to your cheeks in a straight line that starts up high on your face like this will only age you and make your cheeks look sallow. When choosing a blush, go for a bright color to bring life to your face and make cheeks look fuller by applying it only to the apples of your cheeks.
If you're looking for a makeup tip to make you appear older, go for dark matte lips! Dark hues with a matte finish on the lips tend to look severe and the formula in matte lipsticks are drier making the color settle into lines and tend to make lips look parched. Another thing to consider when wearing dark matte lips is that you have to be super fastidious when applying it or the color can bleed making you look a tad bit scary and not to mention ancient!
Skipping primer in your beauty routine is another one of the avoidable makeup mistakes that make you look older. Not applying primer prior to face makeup will only accentuate blemishes, dryness or enlarged pores so be sure you include it in your beauty stash to get the most flattering finish on your face and make sure your concealer and foundation does exactly what you're paying it to do!
Have you ever made any of these makeup mistakes? I know I have, being a child of the 80's it's hard not to revert back to old ways but I definitely don't want to look any older than I have to! Makeup gives us the power to transform our looks so make sure you use your makeup with care! Do you have any tips on avoiding makeup mistakes that can make you look older?
Top Image Source: theonlyswan.blogspot.in
{{#comments_count}} Show Commnents ({{comments_count}}) {{/comments_count}}