You might not know it, but you probably have some mood-boosting beauty products in your purse, makeup bag or bathroom counter. That's because mood-boosting beauty products can come in all sorts of shapes, sizes, colors and brands. It doesn't have to be some magical formula that's laced with happy serum; it's any beauty product that makes you happy when you apply it or brings a smile to your face when you wear it. Since this time of year is colder and the days are shorter, I thought it was the perfect time to introduce to you some of the freakishly great mood-boosting beauty products you can find under $11 today.
---
1

Sonia Kashuk Purple Seductia Shower Gel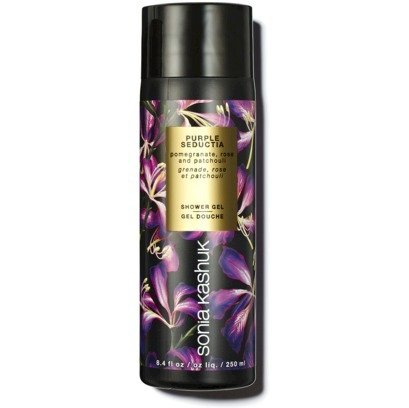 Scented shower gels are one of the mood-boosting beauty products I wouldn't want to live without! Taking a shower helps me wake up, wind down and everything in between so having a body wash with an amazing fragrance is a must-have for me to give my mood a little boost. Sonia Kashuk has a new line of body lotion, body wash, eau de toilette, body oil, body butter and hand crème in four intoxicating scents that's perfect for the job. Find them at Target from $6.99-$10.99.
---
2

E.l.f. Essential Super Glossy Lip Shine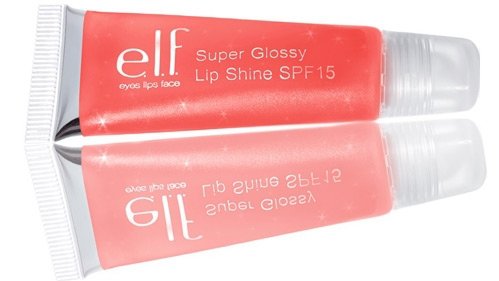 Lip gloss is another beauty product that we can all use in our winter beauty routine. I tend to prefer lip glosses to lip sticks because they're much more moisturizing during these dry winter months. This cute little lip gloss from e.l.f. contains SPF 15 to keep your lips protected and it comes in twelve different shades. The mood-boosting part is that it makes lips look luscious for only $1! Get it at eyeslipsface.com for $1.
3

Bonne Bell Lip Smacker Lip Gloss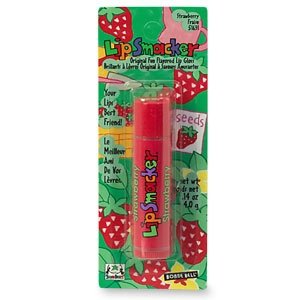 This is another fun, winter beauty staple for anyone who wants to keep their lips hydrated and smooth. Although this product is called a lip gloss, I would consider it more of a lip balm than anything else due to the texture and wear of the product. According to their website, Bonne Bell has created over 800 different flavors of Lip Smackers and it's been bringing smiles to women of all ages for decades. Why not join them in the fun? Available at colorandflavorshop.com for $1.75.
---
4

Physicians Formula Happy Booster Glow & Mood Boosting Blush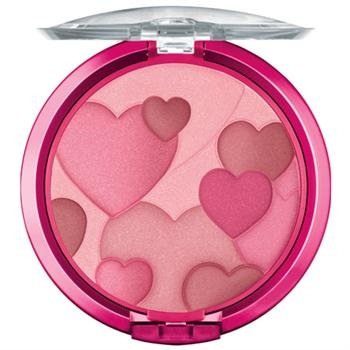 This beauty product is actually designed to boost your mood believe it or not. I've tried the Happy Booster lipstick before and it really wasn't anything to write home about, but this blush seems to consistently have solid reviews. This blush was formulated with plant extracts that are supposed to promote happiness and mimic the effect of endorphins which are also known as feel good hormones. Whether the plant extracts work or not, the hearts are sure to make any girlie girl smile! Sold at drugstore.com for $9.56.
---
5

Sally Hansen Hard as Nails Xtreme Wear Nail Color in Blue It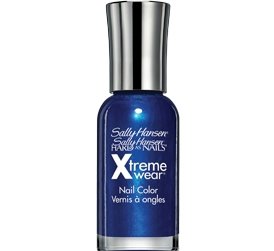 Nail polish just does it for me. I love seeing cool nail art, looking at swatches of different nail polishes and of course, painting my own nails. With that said, this list of mood-boosting beauty products just wouldn't be complete without a cool nail color that I think looks great on everyone. Blue It isn't too dark to where you can't tell if it's blue or black but it's also light enough where you could wear anytime of the year. Get yours at Walmart for $2.48.
---
6

Sephora Collection Ombre Bobby Pin Ups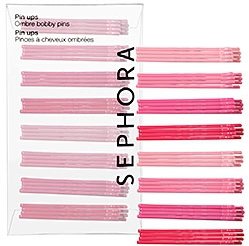 From wrapping paper to cakes, bowls and hair, everything is coming up ombre these days! I actually consider that a good thing though, because ombre makes me happy. If graduated colors make you happy too, these bobby pins were made to be worn by you. Sephora's Bobby Pin Ups come in pink, purple, green and blue so you can easily add some fun colors to your daily attire. Get them at Sephora for $6.
---
7

Bath and Body Works Frosted Cupcake Small Candle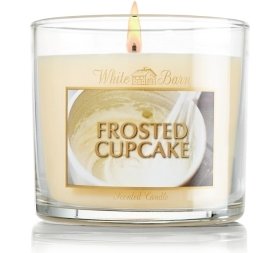 Bath and Body Works candles aren't exactly what I call affordable, but their candles are so sinfully delicious-smelling that I just can't resist. Frosted Cupcake is one of those fragrances that just make my olfactory senses smile with glee. The next time you feel bored or just blah, light this up and get happy! At Bath and Body Works for $10.
---
8

LUSH Dorothy Bubble Bar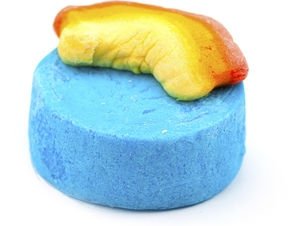 Make baths part of your winter beauty ritual this year. Taking a bath will warm you up, relax you and you can soak your troubles away with this cute bubble bar. This colorful bar will turn your bath water blue and envelop you in lots of billowy bubbles. It's also scented with uplifting scents like ylang ylang, sweet figs and orange oil. Get it at LushUSA.com for $6.25.
---
9

Aveeno Postively Nourishing Energizing Body Lotion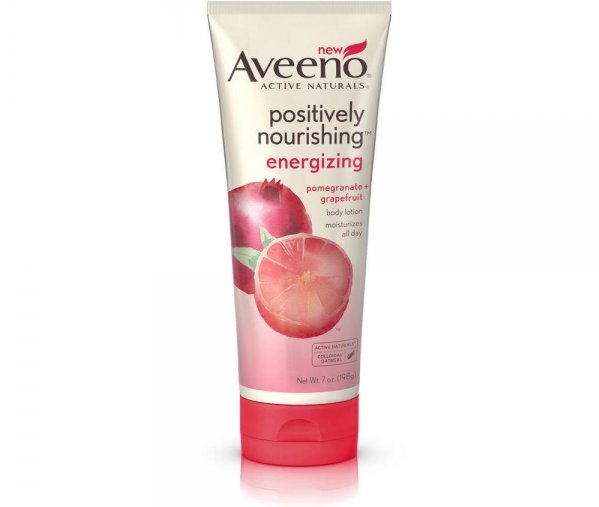 Let the aroma of fresh grapefruit and pomegranate lift your spirits and keep your skin hydrated all day long. Anything with a grapefruit scent is very energizing and smile-inducing for me so this is a very subtle yet effective way to stimulate the senses and put a smile on your face. Get it at Soap.com for $5.95. If you want some extra energizing benefits, get your hands on some peppermint essential oil. One little bottle can help with nausea, migraines, reduce stress, increase concentration and attention span and soothe stomach aches! You can find a small bottle at health foods stores for under $10.
Are you ready to give your mood a big boost with the help of some budget-friendly beauty products? There's really no need to have to splurge on super high priced beauty products when there are plenty of options at lower price points. Do you have a beauty product that boosts your mood? I'd love to know what it is!
---
Comments
Popular
Related
Recent