Take a look at any beauty section of a store and you'll find countless beauty products that promise to make miracles happen and help us realize our wildest beauty dreams. And although a select group of women swear they work, shoot, it might've even worked for you! To the rest of us, it's just another one of the gimmicky beauty products to add to our list crappy creations that we wish we never bought! Here's a list of 9 tried and sometimes detested beauty products that failed to deliver.
---
1

Physicians Formula Happy Booster Glow & Mood Boosting 2-in1 Bronzer & Blush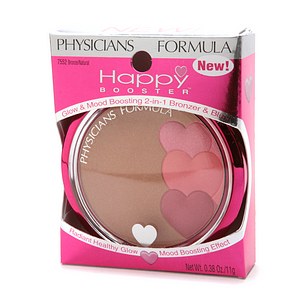 Price: $13.95 at drugstore.com
Makeup that purports to boost your mood-this has to be one of the most gimmicky beauty products out there! Sure, the packaging, colors and design can put a smile on your face but as far as the product itself, lots of ladies reported no such change in mood. The brand is quite reputable for the most part and they report infusing the product with natural plant extracts that promote happiness but this looks and feels like a big makeup fail.
2

L'Oreal True Match Roller Perfecting Roll on Makeup SPF 25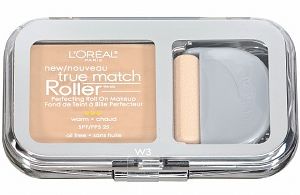 Price: $14.99 at drugstore.com
At first glance this beauty product gimmick looks different and kind of fun; you get a little roller applicator and it looks super easy to use. Then you realize it's like painting your face and who the heck wants to paint on makeup, we're trying to look natural here not spackle our faces! The concept is cool-ish but the roller is designed to cover flat surfaces whereas our faces have curves and dimensions so as far as the applicator itself, take a pass on this one!
---
3

Lancôme 'Ôscillation Powerfoundation' Mineral Makeup SPF 21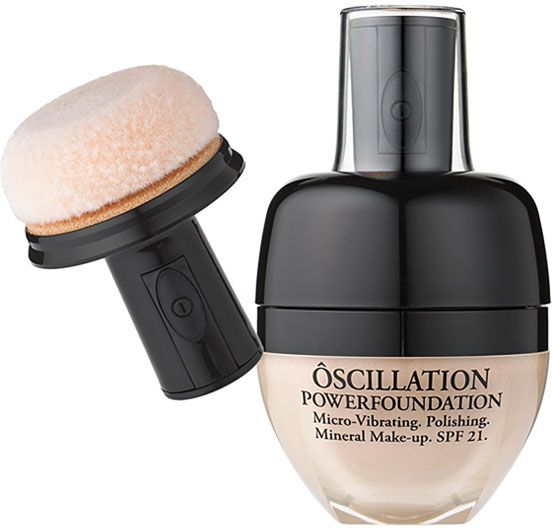 Price: $48 at shop.nordstrom.com
This is one of the more debatable products that wasn't a total makeup fail for everyone. Some ladies fell in love with the various oscillating line of products that came out last year in the department store and drugstore, but some people just didn't see the point. I can see how a vibrating mascara wand and powder applicator would appeal to the masses as it can make application more even and uniform, but many women reported that an oscillating powder just made for a big mess!
---
4

Maybelline Dream Bouncy Blush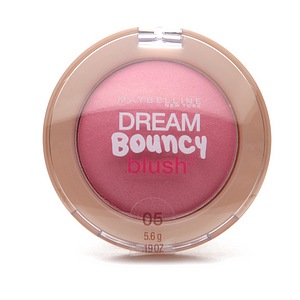 Price: $7.99 at drugstore.com
Here's another gimmicky beauty product that has its share of fans and critics, the powder-gel formula gives this blush a lightweight and bouncy texture that is supposed to literally melt like butter onto your skin. The consistency of this blush is definitely different but multitudes of women say that it lacks pigmentation, doesn't apply smoothly or evenly and lacks staying power. Sounds like this fluffy blush just didn't make the cut as a quality product for many of you.
---
5

L'Oreal the One Sweep Eye Shadow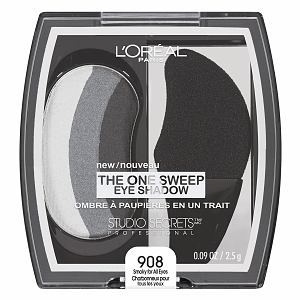 Price: $9.49 at drugstore.com
Achieving a sultry smoky eye is one of the biggest challenges a woman faces so when an eye shadow that touts to cut out the fuss and mess of creating the perfect smoky eye, many of us were doubtful and predicted a big makeup fail. Users of the One Sweep reported that the big sponge applicator was difficult to maneuver; the shadow was hard to blend and flaked. Take a look at the scores of rants on this product and you'll be a non-believer too!
---
6

Too Faced Mood Swing Emotionally Activated Lip Gloss
Price: $12.74 at amazon.com
We all like to have fun with our makeup and this lip gloss probably appeared to be a good idea on paper, but in reality it's no wonder this mood lip gloss got labeled as one of the top gimmicky beauty products! Too Faced is a well-liked brand and while I enjoy most of their products, do we really need another lip gloss in our lives and one that changes color unexpectedly with our body temperature? Users had various complaints like the color not changing or the color would change to unflattering colors for their skin tone. Unless you like surprises with your lip color, it doesn't seem worth the gamble to me!
---
7

Ciaté Caviar Manicure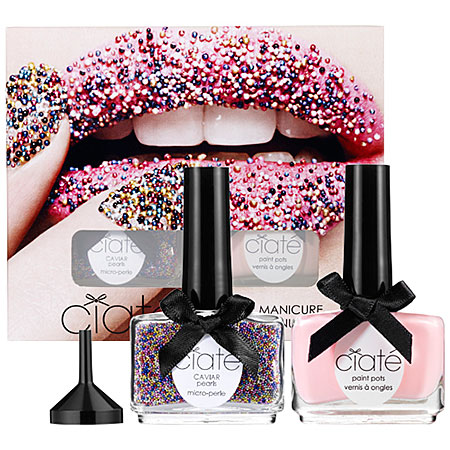 Price: $25 at sephora.com
I like unique manis just as much as the next gal but when I first heard about this caviar manicure, I knew it would be just another beauty product gimmick! The 3-D caviar beads look very chic and trendy but this manicure lacks staying power-many ladies reported losing most of their beads within 30 minutes of application and ended up finding beads in their hair, clothes and purse! If you like the look of this mani, DIY it with craft beads at a much lower price!
---
8

Violent Lips Temporary Lip Tattoos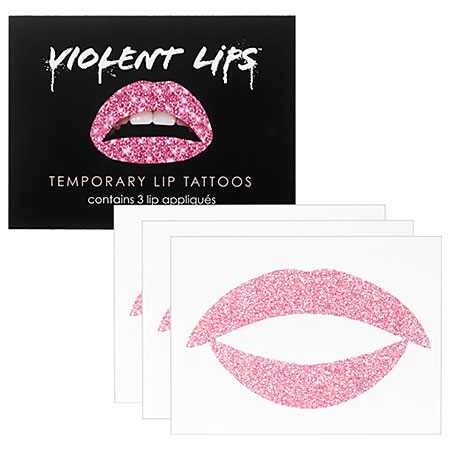 Price: $7 at sephora.com
This gimmicky beauty product is great for those who like to draw a lot of attention to their lips and make heads turn! This product had a lot of raves for the long lasting formula and fun patterns but several ladies indicated that the tattoos can be quite difficult to put on and since it's so heavily pigmented, a mishap with the application can mean a big mess on your lips! This product was really hot for a minute but now you can find these on clearance along with the other fleeting beauty fads.
---
9

Revlon Grow Luscious Mascara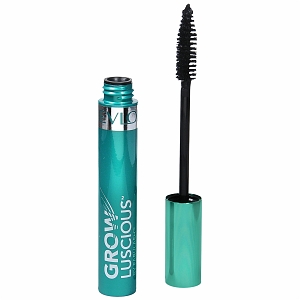 Price: $8.99 at drugstore.com
Any mascara that claims to grow lashes in any way aside from the ones that contain fibers should all be labeled as gimmicky beauty products! I'm a believer in mascara formulas that help lengthen your lashes but I've never heard of anyone reporting that mascara actually helped their natural lashes grow. This particular mascara contains an ingredient that supplements the natural growth cycle, improves overall appearance and condition of your eyelashes with every use. Sounds much too good to be true!
These gimmicky beauty products can be fun to try out, but who wants to spend their money on a substandard product?! Have you ever bought any of these makeup fails or have any of them worked for you? What's the most gimmicky beauty product you've ever come across?
Top Image Source: sandrascloset.com
---
Popular
Related
Recent