It makes me cringe and laugh at the same time when I think about how long I used to spend doing my makeup as a teen, especially considering there are some really great multi tasking beauty buys out there that could have prevented this! I've streamlined my makeup routine to a flat 7 minutes now, of which I'm profoundly proud, but that wouldn't have been possible without a few fabulous products that help move things along quicker. Check out my favorite multi tasking beauty buys which can help you knock off a few minutes of your own routine. After all, we are busy women and can use all the spare minutes we can get, right?
---
1

Multi-faceted Eyeshadow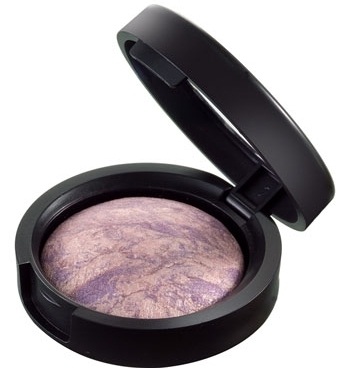 One of my favorite multi tasking beauty buys to use is multi faceted eyeshadow. Instead of buying five different colors to use on your eyes, try buying a compact with multiple shades swirled in together, in a multifaceted approach. These are naturally mixed together so that when you put them on, they create the same multi-faceted look on your eyes. For instance, one of my favorites includes swirls of tan, beige, white and brown, which are some of my favorite shades. When applying them on at the same time with a brush, my eyeshadows naturally have a natural, multi-colored shine to them, instead of one solid color.
---
2

Lip Gloss with Spf Moisturizer

My lips tend to dry out pretty easily, so instead of using a lip moisturizer that contains SPF and waiting for it to dry before I apply lip gloss, I just buy a lipgloss that includes SPF in the formula. My favorite brands are Burts Bees and Kiss My Face, if you need a good suggestion. This saves time and saves your lips from drying out.
---
3

BB Cream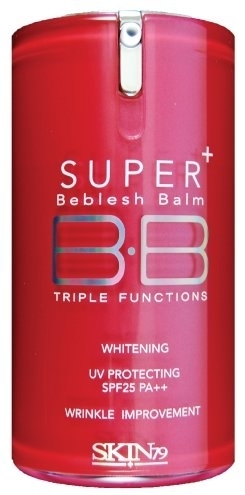 I adore BB cream, especially Physician's Formula brand. This magical cream acts like primer, foundation and powder in one. It naturally gives your face a flawless finish, total coverage and keeps it soft and moisturized. The company also makes a BB powder I like to use if the weather is really humid or I might be sweating.
---
4

Highlighter Blush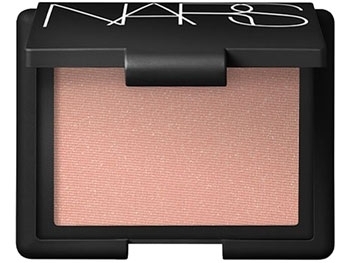 Another one of my favorite must-have beauty items is a cheek highlighter/ blush made by Bonnebel. It gives your cheeks this beautiful, illuminated pink glow that somehow looks incredibly natural. It has been a must have for me for 5 years because it saves so much time and costs under $5. The product name by Bonnebel is Blend 'n' Glow, but you can find other brands that offer something similar if you like.
---
5

Coconut Oil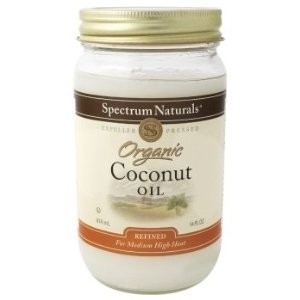 This multi-tasking beauty item might just surprise you with all the amazing things it can do! Coconut oil isn't just for using in the kitchen girls. I use coconut oil as a body moisturizer, a makeup remover, an anti-wrinkle cream at night, and use it as a hair conditioner as well. Just keep a huge jar in your bathroom and buy organic since everything you put on your skin is so important! Nutiva is a great inexpensive brand.
---
6

Leave- in Conditioner Spray

I adore leave- in conditioner sprays! They aren't only for conditioning your hair, even though they do work great for that too! I also use them as a detangling agent, or as a texturizer if I'm wearing my hair curly and want to add a little scrunch to my hair without drying it out with gel or mousse. Leave-in sprays also work great as a finishing spray if you have dry hair like I do. I haven't touched hair spray in years, and instead, use leave-in-conditioning sprays to spray away any fly aways, or tame any frizzies quickly.
---
7

Baby Shampoo

Here's a trick you might not know about yet. Baby shampoo is actually a handy multitasking beauty buy for a few reasons. First, it makes a great shampoo if you have sensitive hair or skin due to its gentle nature. Second, you can use it to take off your mascara since it won't make your eyes burn. Lastly, I wash all my makeup brushes in baby shampoo once a week and let them sit overnight in the shampoo and some water. Then, just rinse the next day and let them dry for a couple hours.

There are tons of ways to streamline your beauty routine, especially when you get creative. While I appreciate luxury items that can multi task for you, there are plenty of affordable, more frugal options like these I've mentioned here too. What's your favorite multi tasking beauty buy?

Sources: bonnebell.com, burtsbees.com, kissmyface.com
More
Comments
Popular
Recent