There's nothing masculine about covering your body with tattoos. Of course, if you want them to look dainty, then you need to choose the right fonts and designs. If you're thinking about getting a quote, song lyrics, or a name on your body, then you should search through as many fonts as you can until you find the perfect fit for you. If you're looking for some feminine tattoo fonts, you should check out these websites:
1

Font Space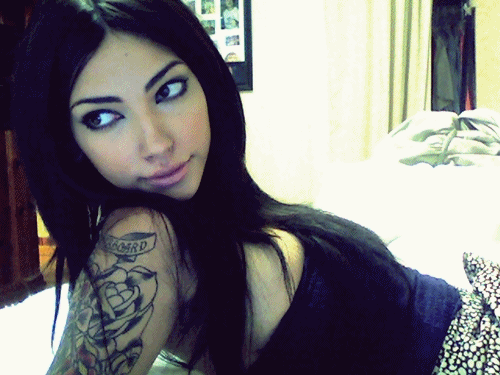 Font Space is filled with different feminine tattoo fonts for you to test out. There are even categories that you can choose to look through, like cursive and elegant. That way, it'll be easy for you to sift through the type of fonts that interest you. The best part? There's a little bar that allows you to type in the words you're planning on getting tattooed, so that you can see exactly what it would look like.
2

Lettering Tattoos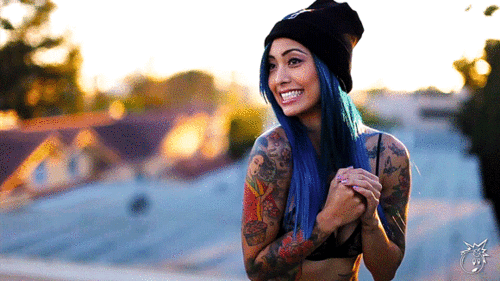 If you don't find what you need on the last site, then you should take a look at Lettering Tattoos. It takes a little longer to look through the fonts, because you have to type in your words, click on a font name, and have the site generate the tattoo for you each and every time you want to see a different version of it. However, it's worth the time you'll spend, because it has some pretty sexy fonts.
3

1001 Free Fonts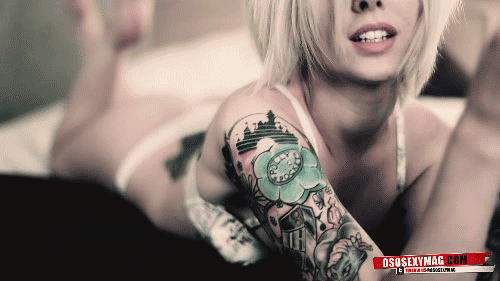 1001 Free Fonts is going to help you out a lot. The whole first page of tattoo fonts is perfect for a feminine tattoo. Plus, this site has different categories to look through, like Valentine and Curly. Those two categories make for some pretty petite tattoos. Of course, there are dozens of other categories that you might as well take a look at while you're there.
4

Tattoo Design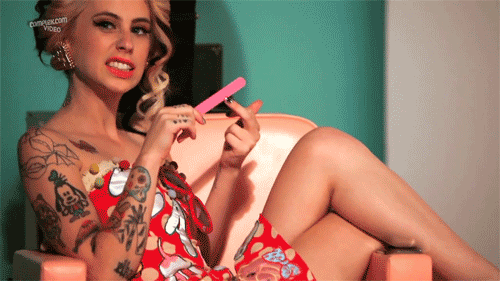 You're not done searching yet! Tattoo Design is another great website. It even has an actual section that is meant for women and girls. That's why it's the perfect place for your tattooing needs.
5

Tattoo Lettering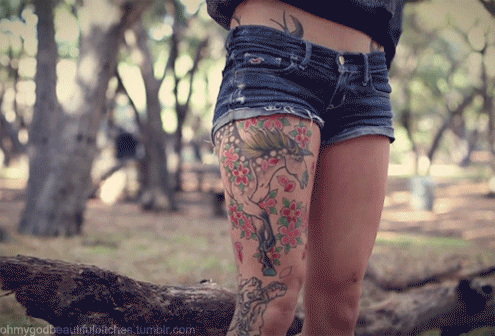 Tattoo Lettering has even more fonts for you to look through. This one even has a Walt Disney tattoo font! So if you've been dying to get a Disney tattoo, this is a great place for you to look. It'll make your tattoo feel even more genuine than it was originally going to.
6

Tattoo Fonts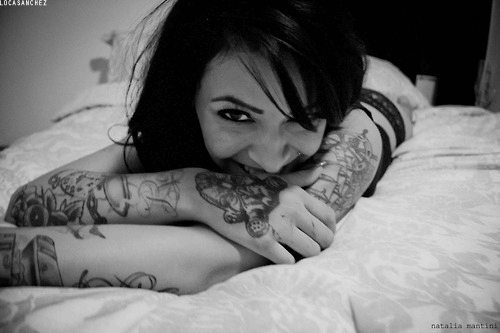 Don't forget to check out Tattoo Fonts. This site even has a ambigram generator. What's an ambigram? It's when you see the same word when you look at the tattoo right side up and upside down. That means, no matter what angle someone is looking at your design, they'll know exactly what it says.
7

Font Meme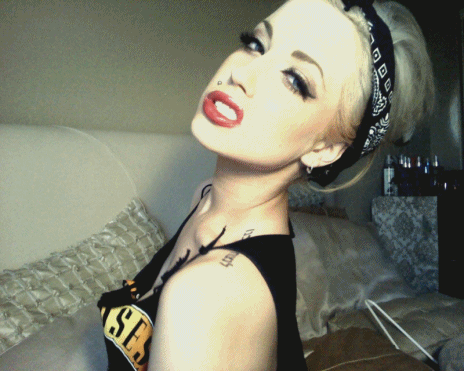 Here's one last site for you to take a look at. It's called Font Meme. This website even allows you to pick the color of your font. After all, you don't have to stick to getting tattoos in standard black. You could get them done in whatever color you'd like, which is why this website will certainly come in handy.
If you're going to get a tattoo, then make sure that you think it over a few weeks ahead of time. That way, you'll end up with a design that you'll love for life. How many tattoos do you have? How many do you want?