If you're like me, you often see beauty books but never really taken the time to look through them. Honestly, I thought they were just oversized and overpriced versions of magazine and video tutorials, but I was so wrong! These seven beauty books below are packed with great photos and beauty advice you won't want to miss, keep reading for the details!
---
1

About Face: Amazing Transformations Using the Secrets of the Top Celebrity Makeup Artist by Scott Barnes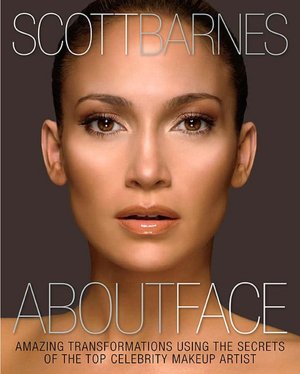 This beauty book by celeb makeup artist Scott Barnes contains super glam makeovers, step-by-step makeup techniques and info on all of his must-have beauty items. If you've ever wanted to know what items celeb makeup artists carry in their kits, here's your chance to find out! He also has a new beauty book coming out called Face to Face with lots of celebrity makeup transformations and dazzling photos!
2

The Beauty of Color: the Ultimate Beauty Guide for Skin of Color by Iman and Tia Williams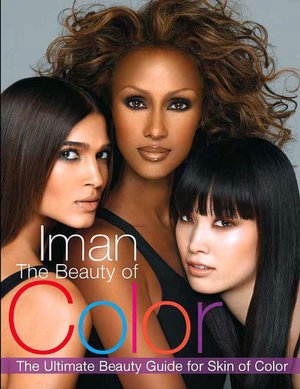 If there's one supermodel that I'd want beauty advice from, it's definitely Iman. Not only is she drop dead gorgeous but I'm pretty sure she hasn't aged since the 90s either! Iman's beauty book covers beauty and skin care for women of various backgrounds and features makeovers and makeup profiles on real women! This is one of those beauty books that is older but still has tons of useful info!
---
3

Bobbi Brown Beauty Rules: Fabulous Looks, Beauty Essentials, and Life Lessons by Bobbi Brown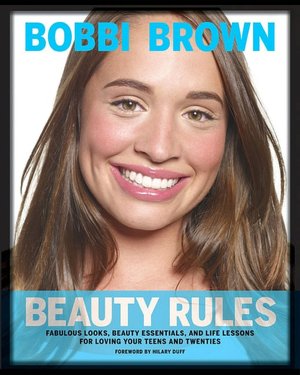 Celebrated makeup artist Bobbi Brown's beauty book offers us loads of great information on makeup, style and tips on how to bring out our inner fabulousness! This guide is geared towards teens and ladies in their twenties to help them find their best look. It also features lots of makeovers and Bobbi's basic life rules!
---
4

Jemma Kidd Make-up Masterclass: Beauty Bible of Professional Techniques and Wearable Looks by Jemma Kidd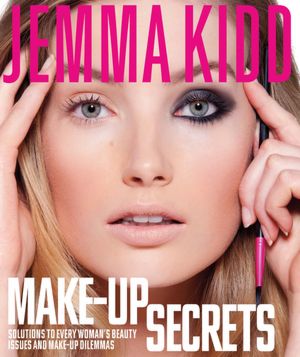 Jemma Kidd's newest makeup and beauty manual covers essential info like how to make makeup work for you and how to solve common beauty dilemmas. JK has two beauty books but her latest features techniques on achieving iconic makeup looks like Audrey Hepburn's. There's also a fab foolproof five-minute makeup how-to for makeup in a flash!
---
5

Making Faces by Kevyn Aucoin and Gena Rowlands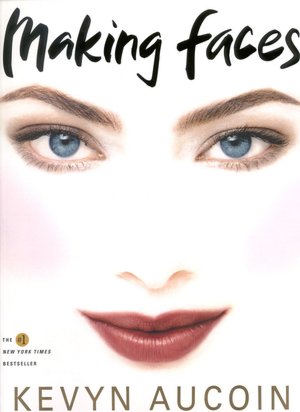 Another one of the older beauty books on this list is by one of the most talented makeup artists of our time, Kevyn Aucoin. Making Faces was released in 1999 but it provides us with countless classic makeup tips on how to create a range of looks and how to properly use makeup tools. His follow-up book, Face Forward, features must-see celebrity makeovers and even more pearls of beauty wisdom!
---
6

Sephora: the Ultimate Guide to Makeup, Skin, and Hair from the Beauty Authority by Melissa Schweiger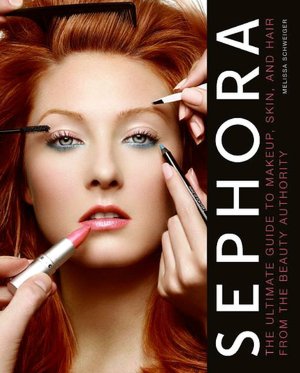 Who better to create beauty books than the leading prestige makeup store?! This book gives us a behind-the-scenes glimpse into the work of famed makeup artists, hair stylists and skin care experts featured in their stores. If you want product recommendations and beauty advice from the leading beauty experts, check this out!
---
7

Lauren Conrad Beauty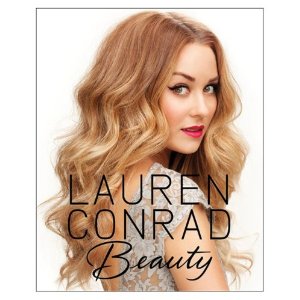 Reality TV star and designer Lauren Conrad has her very own makeup and beauty manual that's perfect for hair and makeup beginners! We've all watched Lauren rock some of the most coveted makeup looks on-screen and on magazine covers so it's exciting to get a little peek into her all the tricks and tips!
Beauty books can help us hone our makeup skills or help us undergo a massive makeup transformation! So even though I didn't pay much mind to beauty books in the past, now I know better! These seven style books by the leading beauty experts make great gifts for yourself or any beauty lover in your life! Do you read books with beauty tips? If so, which is your favorite?
---
Comments
Popular
Related
Recent