Pantone recently announced that 2013's color of the year is emerald so why not start looking for ways to wear emerald green?! Sure, we can find tons of emerald green shoes, clothes or accessories but I thought it'd be much more fun to find ways to wear emerald green beauty products! Emerald is a color that flatters just about all skin tones and represents regeneration and prosperity. Keep reading below for some inspiration and 7 pretty ways to wear the fabulous jewel-toned hue!
---
1

Obsessive Compulsive Cosmetics Lip Tar in Chlorophyll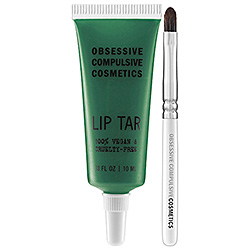 If you're feeling daring, why not try wearing emerald lip gloss as one of the ways to wear emerald green?! OCC has tons of highly pigmented and opaque lip glosses and if you're up to the challenge, you can paint your lips the color of emeralds and show how easy it is to be green!
---
2

Make up for Ever Aqua Cream in Emerald Green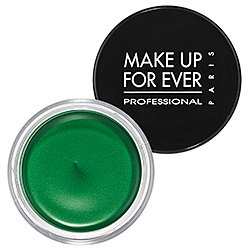 Now for a more subtle way to rock emerald green! If jewel-colored eyes are more of your thing, MUFE's Aqua Cream liner is a fun way to show your love for the newly appointed color of the year! This long-lasting and smudge proof eye cream can be used as an eye shadow or eye liner to accent and emphasize eyes of all colors!
---
3

Urban Decay 24/7 Glide-on Eye Pencil in Covet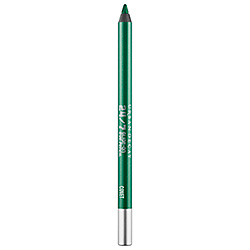 Liquid liners are nice and dandy but sometimes you crave a softer look that's not as intense but still creates an impact. With UD's Glide-on pencil, you get lots of vibrant color in an easy-to-use pencil that's blendable, super convenient, long lasting and will follow you wherever your day may take you! Wear this on your upper lash line or waterline for a dramatic effect!
---
4

Zoya Nail Polish in Suvi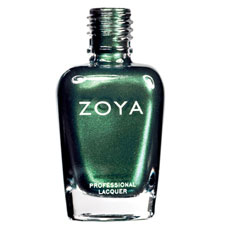 Zoya nail polishes are now big five free and are quite possibly the "healthiest" nail polish you can wear! You can feel good about wearing this dazzling emerald green shimmer that's perfect for the winter and will complement various skin tones. If you're not too keen on the other green beauty products, emerald nail polish is the perfect way to be on trend without going overboard with green!
---
5

Elizabeth Arden Visible Difference Eye Shadow Single in Shimmering Emerald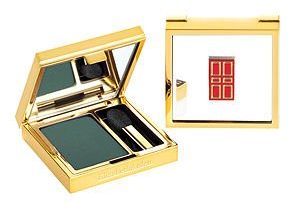 Another way to wear emerald green beauty products is with this gorgeous shimmering eye shadow. The unique thing about Elizabeth Arden's eye shadow is that it's not only a fabulous long lasting shadow, it also contains skin care benefits! Yes, this eye shadow helps improve the appearance of skin from signs of aging as well as protecting your skin from the effects of the environment.
---
6

Make up for Ever Smoky Lash in Green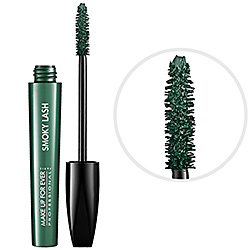 Coat your lashes a stunning shade of deep green while lengthening, curling and volumizing your eye lashes! There are so many ways to wear this elegant and striking color that we couldn't we leave our lashes out! This colored mascara is bold enough to wear on your next evening out yet subtle enough to wear out during the day when you want to make a statement!
7

Sally Hansen Magnetic Nail Color in Electric Emerald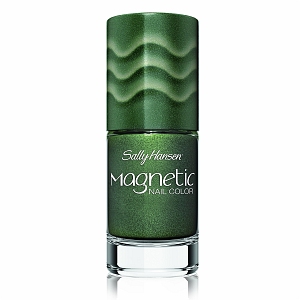 Why not rock two trends at once with Sally Hansen's Magnetic nail polish in Electric Emerald?! Magnetic nail polishes are an easy way to wear a 3D nail design without all the mess and you can't go wrong with the stylish and sophisticated color! Use this sparkly green to add some pizazz to your manicure and show off your magnet skills!
These emerald green beauty products offer us some fun and unexpected ways to wearing this coveted color! Jewel tones look great on everyone and I can't wait to see all the different ways that ladies will rock this hue! Do you think you'll wear any emerald green beauty products? If so, which one?
---
Popular
Related
Recent