Go ahead – add red to your beauty routine. It's the perfect time of year to do it, with the holidays and the white snow all around us. Red is an empowering color that can make your day better just for having seen it. There are lots of easy ways to add red to your beauty routine. You'll love each and every one and will definitely want to try them all. Here's to the most colorful day yet!
---
1

Wear Lipstick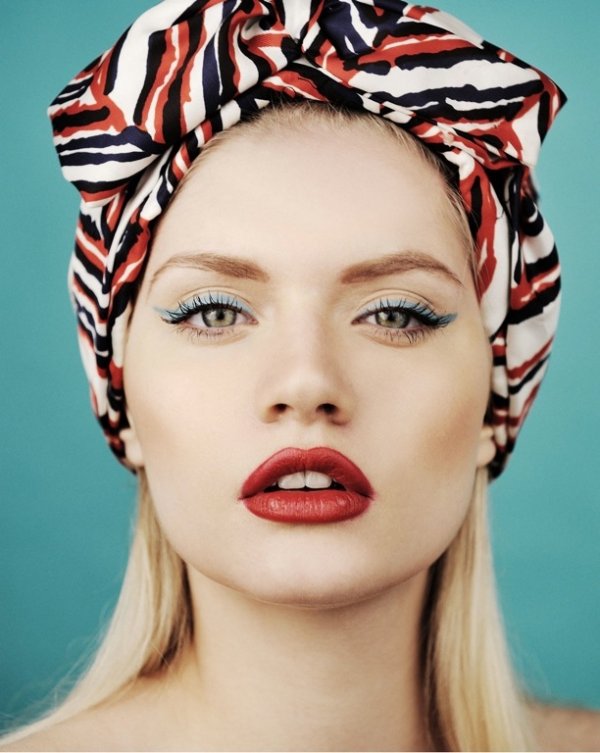 You can easily add red to your beauty routine by simply slicking on some lipstick. If you're like me, you tend to gravitate more toward subtler colors like pink or nude. Shake things up by going for a great red instead. Wear it to work or out on the town and you'll love all the heads you turn.
---
2

Get a New Purse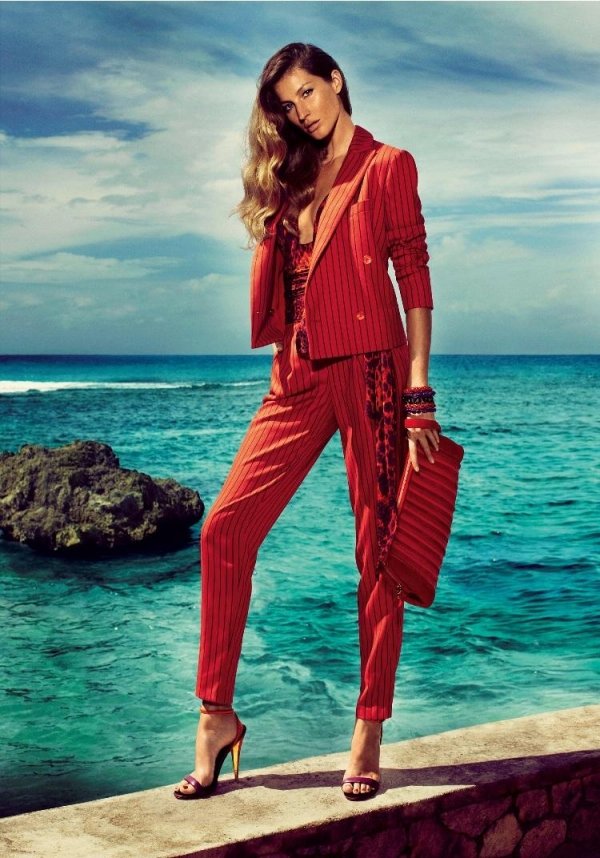 Part of my beauty routine is pairing my look with my accessories. That means if I go with subtle make-up, I can totally pull off an eye catching red bag. It's easy to do and doesn't require the same degree of commitment as some of the other ideas on this list. A red bag is easy to carry, while you might be self-conscious about red lipstick. Ease into it with a great new purse.
---
3

Use a Hair Accessory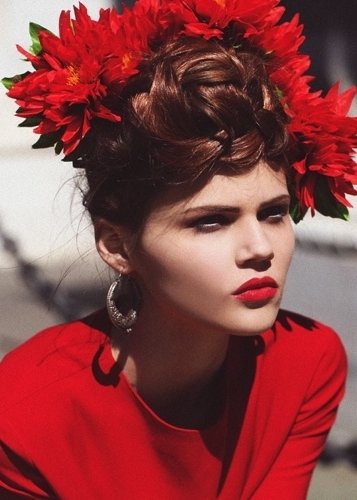 Styling your hair is definitely a part of your beauty routine that you can use to introduce red. Try a cute red headband for a casual look or clip in a sparkly red silk flower for a dinner date or party with friends. A red ribbon makes a fun accessory for your braid or ponytail and a couple of red barrettes help add style to a flowing look.
---
4

Try Highlights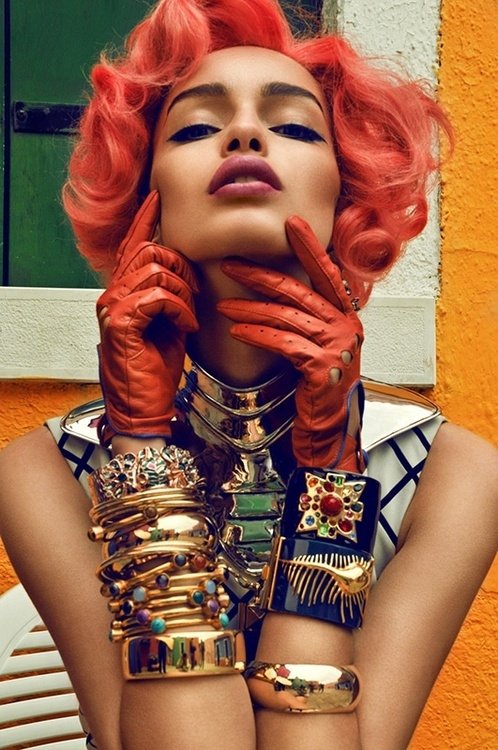 If you're looking for something a bit more permanent, some highlights might be just the answer you're looking for. If you have brown hair, some red highlights will look especially stunning. You can go for strawberry blond if your hair is lighter. And heck, if you want to, go for full on crayon red streaks. If you can pull it off, more power to you! If you're not ready for such a big commitment, try clip in hair strands, chalk or a semi-permanent kit.
---
5

Paint Your Nails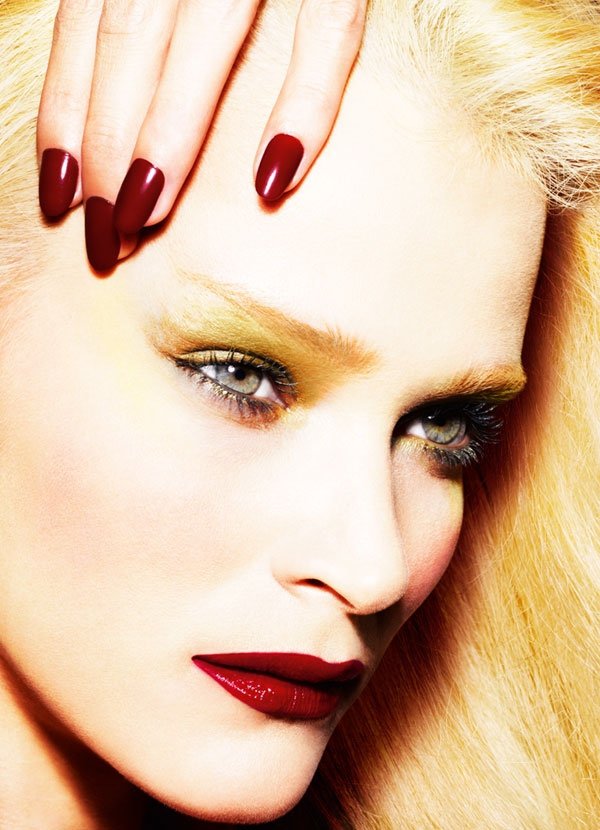 Nothing says glamour like a set of bright red fingernails. I say do your toes to match as well. Red is fun and you can find it in a huge range of shades so you can go sparkly, ruby or burgundy. Red adds personality and impact to your beauty routine and if you don't like it, it's super easy to take it off and try something else.
---
6

Red Shoes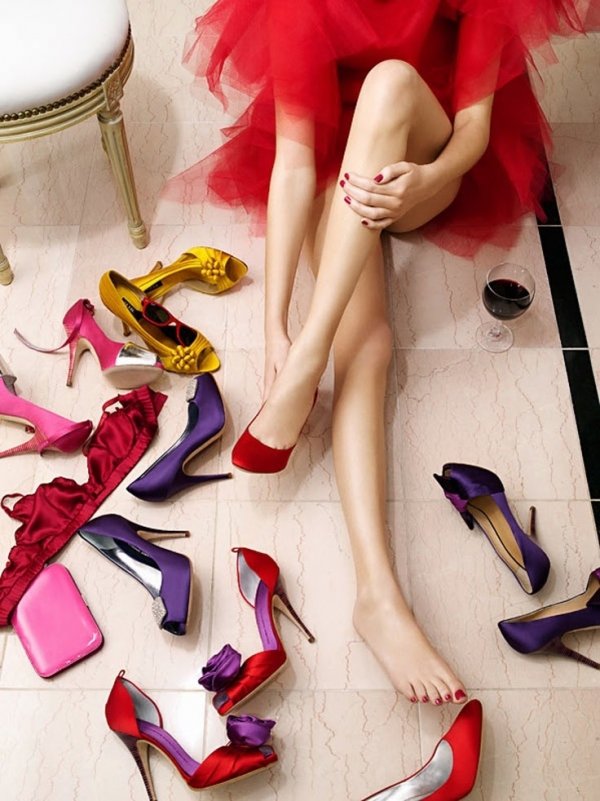 I feel like what you wear is a big part of any beauty routine. After all, you match your make-up and hairstyle to the outfit and the occasion, right? So it makes sense to consider what you're wearing when you make your choices. A pair of red shoes can do wonders for you. Whether you choose ballet flats for work, stilettos for a date or running shoes for a workout, a pair of red shoes will brighten up your entire look. My red heels are a well-loved accessory in my closet.
7

Slide on Some Eye Shadow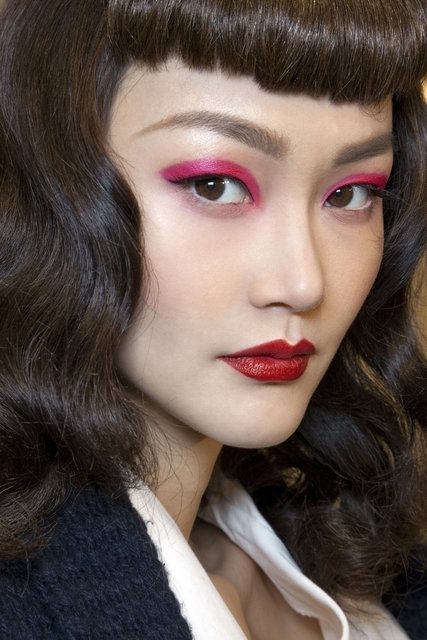 If you're ready for something really different, red eye shadow might be what you're after. You will likely need some guidance as it's tricky to get it right, but if you have the right skin tone, you may be able to pull it off. Let me know how it goes for you because I haven't been brave enough to give it a try yet.
How do you wear red? Besides shoes, it's fun to wear a bright red scarf or a fantastic red top to add color and fun to your outfits. Getting dressed should be enjoyable as should going through your beauty routine. Red is a great way to make it that way. Do you have any other ideas to add?
---
Comments
Popular
Related
Recent