If you're looking for a guilt-free way to treat yourself, consider splurging on some chocolate beauty products! There are tons of fun and totally calorie-free beauty products that feature one of the most beloved treats of all time! Check out these sinfully delicious chocolate beauty products and treat your senses to a little taste of heaven!
1

Freeman Feeling Beautiful Facial Clay Mask in Chocolate & Strawberry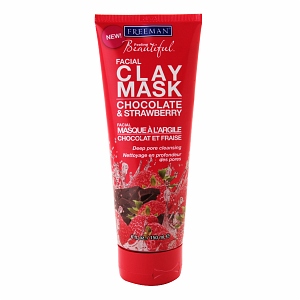 The first of the chocolate beauty products I want to share with you is a chocolate and strawberry clay mask. This particular mask contains cocoa butter and cacao extract that not only smell divine but also help moisturize skin. Clay masks are a great way to take some time to pamper yourself but they also deep clean your skin, tighten up pores and clear up blackheads!
2

Palmer's Cocoa Butter Formula Lip Butter in Dark Chocolate & Peppermint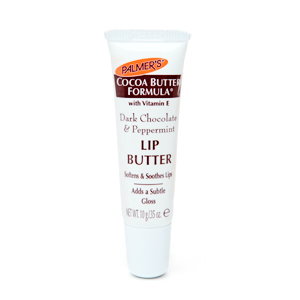 If you're looking for a guilt-free beauty product to add to your makeup bag, you've gotta grab this dark chocolate and peppermint lip butter! This lip butter smells like a decadent dessert, it's sweet, minty and so very chocolate-y but won't leave you feeling like you're on the verge of getting a cavity! Your lips will love the tantalizing flavor of cocoa and the moisturizing effects of vitamin E!
3

Giovanni Hot Chocolate Sugar Scrub with Crushed Cocoa Beans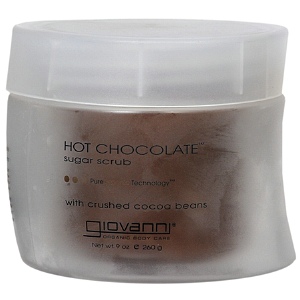 Sugar scrubs are one of my favorite beauty products! They feel great, smell good and leave your skin feeling super soft and smooth! This particular sugar scrub contains crushed cocoa beans, so you're enveloping your senses in rich, smooth hot chocolate while polishing your skin to reveal fresh, new skin!
4

Philip B Chocolate Milk Body Wash and Bubble Bath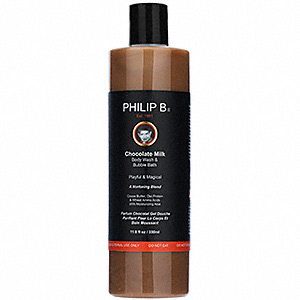 If you loved drinking chocolate milk as a kid or as an adult, you'll really appreciate this chocolate milk body wash and bubble bath! The second best way to enjoy this nostalgic treat is to enjoy it in a relaxing bath or in an energizing shower! The sweet and tempting fragrance is sure to brighten any day and take your senses back to your childhood!
5

My Beauty Diary Chocolate Truffle Sheet Mask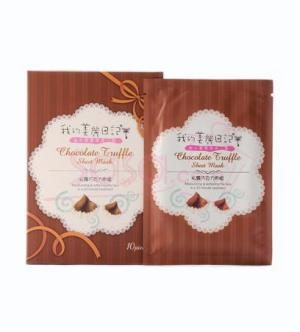 Here's another fabulous guilt-free product that we can use whenever we get a hankering for chocolate! My Beauty Diary makes oodles of amazing sheet masks and their chocolate truffle mask is perfect for ladies looking for a quick yet luxurious, moisturizing and nourishing skin treatment. The cocoa bean and truffle extract are very subtle but deliver incredible benefits to your skin!
6

EO Products Body Lotion in Chocolate and Mint

After you take a shower or bath with your chocolate sugar scrub or body wash, keep your skin soft and silky with a chocolate and mint body lotion. If you love smelling like a scrumptious treat, layer your skin with chocolate scented beauty products and it'll help the fragrance last longer! This body lotion reminds me of refreshing and sweet mint chocolate chip!
7

Too Faced Cosmetics Milk Chocolate Solei Matte Bronzing Powder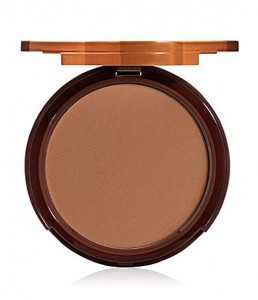 What list of guilt-free beauty products would be complete without Too Faced's chocolate bronzer! Too Faced is known for their cute and cheeky beauty products and their chocolate bronzer is a must-have for any chocolate lover! Use this bronzing powder to contour your face, even out your skin tone and give your cheeks a sun-kissed look!
The next time you want to indulge in a chocolate-y treat minus the sugar and calories, treat yourself to one of these guilt-free beauty products! There are so many beauty products that include this tasty ingredient and the best part is that it does wonders for our skin! Do you use any chocolate beauty products?