To become the master at your own beauty regime, a flawless application begins with the right tools, which is why these are the essential 7 makeup brushes you need to own. When it comes to perfecting your look nothing quite compares to the precision of the right makeup brush. To achieve a beautifully finished face with even coverage and spot-on care, invest in these makeup brushes you need to own and add a pretty polished touch to enhance your natural beauty.
Table of contents:
1

Foundation Brush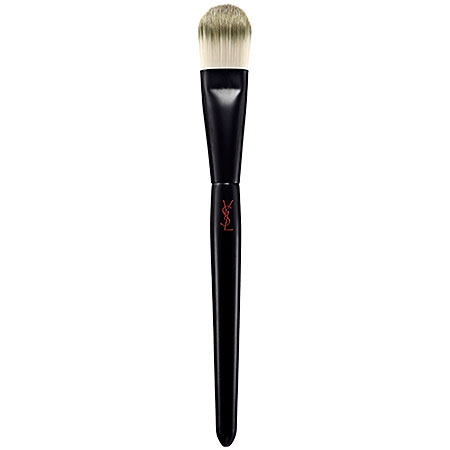 A round, fluffy and flat-tipped brush is exactly what you need for the perfect foundation applicator. The foundation brush is useful for buffing and blending foundation on to the skin flawlessly and precisely. Its round shape is ideal for a smooth application and even coverage to give you the illusion of perfectly glowing skin. Use this brush by dipping it into your foundation and buffing it on to your skin in a circular motion from cheeks to hairline for a natural, airbrush-like finish.
2

Powder Brush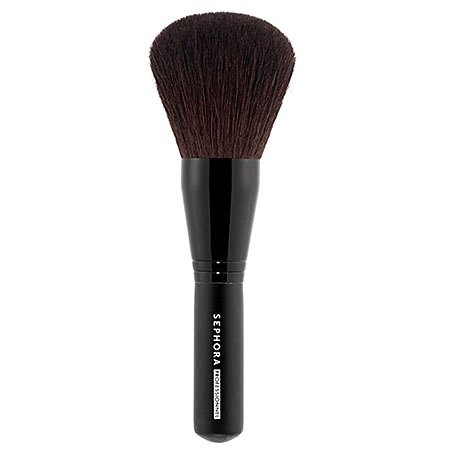 For precision powder application, invest in a large, soft round brush to evenly distribute and dust powder on to your face. Using this style brush helps to create a more natural looking finish that's less cakey than your compact's puff or pad. By using a powder brush you'll instantly use less product, which will allow your natural beauty to shine through and let your skin breathe without any heavy makeup. Dip your brush into your powder and tap off any excess then sweep it lightly across the natural contours of your face for a fresh-faced look.
3

Blush Brush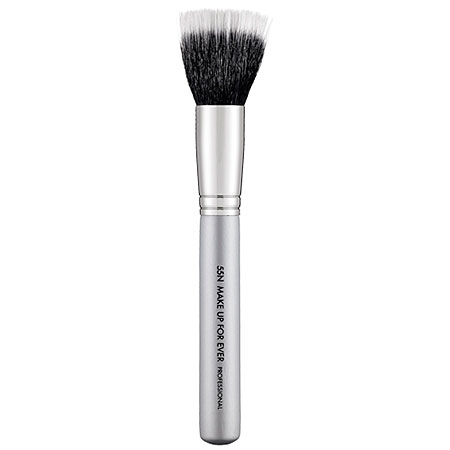 To bring your face to life with a little color, opt for a medium-sized dome-shaped blush brush for precise application. When picking out the perfect blush brush, look for brushes that are super soft with long natural bristles. This will help the brush to not disturb any foundation or powder previously applied and will also save your skin from any irritation that can be caused by stiff or harsh bristles. Sweep your blush upwards across your cheekbones, starting from the apples of the cheek to the ear to add a healthy, rosy glow.
4

Eyeshadow Brush

For enchanting eyes, use a stiff flat brush to apply eye shadow on upper lids. You can select any size that works best for your lid, but generally small to mid-sized eye shadow brushes work best as they allow for maximum control when applying shadow. Use an eye shadow brush to apply an all over color for a smooth finish to your lids with highly pigmented color. Begin by brushing shadow over the lids from inside of the eye, sweeping outwards for even coverage.
5

Blending Brush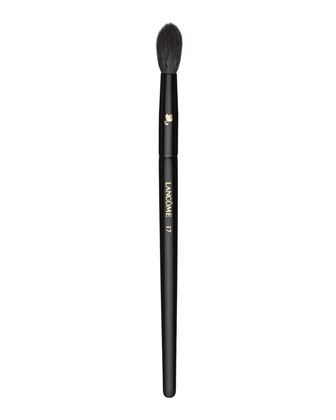 If you are a regular eye shadow wearer, a blending brush is an essential tool in your makeup kit. A blending brush is flower-shaped, with soft natural bristles that help to create definition while removing an excess shadow. This brush tends to work extremely well in the creases of your eyes to define your lid with ultimate precision. Using the tip of the brush begin on the outer edge of your eye crease and blend back and forth through the crease to contour your eyes.
6

Angled Brush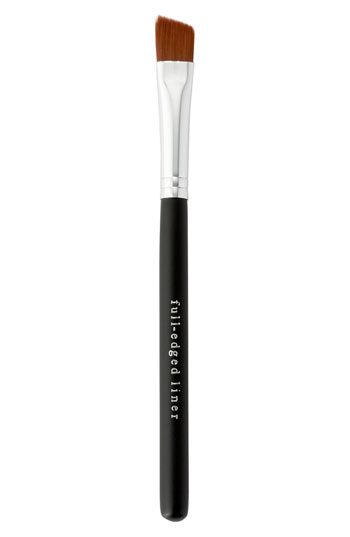 The angled makeup brush is one of the most versatile makeup brushes in any beauty kit. Its small, angled quality makes for a great multipurpose brush that can be used on your lashline for liner or on your brows to work as a filler. Not only is this makeup brush versatile, but it's also the most user-friendly with its easy to maneuver slant. To apply liner with this brush, begin on the inner corner of the eye against the lash line and slowly drag the brush across for an even and precise line. For brows, use the angled brush to fill in sparse or lightly colored eyebrows with powder in small strokes over your natural brow shape.
7

Lip Brush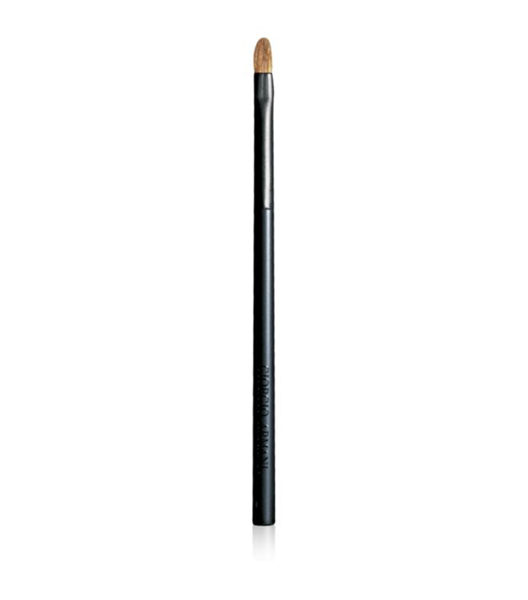 For a pretty and precise pout, a lip brush works its magic with its flat, round-tipped shape. This brush is perfect for creating a defined lip that stands out. Use a lip brush when applying a bold color or matte lipstick to make precise color application easy, as mistakes will show up easily with these types of rouge. To make application even easier, line your lips first and fill in the remainder with a lip brush, starting at the center and blending outwards to the edges. Once filled in, trace your lip liner with a lip brush to blend both liner and lipstick together to complete your flawless face.
There are tips and tricks to every trade and it's no different when it comes to makeup application, as nothing is more important than having the right tools like these 7 makeup brushes you need to own. From precise powder to even eye shadow, makeup brushes are essential to creating any look that delivers a flawless face. Which of these makeup brushes do you use on a daily basis? What are some other makeup brushes that should be in our beauty kits?
Please rate this article