Looking for a little ink-spiration? Why not try a one-line tattoo, created with a single, unbroken line? Iranian-born artist Mo Ganji is a genius in the one-line tattoo arena, and here are a few of his pieces to provide a little illumination and inspiration.
Table of contents:
1

Black Bear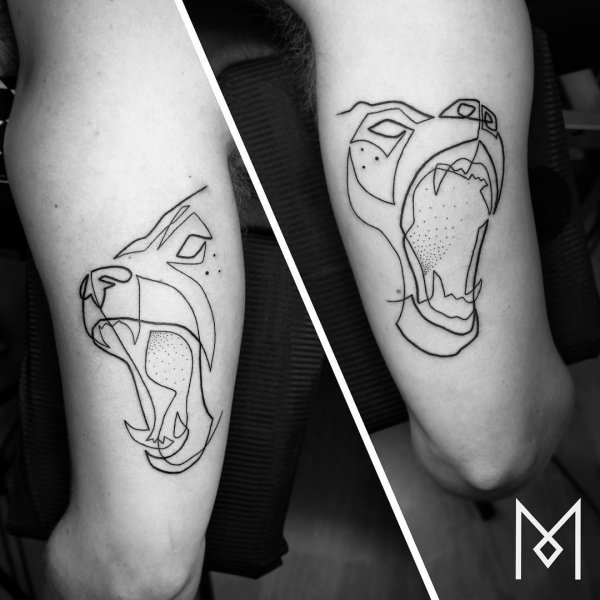 I'm not sure what kind of bear this is, but since the ink is black, I'm calling it a black bear.
2

Bird in Flight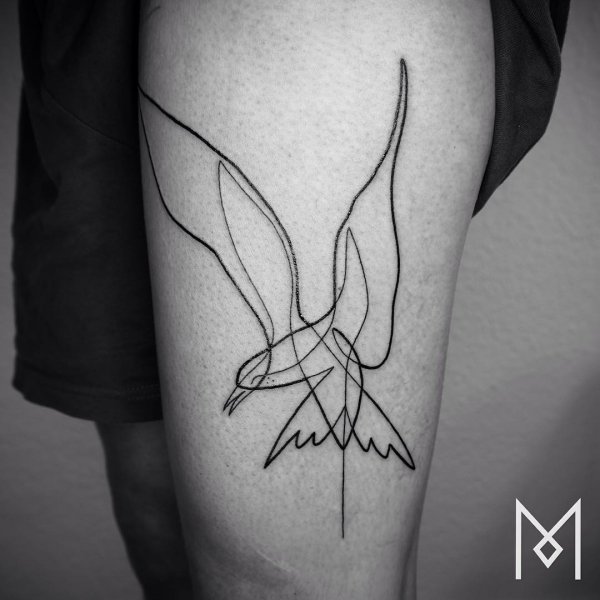 This is just so graceful!
3

A Whale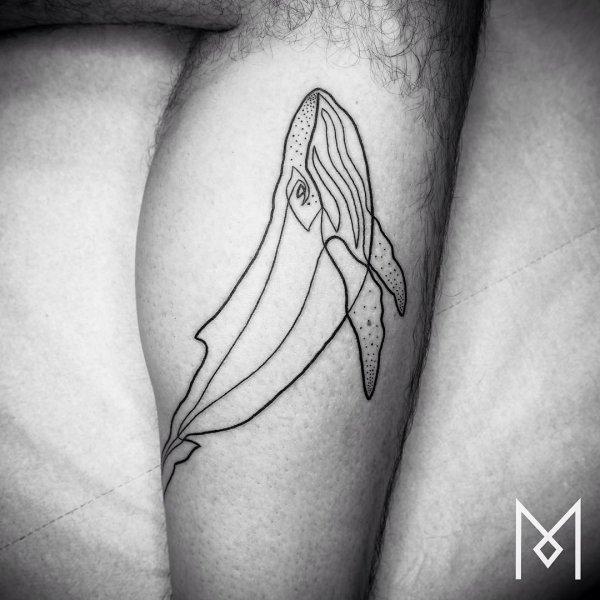 This is just incredibly realistic!
4

Skull with Antlers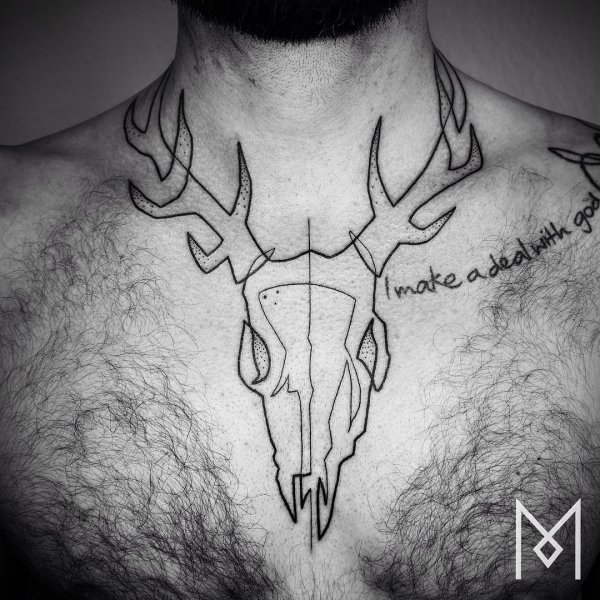 That quote is pretty great, too.
5

Wolf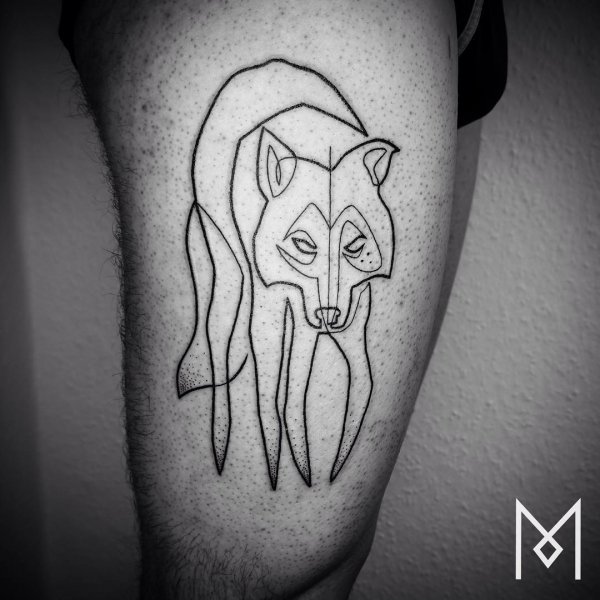 How can this be so expressive, with just one line?
6

The Bull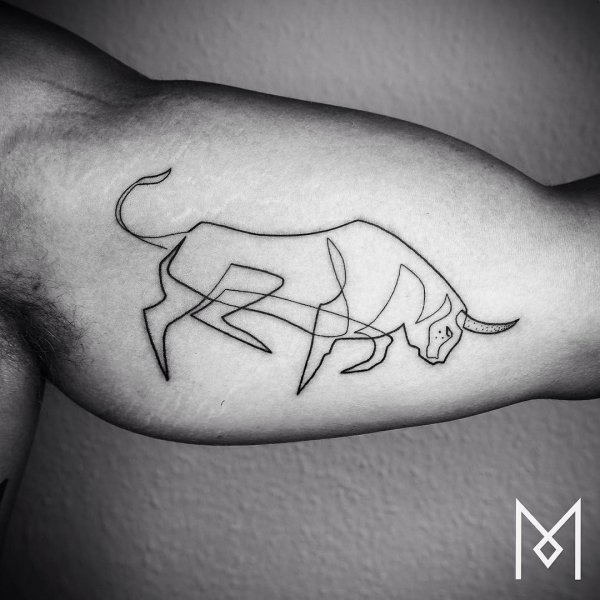 Ideal for all of us Tauruses, no?
7

Sisyphos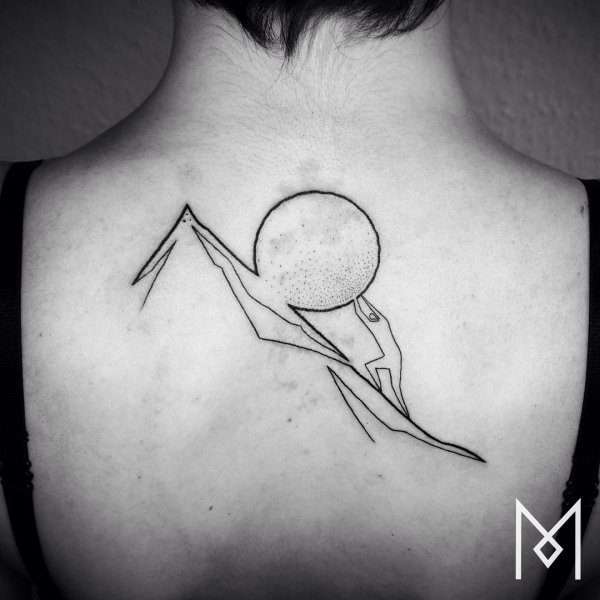 The struggle is real... and very realistic.
8

A Trio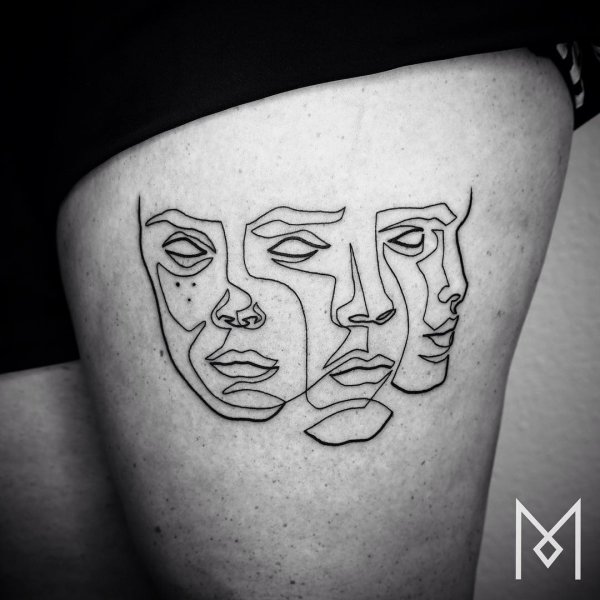 Are these faces, or masks?
9

Goat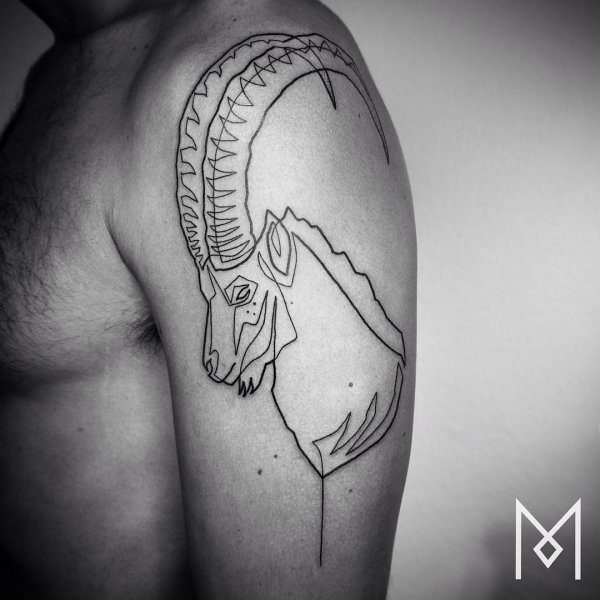 So much detail with just one. single. LINE!
10

Lotus Flower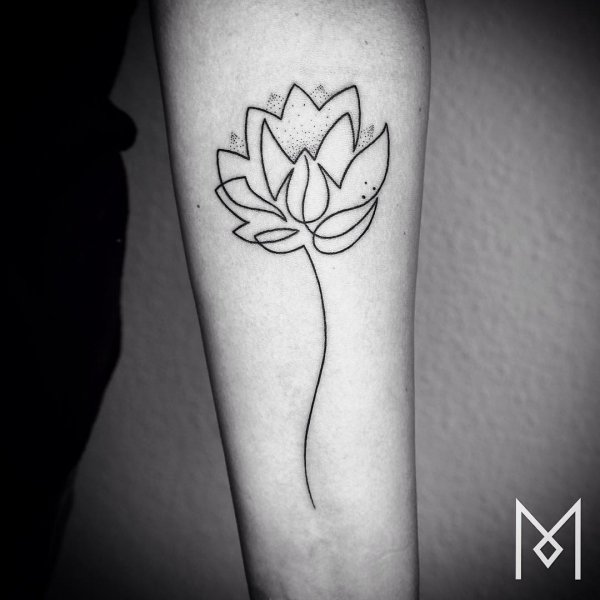 A few dots for shading, but really still just one line.
11

Three Trees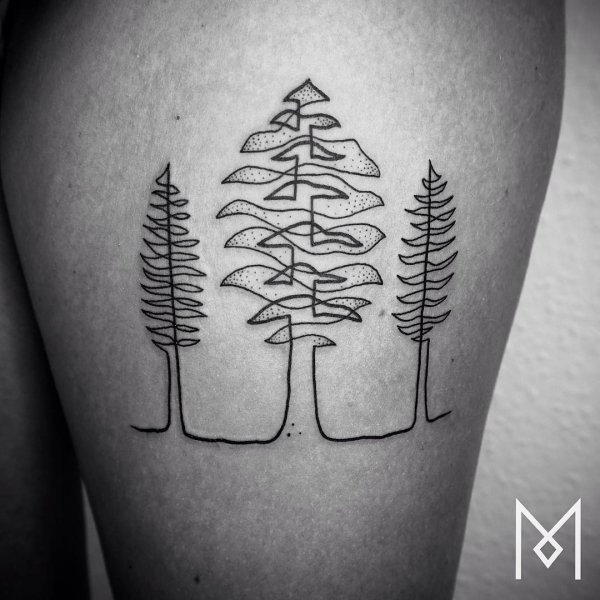 The thicker part of the line makes this one really unique.
12

Chewbacca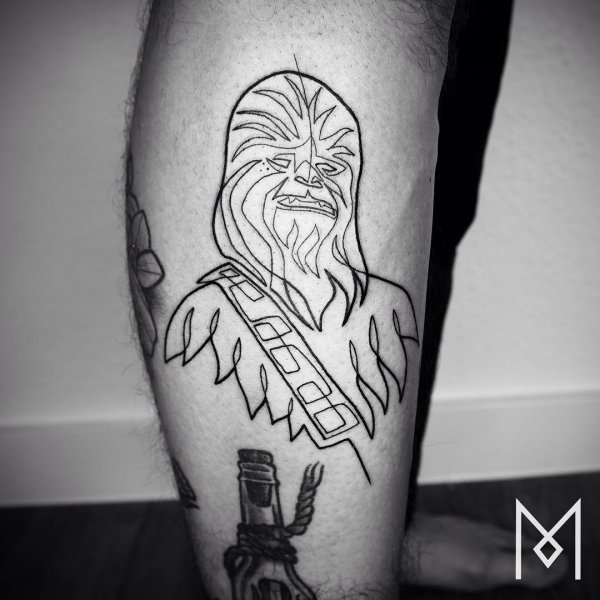 For all you Star Wars fans out there...
13

Iceberg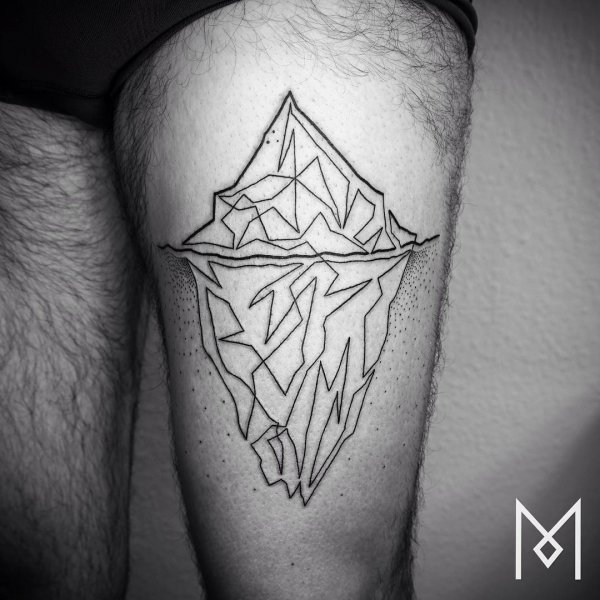 I like what this means: that there's so much more under the surface.
14

A Rose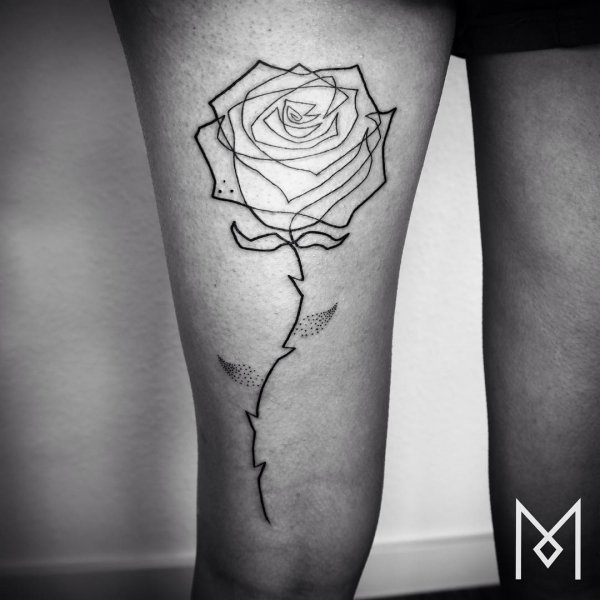 Again, just a few dots to make the leaves, but the rest is just one long, unbroken line.
15

The Lion & the Fox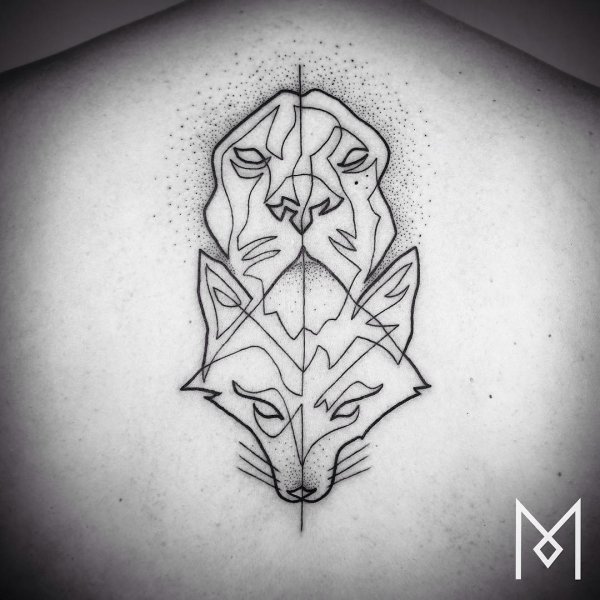 Oh, wow, this one is cool!
16

Penguin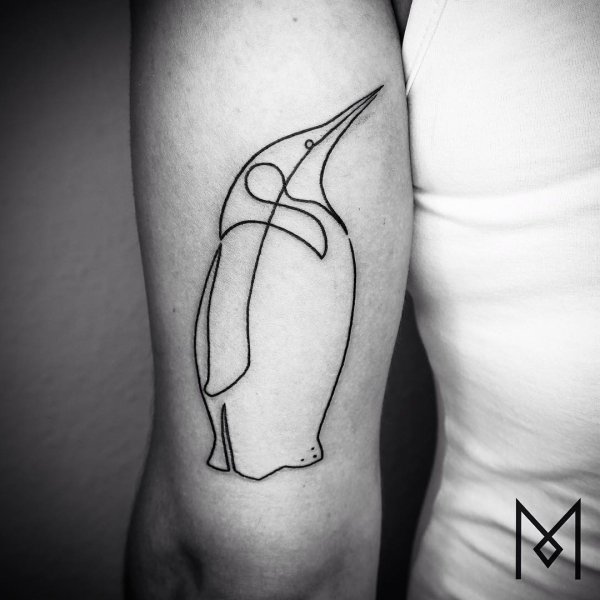 This one makes me smile... it's so cute!
17

Owl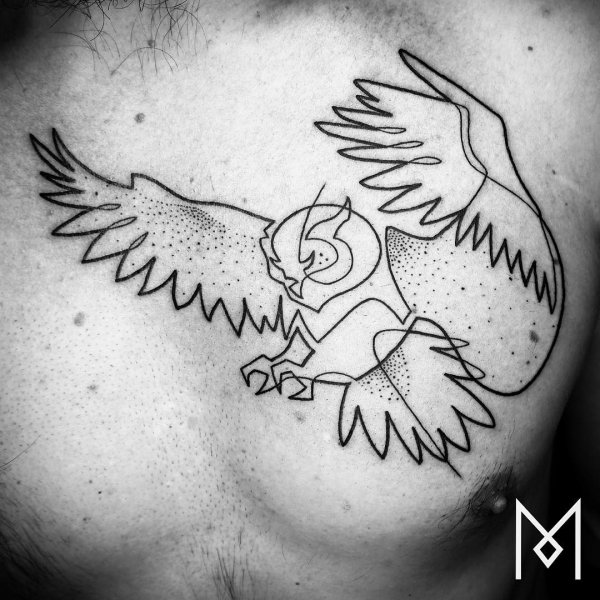 Not the typical cute or wise owl... this one's completely bad-ass!
18

Bird of Prey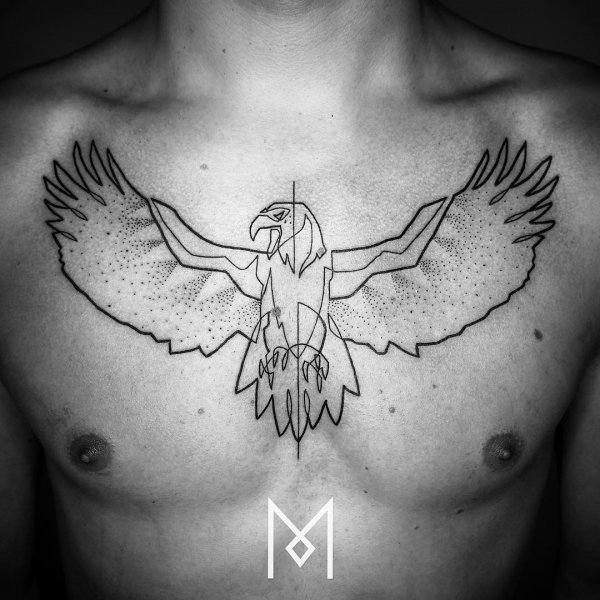 Is this an eagle or a hawk? It's just incredible!
19

Elephant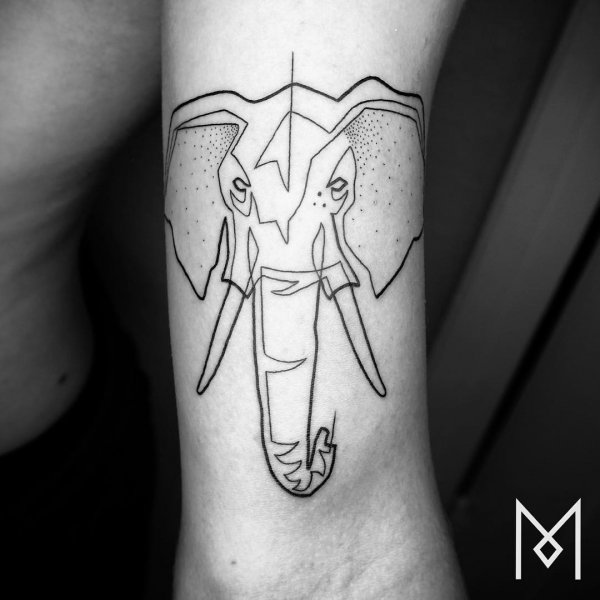 Just unreal... one line! This is just one line!
20

Steppenwolf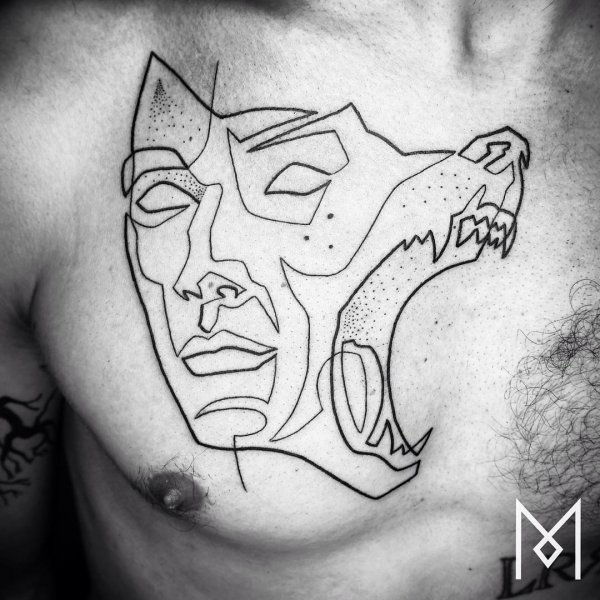 A tribute to Herman Hesse.
21

Bird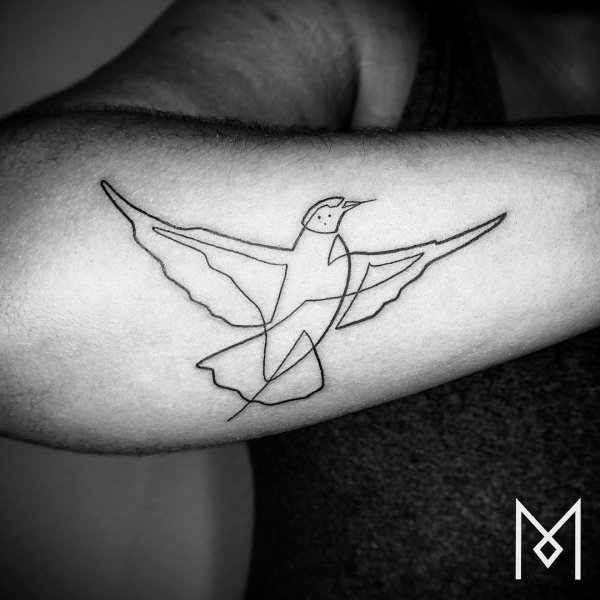 This one makes me so happy... look at the details, like the beak!
22

Fox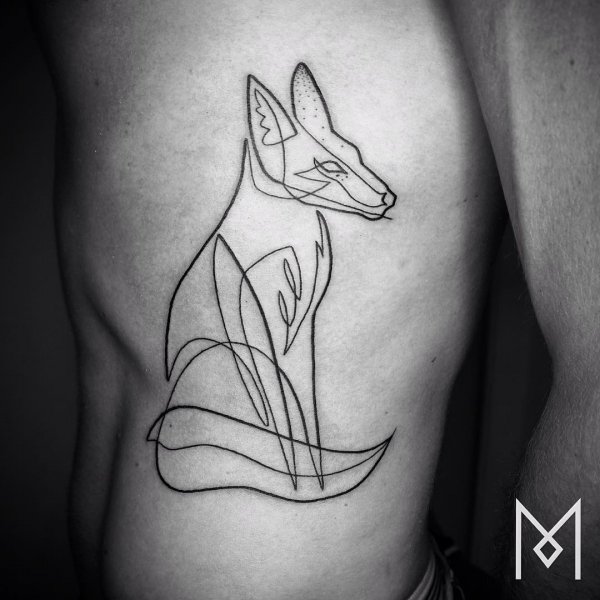 I love this little guy's posture/pose.
23

Pinecone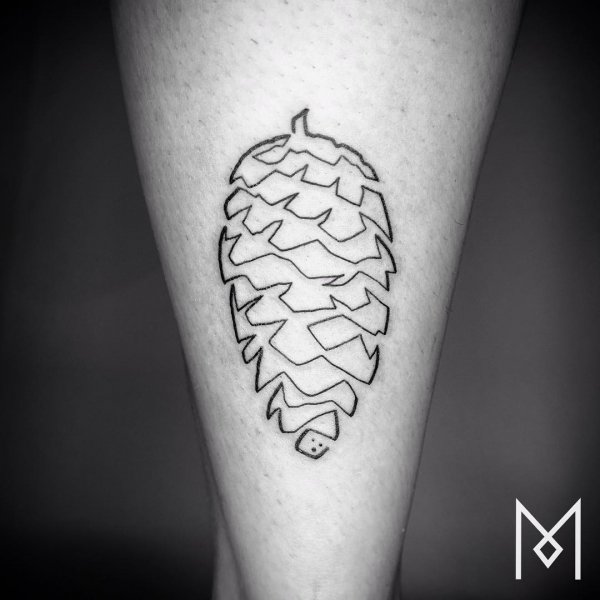 Aren't pinecones a symbol of enlightenment and illumination?
24

Poppies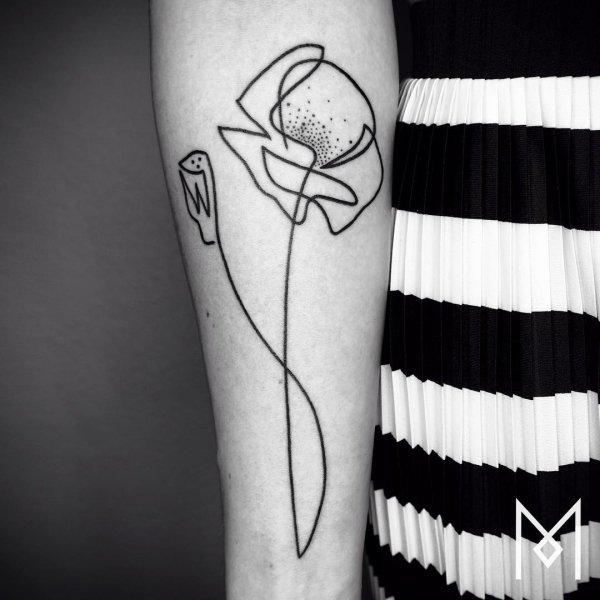 At least, I think these are poppies. Now I want one!
25

Kitty!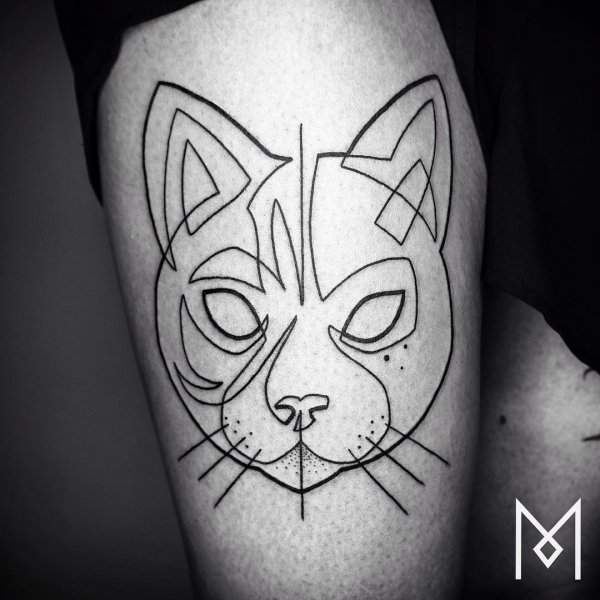 No list of anything is complete without at least one kitty.
To see more of Ganji's work, follow him on Instagram at @moganji.
Please rate this article